If you have ever seen a previous new generation Volkswagen Beetle, then you most likely saw a female driving it.  The resurecting of the famed Bug did not go over as planned but they sure did sell alot of them.  I remember being 15/16 years old and wanting a Bug or Bus really bad.  On a good note, I never got one and that probably would have affected the creation of Vivid Racing.  However, I feel that the new 2012 Volkswagen Beetle is one of the newest tuner cars ready for action.  Volkswagen's Group already owns and controls part or all of Audi, Bugatti, Lamborghini, and now they have agreed to buy Porsche.  So what does this mean?  Awesome cars, at many different price levels.  The latest 2012 VW Beetle Turbo is basically a Volkswagen GTI in a puffy suit.  Packing 200HP and a DSG transmission, it makes for a fun round version of a hot hatch.  To attrack a more male clientel, they gave it a semi flat roof and some better lines to make it more sporty.  I agree.  With some light mods such as wheels and lowered with H&R springs, the new Volkswagen Beetle Turbo can be a contender in the tuner game.  Put money on it, it may become a new Project Car for Vivid Racing!  Check out more VW Beetle Performance Parts and H&R Suspension here.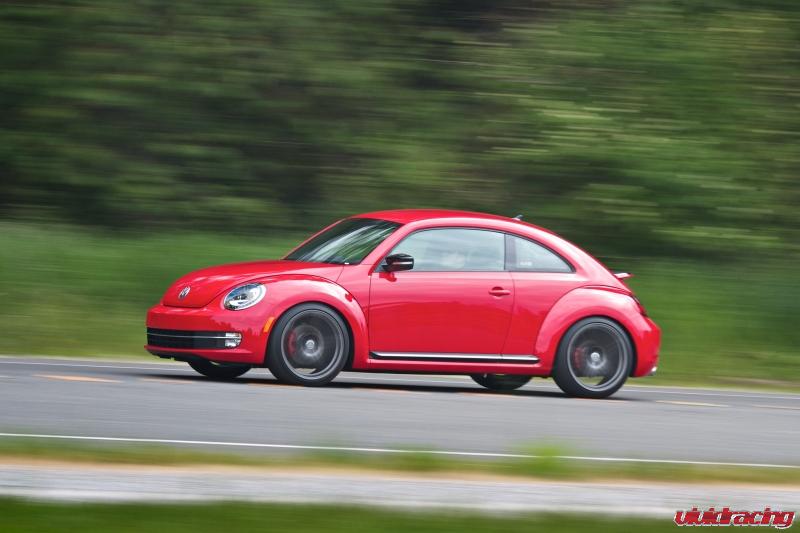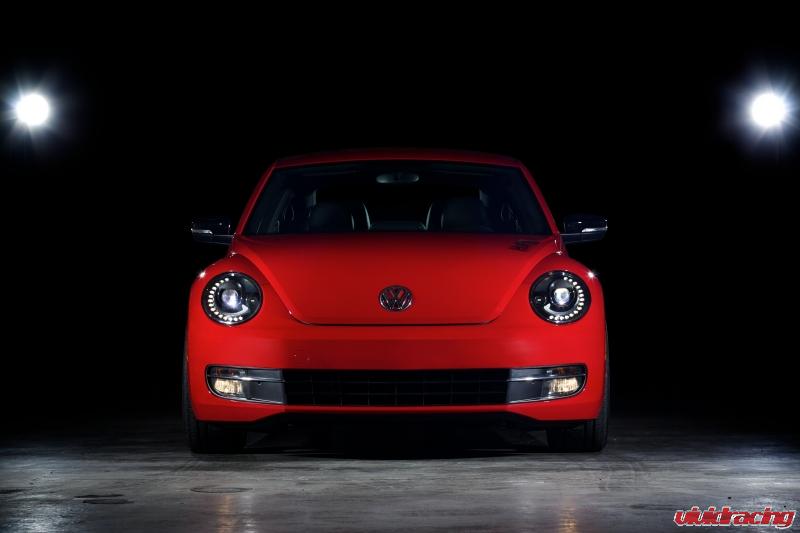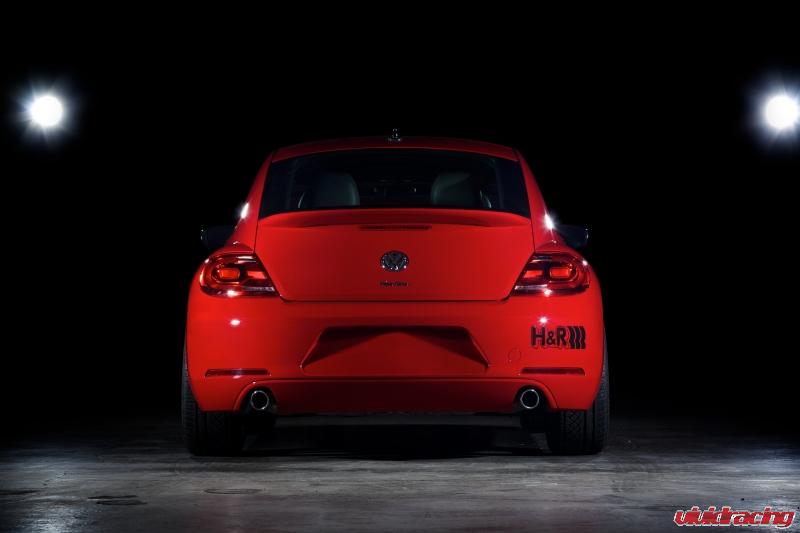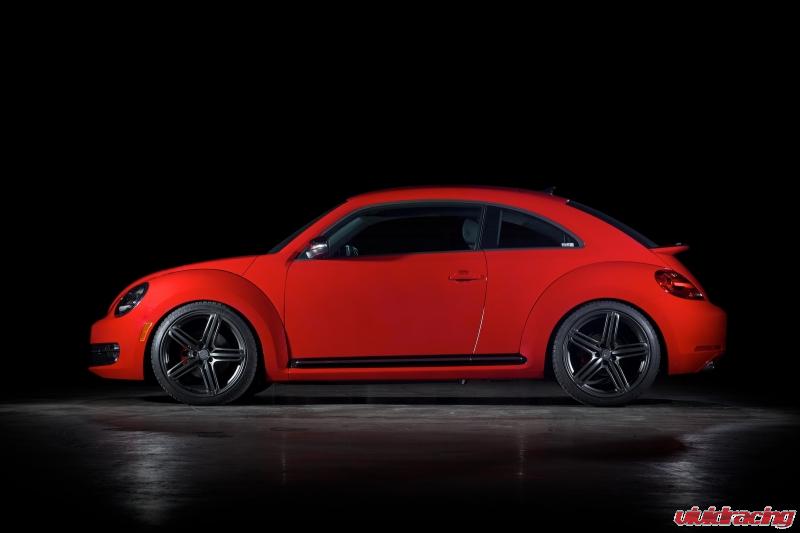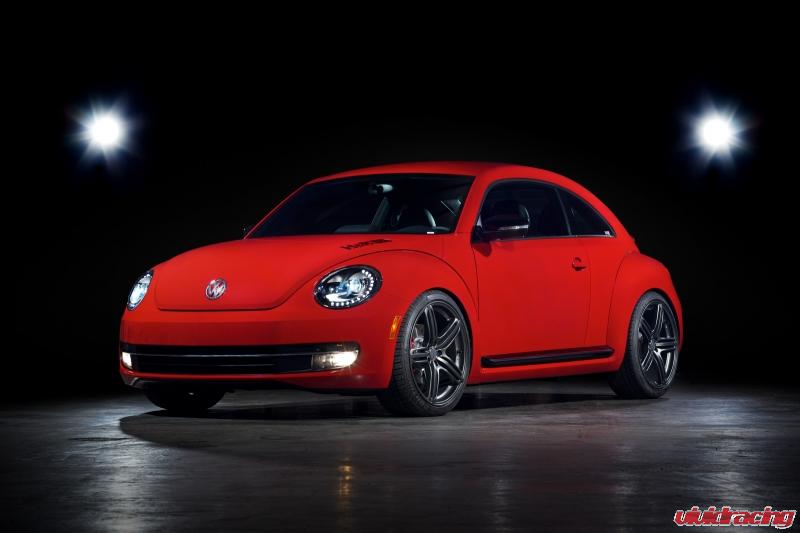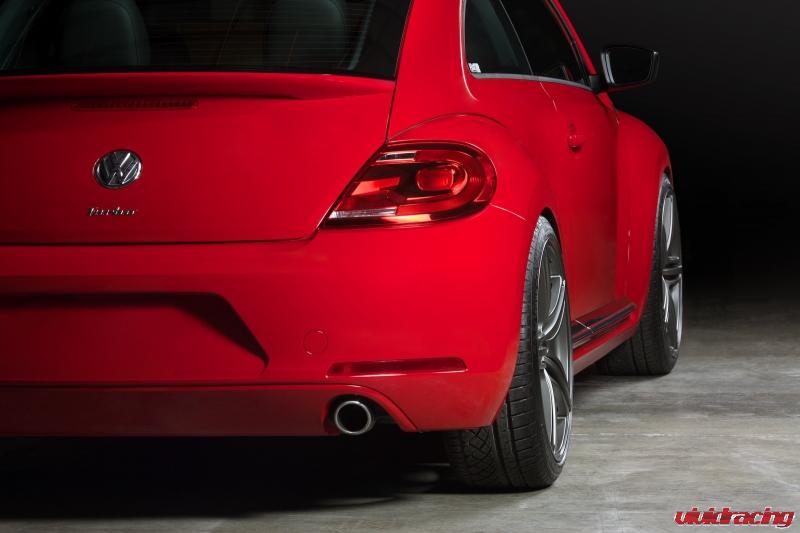 Press Release from H&R Springs
H&R and Volkswagen have had a long-standing relationship, which can only be described as homogenous; where you see Volkswagen, you'll find H&R.  At this year's H&R Wanderlust Event to Leavenworth, WA, where hundreds of drivers and car enthusiasts alike brought their rides to show off what they've got, the H&R Beetle Turbo Project Car was debuted.  This car was the product of a joint effort with Dan Grayson at University Volkswagen and H&R that created something exceedingly special. The bright red 2012 VW Beetle Turbo stood out, while its mean looking and aggressive stance fit in perfectly with all the amazingly tuned cars, as it rolled through the mountains of Washington toward Leavenworth.
The Beetle Project Car boasts H&R Super Sport Springs lowering 1.7" in the front and 1.5" in the back to give it that hunkered down, sporty look and feel. 5mm H&R Trak+ Wheel Spacers on both the front and rear give that perfect flush look to the 20" Hartmann HRS6-204MA wheels.  These wheels were finished in an awesome matte anthracite which compliments the Tornado Red color of the new Beetle Turbo flawlessly. Mounted on these wheels are Continental Extreme Contact DW tires, size 245/35ZR20.
With the unveiling of this new Beetle causing such a stir in the automotive universe, we knew something special had to be done with this car, and we are satisfied with the result.  During the Leavenworth drive, people bring the unexpected – something one-of-a-kind that shows off their personal style. The H&R Beetle Turbo Project Car shows off our style giving that extra kick to European performance and flair.