With its own language of style Hofele-Design turns the Audi Q7 facelift into
a dynamic individualist "STRATOR GT 780".
The front bumper is completely replaced by a new one with big air intakes and four additional lamps. The impressive lines of the Q7 are sharpened even more by the emotional wheel arch extensions. The combination of the four oval tailpipes and the wide rear apron diffusor makes the Q7 rear look even more powerful.
The kit is installed to the serial points of attachment and partially glued onto the car. It can be used on all Q7 models.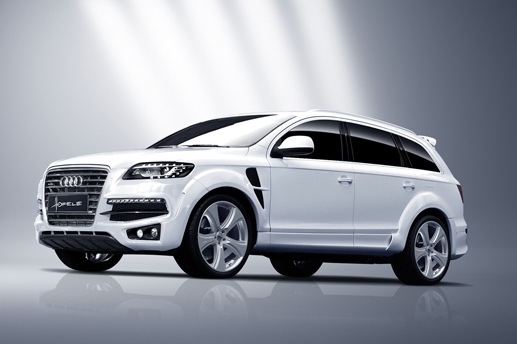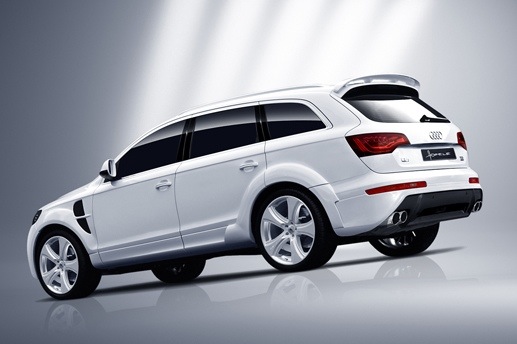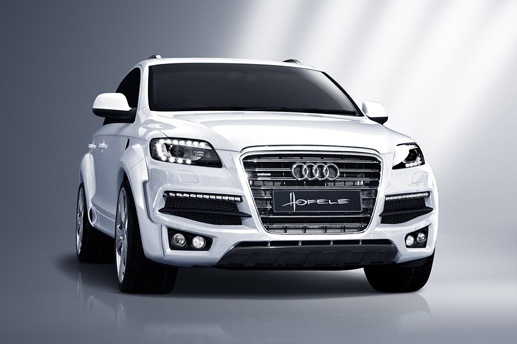 Body-Kit "STRATOR GT 750"
– small version – for Audi Q7 Facelift
The "Strator GT 750" small version includes
the same components as the "Strator GT 780" wide body kit except for the front fenders and wheel arch extensions for the front & rear axle. The kit is suitable for all Q7 versions with our without parking sensors.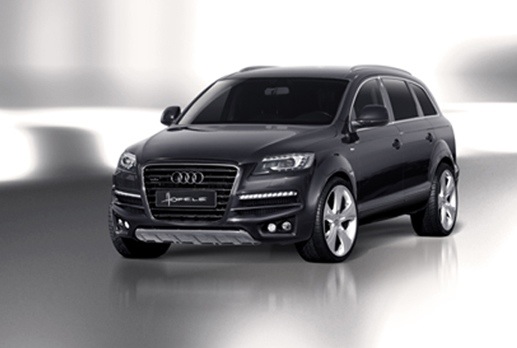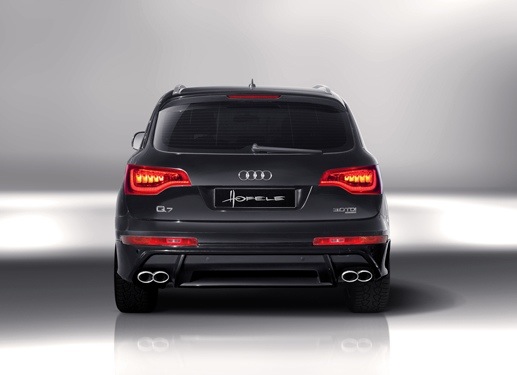 Hofele Design-Wheel
REVERSO II
Dynamic elegance
The Hofele-Design "Reverso II" designer wheel is available for the Audi Q7 in the sizes 9,0×20" and 10,0×22".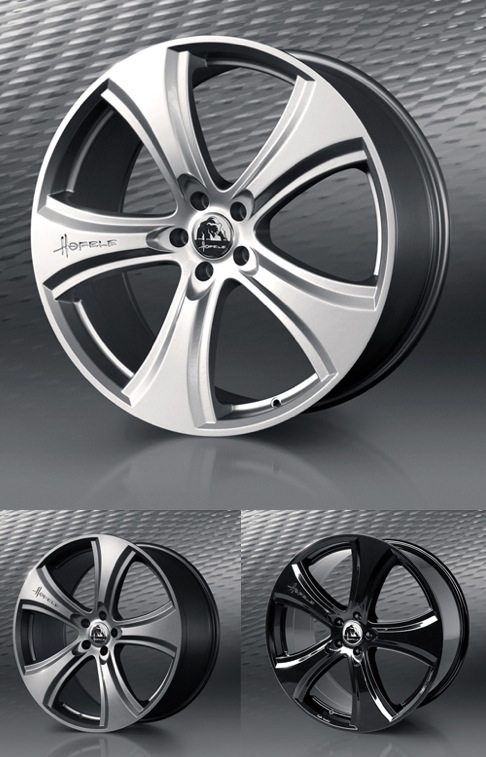 Premium interior
Bi-colour leather interior
Inside of the Q7 Hofele-Design offers its new bi-colour leather interior. The leather interior designed by Hofele-Design has stitched elements and ornamental seams. Also newly covered besides the seats are the door elements, the front & rear arm rests and the steering wheel.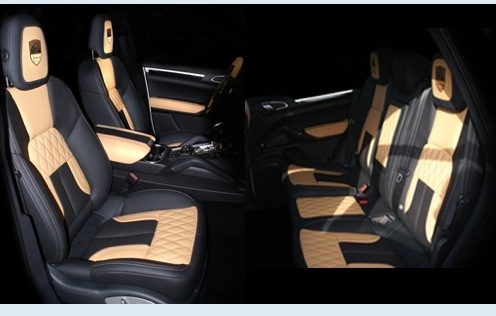 Hofele ETS-System
Electronic lowering module
An electrical lowering module lowers and lifts the Q7 speed-related. While standing and driving up to 80km/h the car is lowered 40mm. When driving over 80km/h (50mph) the serial height is restored to provide the full safety and comfort while driving in high-speeds.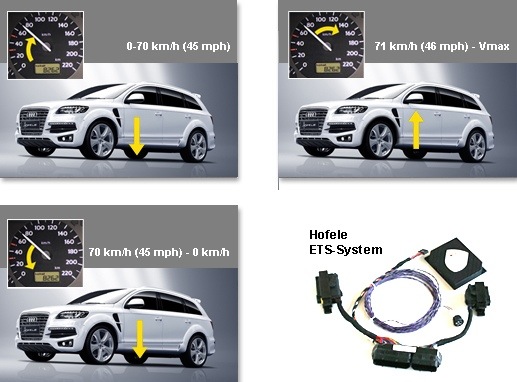 Motor tuning
Hofele Dynamic Pro
Maximum driving pleasure
But what presses the passengers into the elegant seats in the sportive interior?
The engine tuning by Hofele-Design for the 3.0 & 4.2 Diesel
and 3.0; 3.6 & 4.2 gasoline engines.
For example: Hofele-Design increases the power of the 3.0 TDI Diesel from
245 PS / 180 kW to 318 PS / 234 kW and the torque from 550 Nm to 599 Nm.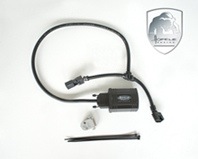 As usual all parts are being mounted to the original points of attachment.
This is easy-going, fast and requires no modifications to the car at all. The complete kit is available and ready for sale now.

View all Hofele Upgrades for Volkswagen, Audi, Porsche Here.