D2 Forged one of the top multi-piece and forged wheel designers has just dropped these new photos of this orange Lamborghini Murci with a set of their shallow concave CV2 wheels in 20 inch.  This "Bat" looks so mean, that we simply had to share it.  The wheels are a 20×8.5 in the front and a 20×13 in the rear.  They have been finished with gloss black centers, outer lip, and inner barrel.  The outer lip has then been OEM color matched with a simple tripe with the final treatment being the hand painted D2 center cap.  Vivid Racing carries D2Forged Wheels Here.
Official Release:
The Lamborghini Murcielago stands as the most iconic supercar of the last decade and continues to serve as every man's dream car. It will go down in history as the car that makes little boys swoon, while turning grown men into swooning little boys! Lets not even mention the poster coverage of every teenage boys wall. Although there have been many contenders since 2002 when the car debuted in North America, none has captured the hearts and minds, like Lambo's "Bat" (the translation of Murcielago).
Although the overall design and wedge shape of the Murcielago is timeless, its safe to say the wheels are certainly stuck in an era were the iPhone didn't even exist! Enter D2FORGED Wheels. With surgical precision the new set of clean, sporty and aggressive D2FORGED CV2 Shallow Concave wheels have been finished in a full blacked out color scheme, with a colormatched outer pinstripe and hand painted "D2"
centercap small details in Lamborghini's Arancio Borealis finish. With this one simple yet hugely effective enhancement, the Murcielago is revitalized, and ready to attack in 2013! Beyond the drop dead gorgeous looks, D2FORGED Wheels are built to perform, with precise fitment, and compatibility with all mechanical systems of this complex, exotic vehicle. All contenders must "Beg for Murci"!!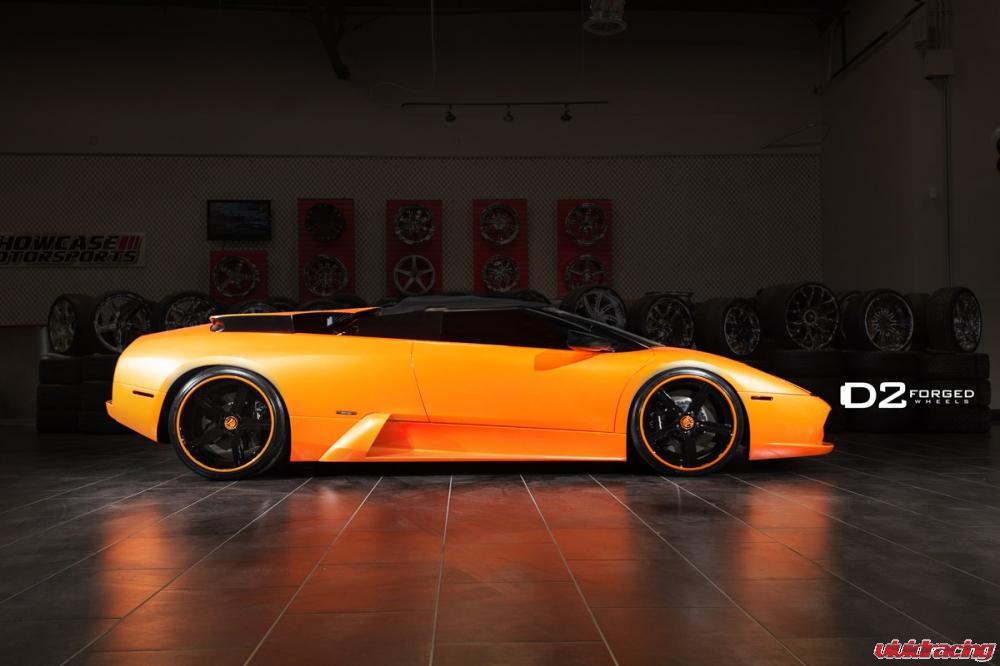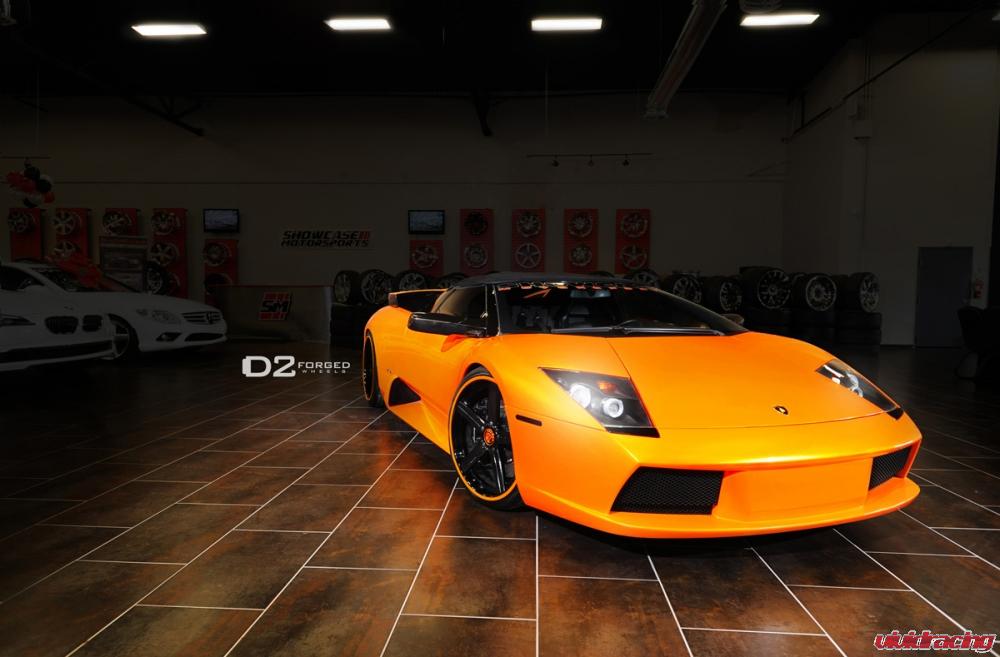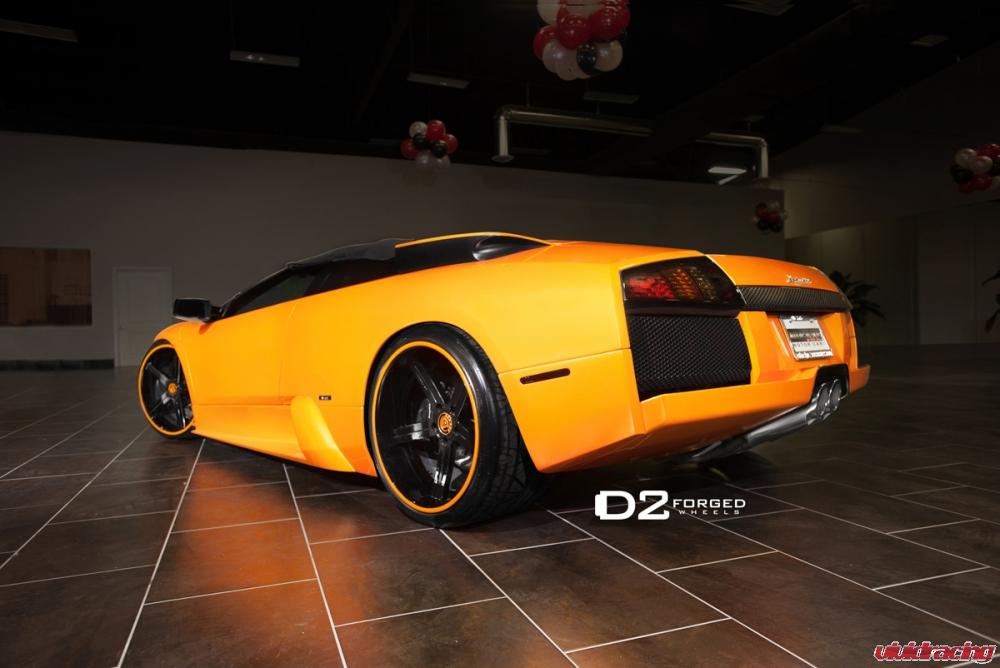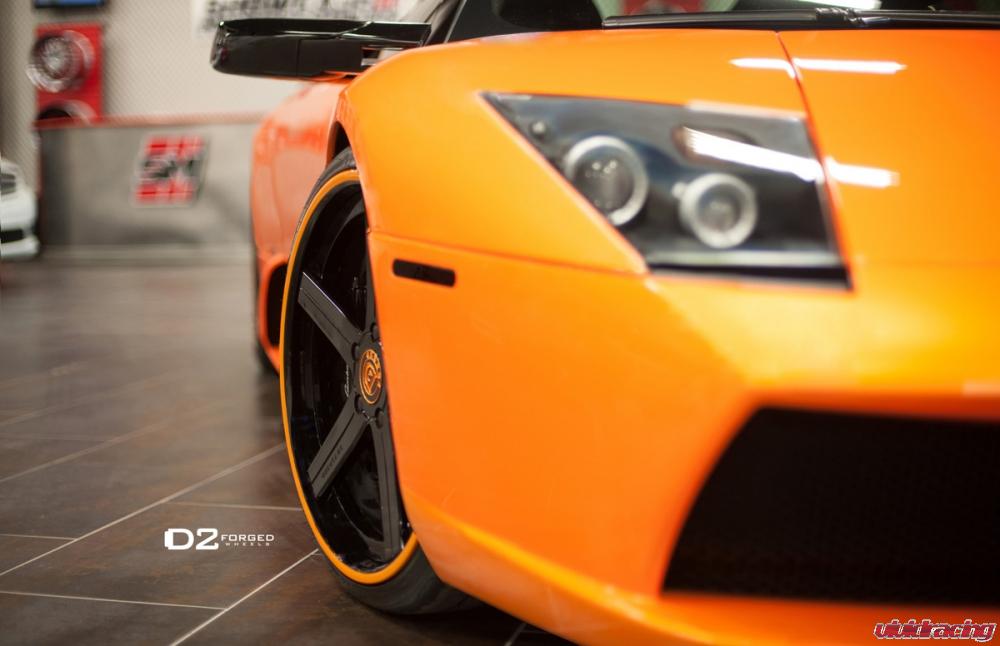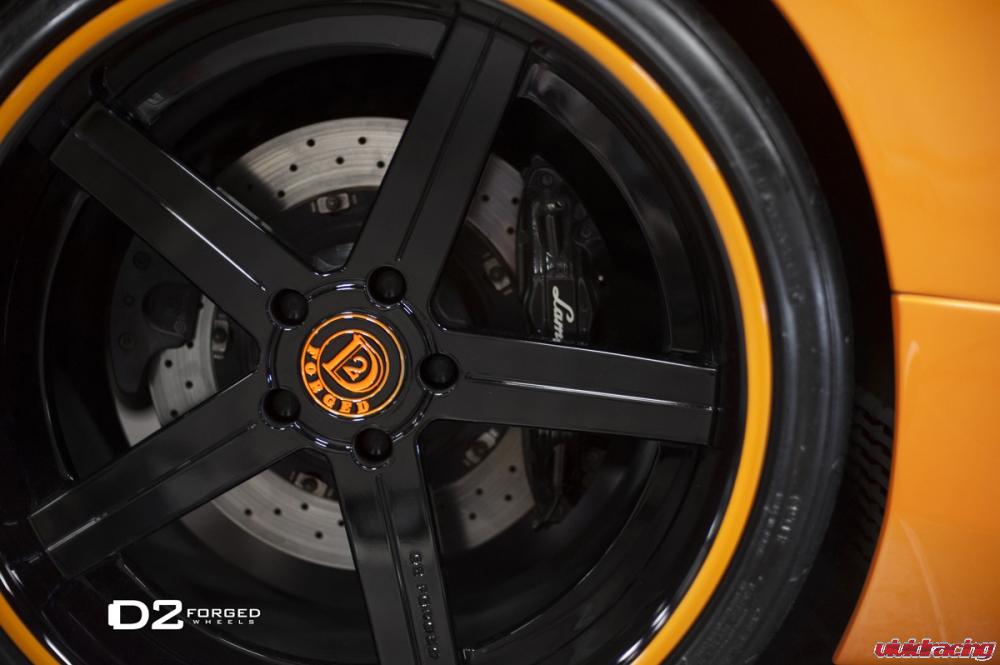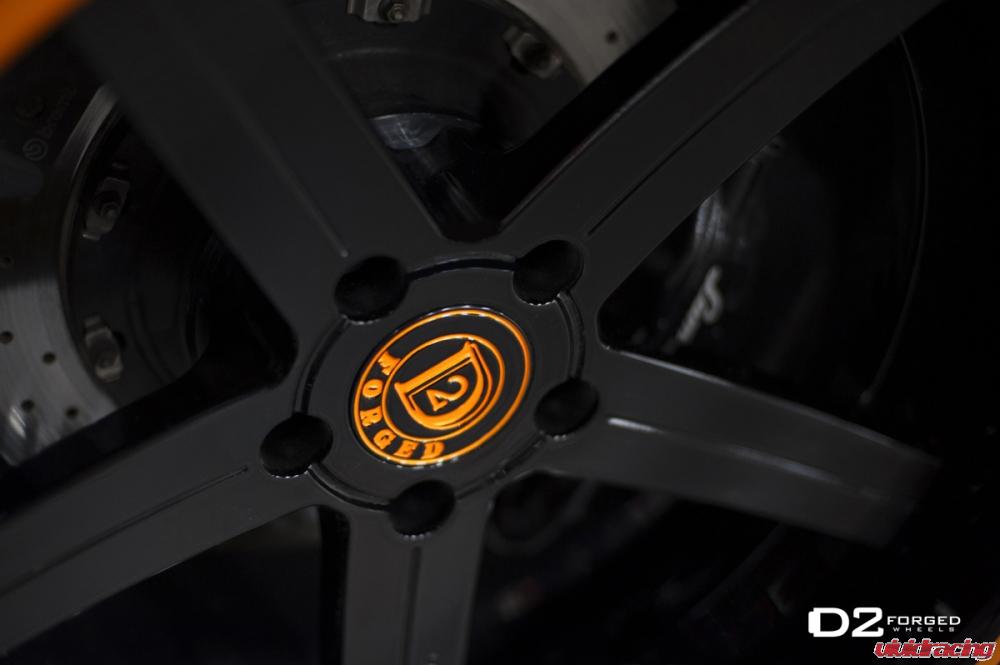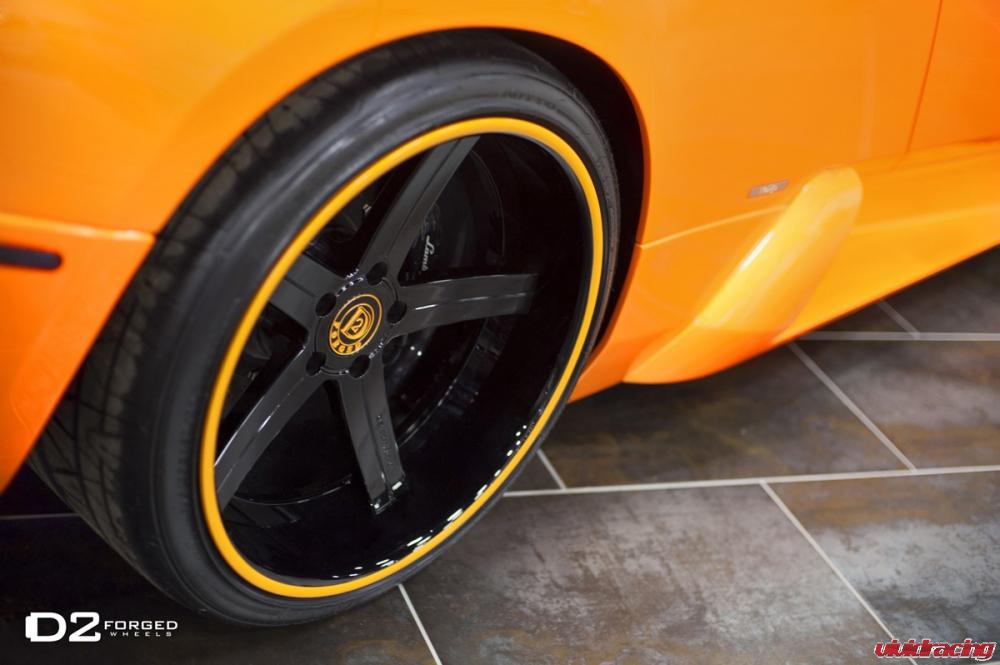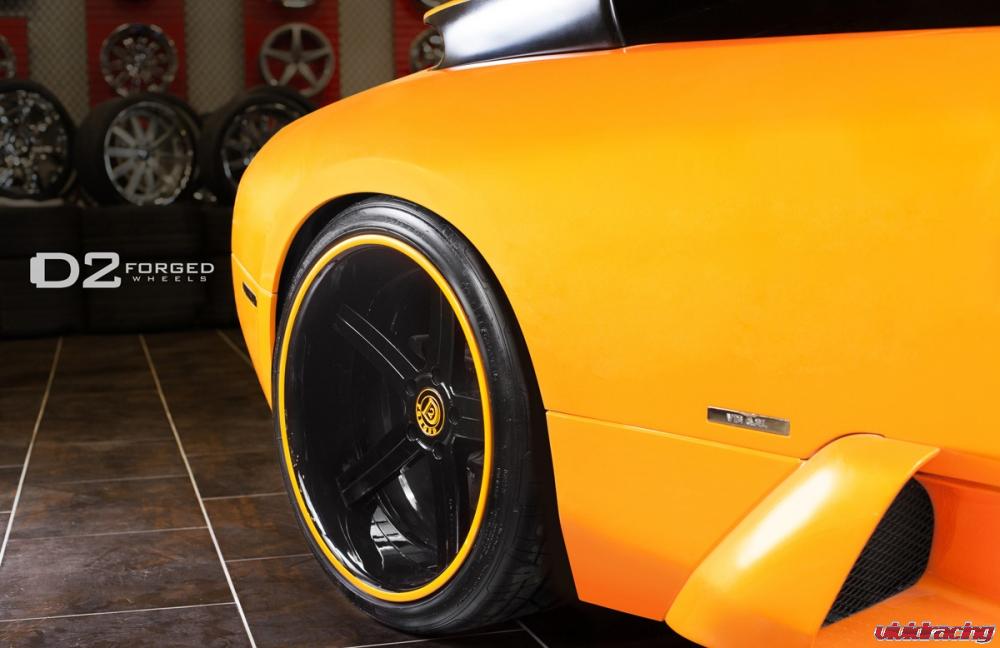 Related Images: