In the spirit of our Focus ST 2.0L Turbo project car, we thought we would also release some new suspension products. These new premium suspension parts will take your project car to the next level.
H&R coilovers are known for their refined style and German build. Each H&R Street Performance Coilover has the fully threaded shock body as well as mono-tube gas shock construction which aids in adjusting vehicle height. Each coil over shock is custom valved to work in conjunction with a precision-engineered progressive rate spring, creating a finely tuned suspension system.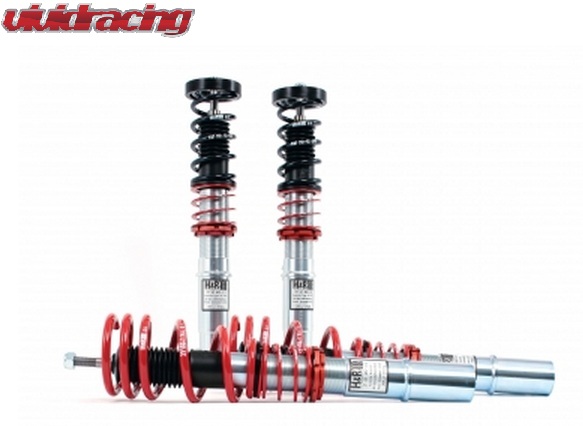 The H&R Sport Springs for the Ford Focus ST 2.0L Turbo 13+   gives you the drive comfort of an advanced spring with the hard line look to give you that edge you want. All H&R products are made in Germany at an ISO 9001 certified facility, so you know you're not only getting the prowess of a great product but the credibility of a premium brand. Here are some other features of the Sport Spring.
Lowers 1.4 inches front
Lowers 1.3 inches rear
Superb ride quality and handling
54SiCr6 spring steel construction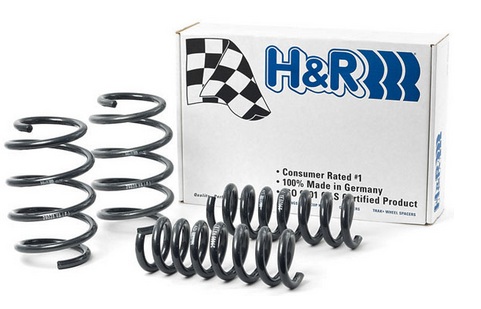 The Eibach Pro-Kit Lowering Springs for the Ford Focus ST 2.0L Turbo 13+  will lower your car's center of gravity, reducing squat during acceleration, body roll in corners and excessive nose-dive under braking. If you're unfamiliar with Eibach products, they not only hold to EN ISO 9001 and QS9000 international quality standards, but Eibach has been known to hold itself to even higher and more extreme standards to ensure that your product is of the utmost quality and durability. The Eibach Pro Alignment Kit for the Ford Focus ST 2.0L Turbo 13+ is the perfect compliment the Pro-Kit lowering system. Once a vehicle is lowered, the wheel camber (see photo) may become excessively negative.  While some negative camber can improve traction and road adhesion, too much can can wear out your tires and weaken the overall drive of the car. Which is why doing an alignemnt check on a car after adjusting the drive height is imperative to not only the value of the part but the overall value of the car.  The Steeda 26mm Rear Sway Bar is another way to improve suspension. The sway bar adds the perfect amount of control without compromising the overall handling of the vehicle.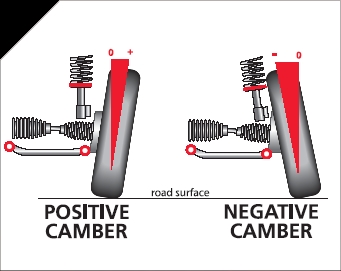 If you're really looking to make your project car one to show off. The Cobb Tuning Cold Air Intake for the Ford Focus ST will replace the weak and delicate intake tubing and replace it with professionally mandrel bent aluminum for more optimum intake performance. This system will allow you to keep the hard work done by the factory like your airbox and sensory housing but still give you the air quality that will give you maximum engine power. Here is the Cobb cool air intake system at work in a Nissan GT-R.