Volk Racing of Japan is bringing more incredible, stylish wheels to their line up.  First is their Volk Racing G12 line up for premium sport vehicles.  Available in both 19 and 20 inch setups, the elongated 12 spoke design has a double machined matte black finish.  With 19's coming in 8.5 and 9.5 inch width, this new wheel is perfect with many BMW applications.  The 20 inch size is available in 8, 9.5, and 10 inch widths to cover popular sport sedan models.  With bolt patterns to fit both sizes in 5×120, 5×112, and 5×114.3, you can rest assure that all your favorite Euro vehicles are covered!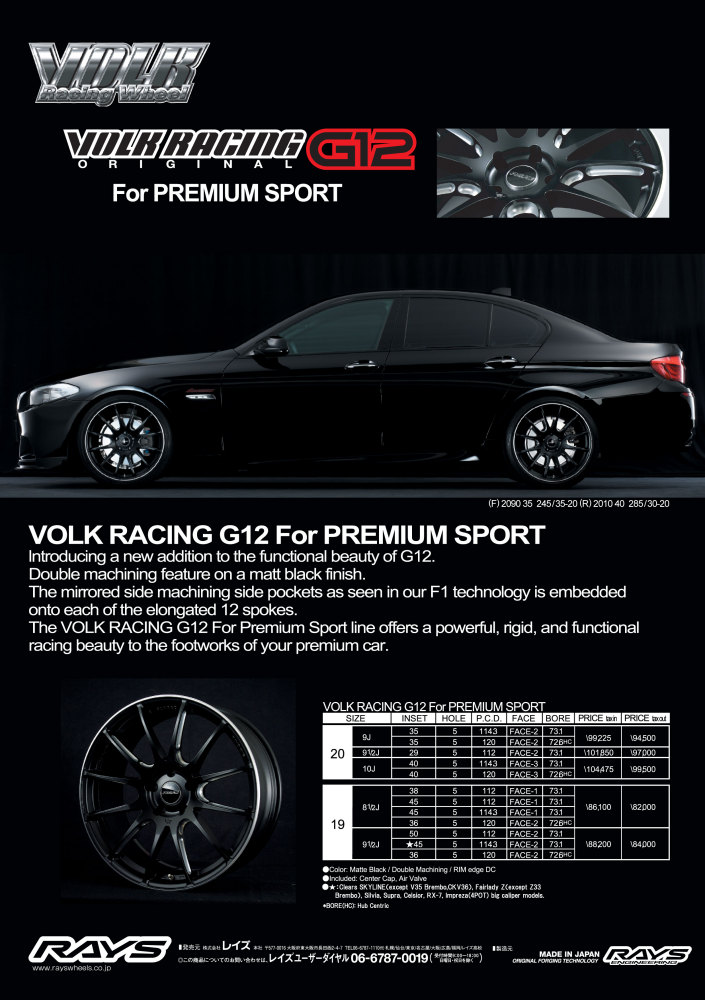 Next we have the Volk Racing G25 Concave Face 4 wheels.  The deep face of the wheel offers an aggressive look without compromising fitment and function.  This wheel is available in 19 inch for both Euro and JDM models.  Available in a 5×120, 5×112, and 5×114.3, the G25 wheel is perfect for tuning sedans.  The 19 inch is available in both 9.5 and 10.5 inch widths.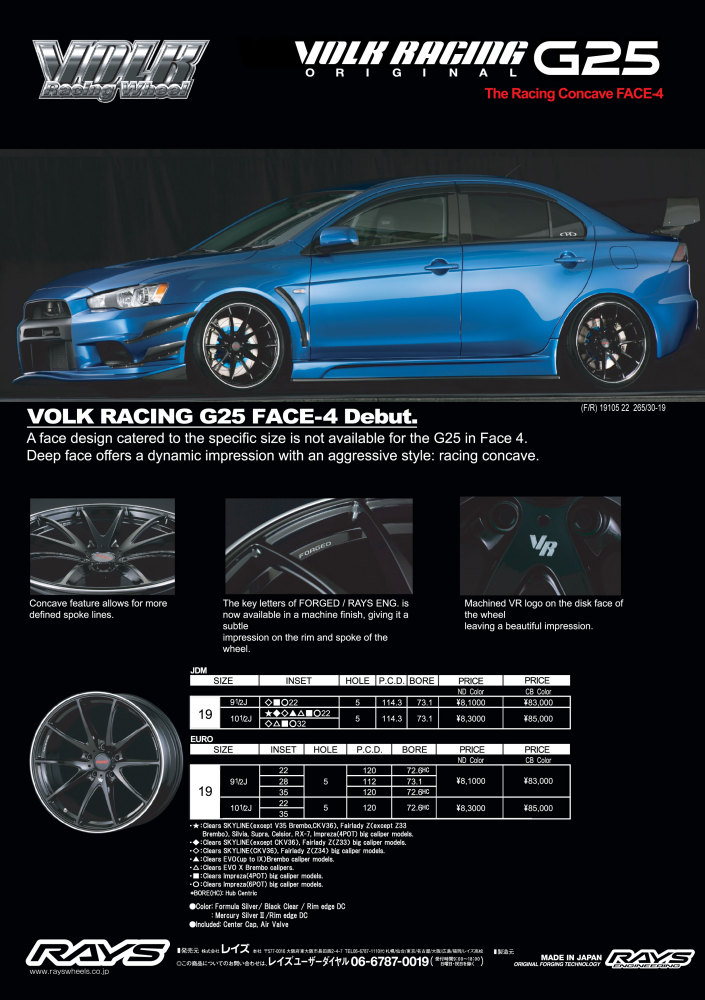 View all our Volk Racing Wheels For Sale here.
Related Images: