If you're upgrading your brakes, in more cases then not you're trying to attain one of these three things, reliable pedal control, consistent brake responsiveness and shorter stop distance. StopTech Big Brake Kits excel in all three of those features. StopTech has mastered the use of larger rotors resulting in the ability to absorb and respond to maximum heat levels. The ability to operate in high temperatures assists in mitigating brake fad, therefore creating longer lasting product. The stiffer Caliper's and stainless steel lines give you the reliable and consistent pedal control and responsiveness. See all StopTech Brake Kits here.
Available now, StopTech is offering their One-Piece Rotor Big Brake Kits for not only Volkswagen GTI, MK5, MK6, but also for certain types of EOS, Beetle, and Audi A3 vehicles. One-Piece Rotor Big Brake Kits are applicable for front axle's and include:
StopTech 1-piece Sport Rotors

StopTech ST-41 powder-coated four-piston calipers with the patented stiffening bridge

StopTech Street Performance brake pads for extended high performance street driving as well as occasional track use

StopTech braided stainless steel brake lines

Plus all necessary brackets and hardware to accomplish the job.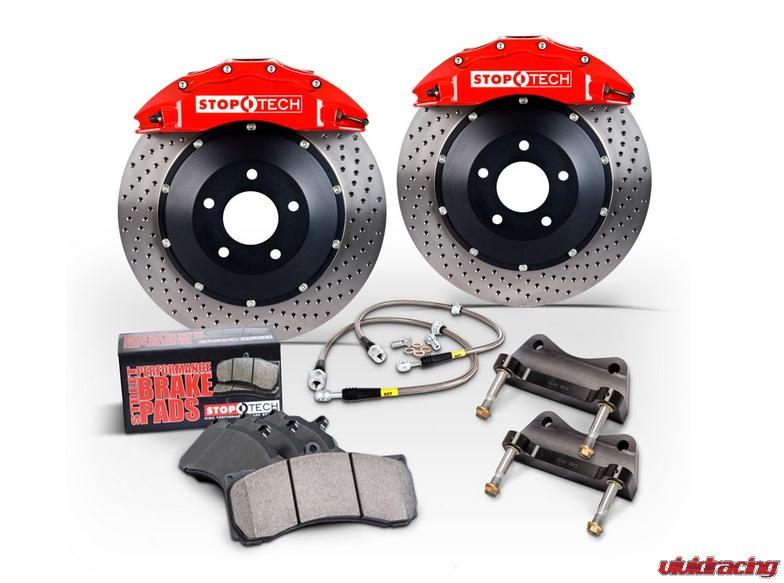 Related Images: