In our latest installments of performance parts, our Project Scion FR-S has just received a new set of coilovers by KW.  The KW Variant 3 model that fits both the Subaru BRZ and Scion FRS offers the ultimate in suspension performance.  Having used the KW coilovers on other Project Cars of ours, getting the best of the FR-S was no different.  Featuring independent rebound and compression adjustments, the Variant 3 allows you to really dial in the ride quality and handling.  The compression adjustments allows you to fine tune how the shock goes down on bump absorbsion and the rebound on how the shock expands back out.  Depending on your vehicle use, you might want softer compression on the rear of a rear wheel drive car to give you more traction or "squat".  With a majority of the weight up front, its good to keep the compression stiffer.  Rebound adjustments will depend on streets or track to eliminate any unnecessary bounciness that can occur.  The KW V3 adjustable ride height has enabled us to get a very low stance on our vehicle.  Coupled with our Agency Power rear sway bar and adjustable rear control arms, the Scion FR-S suspension is basically completed.
Stay tuned for some new updates which will include carbon aero upgrades, cold air intake, and of course… Much needed wheels.  View all our Scion FR-S and Subaru BRZ Parts Here.
View more KW Coilover Installation photos here.
Before Coilovers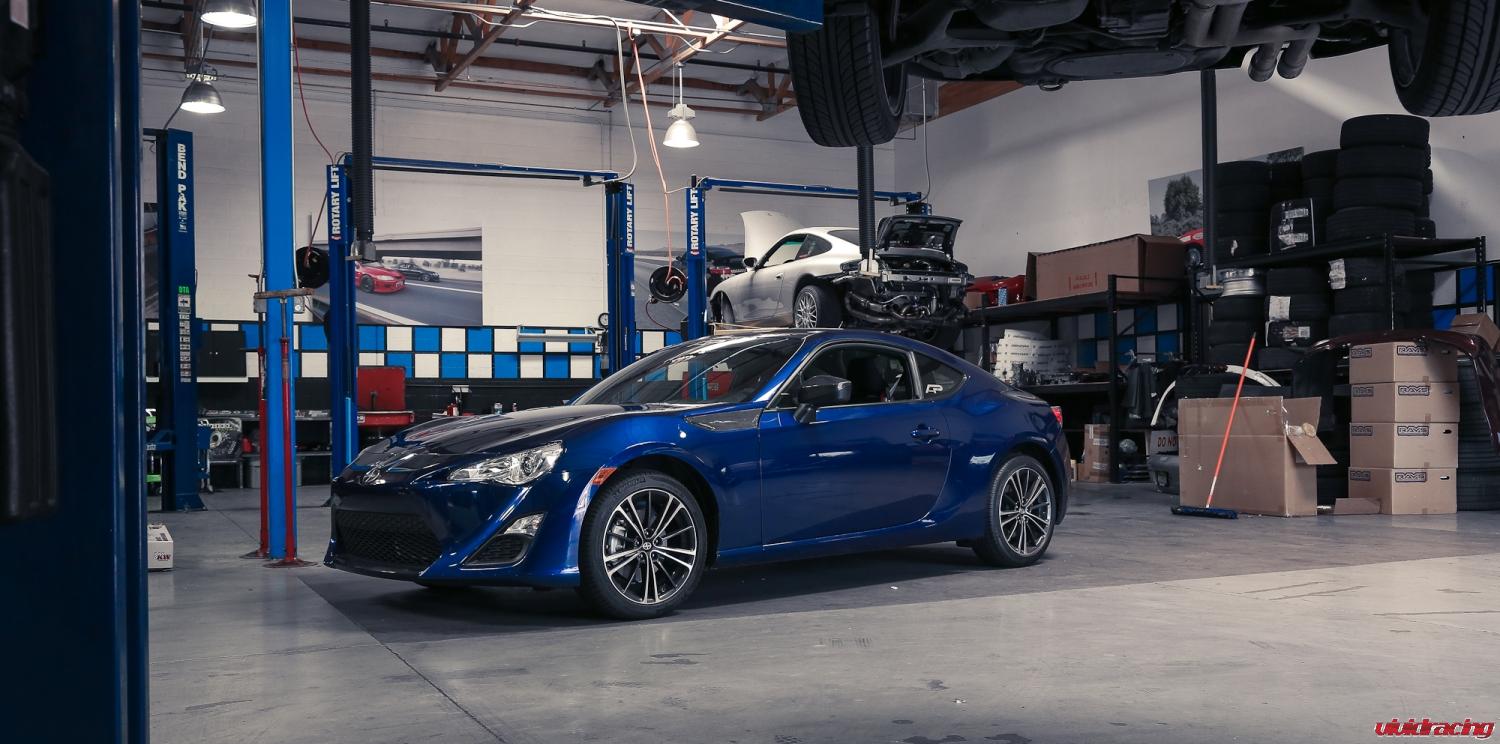 Coilovers Installed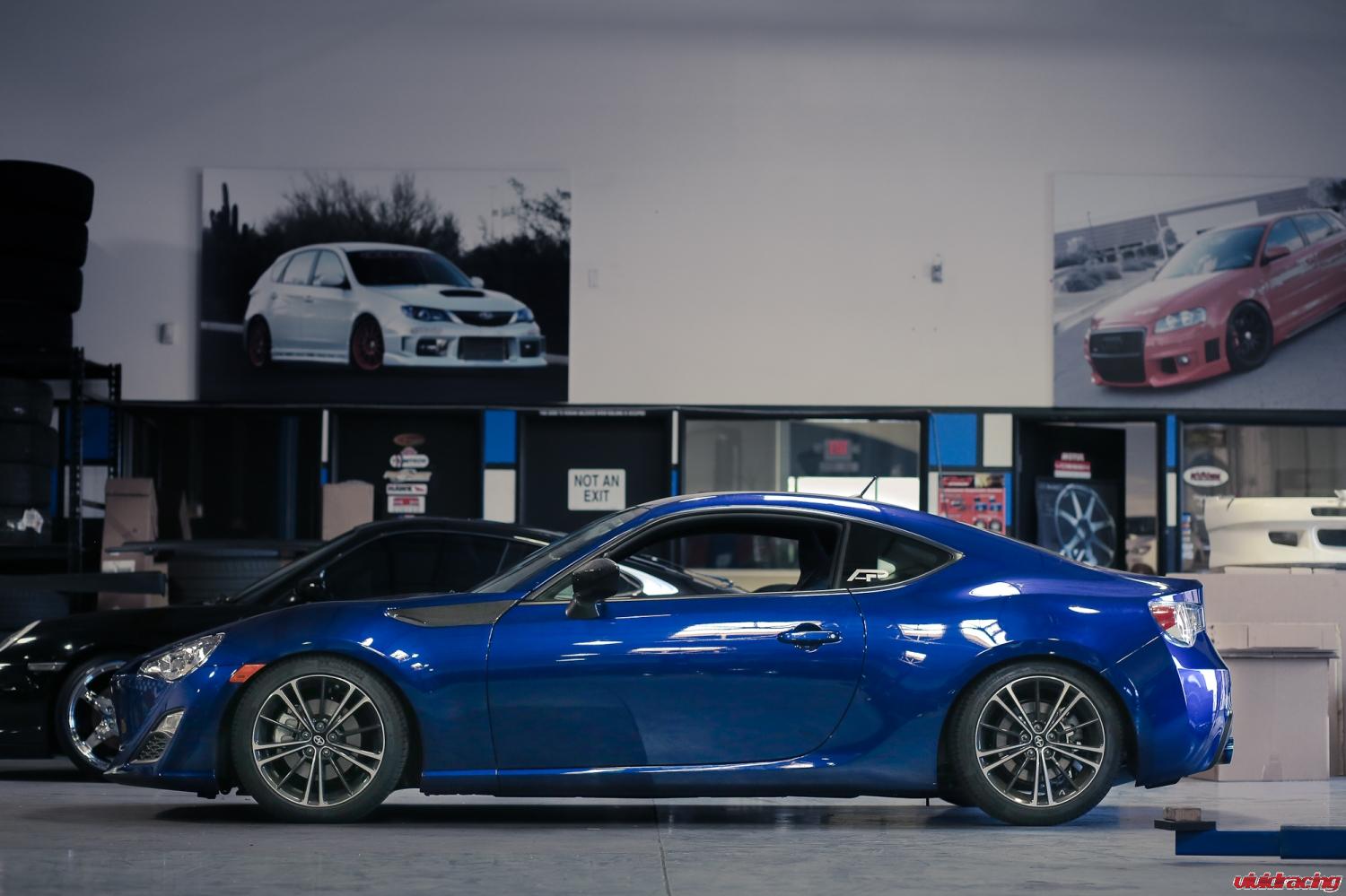 Installing KW Coilovers