In the aftermarket industry, we are all about taking the ordinary and making it extraordinary. We want cars to be louder, faster, and sexier. The more attention the car attracts, the better. However, there is something to be said for the quiet confidence of a car, and that's where the term sleeper comes in. The car might look like a stock Hyundai, but when it's killing you off the line at a stop light, you might take a second glance at it.
We came across this Yahoo Auto video hosted by race car driver Andrew Comrie-Picard. It was his top 5 sleeper picks. These picks are for those daily drivers who want a little spice in their life. For those soccer mom's who want to double as race car drivers on the road, these are the cars that make you look twice. Here are his Top 5 Sleeper Picks,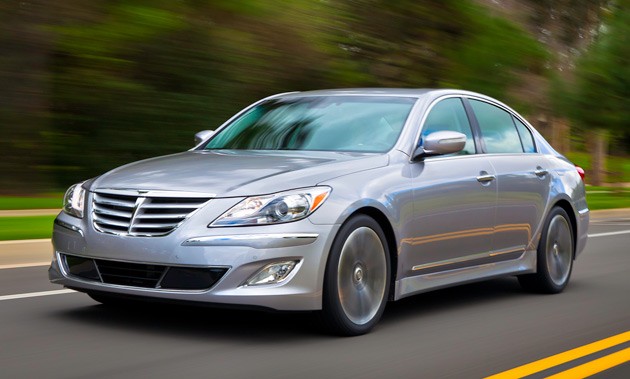 1. Hyundai Genesis 5.0 R-Spec. –  Comrie-Picard makes a joke that the Genesis can be going past a cop going 110 and when the cop sees it is a Hyundai, they will think their gun is broken. "Hyundai's don't go that fast," and that, is the ultimate sleeper effect.
2. Cadillac CTS-V (Hatchback) – The luxury hatchback and golfer's getaway. The Cadillac CTS-V is the reitee's sleeper dream. Cadillac's are known for performance and luxury and CTV-S doesn't skimp on either. Kick it up with 6 speed manual transmission and you're doin' work on the road
3.  Jeep Grand Cherokee SRT – This SUV will turn soccer mom's, and dad's, into daily demons. With 470 HP and V8 engine, this Jeep is mean.
4. Ford Taurus SHO– These were the cars you wouldn't be caught in, in the 90's. Now they're kicking ass and taking names on the road. Thanks to a couple key roles, like the one in Men in Black III, the Taurus SHO is quiet confidence at it's finest.
5. Volkswagen Golf R – This is the Rabbit on roids. This thing doesn't only hold it's own in horsepower, but the torque to back it up when it matters most.
No matter what project cars we make, our roots are based in being car enthusiasts. We appreciate quality and power when we see it. We might initially pass over it these five cars, but sleepers a synonymous with stealth. We want to know what cars you think are the ultimate sleepers? Do you agree with his list? Which cars do you think he's missing. Put your vote in the comment section below or on Facebook, Twitter or Instagram. Check out the video and full article by Yahoo Auto and Andrew Comrie-Picard HERE. 
Related Images: