Cutting edge design, expert craftsmanship, top quality metals and advanced manufacturing processes come together in unparalleled luxury and style. T-REX Upper Class Series Grilles feature embedded fine woven formed mesh positioned within the precision laser cut frames. All Upper Class Series Grilles are available in polished stainless steel or black finishes. We use several different materials throughout the design process. Our grilles are manufactured using mild steel, stainless steel and aluminum.
Our stainless steel is high quality 304 alloy which we use for all our polished frames, wire mesh and mounting brackets. Other components such as cosmetic trims are manufactured from 5052 Aluminum and 304 Stainless Steel depending on the application. Our uncompromising quality begins with advanced 3D CAD supported engineering and design. All our products undergo rigorous testing for fit, finish, drivability and durability. Each part starts with a custom jig using laser cut materials, precision TIG welding and meticulous assembly and quality control. This dedication of American craftsmanship shows in every product that leaves our facility in California.
Lifetime Structural Warranty
Exclusive Full Formed Mesh Design
304 Stainless Construction
12 Gauge Frame
3 Year Warranty on Finish
American Made for over 20 years
Stainless Steel Hardware Included
Industry Best, Full Color Instructions Included
Polished Finish
1 Piece Overlay
Other Part Numbers:
T-Rex Grilles #REX55436

Proposition 65

WARNING: Cancer and Reproductive Harm
Make

Vehicle

Model
Submodel
Year
Engine
Notes
2015-2017
Chrysler 300


300
2015-2017
2015-2017
Chrysler 300C


300C
2015-2017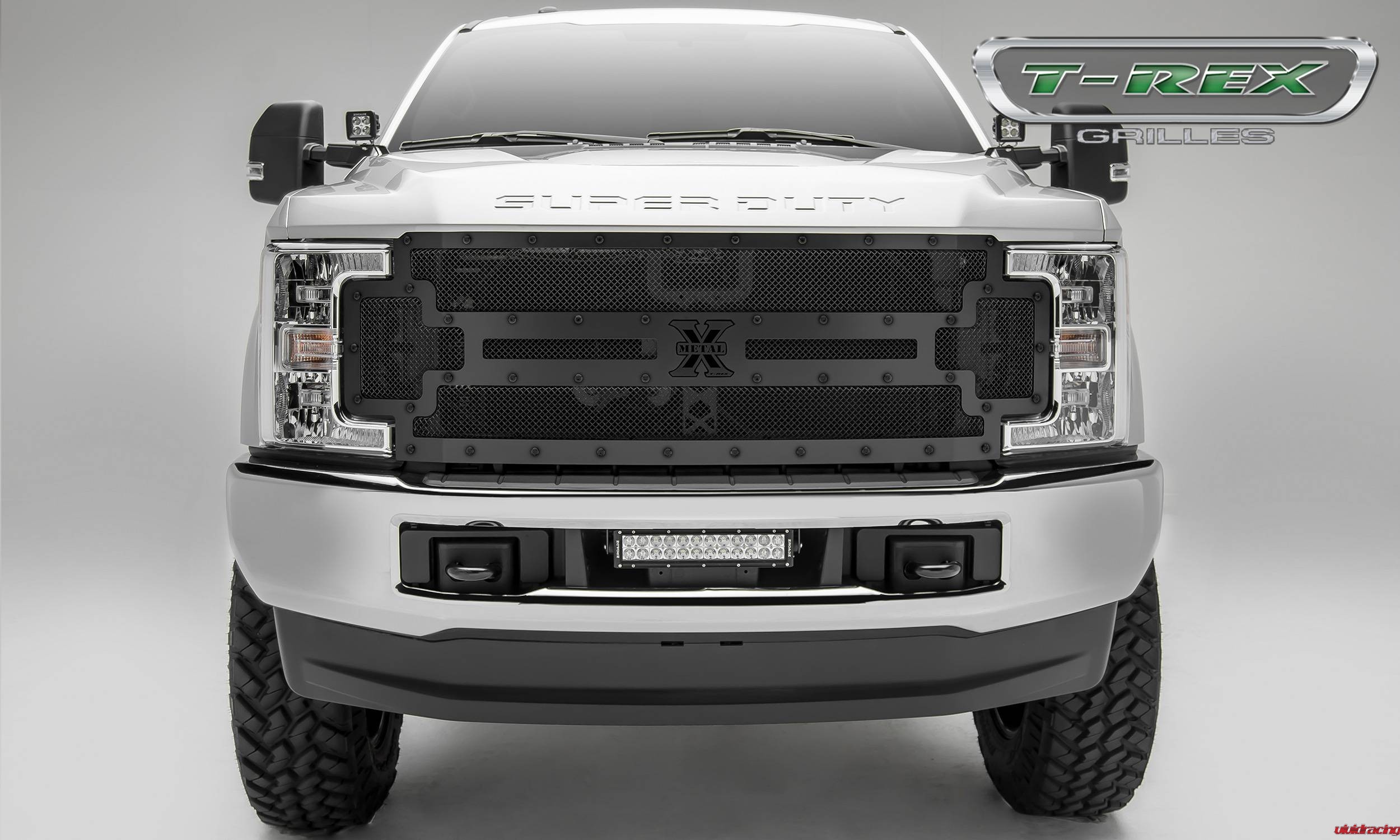 Who is Trex Grilles?
Trex Grilles is a company that is known for creating aftermarket grilles for the automotive industry. They have been designing and manufacturing grilles for more than 25 years and have introduced leading edge designs that help shape the industry as we know it. Today, they have become the leading manufacturer when it comes to offroad grilles.
Quality Made Product In The US
The company creates all its products in house. Trex Grille houses a state-of-the art 55,000 thousand square foot facility in Southern California. This is where they design, research, and manufacture all of their products. This is to ensure that they maintain their high level of standard and utilize the craftsmanship of American made products.
High Tech Manufacturing Tools
Trex Grilles offers grilles that are manufactured using high tech equipment and are laser cut for precision. Using the latest CAD software, they are able to create unique designs and custom-made grilles that give your vehicle that unique look. They have various grill designs such as their traditional Billet Grille, Contoured Laser Billet, Torch Led Series Grilles, and their aggressive X Metal series.
Purchase Trex Grilles at Vivid Racing
If you are bored with the way how your vehicle looks with those stock grilles, then Trex is the brand for you. All their grilles are made out of high quality material that not only look good but is guaranteed tough to withstand any terrain and weather. To know more about Trex Grilles, visit Vivid Racing and check out their list of products that would fit your specific needs.
T-REX grilles are covered by a limited lifetime structural warranty and a three-year warranty on the finish. If you experience a problem with your T-REX grille email details to customerservice@trexbillet.com. Please note all returns are taken care of via email.