AEM's Engine Position Module (EPM) Puck is a universal module that replaces an engine's distributor and allows for the use of coil-on-plug or wasted-spark ignition systems on popular V8 and Honda B-, D-, H-, and F-series race engines. It provides precise engine position using dual zero-speed optical sensors, which offers the advantage of immediate signal generation regardless of engine speed. The EPM easily adapts to any positive-drive, half-engine speed device such as a cam or distributor drive, and can be used with any aftermarket engine management system that recognizes the common 24 & 1 pattern for crank and cam signals.

Features:
Bolt-on systems available for most popular V8 race engines and Honda B-, D-, H-, and F-series race engines
Very simple four-wire connection for easy installation (12V, ground, crank signal, and cam signal)
EPM manufactured from 6061 T-6 billet aluminum
Output signal amplitude and waveform stay constant at all RPM
24-tooth crank, 1-tooth cam pattern per engine cycle for accurate timing and easy set up (Pattern available in cam/crank sensor wizard in AEMPro/Tuner)
Shock absorbing elastomer drive system eliminates potential for ignition timing deviation and protects the EPM from vibration
Fitments:
1. Acura

Acura

Acura CL 2.3L/2254ccL4 [F23A1] 1998
Acura CL Premium 2.3L/2254ccL4 [F23A1] 98-99
Acura CL/CL Premium 2.2L/2156ccL4 [F22B1] 1997
Acura Integra

Acura Integra GS-R 1.7L/1678ccL4 [B17A1] 92-93
Acura Integra GS-R 1.8L/1797ccL4 [B18C1] 94-01
Acura Integra GS/LS/RS/Special Edition 1.8L/1834ccL4 [B18A1] 90-01
Acura Integra LS/RS/LS Special Edition 1.6L/1590ccL4 [D16A1] 86-89
Acura Integra Type R 1.8L/1797ccL4 [B18C5] 00-01
Acura Integra Type R 1.8L/1797ccL4 [B18C5] 97-98
2. Honda
Honda Accord

Honda Accord 10th Anniversary/EX/DX/LX 2.2L/2156ccL4 [F22A1] 90-93
Honda Accord 25th Anniversary Edition/DX/SE/LX/Value Package 2.2L/2156ccL4 [F22B2] 94-97
Honda Accord EX 2.2L/2156ccL4 [F22A4] 90-91
Honda Accord EX 2.2L/2156ccL4 [F22B1] 94-97
Honda Accord EX/LX 2.3L/2254ccL4 [F23A1] 98-02
Honda Accord EX/LX/SE/DX 2.3L/2254ccL4 [F23A4] 98-02
Honda Accord SE 2.3L/2254ccL4 [F23A1] 2000
Honda Accord SE 2.3L/2254ccL4 [F23A1] 2002
Honda Accord SE/EX 2.2L/2156ccL4 [F22A6] 91-93
Honda Civic

Honda Civic CX 1.5L/1493ccL4 [D15B8] 92-95
Honda Civic del Sol VTEC 1.6L/1590ccL4 [B16A2] 96-97
Honda Civic del Sol VTEC 1.6L/1590ccL4 [B16A3] 94-95
Honda Civic DX/LX 1.5L/1493ccL4 [D15B2] 88-91
Honda Civic DX/LX/del Sol S 1.5L/1493ccL4 [D15B7] 92-95
Honda Civic EX/del Sol Si 1.6L/1590ccL4 [D16Y8] 96-00
Honda Civic EX/Si/del Sol Si 1.6L/1590ccL4 [D16Z6] 92-95
Honda Civic HX 1.6L/1590ccL4 [D16Y5] 96-00
Honda Civic Including Wagovan 1.5L/1493ccL4 88-91
Honda Civic RT 4WD/Si/EX 1.6L/1590ccL4 [D16A6] 88-91
Honda Civic Si 1.6L/1595ccL4 [B16A2] 99-00
Honda Civic Si/CRX Si 1.5L/1487ccL4 85-87
Honda Civic Value Package/CX/DX/LX/del Sol S 1.6L/1590ccL4 [D16Y7] 96-00
Honda Civic VX 1.5L/1493ccL4 [D15Z1] 92-95
Honda CR-V

Honda CR-V LX/EX 2.0L/1972ccL4 [B20B4] 97-98
Honda CR-V SE/EX/LX 2.0L/1972ccL4 [B20Z2] 99-01
Honda CRX

Honda CRX 1.5L/1493ccL4 [D15B2] 89-91
Honda CRX DX 1.5L/1493ccL4 [D15B2] 1988
Honda CRX HF 1.5L/1493ccL4 [D15B6] 90-91
Honda CRX HF 1.5L/1493ccL4 88-89
Honda CRX Si 1.6L/1590ccL4 [D16A6] 88-91
Honda Odyssey

Honda Odyssey EX/LX 2.2L/2156ccL4 [F22B6] 95-97
Honda Odyssey EX/LX 2.3L/2234ccL4 [F23A7] 1998
Honda Prelude

Honda Prelude S 2.2L/2156ccL4 [F22A1] 92-96
Honda Prelude Si 4WS 2.3L/2259ccL4 93-94
Honda Prelude Si 4WS/SE/Si 2.3L/2259ccL4 [H23A1] 92-96
Honda Prelude VTEC 2.2L/2156ccL4 [H22A1] 93-96
Honda Prelude/Prelude Type SH 2.2L/2156ccL4 [H22A4] 97-01
Important Link:
Notes:
Legal in California only for racing vehicles which may never be used upon a highway.
Proposition 65

WARNING: Cancer and Reproductive Harm
Make

Vehicle

Model
Submodel
Year
Engine
Notes
1998
Acura CL


CL
1998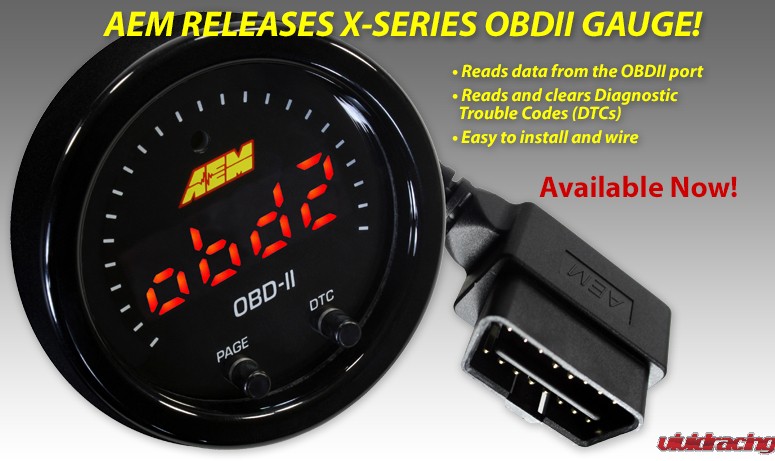 Who is AEM?
AEM is an aftermarket company and was founded by John Concialdi and Bob Sullivan back in 1987. The company specializes in providing performance upgrade parts for various automobiles.


It initially catered to vintage vehicles and modified imports used for street racing. By the early 1990s, it has already established itself as a top modifier and has been chosen by racers day in and day out.
Today, AEM has remained at the forefront in the industry and has since provided the best air intake products in the market.
Racers Choice
The company rose to success because the cars fitted with their products won actual races. AEM has been a brand synonymous with fast cars and has been used by import racing legends such as Abel Ibarra, Adam Saruwatari, Tony Fuchs, and more.
The Tradition of Continuous Innovation
AEM has always been a pioneer in setting trends when it comes to aftermarket performance parts. They were the first to offer a packaged air induction system. This paved the way for the 'do-it-yourself' upgrade for most import vehicles.
They also pioneered the design of intake tubes with specific tube lengths and diameter, and coined the phrase Cold Air Intake when they saw the advantage of having cooler air for the engine.
Some other innovations they did were the conical air filters with built-in air horns, dual-chambered intake kits, a unique bypass valve that prevents hydro locking, hybrid induction systems, and electronically tuned air intakes.
This shows how AEM has always pushed the boundaries of air intake design in search of more horsepower.
Tried and Tested
All of AEM's products are tested by various independent and 3rd party companies and prove that their products produce the power they claimed, which helps them cement their status as industry leaders.
Purchase AEM at Vivid Racing
If you are in search of a quality aftermarket intake system for your vehicle, AEM has got you covered. With a track record of providing only the best, they are a company you can surely trust. Visit Vivid Racing and check out the list of products that would fit your specific need.
AEM Performance Electronics warrants to the consumer that all AEM Electronics products will be free from defects in material and workmanship for a period of twelve months from the date of the original purchase. Products that fail within this 12-month warranty period will be repaired or replaced when determined by us that the product failed due to defects in material or workmanship. This warranty is limited to the repair or replacement of the AEM Electronics part. This warranty applies only to the original purchaser of the product and is non-transferable. All implied warranties shall be limited in duration to the said 12-month warranty period. Improper use or installation, accident, abuse, unauthorized repairs or alterations performed by the user on any AEM Electronics products voids this warranty.

In no event shall this warranty exceed the original purchase price of the AEM Electronics part nor shall AEM Electronics be responsible for special, incidental or consequential damages or cost incurred due to the failure of this product. AEM Electronics disclaims any liability for consequential damages due to breach of any written or implied warranty on all of its products.

Warranty returns will only be accepted by AEM Electronics when accompanied by a valid Return Merchandise Authorization (RMA) number and a dated proof of purchase. The product must be received by AEM Electronics within 30 days of the date the RMA is issued. Warranty claims to AEM Electronics must be shipped to us prepaid (we recommend a shipping service with package tracking capability). Once your package is received by our warranty and repairs department you will be notified and provided with updates.