Chances are if you bought a Silverado or Sierra, you're going to want to take it off-road. The issue with that though is the stock suspension just can't hold up to the rough and rugged terrain. After a while bushings will start going bad, ball joints fail, and the fun stops. Another big issue owners would like to overcome is ground clearance. These trucks were not made to go off-roading right out the gate so Belltech has come to the rescue with a new 4-inch lift kit to help drivers get over these metaphorical and physical hurdles.
Belltech is well known within the off-road / truck community to make a quality product that is functional to the vehicle rather than a show product. The high-quality lift kit can handle all any abuse due to the 1/4 inch thick steel plating used to reinforce the suspension. Along with this kit are height adjustable Street Performance struts and rear Street Performance Twin Tube shocks for a smooth ride.
The main attraction of the new Belltech lift kit is the upper control arms included. These upper control arms not only retain factory cam adjustment but also correct suspension geometry through the ball joints. Correcting the axis of the ball joints help with steering input and suspension feel when mobbing through the desert, thus giving you ultimate control in the dirt.
Features:
Complete 4-inch lift kit with upper control arms
Height adjustable front struts by Street Performance Shocks
Twin Tube Shock for the rear by Street Performance Shocks
Easy Installation – No cutting or welding required
Black zinc coated hardware
1/4 inch thick bracketry
If you have any questions, please contact us. You can reach us by phone at 1-480-966-3040 or via email at sales@vividracing.com.
Chevrolet Silverado 1500 | GMC Sierra 1500 2016-2018 – 150200SP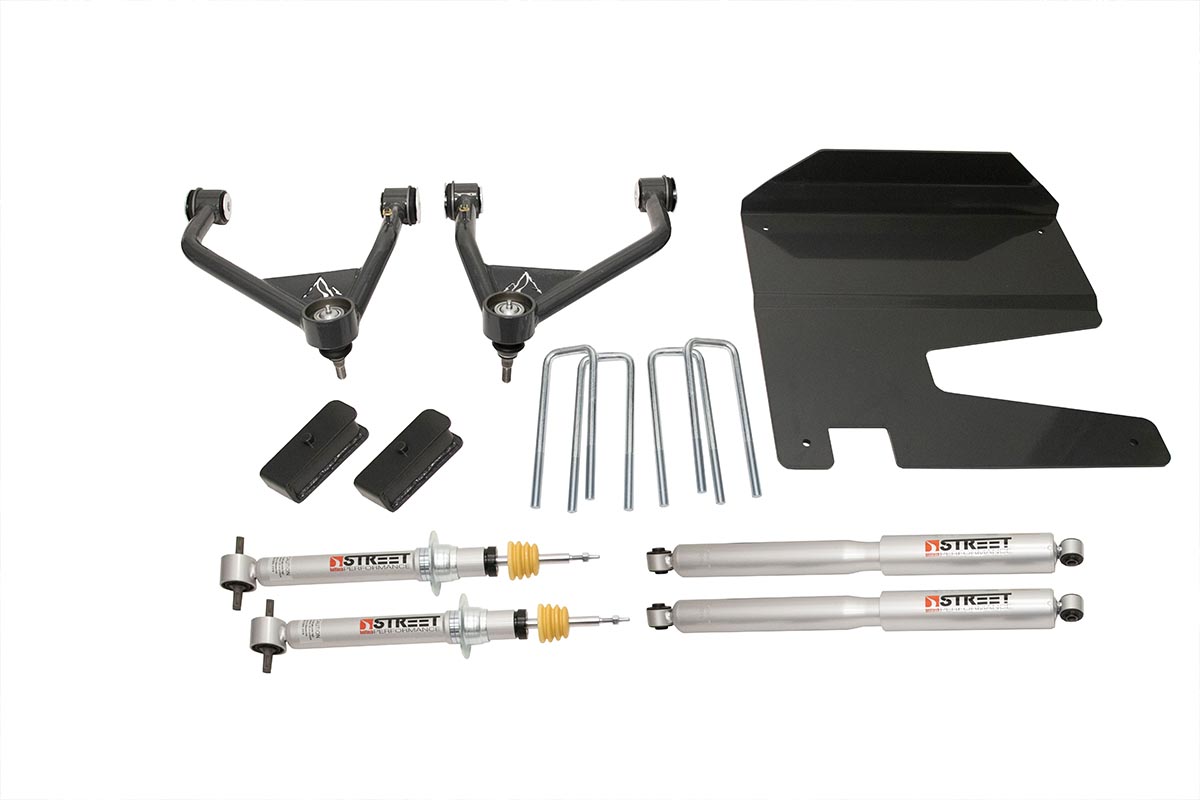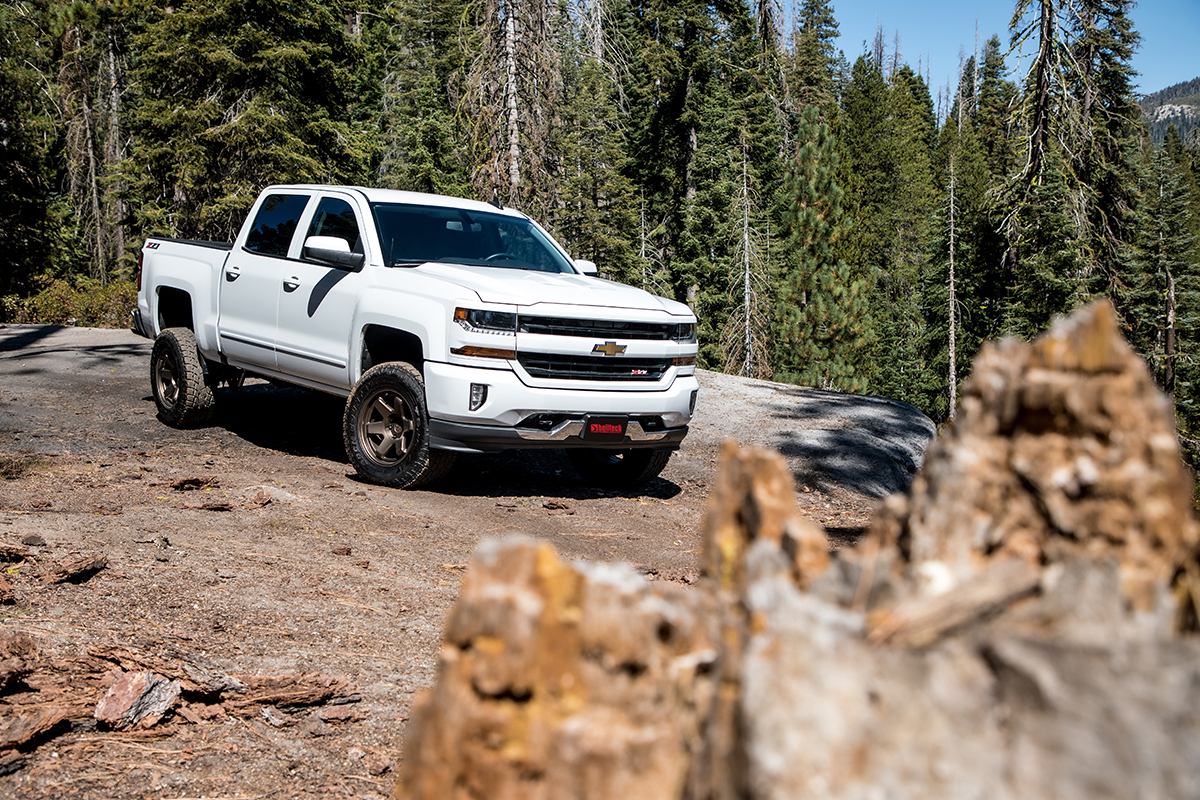 Chevrolet Silverado | GMC Sierra 2019-2020 – 150212SP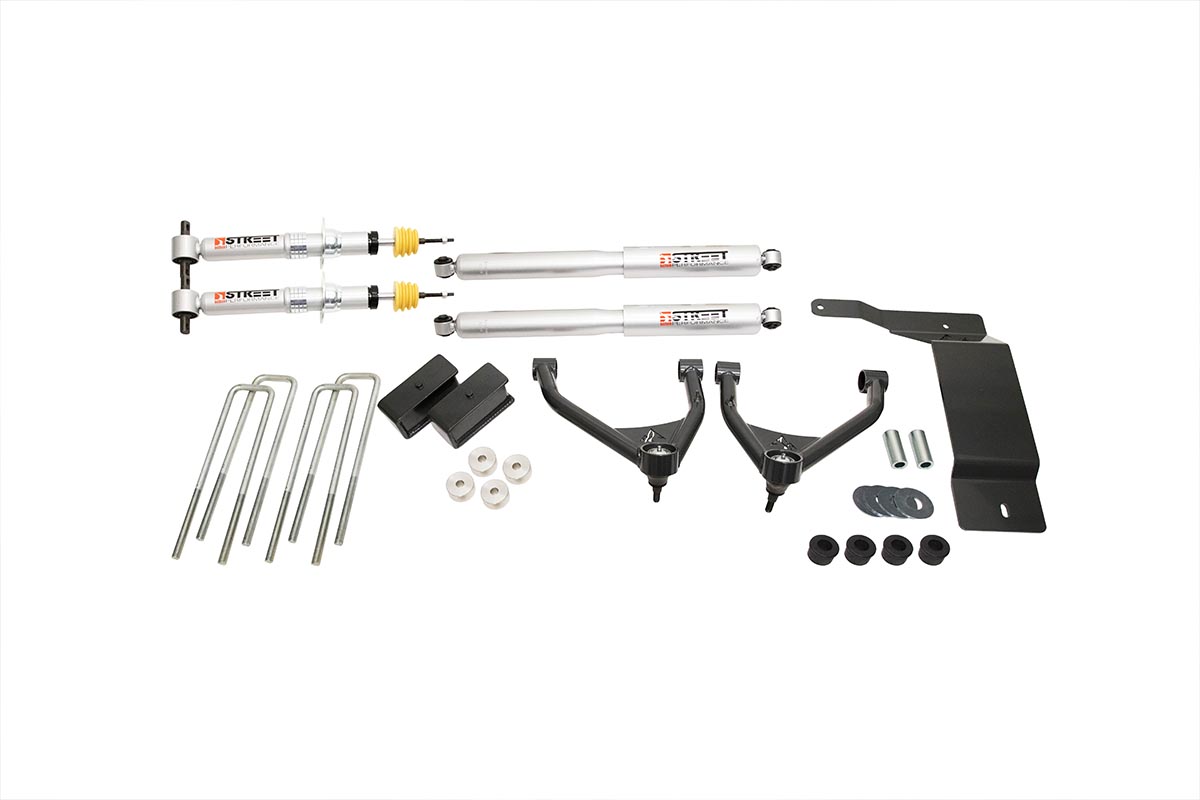 Chevrolet Silverado 1500 | GMC Sierra 1500 2007-2016 – 150207SP