Subaru is well known for developing some of the best rally cars that win competitions across the globe. Using the boxer engine platform in their vehicles, they quickly became a popular choice for tuners and off-road adventurers. Being that the WRX was specifically designed to go off-road, many owners have issues with the lighting in heavy fog or dusty conditions.
Flying through a trail in the fog can be a treacherous challenge as the fog hinders visibility significantly. Due to fog being so low and dense, the factory fog lights only enable drivers to see at lower speeds. Since racing or fun having doesn't end due to mild weather conditions, many owners seek an aftermarket fog light to provide efficient enough lighting to illuminate the path further ahead.
Diode Dynamics engineered the SS3 fog light solution that fits in the factory location on the WRX and Legacy. Being that the brackets bolt right up there is no modification required to fit the new lights. The pin-style heatsinks on the backside of the pod allow for a high lumen output without sacrificing massive amounts of heat.
Diode Dynamics developed the front lens to cast light further and wider utilizing the custom-molded TIR optic. The lens design provides efficient lighting that projects the light down the trail and allows for excellent peripheral coverage. Each light has a sport or pro version available which gives drivers the ability to choose a specific light kit for their unique circumstances.
With driving and fog light options, the driving beam offers 20-degrees of focused illumination, while the fog lights provide 80-degrees of coverage per side. The white driving/ fog lights feature a 6000K temperature to closely match OEM lights and also provide a near-perfect white. Yellow fog lights offer a 3000K temperature for a golden projection.
Features:
Efficient light spread thanks to the advanced custom-molded TIR optic
Driving lights provide 20-degrees x 8-degrees of light focusing
Fog lights give 80-degrees of luminosity spread
The white lighting temperature is 6000K to closely match the factory
Amber/ yellow fog lights produce a 3000K temperature output
Each model SS3 features a sport or pro option for various outputs
Intrusion Rating IP67 Weatherproof
Compliance Rating SAE J575 Durability Test, SAE J583 Foglamp Beam Pattern
Operating Voltage 9-16 Volts
If you have any questions, please contact us. You can reach us by phone at 1-480-966-3040 or via email at sales@vividracing.com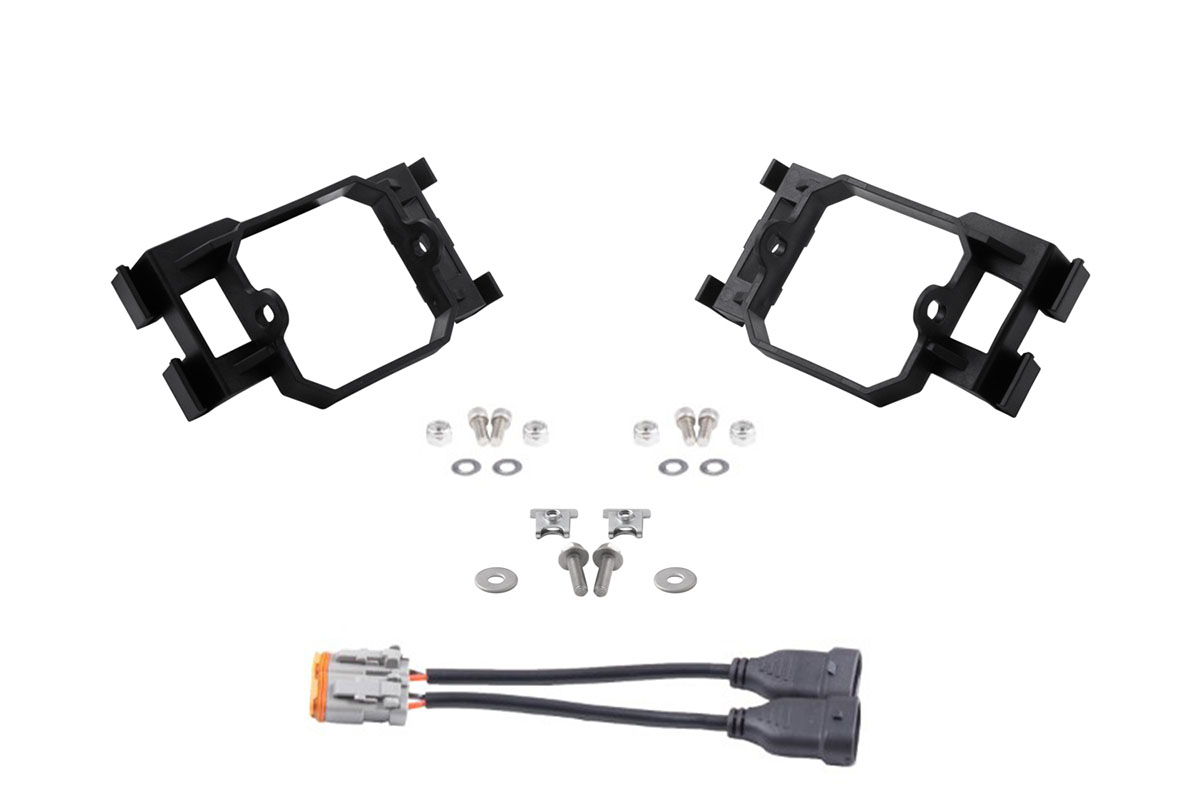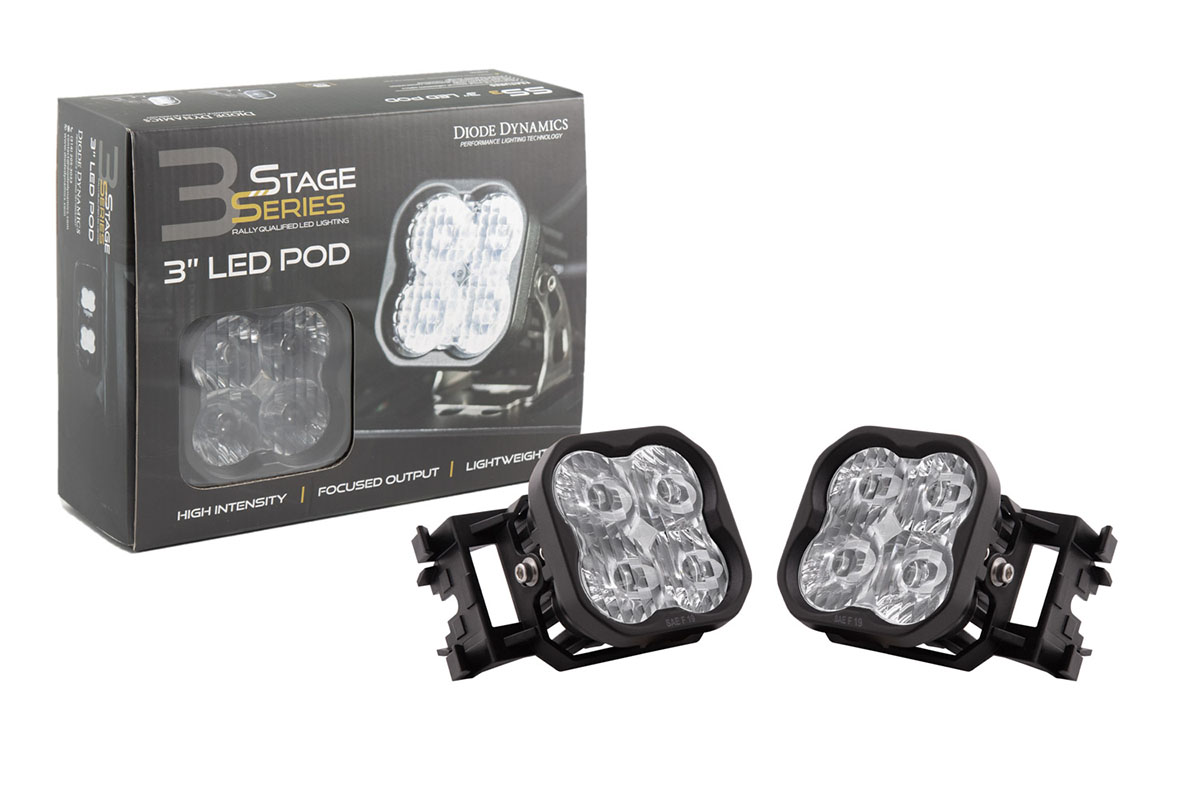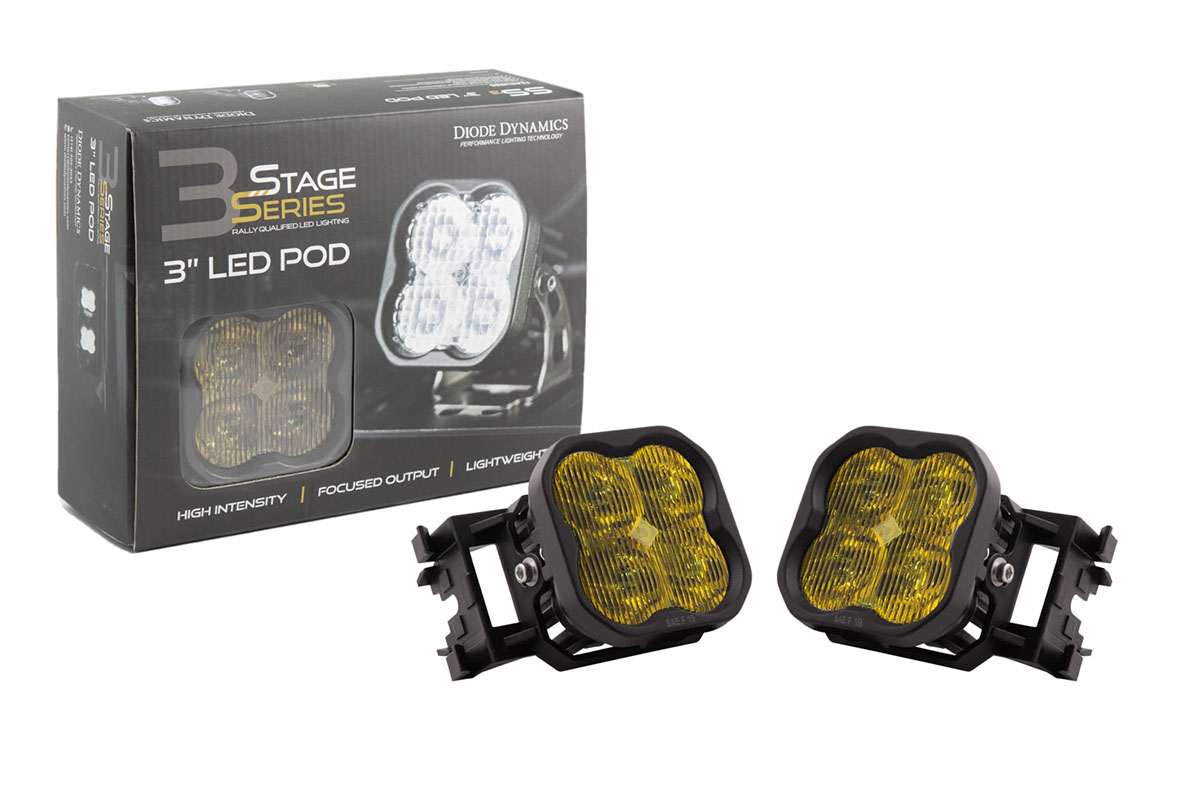 Related Images: