The Toyota Tundra is a pickup truck manufactured in the United States by the Japanese manufacturer Toyota since May 1999. The Tundra was then nominated for the North American Truck of the Year award and was Motor Trend magazine's Truck of the Year in 2000 and again in 2008. Following many years of success for Toyota, on June 18, 2021 – they revealed the first official photo of the third-generation Tundra.
The third-generation Toyota Tundra offered two powertrain options; a 3.4L twin-turbocharged V6 engine producing 348-389 hp and 405-479 lb-ft of torque, or a hybridized version of the twin-turbocharged V6 with a built-in electric motor housed within the transmission, producing a total of 437 hp and 538 lb-ft of torque. Both powertrain options came with a 10-speed automatic transmission. Now, all this power from a stock truck is excellent, but here at Vivid Racing – we like to take it one step further. So we decided to install our
VR Tuning Box
.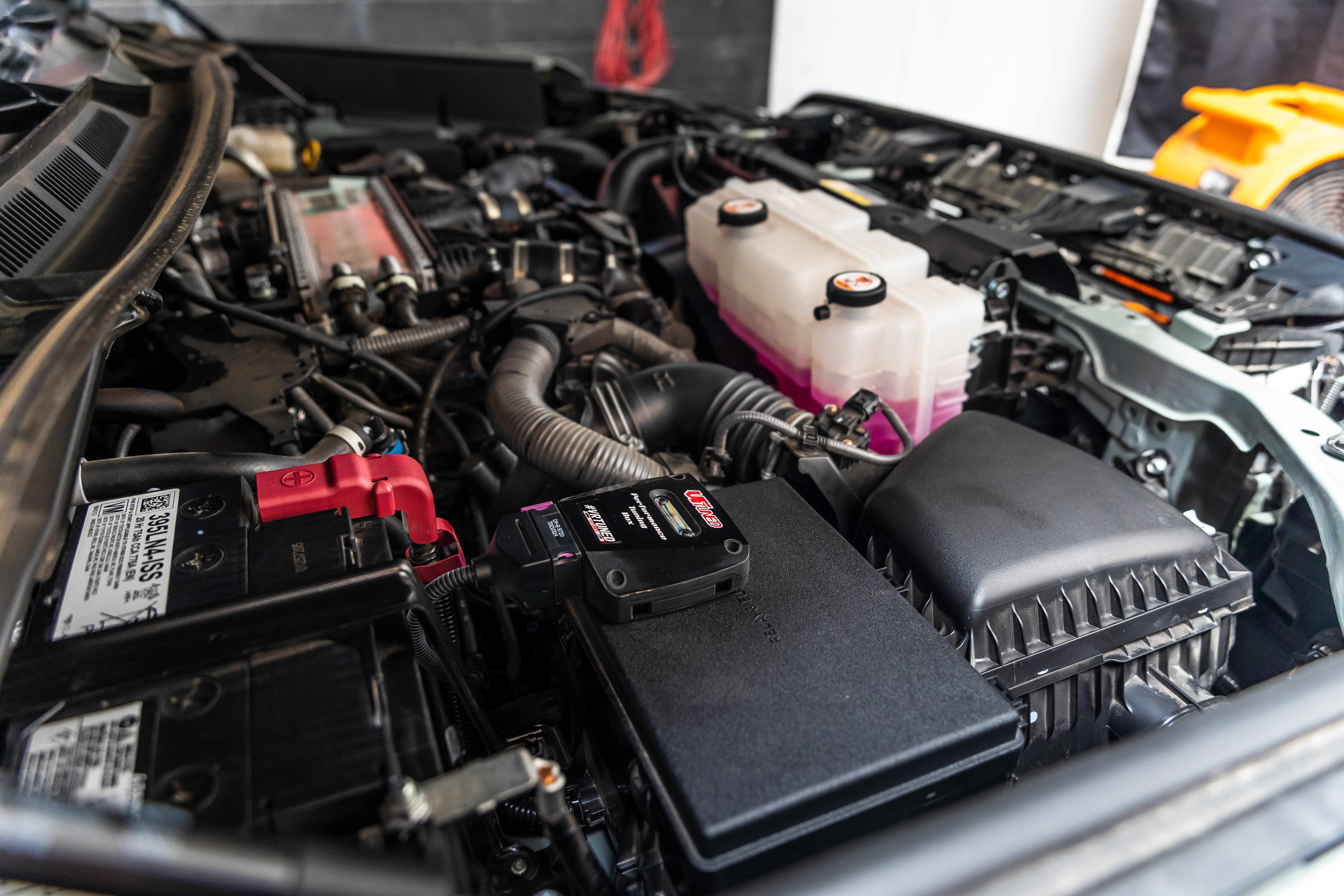 The Toyota Tundra 3.5L V2 Tuning Box is the best modification you can do to increase overall engine performance. The
Tuning Box kit
is a plug-and-play solution to boost your vehicle's performance like an ECU flash, but without affecting your warranty. The VR Tuned ECU Tuning Box Kit gives your 3.5L twin-turbo Tundra an additional 60 hp and 75 lb-ft of torque to the wheels! This is a significant power gain when considering the upgrades folks would do to gain horsepower in the second-gen Tundra. Yes, you may see massive gains when bolting on a
Magnuson Supercharger
with the second-gen, but keep in mind that this VR Tuned V2 Tuning Box is nearly a tenth of the price with a user interface that is unmatched. The ability to return to a stock interface by just making some adjustments in the provided smartphone app. With this tune accompanied by some other modifications like
aFe Charge Pipes
and
exhaust
, we could see some beautiful improvements to this all-new Tundra.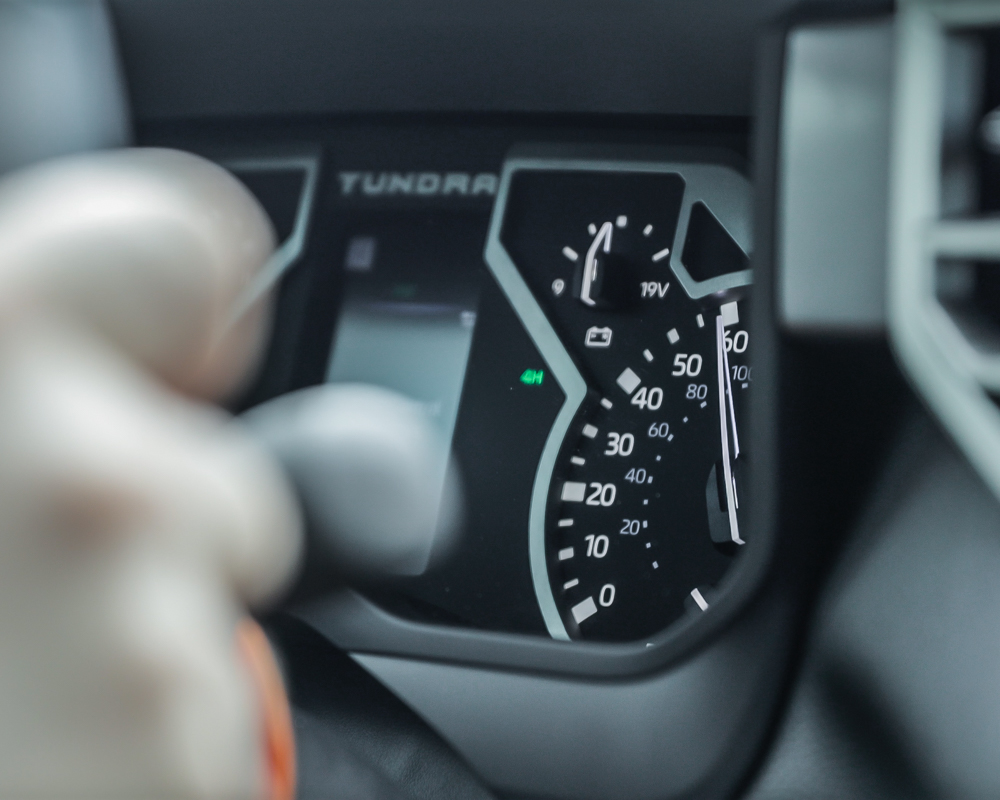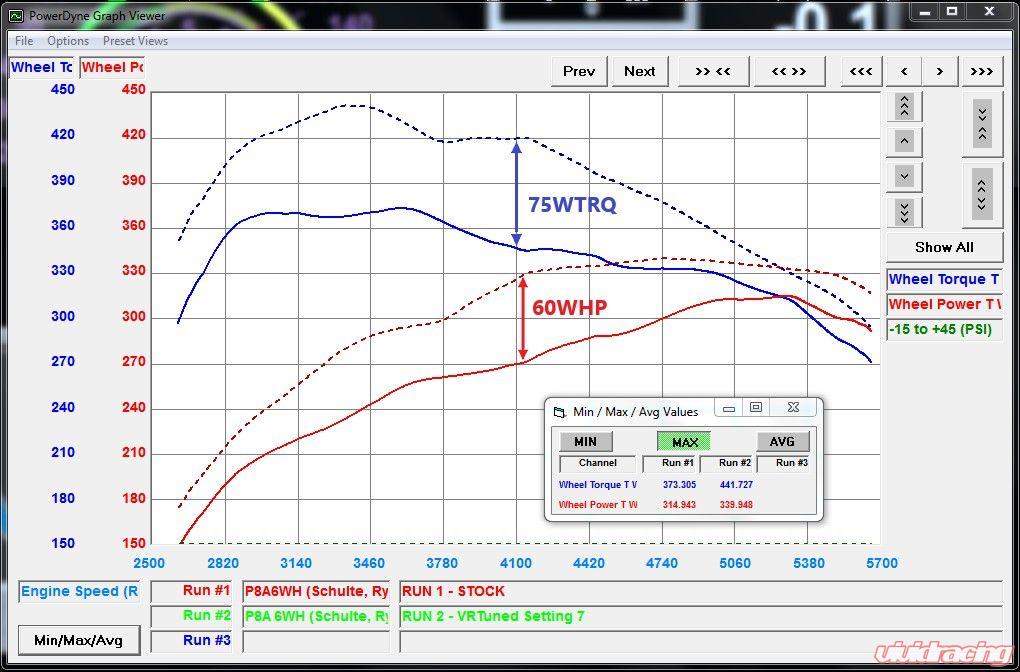 This extra power looked great on the dyno sheet, but we were curious to see how it performed in the real world. So we hooked up our draggy and gave it a few runs, and our results were truly astonishing. The stock 0-60 came in at a respectable 7.44 seconds. Keep in mind that during the testing, we were on 37″ tires, and it was over 100°F in beautiful Arizona. But that didn't stop our VR Tuning Box from giving us a show. With our Tuning Box turned up to its max setting of '7' – we locked in a 0-60 of 6.55 seconds; WITH 37″ TIRES! We will take this any day of the week.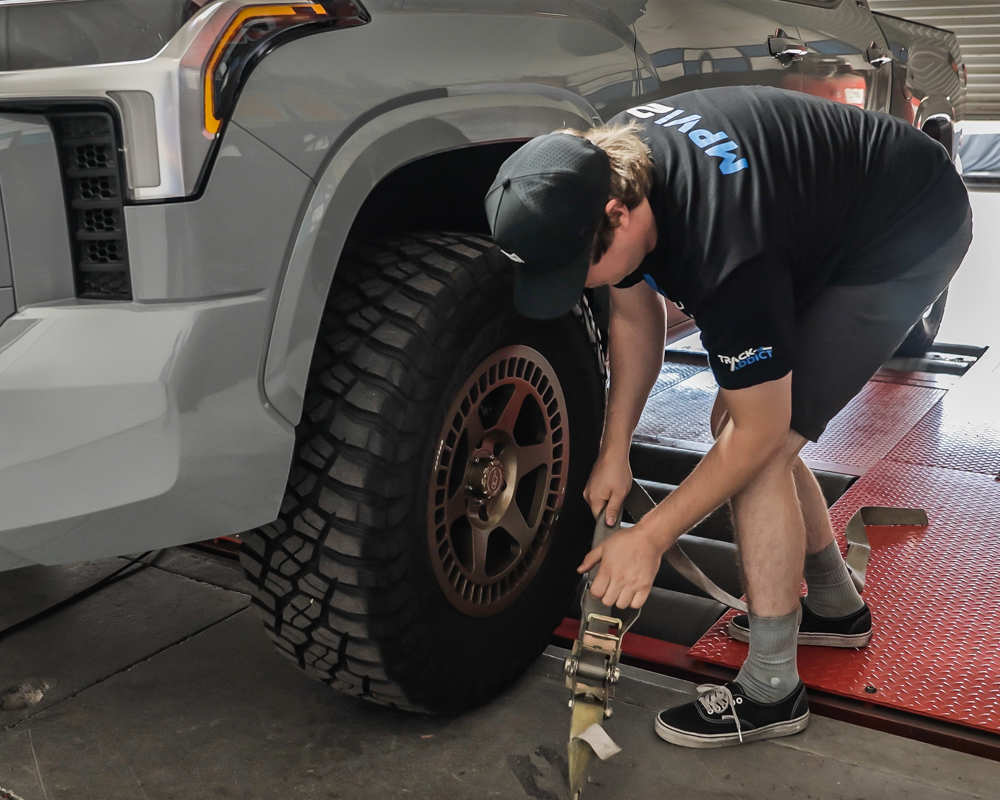 The VR Tuned ECU Tuning Box also has some additional features, such as an optional Bluetooth controlled app supported on iOS & Android – giving you the ability to change between 7 different performance maps with a touch of a button. Enough chit-chatting, for any third-gen Tundra owner looking to increase their power and performance without voiding their warranty – look no further, for VR Tuned is your solution.
Additional information and features –
Horsepower Ratings:
+60whp (73bhp)
+75wtrq (91ft-lbs )
0-60mph Testing:
Stock – 7.44 seconds
Tuned – 6.55 Seconds
Testing completed with 37″ tires
Features:
Optional Bluetooth control supported on iOS & Android:

Change between 7 performance maps via Bluetooth app control
Enable or disable Tuning Box function ( ON or OFF )
Apply and adjust a warm-up timer allowing the vehicle to come to running temperature before performance settings are active
Set 3 custom driving modes ( Race, Sport & Eco ) to each setting you desire for quick selection

Made in Germany
Plug and Play for easy install and removal
No detection by dealer when removed
Up to 7 different maps for easy programming
Includes bypass plug to run as stock
Does not lock to vehicle or VIN
Harness has OEM style connectors, no splicing or cutting
Tuning Box features a weatherproof case
Digital Microprocessor Controlled
Proven power gains tested on 93oct/98ron.
Designed for forced induction vehicles only
Tuning box cannot eliminate CELs caused by modification or removal of emissions control devices such as catalytic converters.
Specifications:
Make: Toyota
Model: Tundra i-Force 3.5L Twin Turbo V6 389hp
Years: 2022-