ABT is the global market leader when it comes to improving the looks and performance of cars produced by Audi and Volkswagen. Since 1896, the German company has put its engineering skills to the test in various racing series (e.g. Formula E and German Touring Car Masters). The brand has also demonstrated an unwavering commitment to catering to the needs of automotive enthusiasts worldwide by offering European-quality aftermarket parts for streetcars. With that said, ABT Sportsline is pleased to announce that its popular High Performance HR22" wheels are now available in a stunning glossy black finish.
Size is an important factor when it comes to upgrading the wheels on a car. At the same time, the unsprung weight should be as low as possible, not just for racecar drivers. One elegant solution to this dilemma comes in the form of the High Performance wheel from ABT Sportsline. The High Performance HR wheel from ABT boasts less weight for more precision on tarmac. It features a sporty design with extreme stability in spite of thinner sidewalls – all thanks to flow-forming technology. Flow forming is an advanced production technology that reduces volume in the rim well by as much as 50 percent for optimal performance on the road.
With that said, ABT is now adding a new finish to the flow-forming HR 22-inch design. In addition to the Dark Smoke finish, the 10-spoke rim is available in Gloss Black measuring 10.0 x 22", with a 20 offset, and 5/112 bolt pattern. The HR glossy black rim is available for a wide range of Audi models: A7 / S7 / RS 7 (C8), A8 / S8 (D4), Q5 / SQ5 (MY 2018-2020 with ABT widebody aero package), Q7 (from MY 2017), SQ7 (from MY 2020), Q8 (from MY 2019), SQ8 / RS Q8 (from MY 2020) and RS 6 (from MY 2021).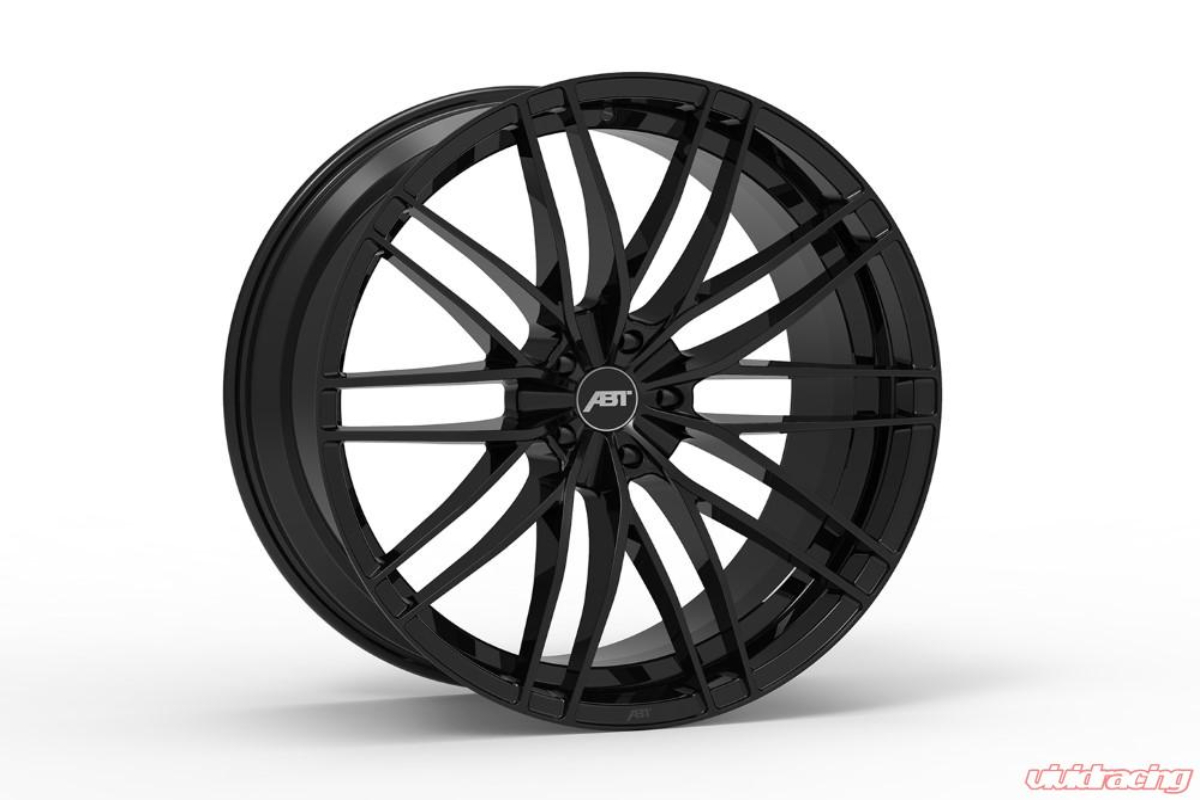 Features:
Elegant, sporty looks thanks to a perfect finish
Optimal handling thanks to perfectly balanced weight
Track widening, in special cases, using ABT spacers
Ultra-strong light metal alloys
Great corrosion protection
Excellent rotational characteristics
Strict quality controls that exceed legal requirements
Specifications:
Finish: Glossy Black
Size: 22×10
Bolt Pattern: 5×112
Offset: 20mm
Center Bore: 66.5mm
Cone: 60 Degrees
Fitment:
2018-2020 Audi C8 A7 | S7 | RS 7 C8 (w/ ABT Widebody Aero Package)
2018-2020 Audi D4 A8 | S8 (w/ ABT Widebody Aero Package)
2018-2020 Audi Q5 | SQ5 (w/ ABT Widebody Aero Package)
2017+ Audi Q7
2020+ Audi SQ7
2019+ Audi Q8
2020+ Audi SQ8 | RS Q8
2021 Audi RS 6
If you have any questions about ABT Sportsline or its products, please contact us. You can reach us by phone at 1-480-966-3040 or via email at sales@vividracing.com.