The 2021 Audi RS Q8 is a head-turner both in the looks and performance department; there's no doubt about it. As the fastest production SUV to lap the Nurburgring, not only is this SUV an everyday utility vehicle, but also a race-worthy powerhouse that gives you the best of both worlds. That being said, ABT Sportsline took it upon themselves to improve the devilishly handsome beast and elevate its appearance to a whole new level. With a number of different aerodynamic parts and 23-inch alloy wheels, your RS Q8 will not only turn heads but also stop traffic dead in its tracks.
As the global market leader when it comes to enhancing VW and Audi cars, ABT has been trusted among enthusiasts and racers since 1896. The German company uses its extensive engineering skills in various racing series, like Formula E, and to cater to the needs of petrolheads worldwide by providing European-quality aftermarket parts for street cars. So if you have been looking to add a little oomph to your Audi, look no further than the company world-renowned for doing just that.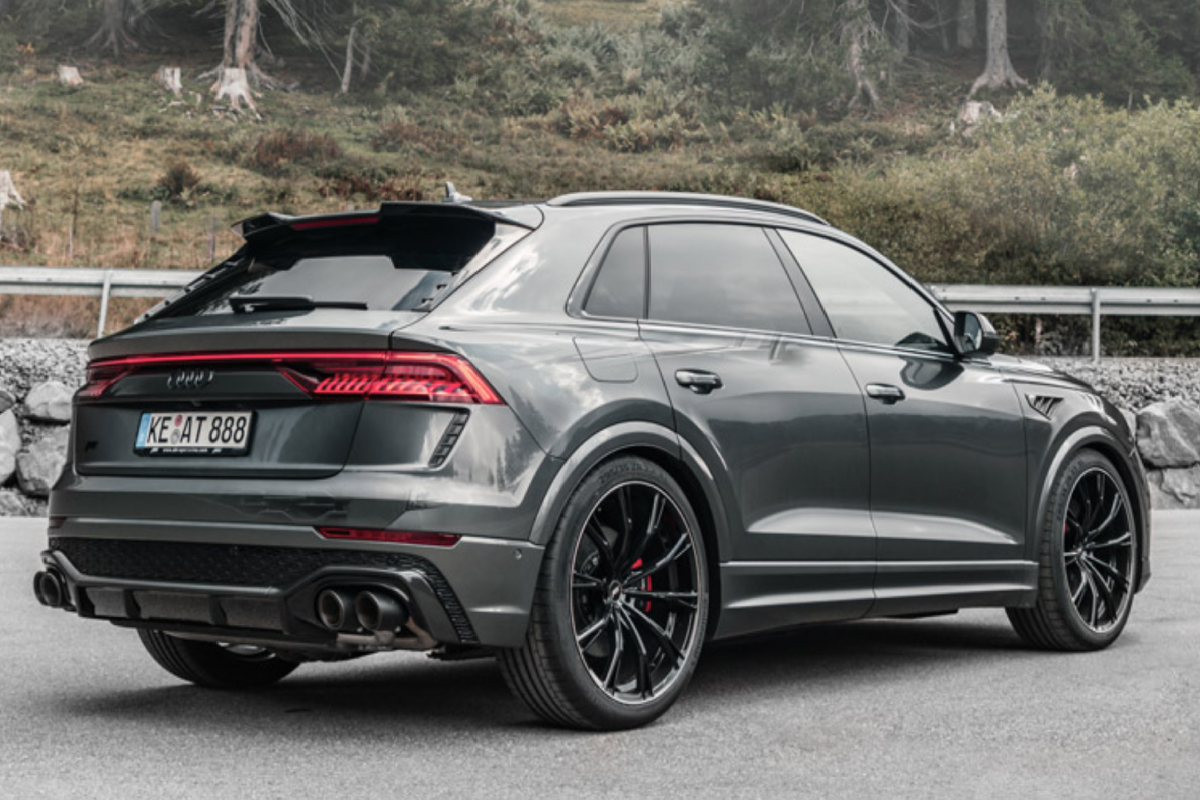 Attractive alloy wheels are essential in creating, and transforming, a vehicle's aesthetic. The 23-inch ABT High-Performance GR wheels in glossy black look absolutely beautiful, even on the massive SUV. All ABT high-performance wheels feature one-piece manufacturing and are up to 40 percent lighter than conventional cast wheels. Modern flow-forming technology is used for creating the High-Performance GR wheel to achieve the ultimate in light weight, durability, and longevity.
Parts of the cast rim base are rolled out and compressed as part of an additional production stage, thus reducing the rim bed volume by up to 50 percent. This facilitates thinner wall thicknesses and results in a slimmer design with extreme stability. What's more, this wheel boasts less unsprung masses with noticeably more precision on the track.
Purchase the ABT High-Performance GR Wheel in Glossy Black Here.
Purchase the ABT High-Performance GR Wheel in Matte Black Here.
In addition to a new pair of shoes for your 2021 Audi RS Q8, ABT Sportsline also released some aerodynamic parts and accessories to enhance the SUV's look with an added sporty touch. For example, you can opt for a front lip, roof spoiler, fender inserts, and mirror caps all crafted from carbon fiber to emphasize the dynamic design of the RS Q8.
Get Them Here:
If you have any questions about ABT Sportsline or its products, please contact us. You can reach us by phone at 1-480-966-3040 or via email at sales@vividracing.com.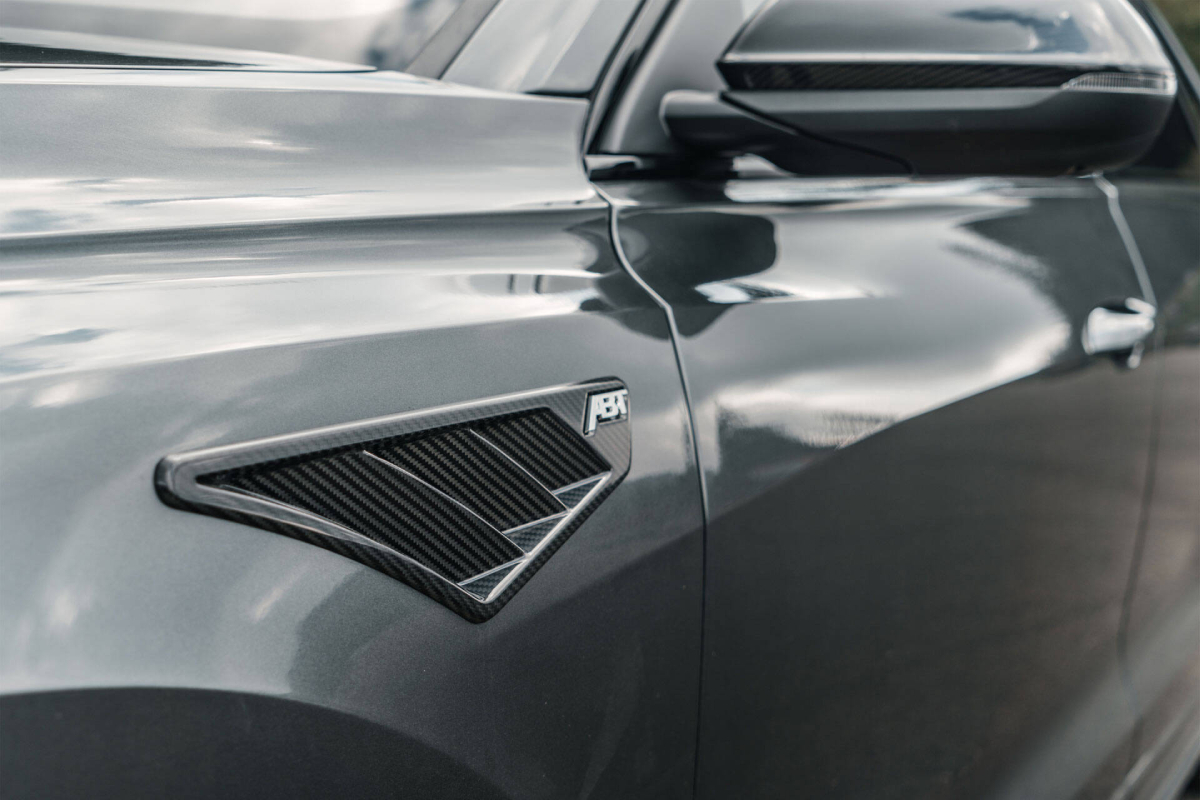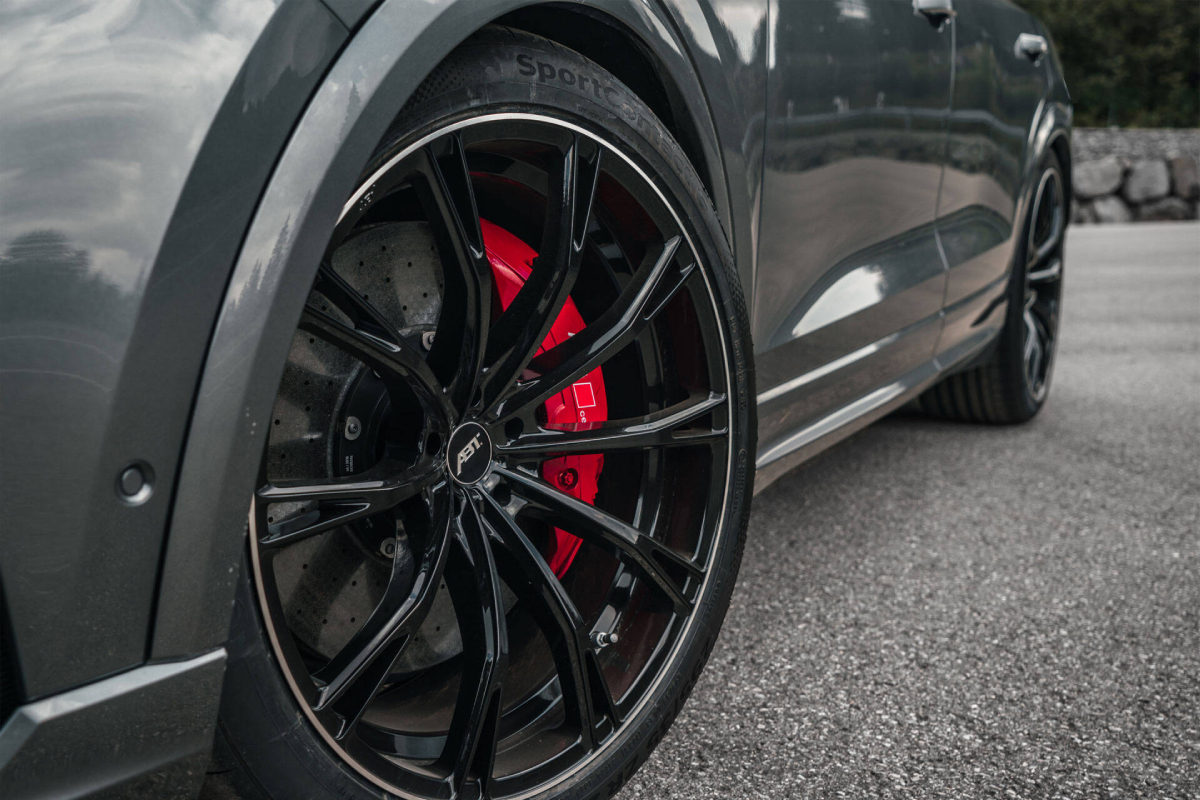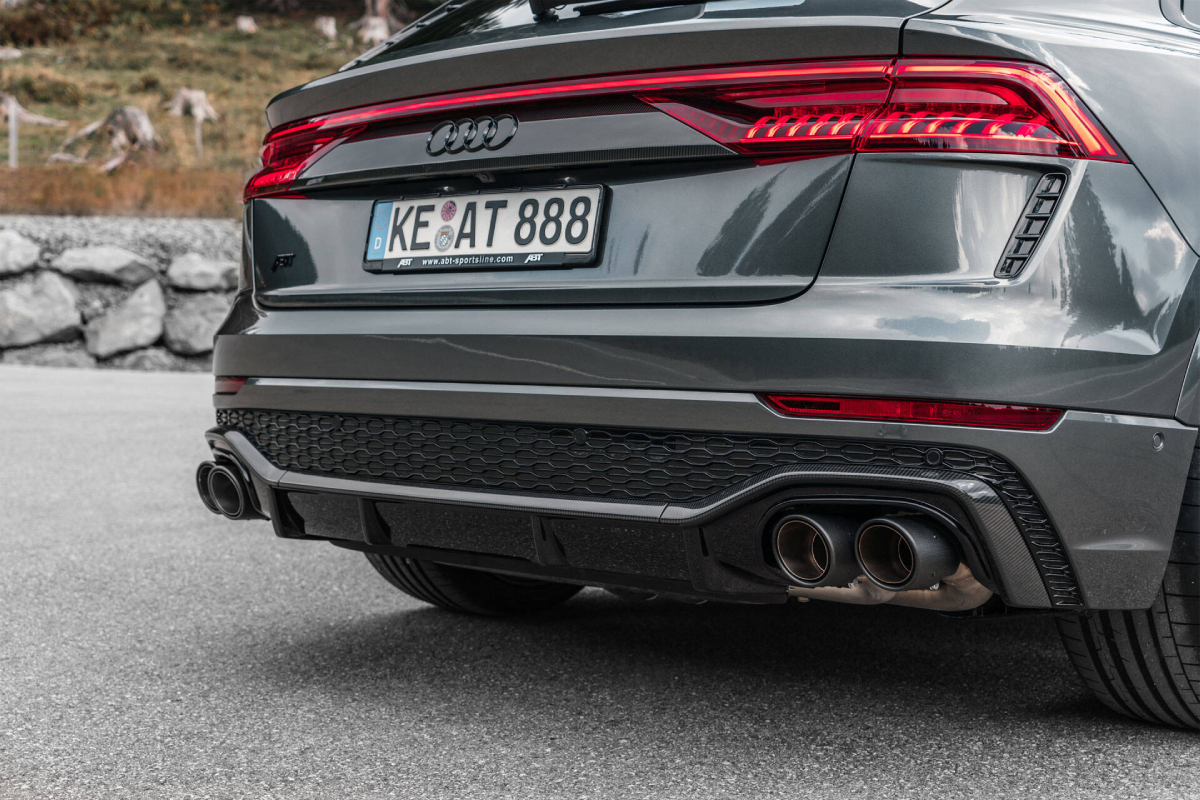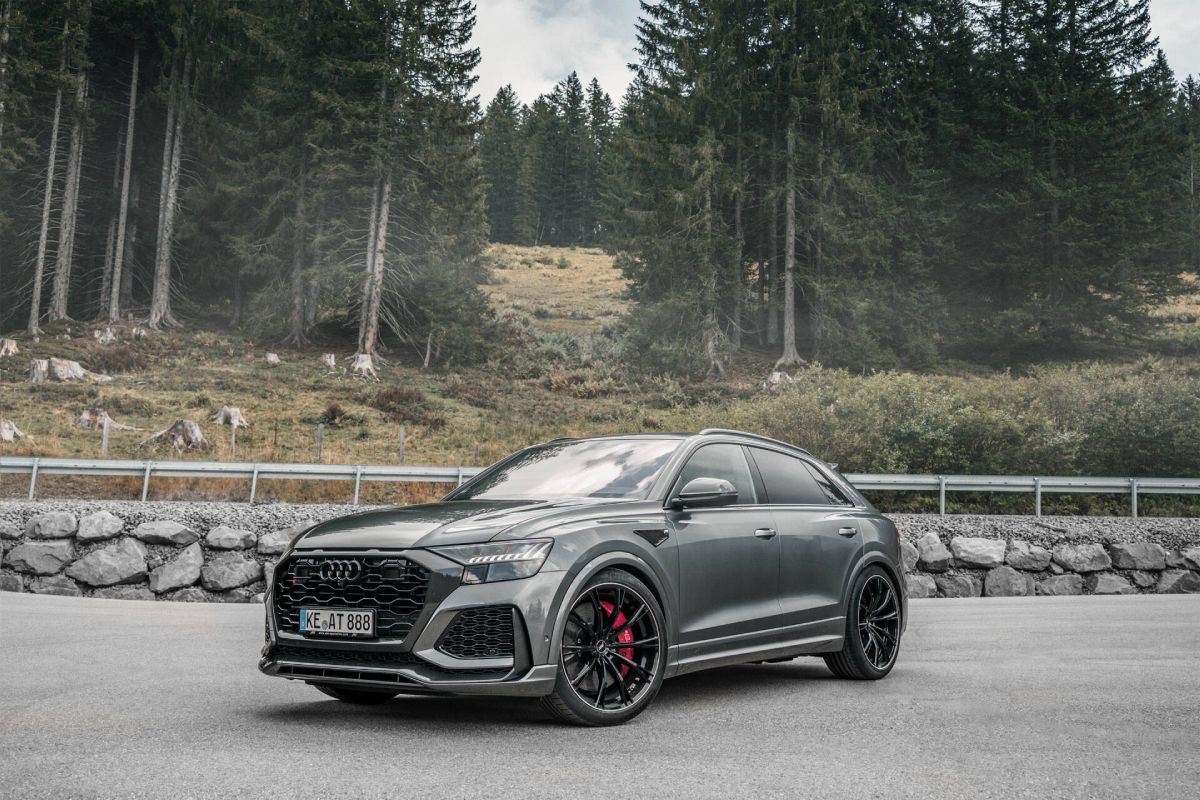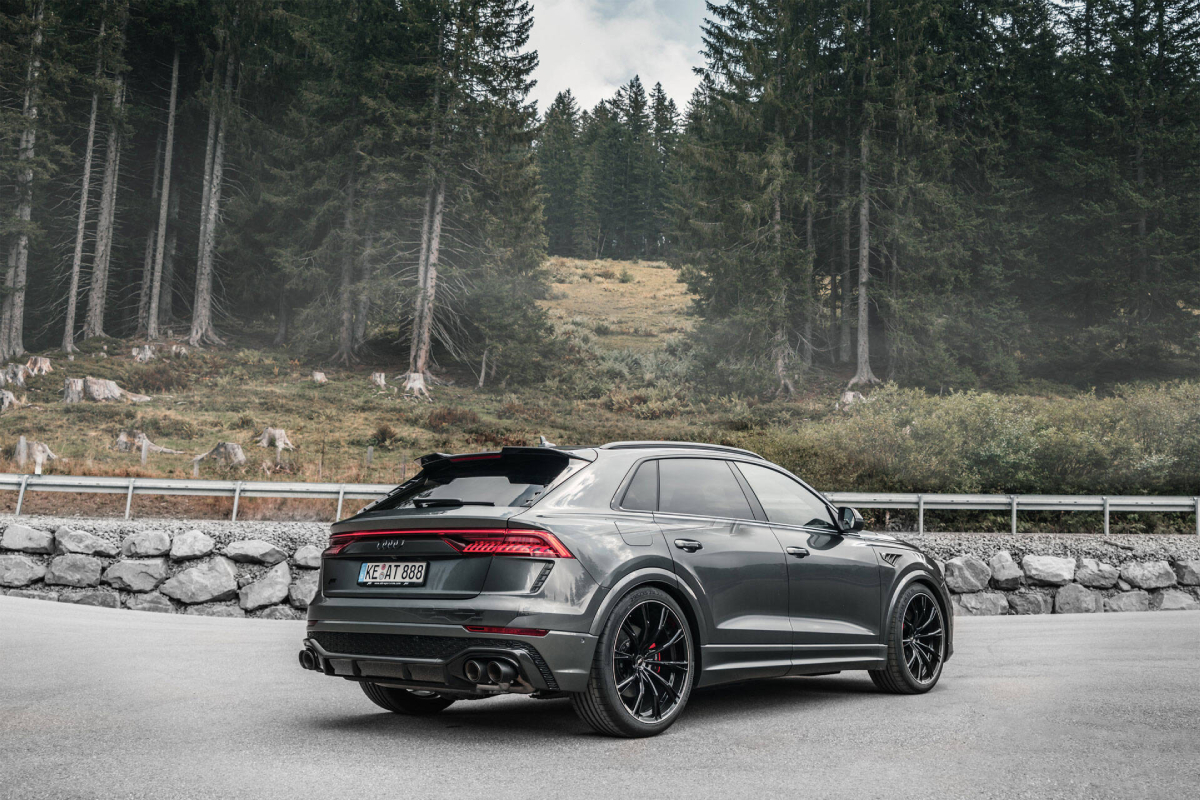 Related Images: