aFe Power (formally known as advanced FLOW engineering) is a premier designer and manufacturer of performance upgrade systems and components for a wide range of vehicles. The well-regarded brand specializes in the truck performance aftermarket with an impressive line-up of products for these applications. With that said, aFe Power has just announced the release of its Gemini XV 3-inch 304 Stainless Steel Cat-Back Exhaust System for the 2021 Ford F-150.
The Gemini XV cat-back exhaust system for the F-150 is constructed of 3-inch mandrel-bent 304 stainless steel tubing for maximum strength and durability. Finishing off the system are dual 4-1/2-inch diameter 304 stainless steel clamp-on exhaust tips. The tips feature an aFe POWER logo plate riveted on them for added styling. Choose between black or polished tips for a customized appearance. This exhaust works with the 2.7L V6 (tt), 3.5L V6 (tt), and 5.0L V8 engine variants.
The Gemini XV exhaust features an electronically controlled exhaust cutout valve so drivers can quickly switch between quiet and aggressive exhaust tones with just one button. Go from mild to wild on demand! This cat-back system is 100 percent MIG welded for race-proven strength and durability. It was manufactured using state-of-the-art computer-aided design technology for a custom, high-tolerance factory fitment. What's more, this exhaust is a direct bolt-on system that uses factory-style flanges and hangers so no cutting or modifications are needed for installation. This kit includes key fob remotes, control module, valve motor, and all the necessary wiring so you don't have to fumble with or interfere with any of your truck's electronics.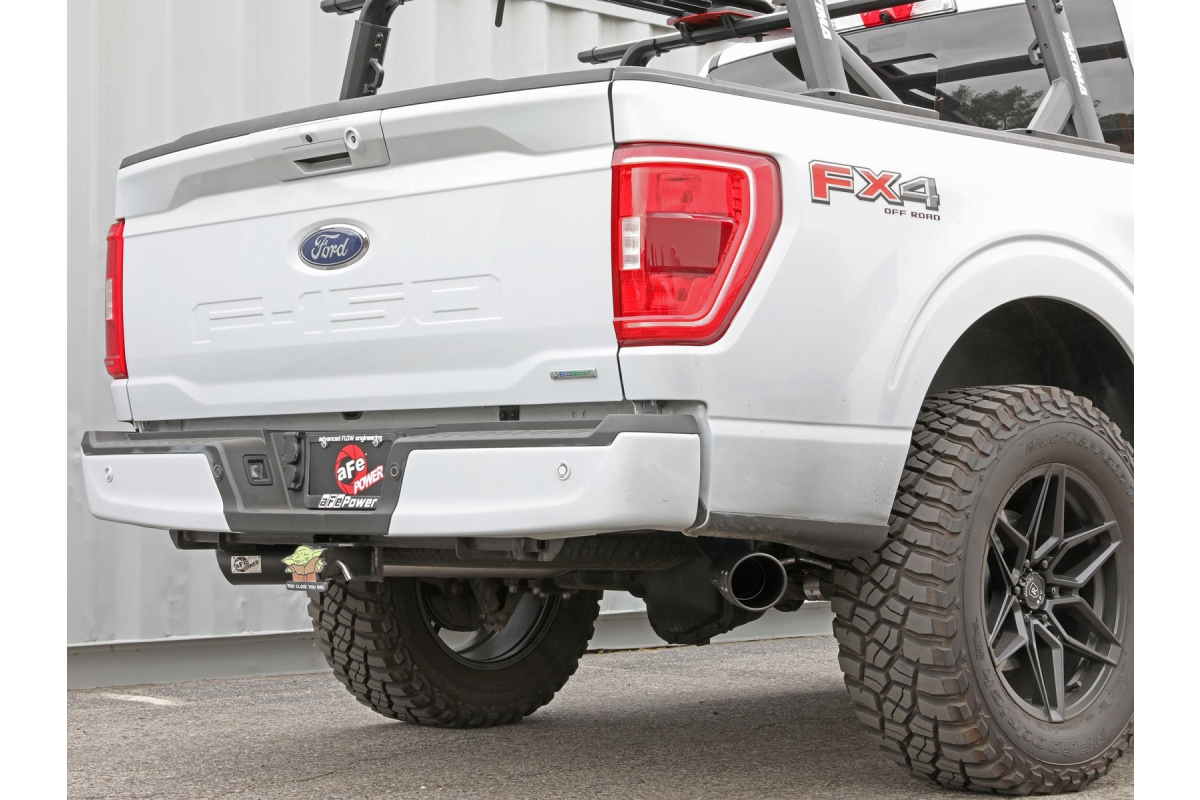 Features:
Up to +10 HP and +11 Lbs. x Ft. TQ.
Made from 3 in. Mandrel-Bent 304 Stainless Steel Tubing
Dual 4-1/2 in. Diameter Black 304 Stainless Steel Clamp-On Exhaust Tips
Utilizes Factory Style Flange and Hangers for a Secure Fit
Includes Electronically Controlled Valve Before the Exhaust Muffler
Quickly Switch Between Muffled to Wide Open with the Push of a Button
100% MIG-Welded for Strength and Durability
All Necessary Hardware Included for a Hassle-Free Installation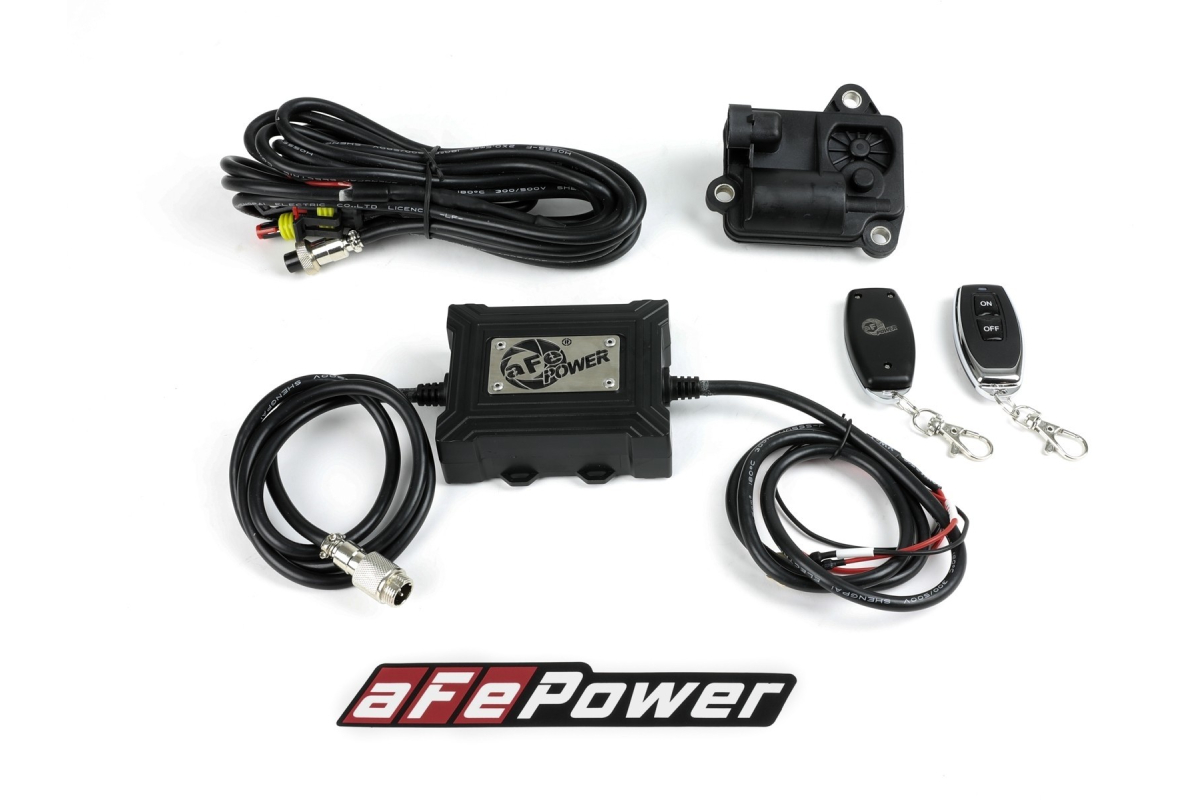 Fitment: 2021 Ford F-150 [V6-2.7 | 3.5L (tt) | V8-5.0L]
Fitment Note:
Crew Cab / Short Bed – 145 in. Wheelbase
Crew Cab/ Long Bed – 156.8 in. Wheelbase
Extended Cab / Short Bed – 145 in. Wheelbase
Extended Cab / Long Bed – 163.7 in. Wheelbase
Emissions Disclaimer:
This product does not require a CARB EO#.
Gemini XV 3-Inch 304 Stainless Steel Cat-Back Exhaust System
If you have any questions about aFe Power, please do not hesitate to contact us. You can reach us by phone at 1-480-966-3040 or via email at sales@vividracing.com.