Agency Power has been manufacturing a wide range of aesthetic and functional parts for various makes and models since 2003. For the past five years, though, the company has expanded its lineup to include high-quality UTV products to enhance your ride's suspension, comfort levels, and overall performance. With that being said, Agency Power is pleased to announce its new UTV wheel spacers to take your machine to the ultimate level. Not only will this product give your vehicle a more aggressive stance, but deliver unparalleled handling and eliminate pesky wheel balancing issues.
If you are the owner of a UTV, you understand that your ride could always use a bit of improvement when it comes to stability, handling, and reducing body roll. The chance of rolling over is something that many UTV owners fear and it truly is the bane of their existence, especially because of the vehicle's soft suspension and narrow track width. Track width plays a crucial part in suspension dynamics and can make your UTV more likely to roll over if you are accelerating through corners too quickly. Instead of having this constant worry in your mind, treat your ride to these new wheel spacers from Agency Power.
Agency Power has strategically developed these wheel spacers to give your UTV a better overall ride. Not only will a set increase the track width of your machine and deliver exceptional handling results, but it will also minimize the chances of your UTV rolling over. In other words, you will experience improved agility, stability, and grip for a better ride with more peace of mind. On top of all that, Agency Power's wheel spacers will give you the freedom to attain the specific stance you want or wheel offset if needed.
The Agency Power wheel spacers feature an aluminum construction that saves a significant amount of weight when compared to steel variants – all without sacrificing any of the durability. Furthermore, steel lug studs are pressed into the spacer to deliver reliable lug nut engagement without the chances of the lug nut seizing on them. You can rest assured that these spacers will fit precisely against the hub of your UTV without any wheel balancing problems arising. That's all thanks to the CNC machining and testing the spacers have undergone to achieve their high quality and reliability.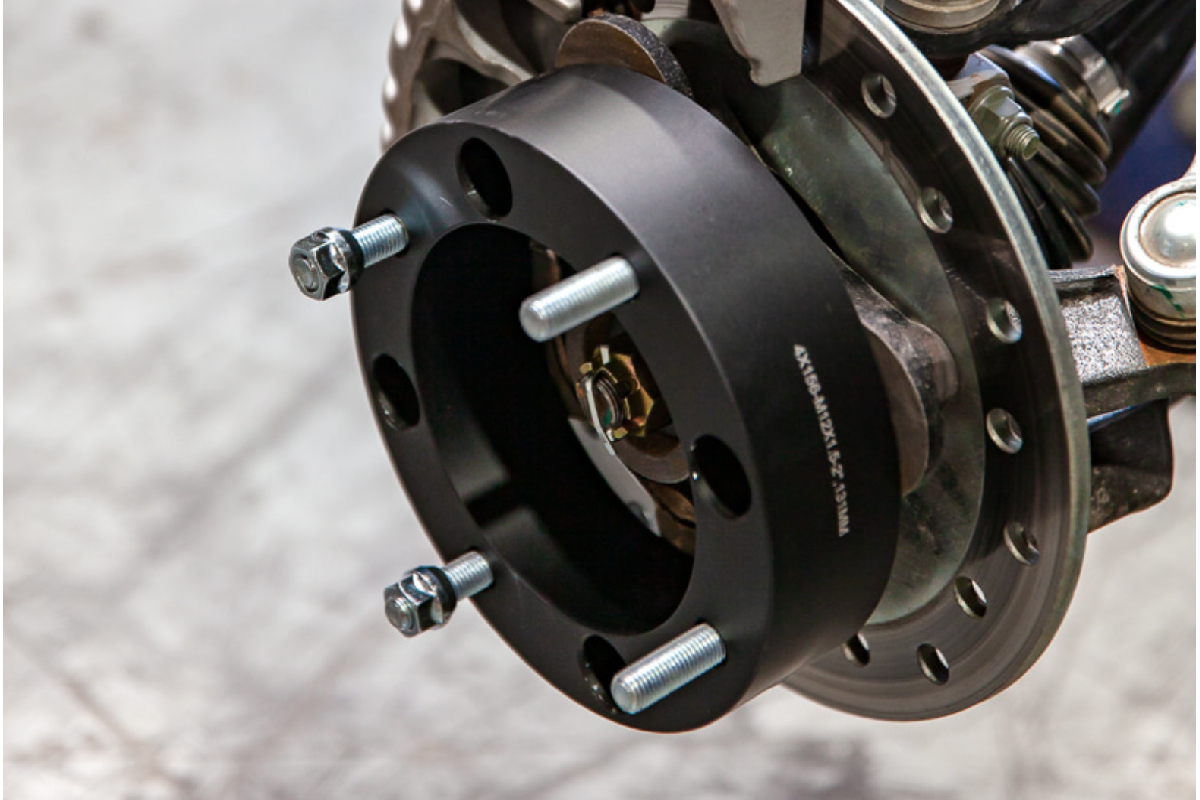 Features:
Improves overall handling of your machine

Increases the track width

Provides more aggressive offset and stance

Durable and light-weight aluminum construction

Steel lug studs prevent seizing of lug nuts

Hub-centric design eliminates wheel balancing issues

CNC machined for precision fitment
Fitment:
Polaris RZR 1000 (all)
Polaris RZR 900 / S / XC 2015+
Polaris RZR XP Turbo
Polaris Ranger 900 (all)
Polaris Ranger 1000 (all)
Polaris General 1000 (all)
Kawasaki Mule Pro (all)
Fitment:
Can-Am Commander / Max
Can-Am Maverick / Max (NOT X3)
Can-Am Defender / Max
Kawasaki Mule 500/520/550/600
Kawasaki Mule 2010/2020/2030
If you have any questions, please do not hesitate to contact us. You can reach us by phone at 1-480-966-3040 or via email at sales@vividracing.com.
Related Images: