After its release in 2015, the newest generation Ford Mustang caught the attention of enthusiasts across the world. The sleek body lines and new technology brought to all trim levels like independent rear suspension which hasn't been featured on a mustang since the 2000's SVT Cobra. With these new improvements and facelift, the streets began to be flooded with the new generation.
Upon the release of the new chassis, the GT500 followed shortly after with a highly aggressive styling matched with improved drivetrain performance. Many owners who bought the GT model quickly turned their sights to the GT500 as it is the holy grail of the Mustang chassis. Seeing the price tag is what deters many from making the purchase.
Anderson Composites gives owners the option to upgrade the styling of their front bumper to depict its aggressive sibling. With defined curves, optional carbon fiber accents, and wider fender options the aesthetics are improved and given a menacing look to the Ecoboost and GT models. Along with the two front bumper options are fenders to accompany the larger width bumper.
Being as the bumper is an inch and a half wider and two and a half inches taller than the factory, AC-FF18FDMU-ST-GF fenders are required for proper fitment. To ensure a seamless and smooth fitment it is recommended for a professional to install the body components as most body shops might not have experience working with fiberglass or carbon fiber. The all-new Anderson Composites GT500 style body parts are the goto option for those wanting something with unique styling.
Features:
Front bumper has optional carbon fiber or fiberglass accents
Bumpers are 1.5″ wider and 2.5″ taller than the factory
Does NOT fit with factory fenders, will require – AC-FF18FDMU-ST-GF
Bumpers are ready to paint
Might require some modification to fit properly
Professional installation recommended from body shop experienced with fiberglass and carbon fiber components to ensure 100% proper fitment
Must pre-fit the bumper to the vehicle before painting to ensure proper fit
Additional pre-paint materials may be required to achieve the desired finish
Requires normal pre-paint prep; including sanding and primer. Occasional surface blemishes may be present as a result of the manufacturing process. These blemishes are removed during the normal sanding and preparation process required when painting any vehicle body component
Type-ST Fiberglass Front Bumper w/ Carbon Front Lip – AC-FB18FDMU-ST-PC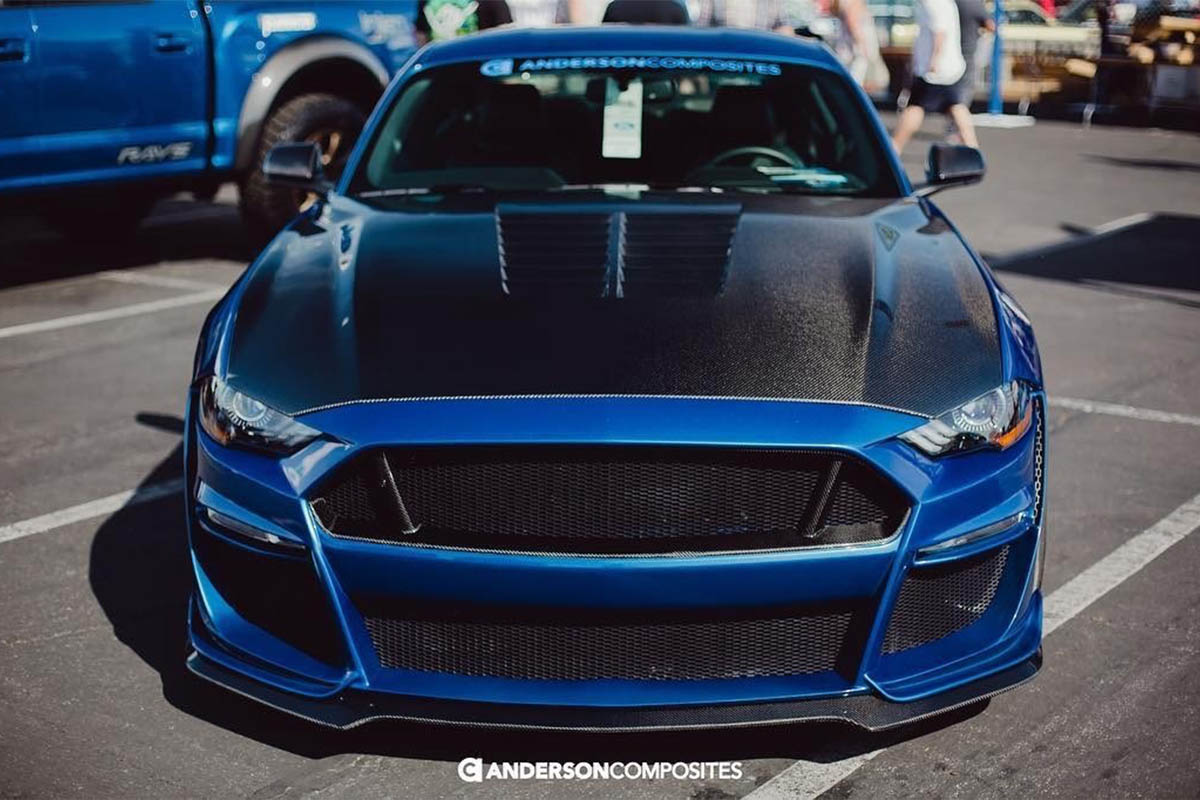 Type-ST Fiberglass Front Bumper w/ Fiberglass Front Lip – AC-FB18FDMU-ST-GF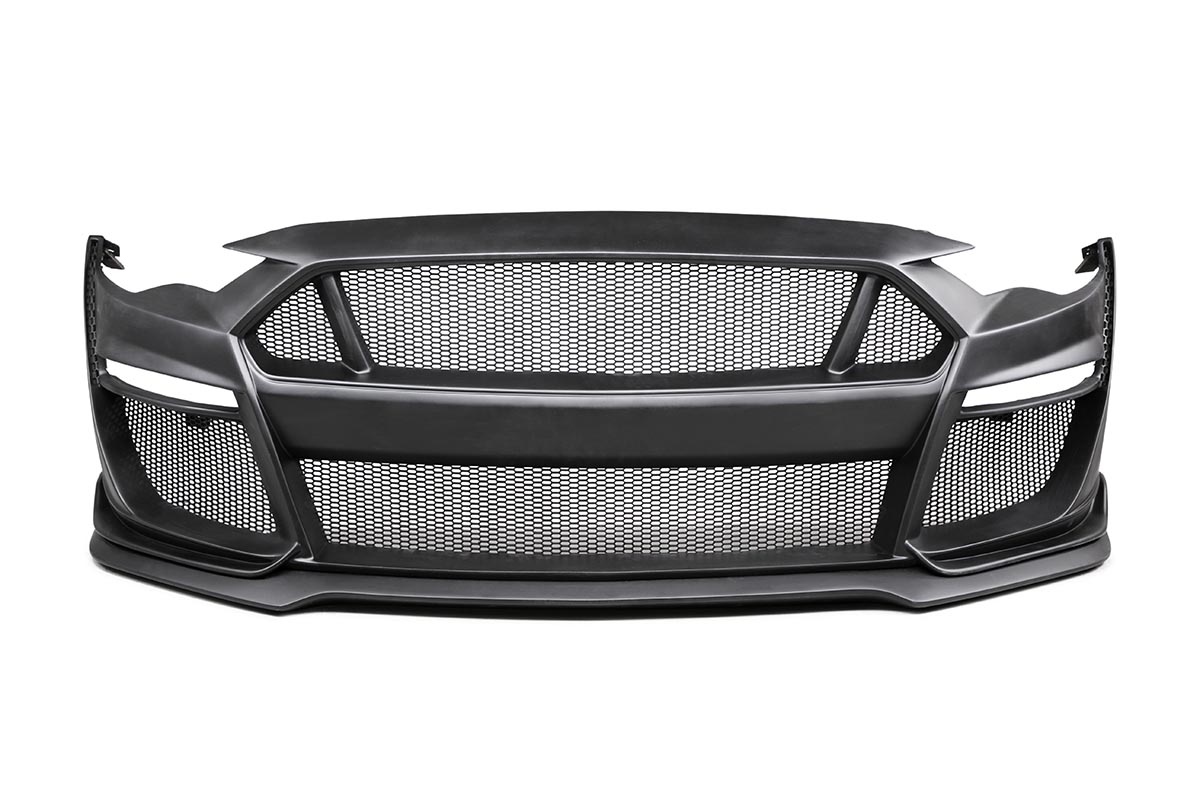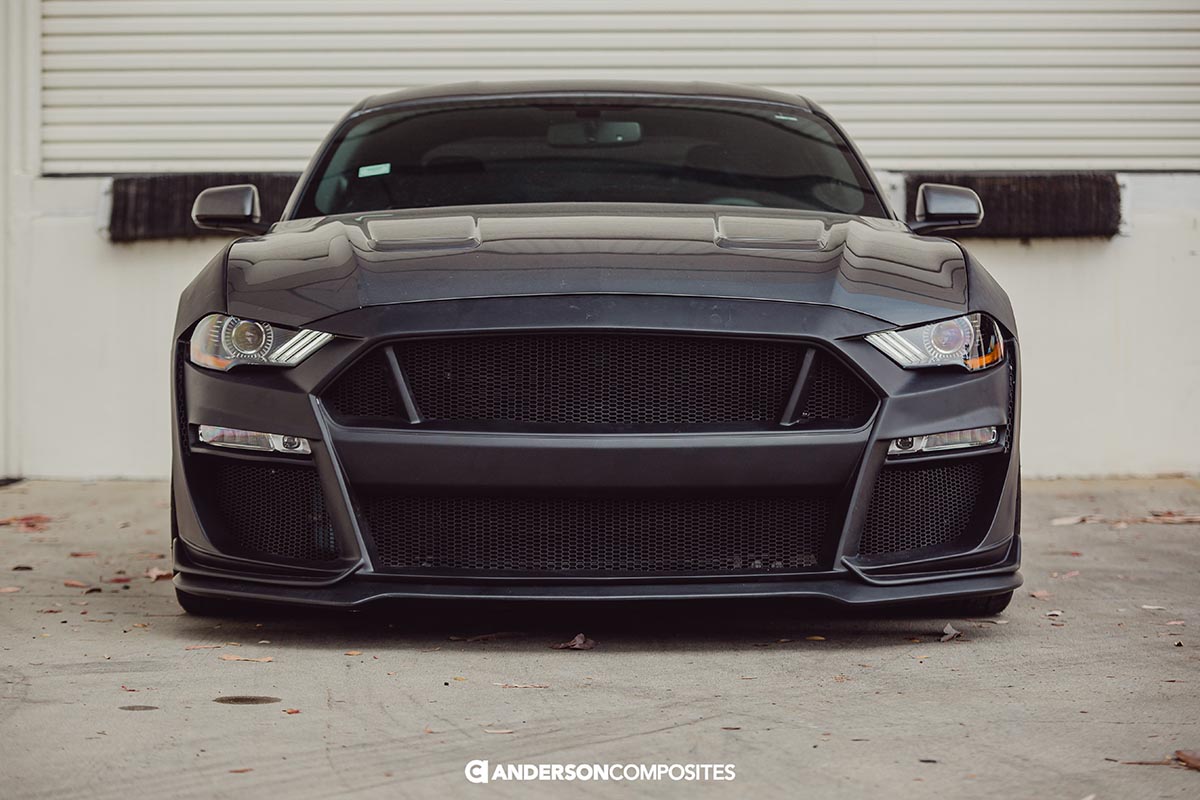 Type-ST Fiberglass Front Fenders (Pair) – AC-FF18FDMU-ST-GF