The world of UTV tuning has grown substantially within the past few years with manufacturers offering turbochargers. Being that these engines carry the same characteristics as modern turbocharged vehicles, increasing power output is incredibly easy. Owners can bump up the horsepower by raising the boost pressure from the turbo. As with any engine, there comes a point where the fuel system can't maintain safe air-to-fuel ratios due to excessive air.
Injector Dynamics combats the fueling issue by delivering multiple series of injectors for many UTV platforms. By introducing more air to the engine, additional fuel is necessary to increase the power output further. Releasing a variation of different injectors for UTV's allows owners to build their fuel system with the proper injector sizing to maximize efficiency and performance.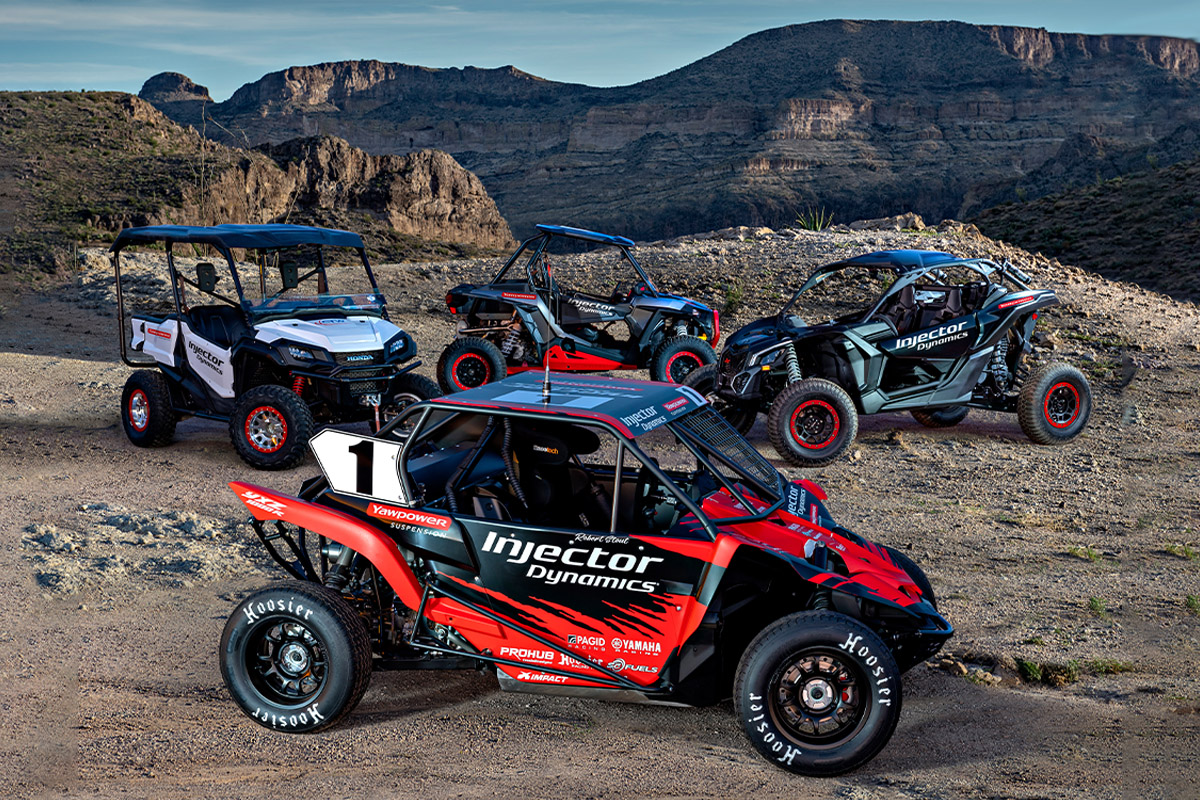 The success of Injector Dynamics came from partnering with Bosch Motorsport. This merger led to the release of products like the ID1300 which became the industry standard for high-performance fuel injectors. Refinements and new developments were achieved thanks to the modern technology used to test each product for maximum performance and efficiency. Over the years, Injector Dynamics has expanded its horizons to cater to different motorsports within the community.
Various series of injectors have been released for different magnitudes of builds. For owners looking for moderate boost pressure increase and bolt-on performance upgrades, the ID1050-XDS is the perfect injector for you. Other options available include; ID1300-XDS, ID1700-XDS, and ID2600-XDS.
If you have any questions about Injector Dynamics or its products, please do not hesitate to contact us. You can reach us by phone at 1-480-966-3040 or via email at sales@vividracing.com.