Bang Gears in Style with the new Agency Power Paddle Shifter Extensions
Add some functional styling to your Lexus vehicle with these new paddle shifter extensions from Agency Power. Simple installation with two set screws, allows you to get up an running quickly. These shifter paddles extend the factory shifters 1-2 inches and provide more surface area and easier access to the paddles while turning. Currently available in a matte black finish, these will coordinate with all interior color options. The official description is posted below, these have been a popular upgrade for many different makes and models.
To place an order or for questions regarding this product either give us a call at 1.480.966.3040 or We can also be reached by email at Sales@Vividracing.com.
For all Agency Power products we carry, click this link
Description:
Agency Power's Paddle Shifters are a must for every vehicle that has flappy paddles on the steering wheel!  Why, because stock is boring and you need to have better control of your shifts no matter where your hands are.  The manual transmission is slowly fading away and in its place are Formula1 inspired dual clutch gear boxes that shifter faster than you can think.  For most, you put it in Drive and just let the car handle the gear changes.  But for those that want to bang through the gears, the vehicles manual mode is where it is at.  Smacking the up or down paddles to change gears gives an exhilarating feeling.  But not every driver is going straight or has their hands on 9 and 3 o'clock.  For those that are handling the track and its vicious curves, you need to be able to grab a gear at all times.  The Agency Power Paddle Shifter Extensions allow this to become a reality.
Designed for easy installation as an add-on piece to your factory unit, the extensions usually add 1-2 inches on the top and bottom of the factory paddle shifter.  They attach with provided double sided tape or some utilize a small set screw for a secure fit.  Designed from billet aluminum or cast aluminum, each left and right paddle shifter is engineered to be ergonomically correct to enhance your driving experience.  Agency Power has not only created a functioning product, but has taken the individuality of the aftermarket world by providing our paddles in different colors.  The paddles are done in a unique Cerakote finish which is durable like powdercoat, but soft and will not fade like anodizing.  Each paddle features a laser engraved AP logo and a distinct + and – sign.
If you are looking to improve your Grip and Shift, then the Agency Power Paddle Shifter Extension are ready for your vehicle!
Fitment:
Lexus IS
Lexus NX
Lexus RC
Lexus RCF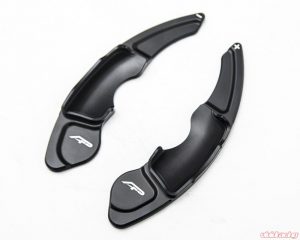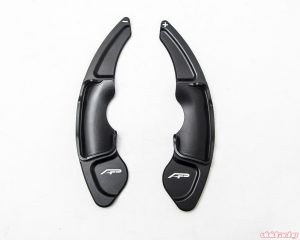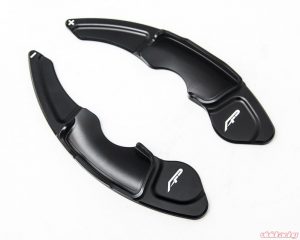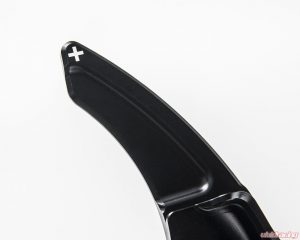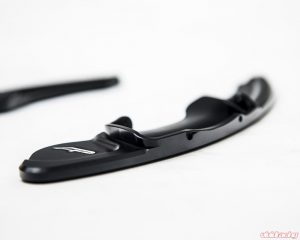 Related Images: