Enhance your engines cooling properties and look good while doing it!
In Arizona and the surrounding states in the southwest, we often endure climates that are much hotter than those in other parts of the country. With a strong UTV presence in this area, we are constantly trying to find ways to combat heat soak and rising engine temperatures. Placing an engine under a cover or plastic cladding does not allow for optimal air flow around important components. This makes the factory cooling fans, water pump, intercooler and radiators work at 100% to maintain the proper operating temperatures. By using a vented engine cover you are able to allow for more air to pass over the engine itself, creating an extra area for heat extraction. Agency Power has just released their new engine cover that not only helps in this aspect of cooling, it also looks pretty damn good. For any questions regarding this product, or to place an order, Give Jeremy a call a 1.480.966.3040 EXT 230 or simply email Jeremy@Vividracing.com. He is our resident UTV expert and will be able to help you regarding any questions you may have.
The Agency Power vented engine cover is a great addition to your Polaris RZR XP 1000 or XP Turbo. The purpose of the vented engine cover is to help alleviate heat soak to the high revving 2 cylinder engine. At full throttle, the engine temperature can exceed 200F. With the location of the exhaust manifold or turbo pipe, there is an abundance of hot air that is not helping the overall performance of the Polaris engine. The engine cover allows for heat to escape through its ventilated design. When driving at speed, air flow moving over the body gets sucked into the engine area which is than extracted out of the vented engine cover.
Of course the Agency Power cover is stylish too! The 1 piece aluminum part has been precision water jetted which features the AP logo. Each cover is formed to provide a perfect fit replacing the stock plastic engine cover. Hexagonal stainless steel mesh is then riveted in place for a rugged look. To keep the part functional and allow easy access to your engine for servicing, a quick release push button is built into the cover. This keeps the cover secure in place for normal use while not inconveniencing you with any fixed bolting or hardware to the body. The sturdy design allows you to retain functional use of your RZR bed. The engine covers are available in matte black frames with gloss red, gloss black, or raw aluminum mesh. Each cover is assembled here in Arizona, USA. They fit all 2014-2017 RZR XP and XP4 models.
Features:
Helps with Heat Ventilation
Reduces Potential of Heat Soak
Sturdy Aluminum Construction
Quick Release Button to Secure and Remove
Easy Installation
Added Styling
Powder coated Finish
Notes:
Overweight items may cause damage to structure or mesh
Custom powder coat colors available for an additional cost
Fitment:
Polaris RZR XP 1000 14-17
Polaris RZR XP4 1000 14-17
Polaris RZR XP Turbo 14-17
Polaris RZR XP4 Turbo 14-17
To view the installation instructions click here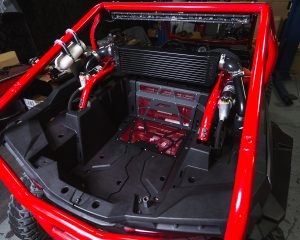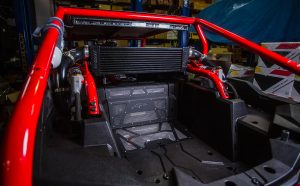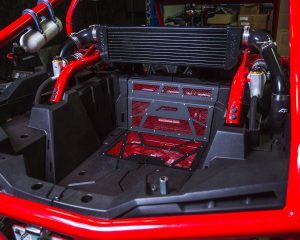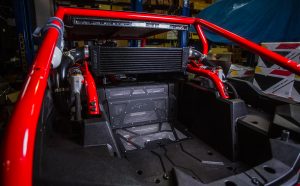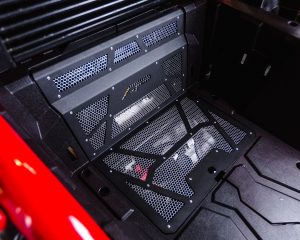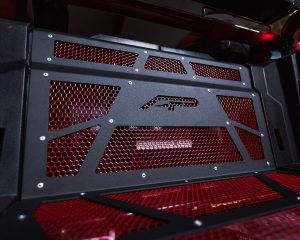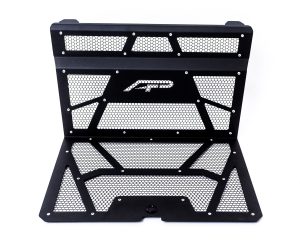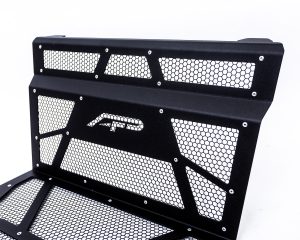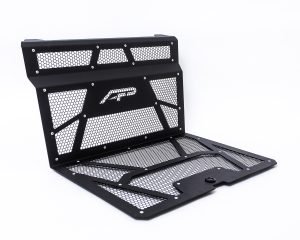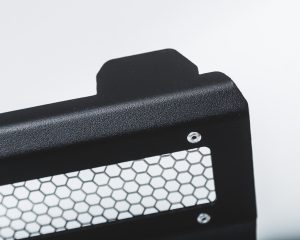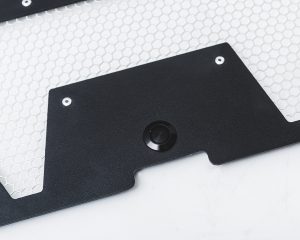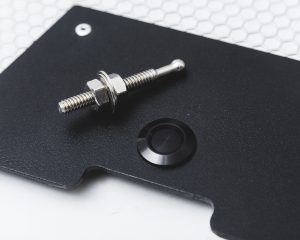 Related Images: