Improve rear end Styling on your BMW F80 M3 or F82 M4
The carbon fiber rear diffuser from AutoTecknic offers an improved look over the factory installed part, but does not go over the top in terms of styling. It is tough to decipher between the stock rear diffuser section and bumper cover on the F80/F82, primarily because they are both painted body color. By switching this to a carbon Piece, you get contrast and improved style which makes the exhaust section "pop out".
The AutoTecknic diffuser is composed of a vacuum formed layers of carbon which allow for a light weight design and improved styling over the factory part. There are 3 distinct "fins" that protrude from the center which gives it a unique style and differentiates itself from the rest. 2×2 weave is uniform throughout with a protective clear coat for shine and durability.
If you have any questions regarding parts from AutoTecknic, please do not hesitate to contact us. We can be reached by phone at 1.480.966.3040 or via email at sales@vividracing.com
Click here to view our entire catalog of AutoTecknic automotive styling parts
Features:
2×2 Weave
Vacuumed Technology
One piece construction
Utilizing OEM mounting location & double-sided tape for a breeze install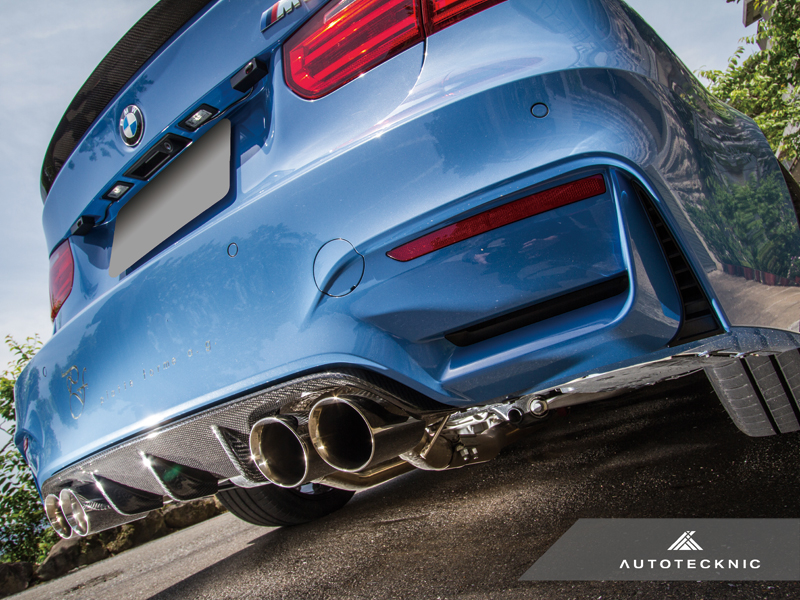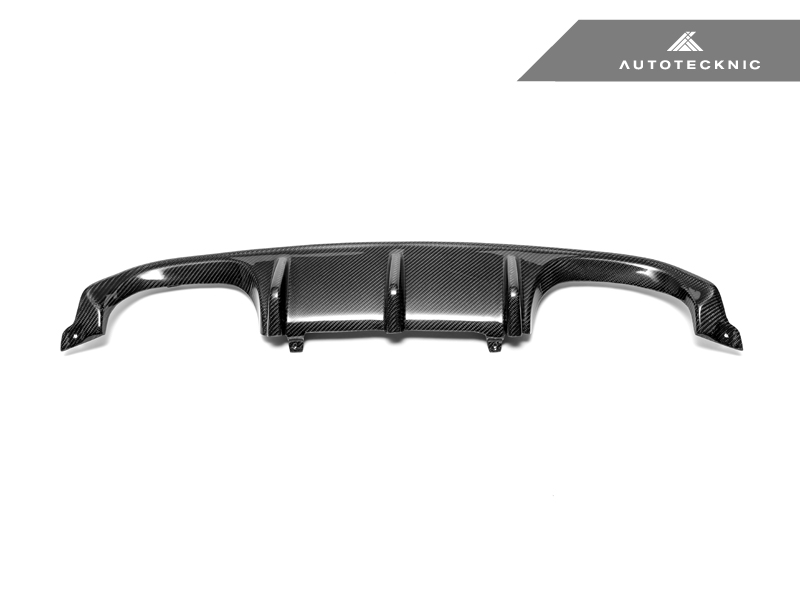 Related Images: