High End Luxury SUV's Deserve Top Notch Exhaust Parts From QuickSilver
If you are looking to liven up your luxury SUV and get more noise and or performance, look no further than QuickSilver for your exhaust needs. They have been in the game for quite some time and cater to those owners who like the finer things in life. Their professionally tuned exhaust are optimized for both sound quality and performance. Now available for a range of modern luxury SUV's such as the Mercedes G63, Range Rover Sport SVR, Jaguar F pace and the Bentley Bentayga. Options for certain systems include customized exhaust tips in carbon fiber, polished stainless and matte black finishes. Check out the video posted below, it gives a first hand look at the exhaust notes for each vehicle. For ordering or inquiries please contact a sales specialist by phone 1-480-966-3040 or simply email Sales@Vividracing.com.
To view all of our available QuickSilver products, click this link.
Range Rover Sport SVR
#LR476S $2,550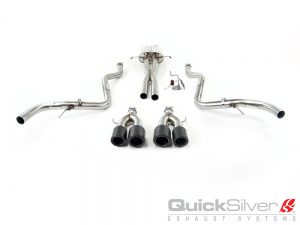 Bentayga W12
#BE600S $4950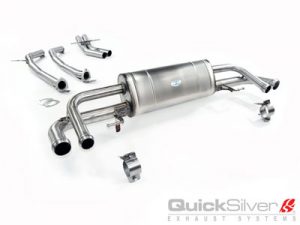 F Pace 3.0 Supercharged
#JR524S $1250