Since this is round 2 of owning this 2011 Porsche Panamera Turbo, I wanted to make sure we slightly changed it up and continued the Project Car progression.  When we bought the car 3+ years ago, it actually came with a set of 21 inch Vorsteiner Forged Wheels finished in brushed and clear that really fit the rare blue color.  As the car swapped hands, we got the new owner a set of Vorsteiner 3 piece forged wheels in 20 inch.  However when we bought the car back, we went back to the 21's as this car just needed the bigger wheel.  Afraid of change as the brushed and blue looked so good, we decided to go rogue and it turned out amazing!
To keep the Vorsteiner love alive, we went with their brand new Flow Forged 22 inch VFF107 wheels featured in carbon graphite.  The front wheels are a 22×9.5 and the rears are a 22×10.5.  Obviously since this is a Porsche it is 5×130 bolt pattern.  The front is a 46mm offset and the rear is a 42mm which sits nice and flush.  The flow forged wheels are strong like forged wheels but inexpensive like cast wheels.  The advanced flow forging process that helps to create an ultra-dense composition, allowing less material to be used to achieve a given strength.  Finished in Vorsteiner's carbon graphite, the new wheel design features a raised logo center cap which brings the whole package together.  One of the most important parts of a wheel setup is the tires.  Because this vehicle is all wheel drive, it is important to keep the stock overall diameter as close as possible.  For this we chose to work with our friends at Pirelli who have one of the best Porsche tires setups.  To fit the 22 inch wheels, we went with a 265/30/22 and a 315/25/22 which keeps the overall diameter almost dead nuts on as stock.  The Pirelli PZero Nero GT is a classic tire with a tread rating of 280.  It rides well, is quiet, and yes you feel a little more of the road then a 20 or 21 inch wheel.  But it is NOT that noticeable in the big heavy sedan.
Overall this is a great add on to our Project Panamera Turbo and as always the Vorsteiner quality is top level.  We shot some photos of the car in the slammed position using our KW DLC Lowering Module.  Enjoy and leave us some comments!
Shop all Vorsteiner Products Here.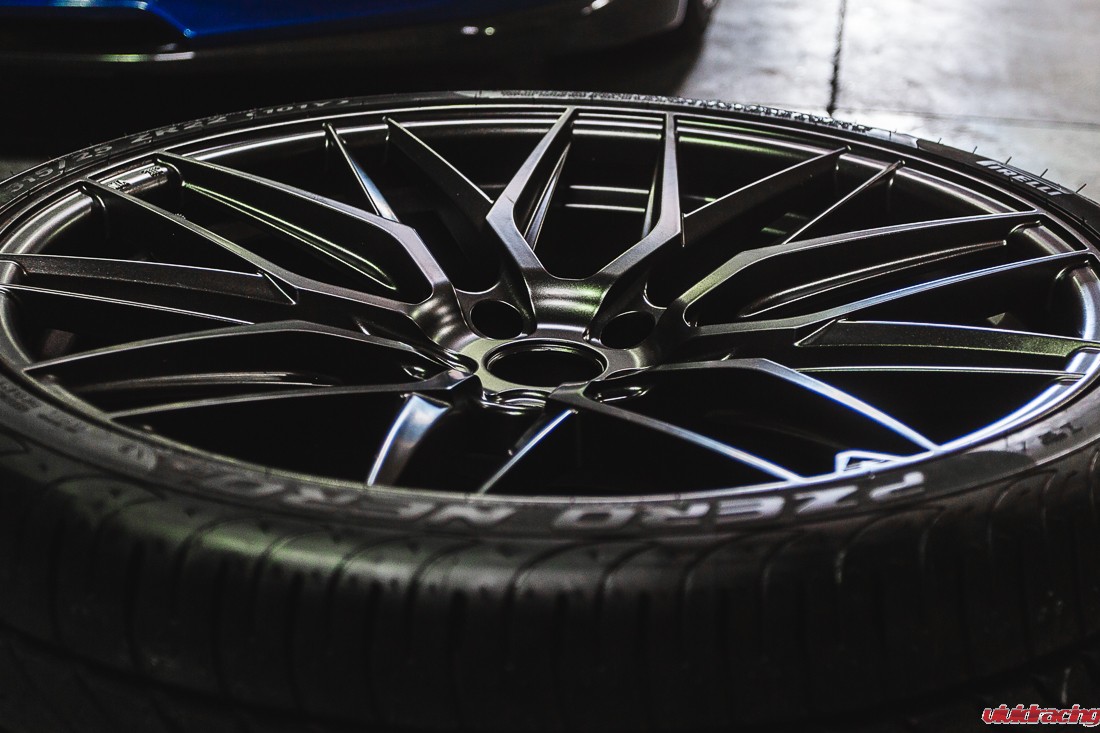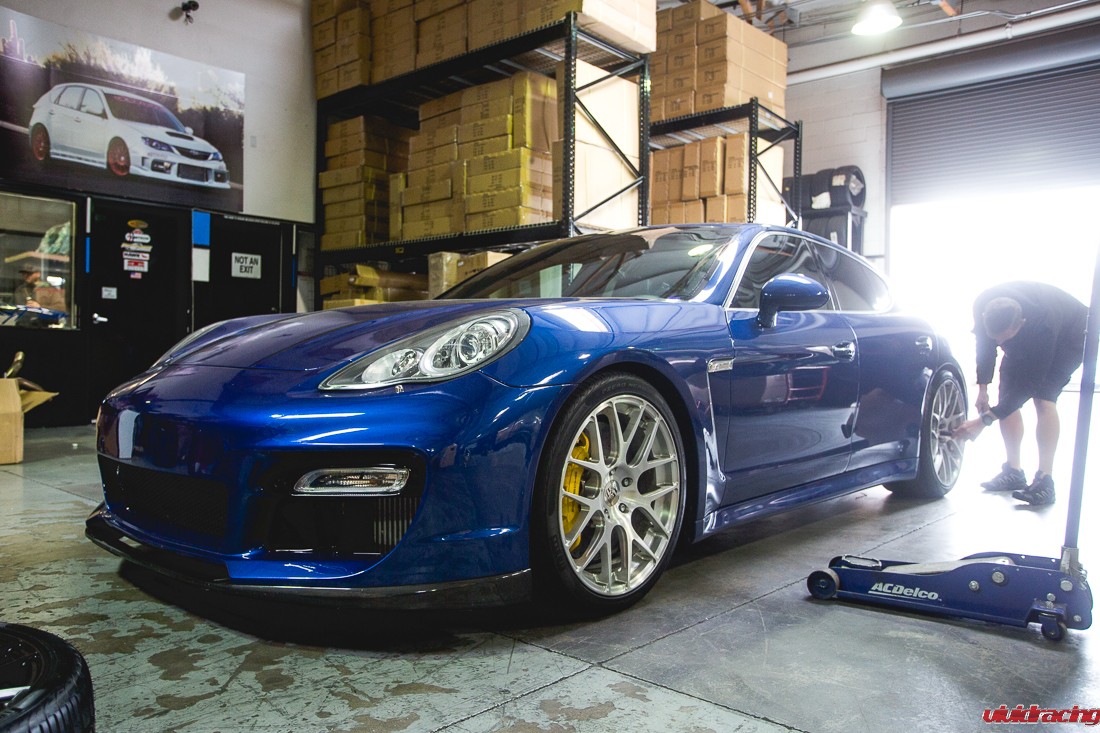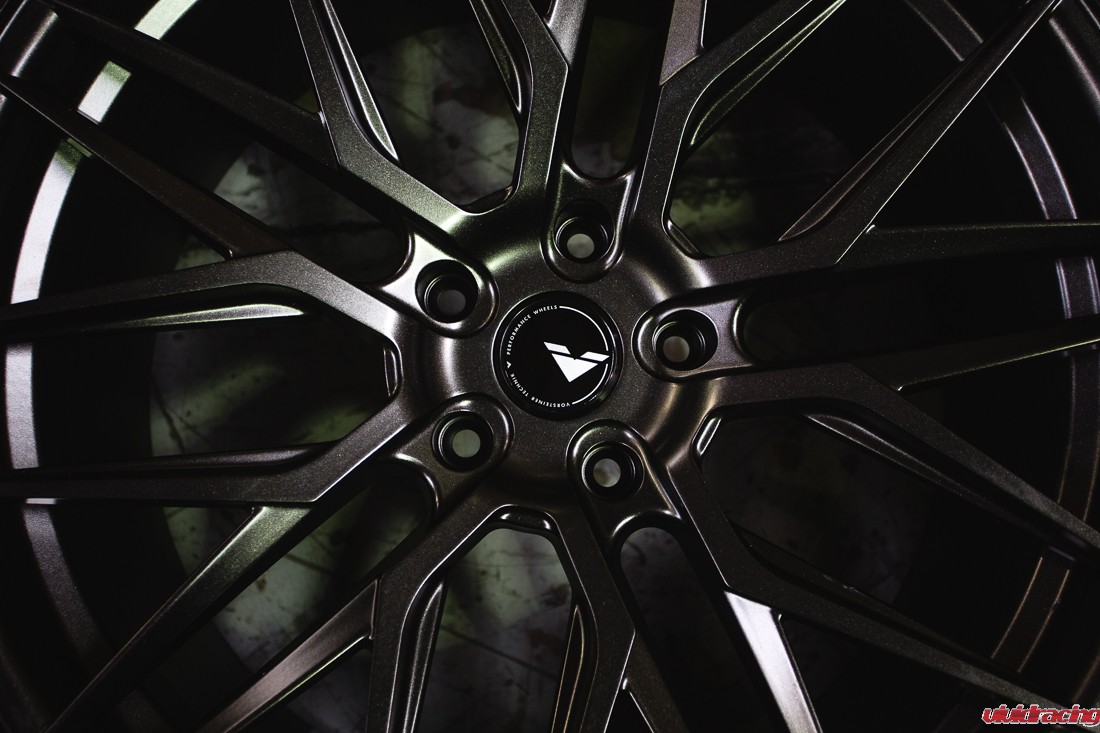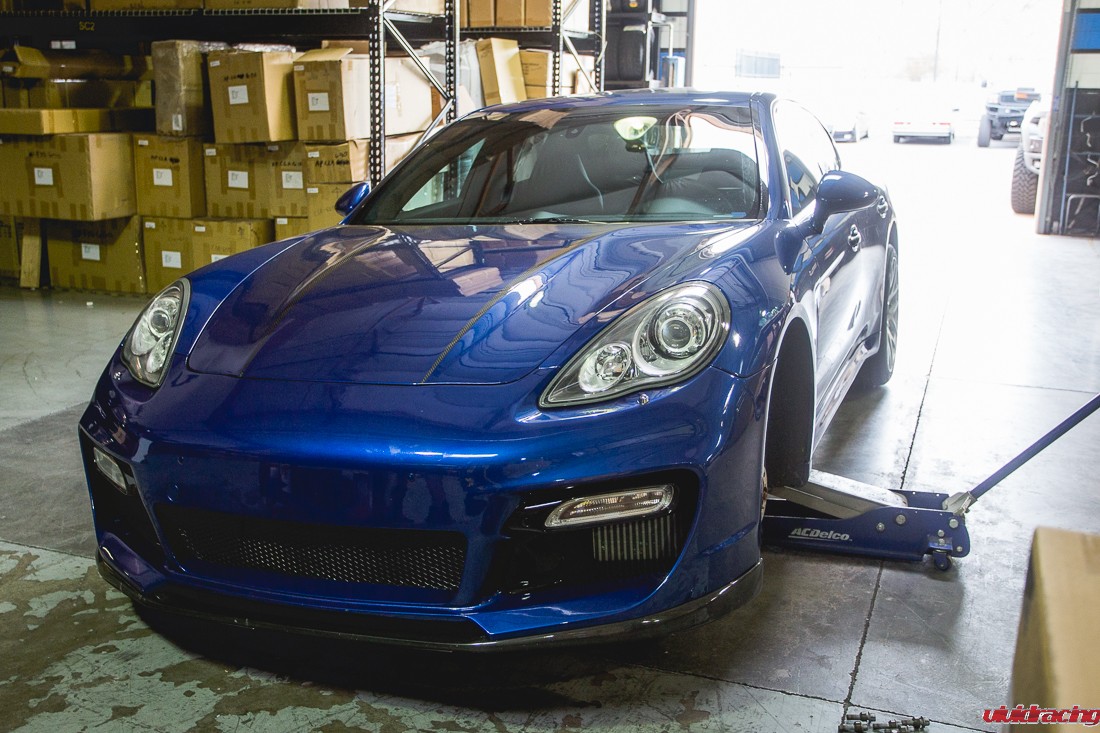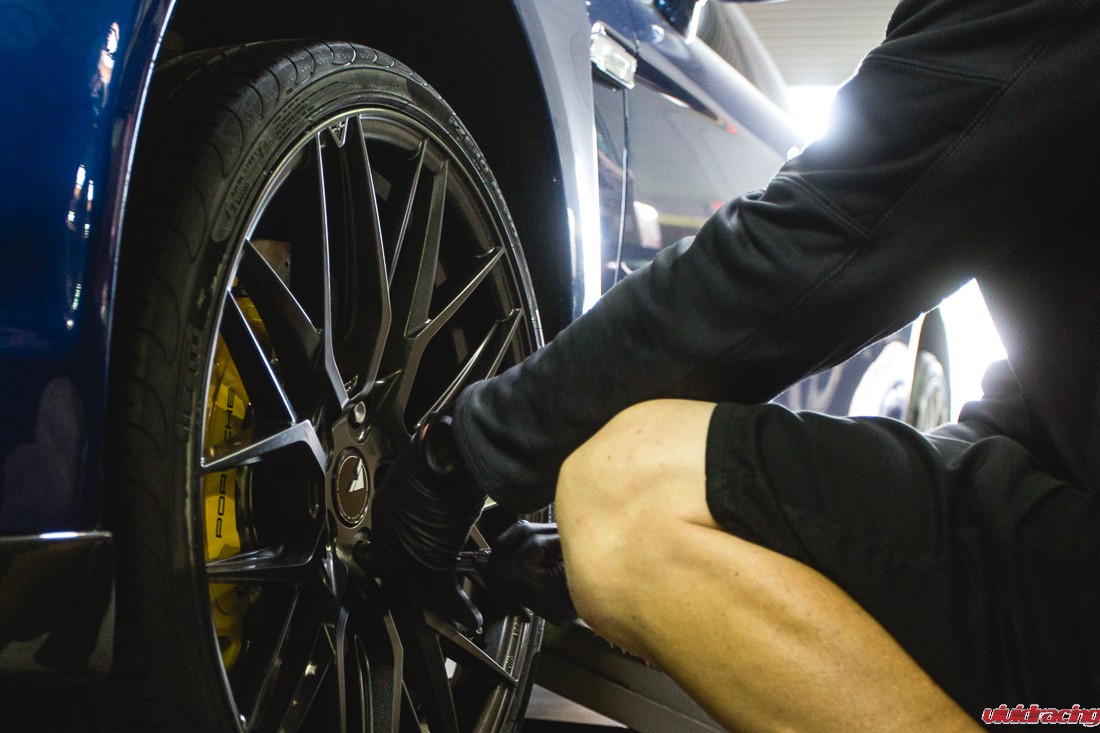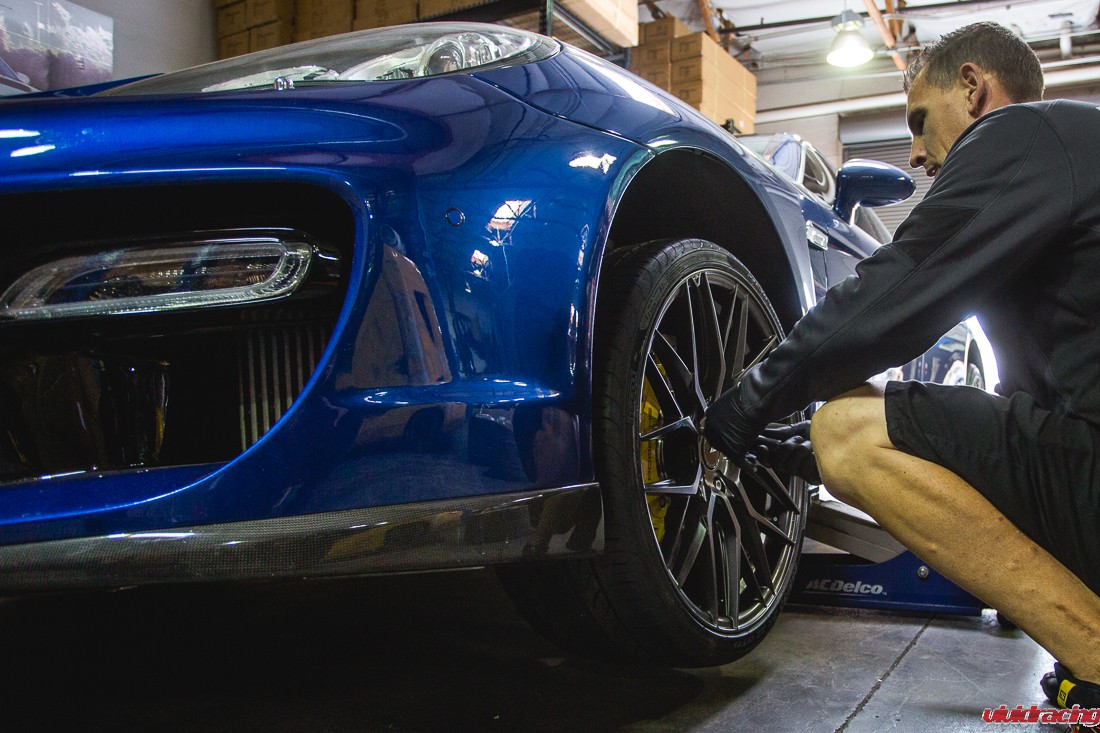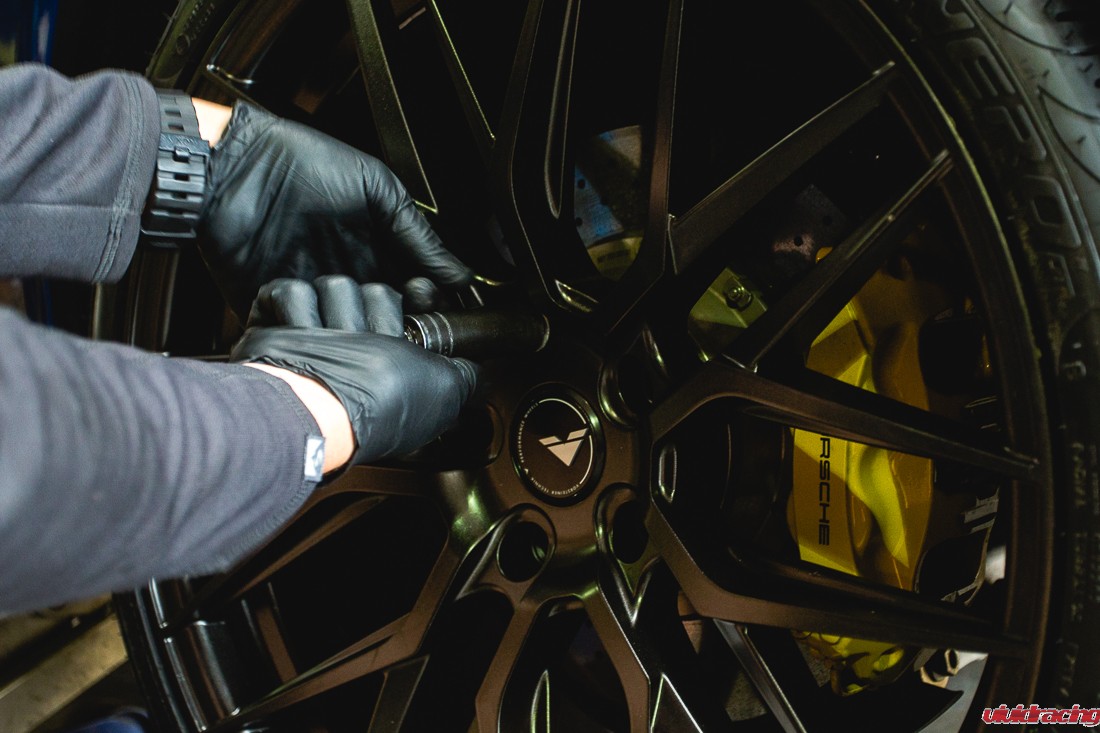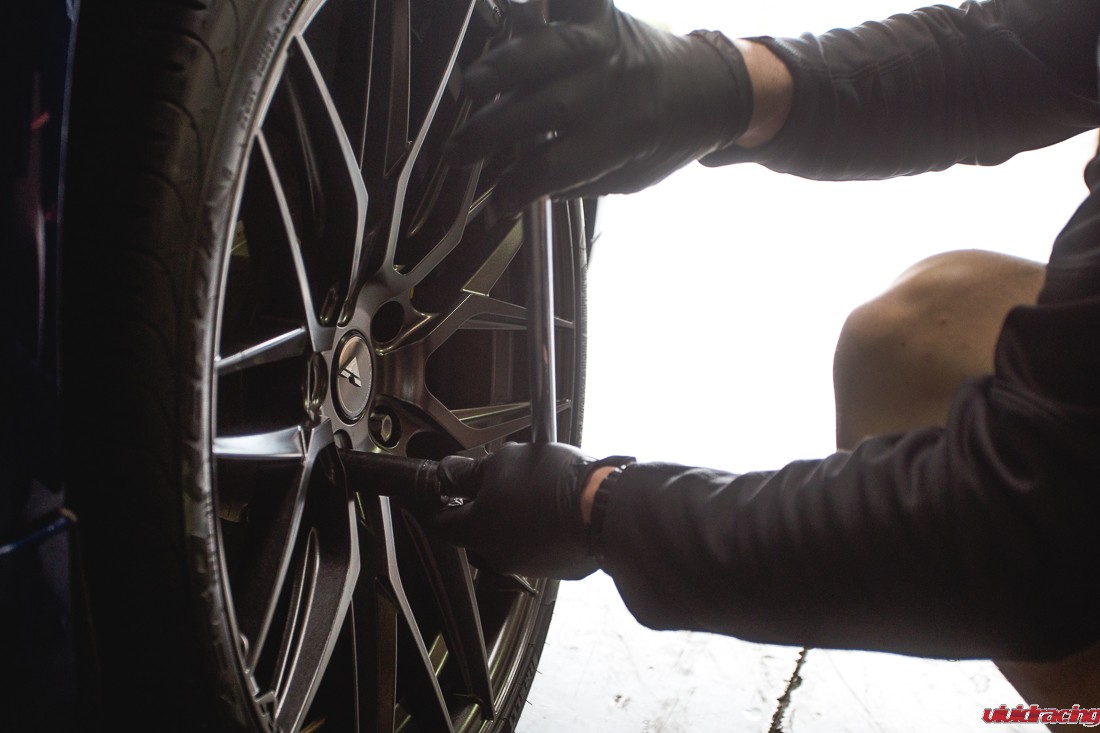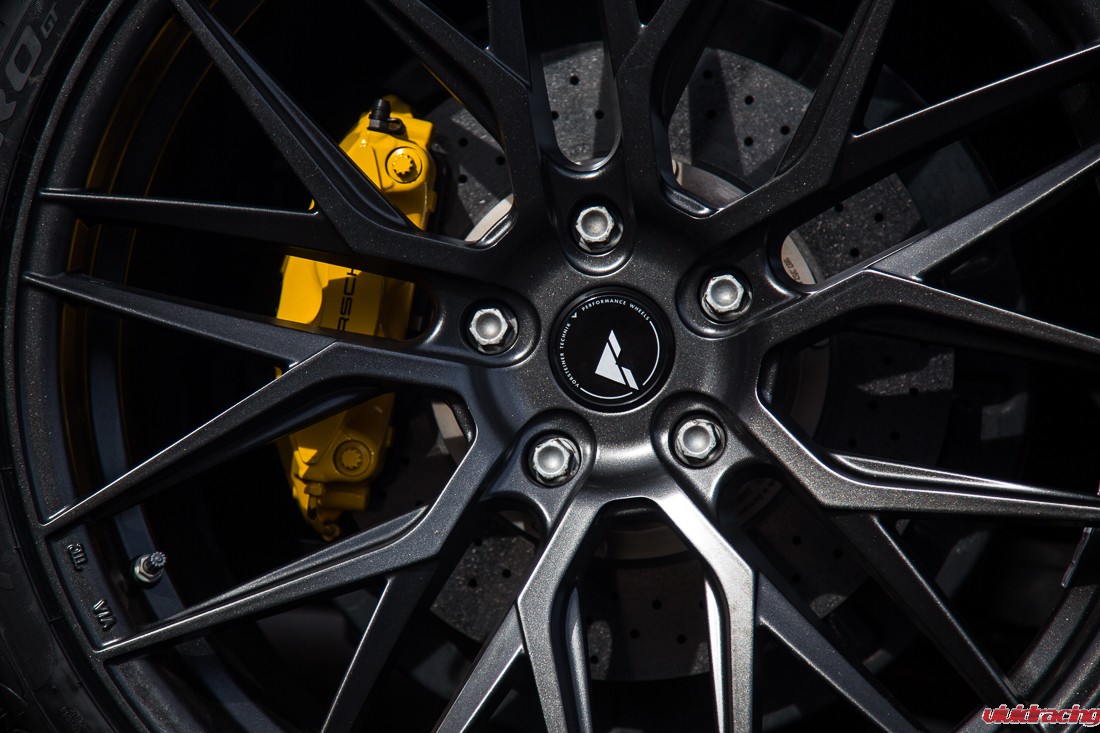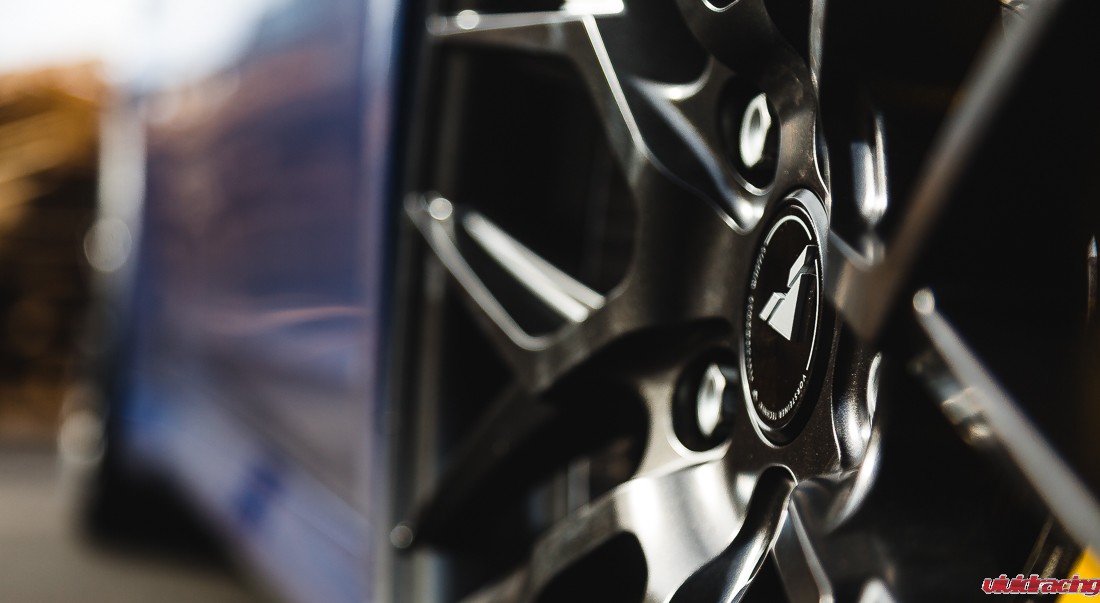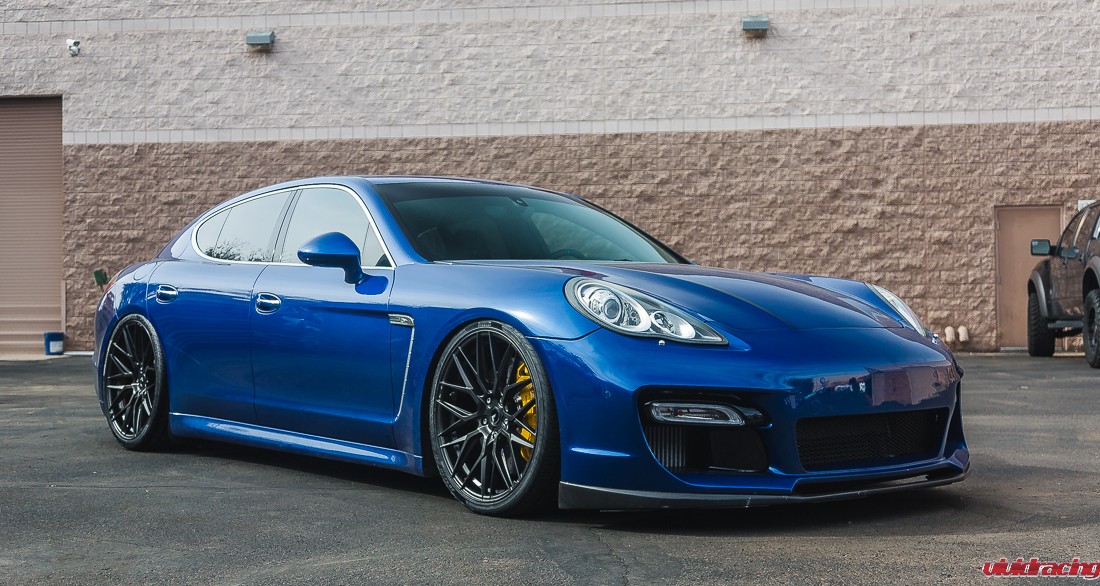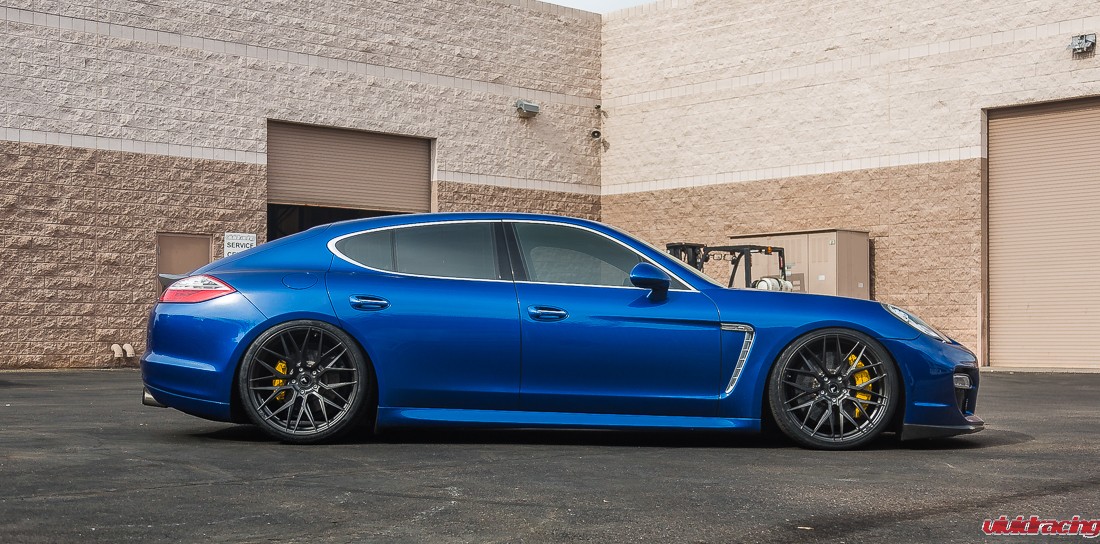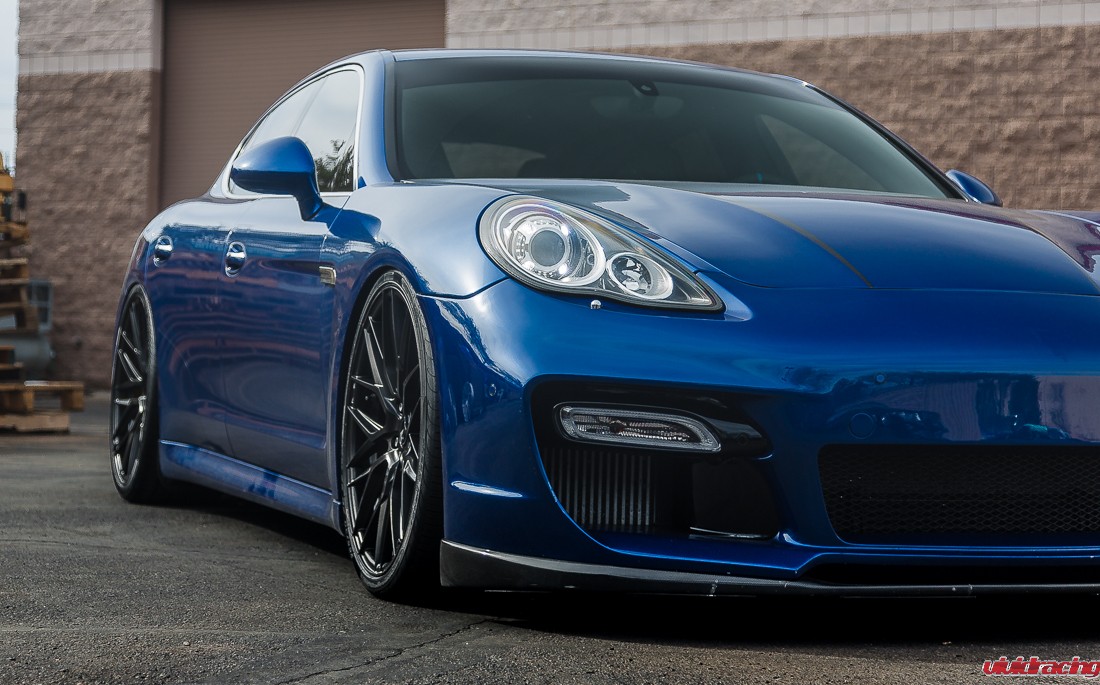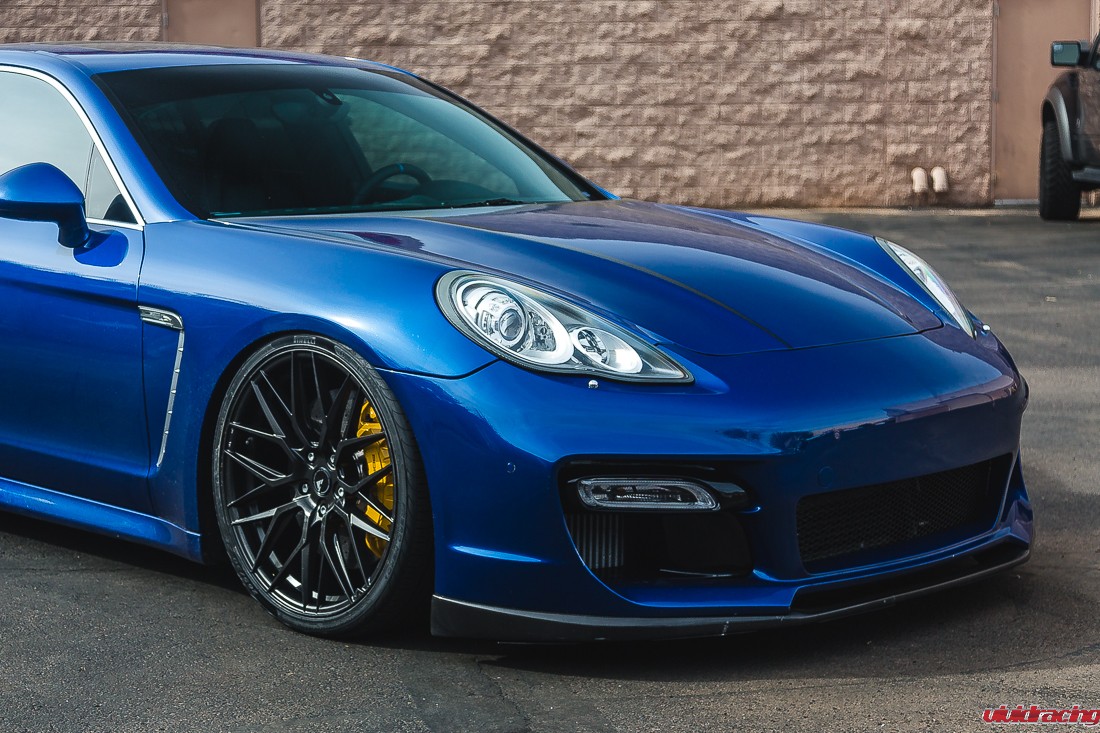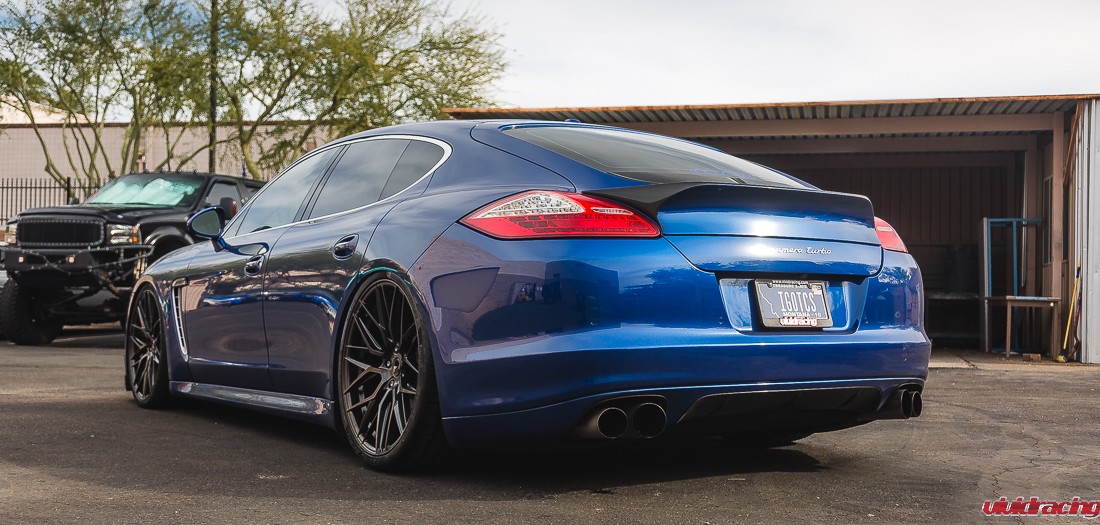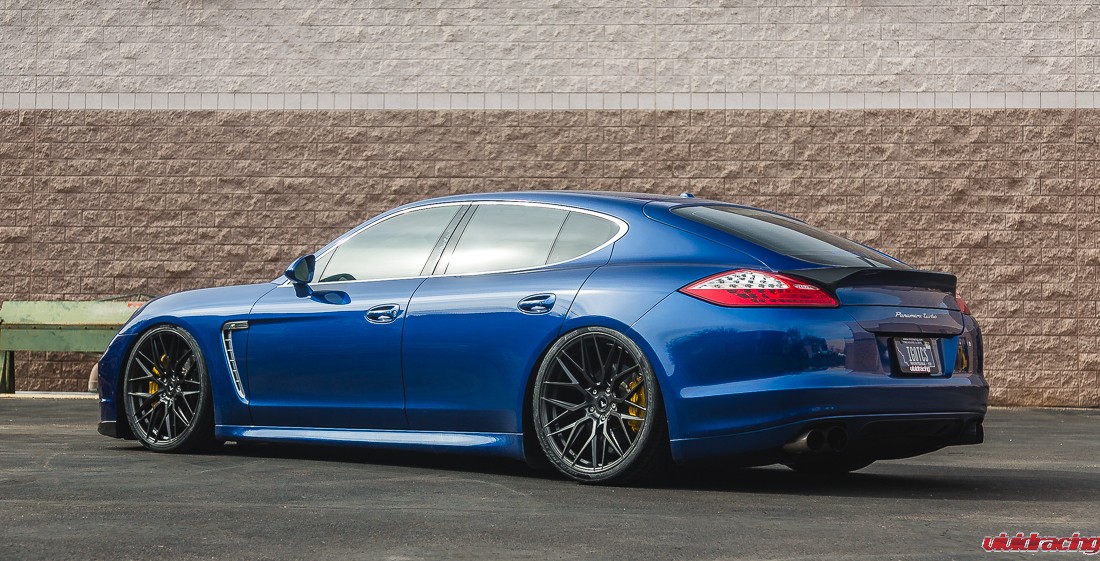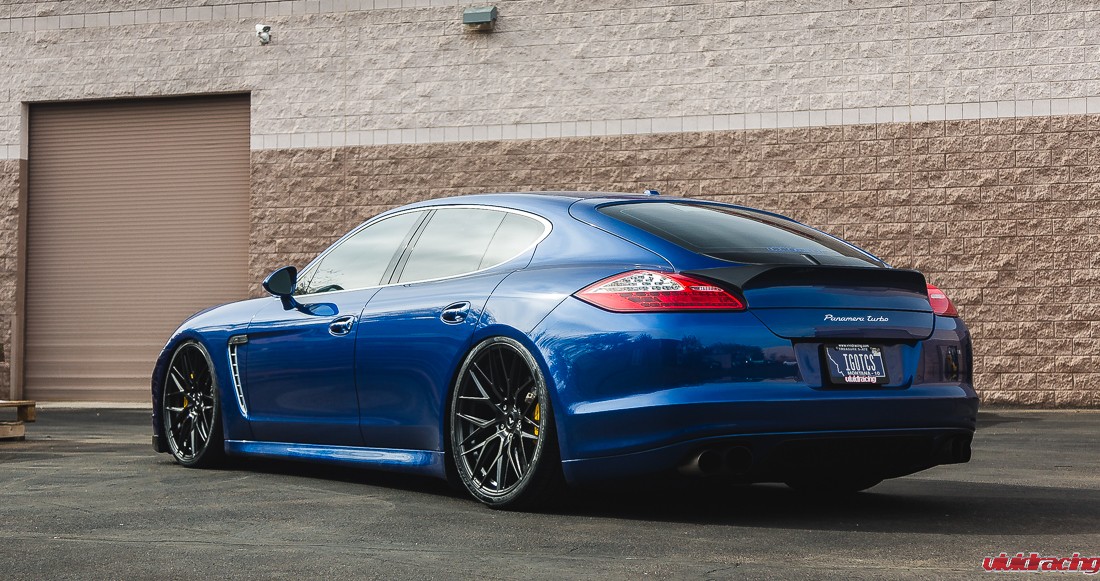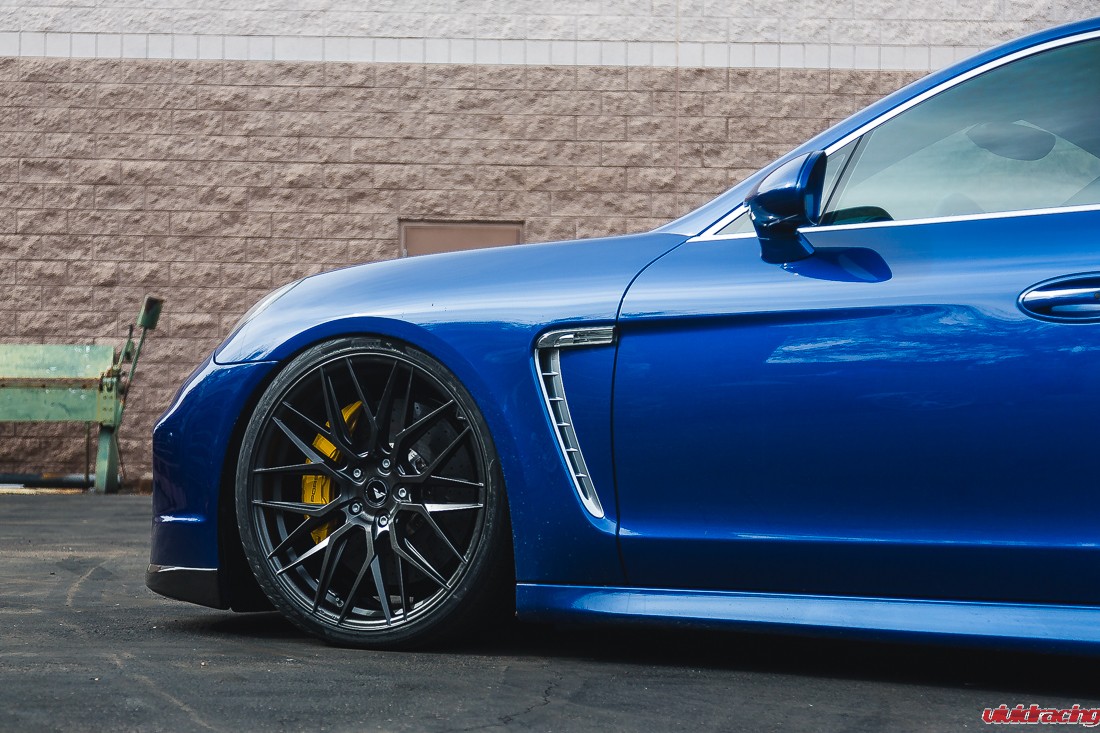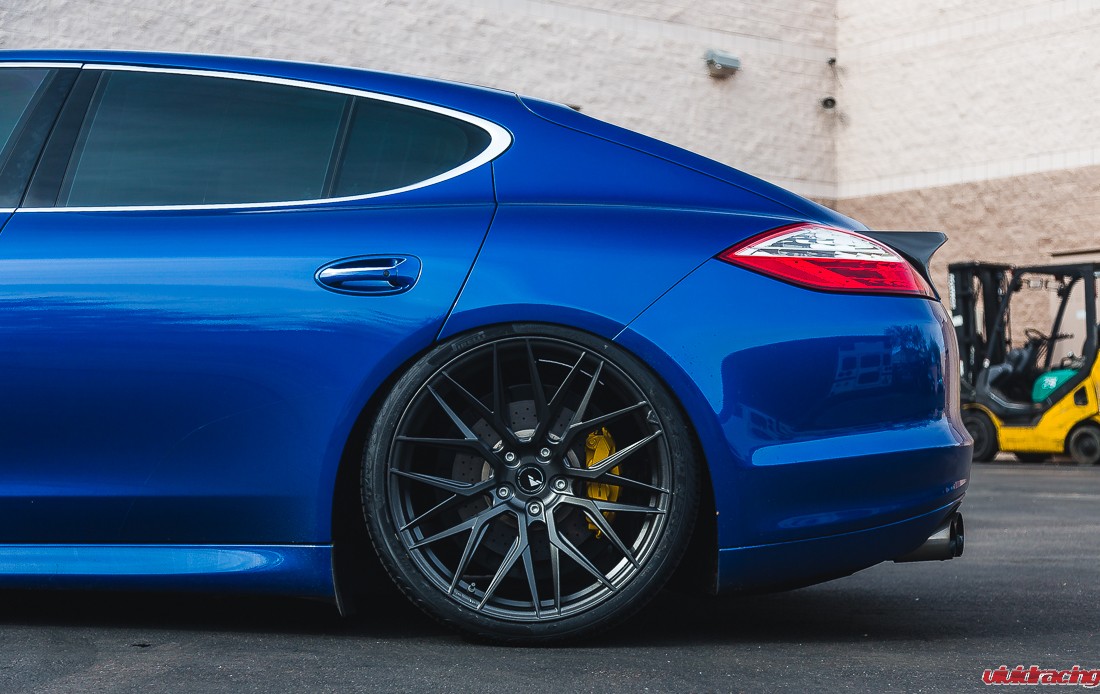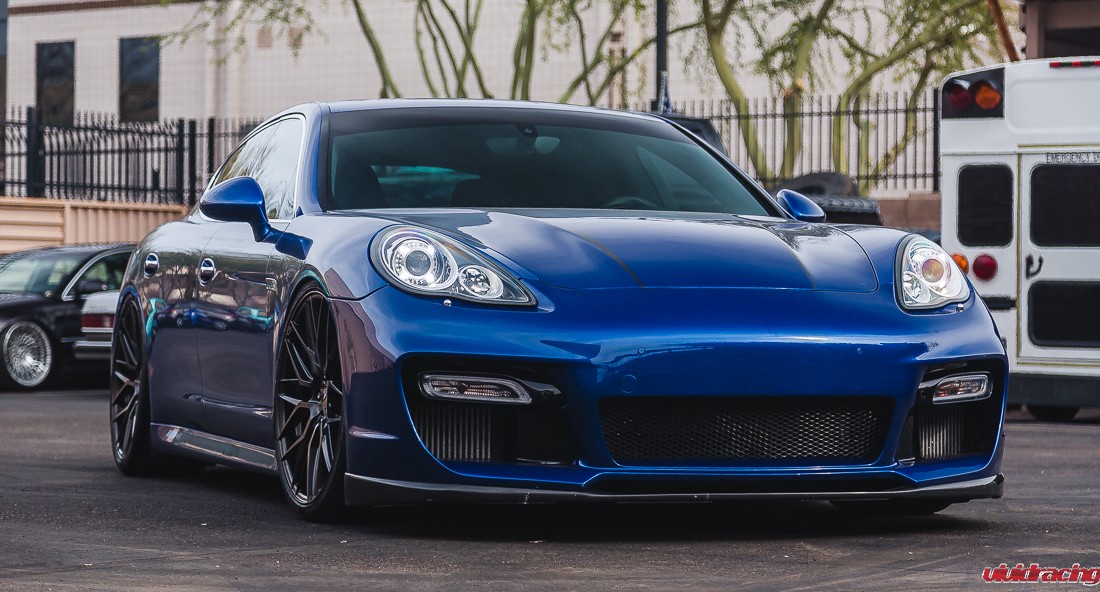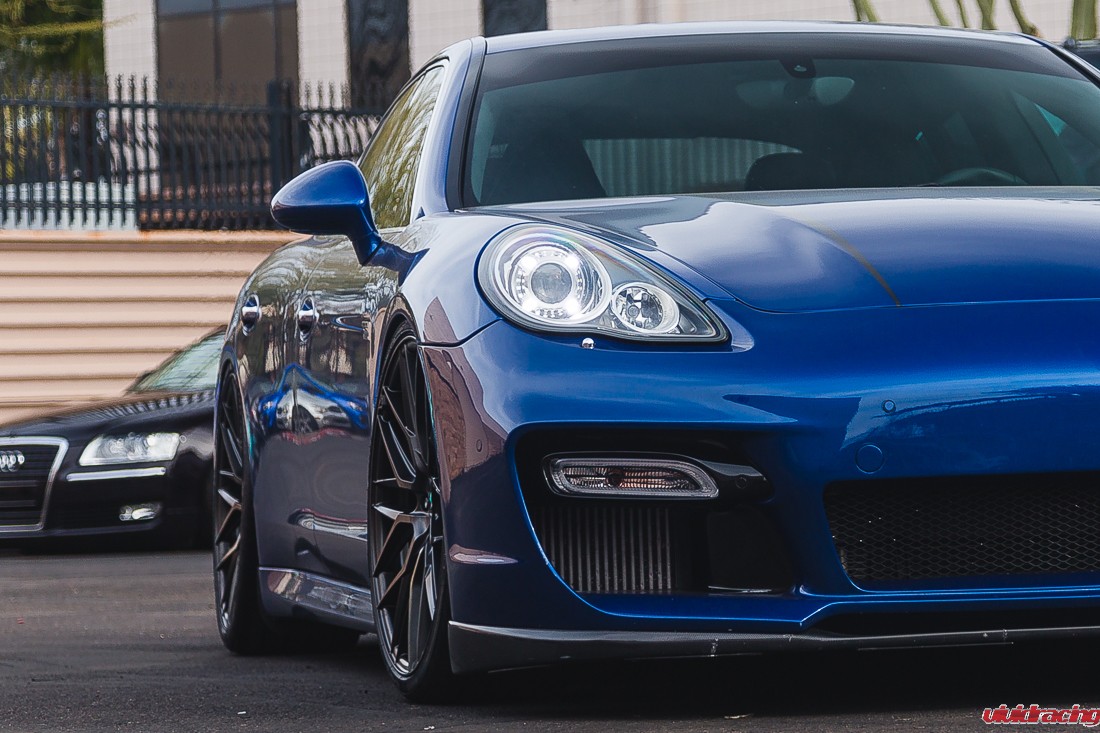 Related Images: