AutoTecknic, the expert in carbon accessories, is pleased to announce that its new Carbon Fiber Front Splash Guards are now available for the BMW G80 M3 as well as the G82 and G83 M4 models. While splash guards are one of the most quintessential accessories truck owners buy, it's becoming increasingly popular among luxury and sports car drivers too. That's because the purpose of splash guards is quite universal in that they are made to protect your vehicle against dirt, mud, gravel, and other debris that the road may kick up.
Located behind the tires on your BMW, splash guards are specifically designed to act as a line of defense for your paint job and exterior body components to keep damage at bay. And if you have a new car like the G80 M3 or the G82/G83 M4, chances are you want to keep your Bimmer looking pristine as long as possible. Trust the experts at AutoTecknic and get these must-have carbon fiber splash guards today!
For an affordable price, you can add protection to your luxury or sports car that will not only provide a functional role but also add a cool aesthetic. The AutoTecknic Carbon Fiber Front Splash Guards will prevent damage from small rock chips and also guard against water puddles and tar from newly paved roads. These splash guards are carefully crafted from 3K twill weave carbon fiber by AutoTecknic's skilled craftsman in order to deliver the perfect aesthetic and precise fitment. The package includes a pair of carbon splash guards and rivets for the BMW G80 M3 and G82/G83 M4. They utilize your car's original mounting location for a straightforward installation process that will take no more than 20 minutes for both sides.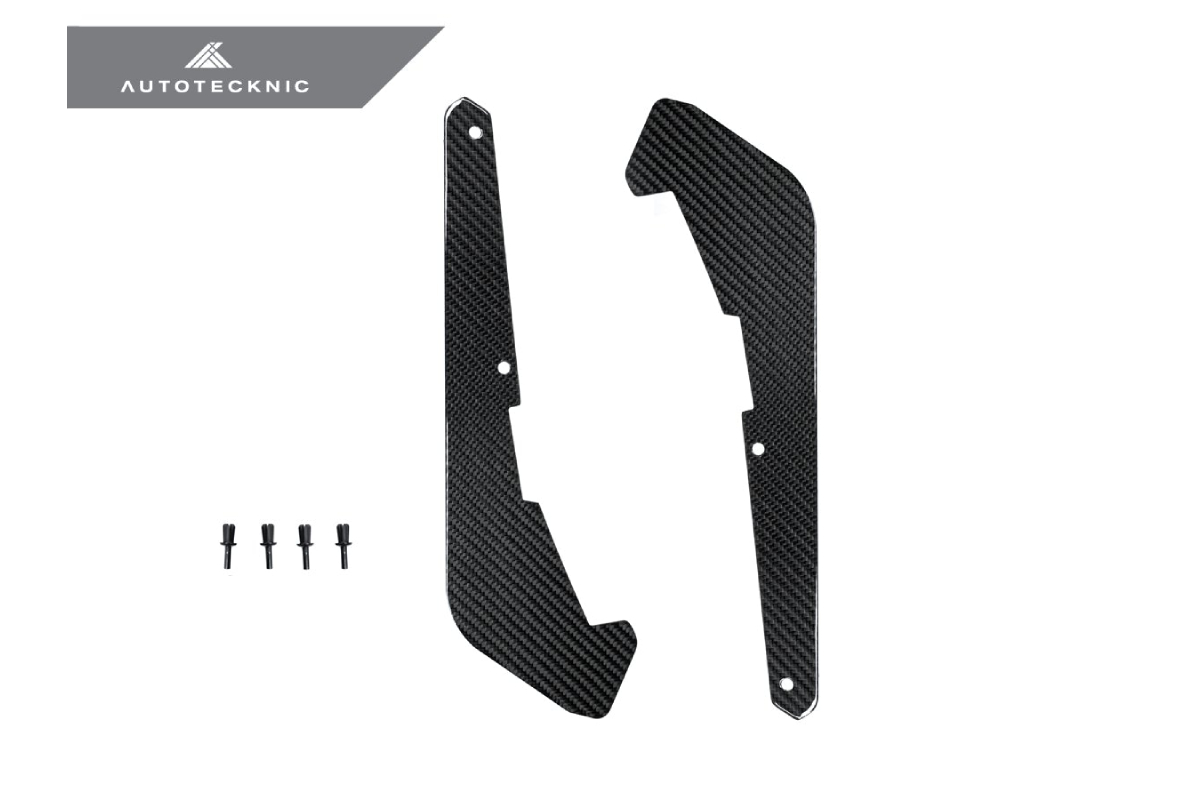 Features:
Made with 3K twill weave carbon fiber
Offers great aesthetics and perfect fitment
Fast and easy installation process
Fitment:
BMW G80 M3
BMW G82/G83 M4

If you have any questions about parts for the M3 or M4, please do not hesitate to contact us. You can reach us by phone at 1-480-966-3040 or via email at sales@vividracing.com.