AutoTecknic has just announced the availability of its Competition Shift Paddles for BMW M3, M4, M5, and M6 models. AutoTecknic boasts the highest-quality shift levers and paddle shifters on the automotive aftermarket. Carefully crafted from durable carbon fiber material, its custom steering shifters are specifically designed to fit many top European sports marques like BMW. What's more, all AutoTecknic carbon fiber Euro auto upgrades are designed and made right here in the USA, which allows them to deliver the best products at the most affordable prices possible.
AutoTecknic Competition Shift Paddles are designed to be 40 percent bigger than BMW's OEM ones. This set will fit the BMW F80 M3 | F82 M4 | F10 M5 | F06/ F12/ F13 M6. The AutoTecknic team set out to create a product that would allow drivers to be in total control and become one with the car when in the pilot's set. That's when the brand brought its concept to reality and developed these extended paddle shifters. These expertly crafted paddles maximize the communication between the driver, steering wheel, and BMW's M dual-clutch transmission.
The shape of these paddles is perfectly matched to the contours of your steering wheel to provide optimal feedback for accurate shifts every time. These paddle shifters will greatly enhance your overall driving experience, while offering great looks and the grip you need to shift with style, comfort, and confidence. With these snap-on paddles, you can easily upgrade your OEM paddles to a custom carbon fiber set that looks great and performs exceptionally well to have you shifting through gears more easily.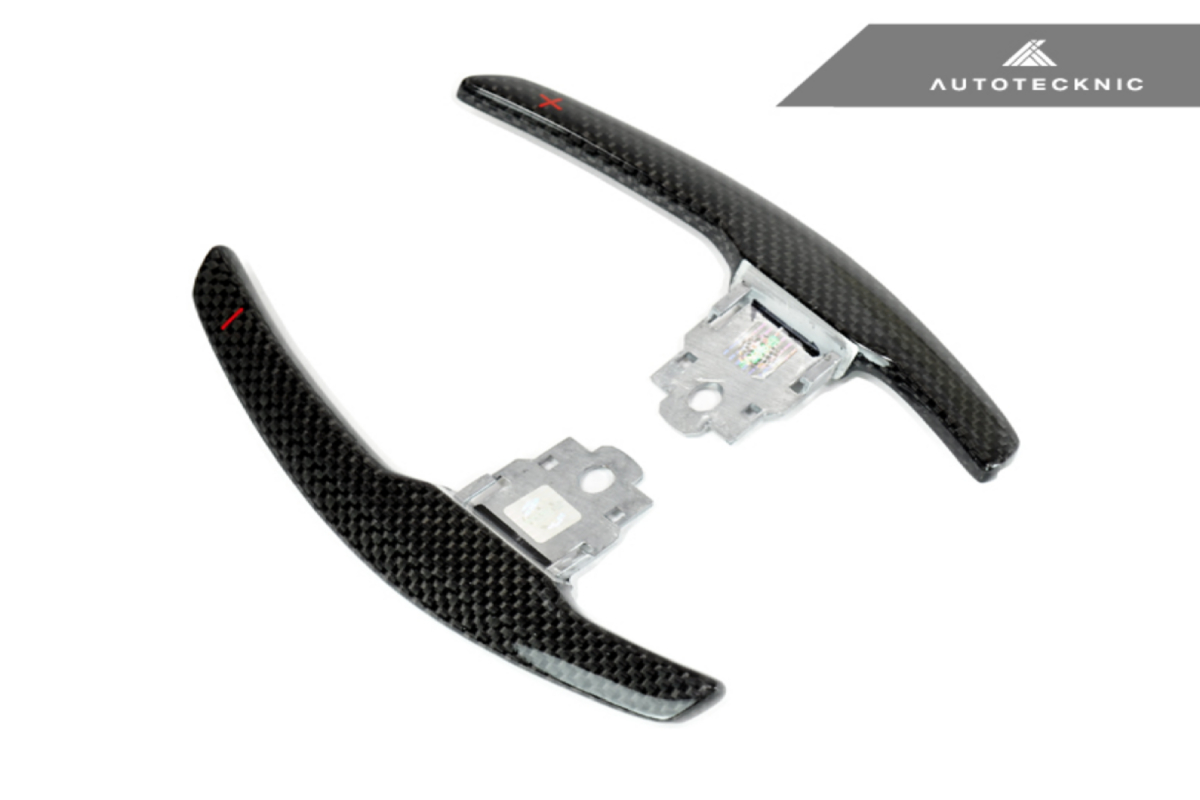 Fitment:
2015-2019 BMW F80 M3
2015-2020 BMW F82/F83 M4
2012-2017 BMW F10 M5
2012-2019 BMW F06/F12/F13 M6
Features:
OEM fitment
Extended design
Quick reaction
Finish: Gloss Carbon Fiber with Red Indicators
Note: The AutoTecknic Competition Shift Paddles will also fit 2014-Up Non-M F-Chassis vehicles with Sport and M-Sport steering wheels.
These shift paddles are perfect for both street and track use. Shift better and faster with AutoTecknic, today!
If you have any questions about AutoTecknic or its products, please contact the Vivid Racing team. You can reach us by phone at 1-480-966-3040 or via email at sales@vividracing.com.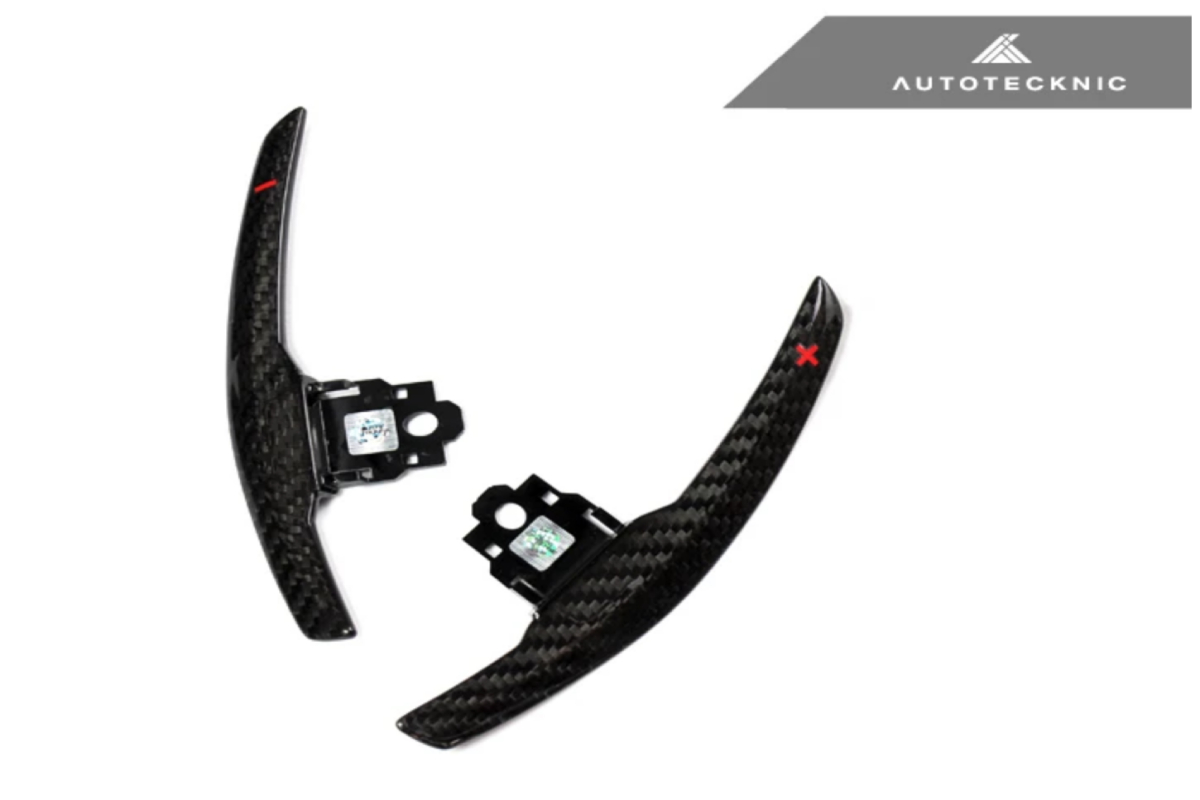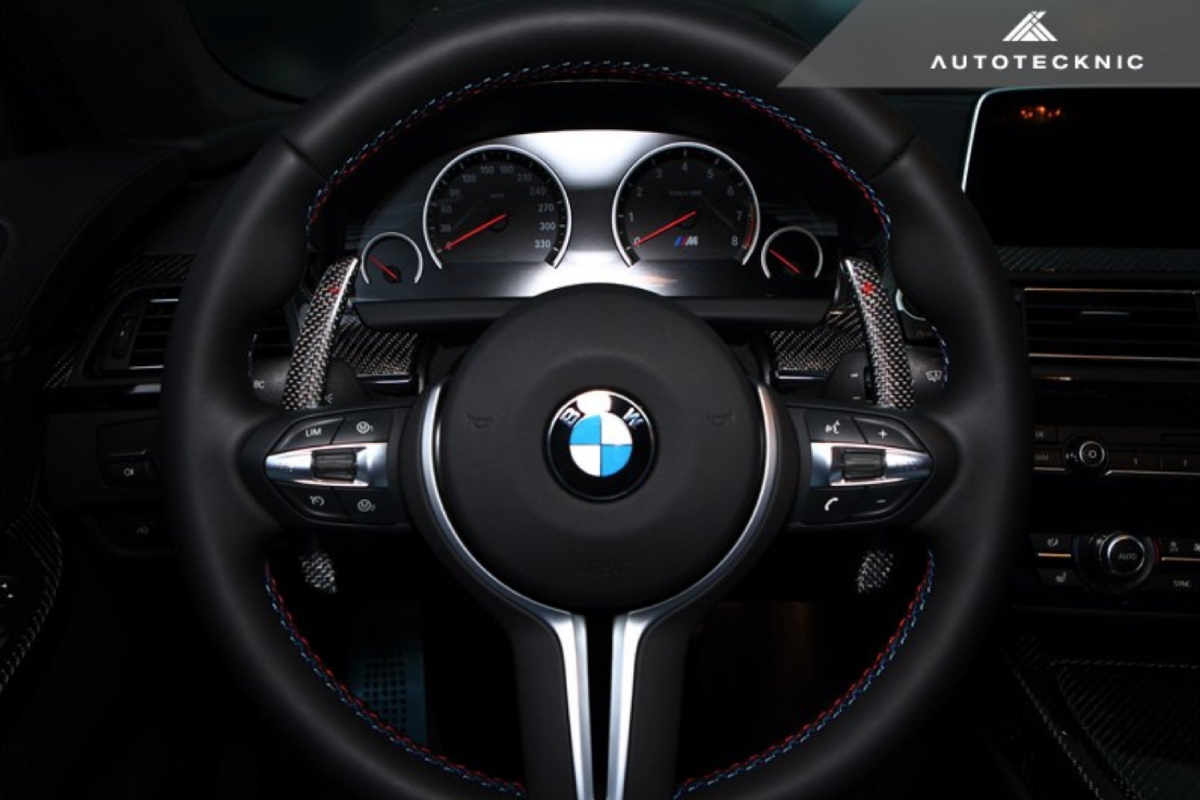 Related Images: