While Toytec is known for their great pricing, there are brands that Vivid Racing prefers which offer exceptional pricing while also delivering amazing quality. You shouldn't have to sacrifice for price. A quality lift kit can be the difference between having fun on the trails or dealing with a broken truck. We have everything from budget lift-kits, leaf springs, long-travel kits, 3″ lift kits, 5″ lift kits, and much more.
Toyota Tacoma Lift Kits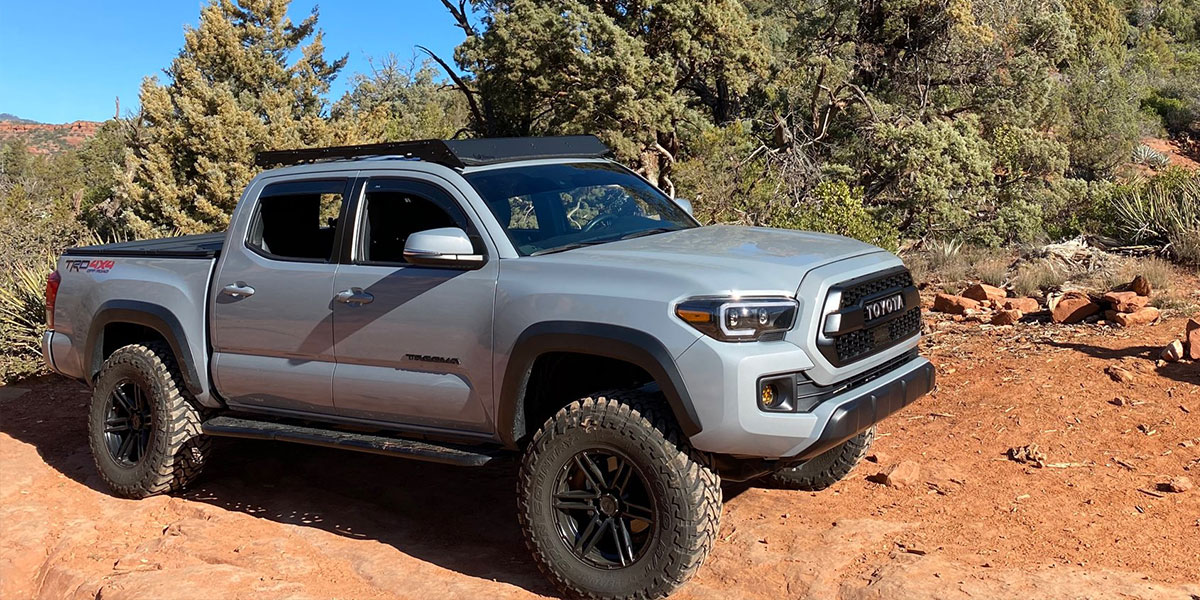 The Toyota Tacoma is one of the most popular pickup trucks in America. It offers everything most people need from a truck, in a small and affordable package. For off-road racers, the super strong frame and steering components make it a popular choice for a pre-runner or full-fledged desert racer.
Budget Lift Kit – Budget lifts are a great way to give your Tacoma increase ride height to allow for larger tires, without breaking the bank. Some of our best options come from ReadyLift, Daystar, and Function and Form. Some budget lifts include shocks and some don't, but every budget lift is a great, affordable solution for increasing ride height on your Tacoma!
2.5″ to 3″ Lift Kit – If you want something more advanced than a basic budget lift while also maintaining a relatively mild ride height, a 2.5″ or 3″ lift is a great option. With a 2.5″ or 3″ lift, you can gain a lot of suspension articulation and valuable ride height without the bad handling effects that larger lift kits can cause. Our best 2.5″ and 3″ kits come from Icon, Skyjacker, and Ironman.
Toyota 4Runner Lift Kits
The 4Runner has long been a popular alternative to the Jeep Wrangler, and it offers many of the same great benefits of the Tacoma, but with a full sized SUV cab. Luckily, some of the components are interchangeable which makes 4Runner lift kits nearly as cheap as Tacoma lift kits!
Budget Lift Kit – In the rear of the 4Runner, you'll find coil springs (depending on the model year) which means budget lift kits will generally include coil spring spacers for the front and the rear suspension. It's a good idea to replace your shocks to maximize travel and ride quality. Bison Offroad, Daystar, Skyjacker, and Function and Form.
2.5″ Lift Kit – Because of the 4Runner's larger cab compared to the Tacoma, keeping the ride height low enough to not negatively impact center of gravity is even more important. For this reason, you'll most 4Runner lift kits around 2.5″ up to 4″ in height. If you want the best-of-the-best, Icon is definitely the way to go. If you simply want a great kit at a great price, Skyjacker, Ironman, Tuff Country, and Revtek.
Toyota Tundra Lift Kits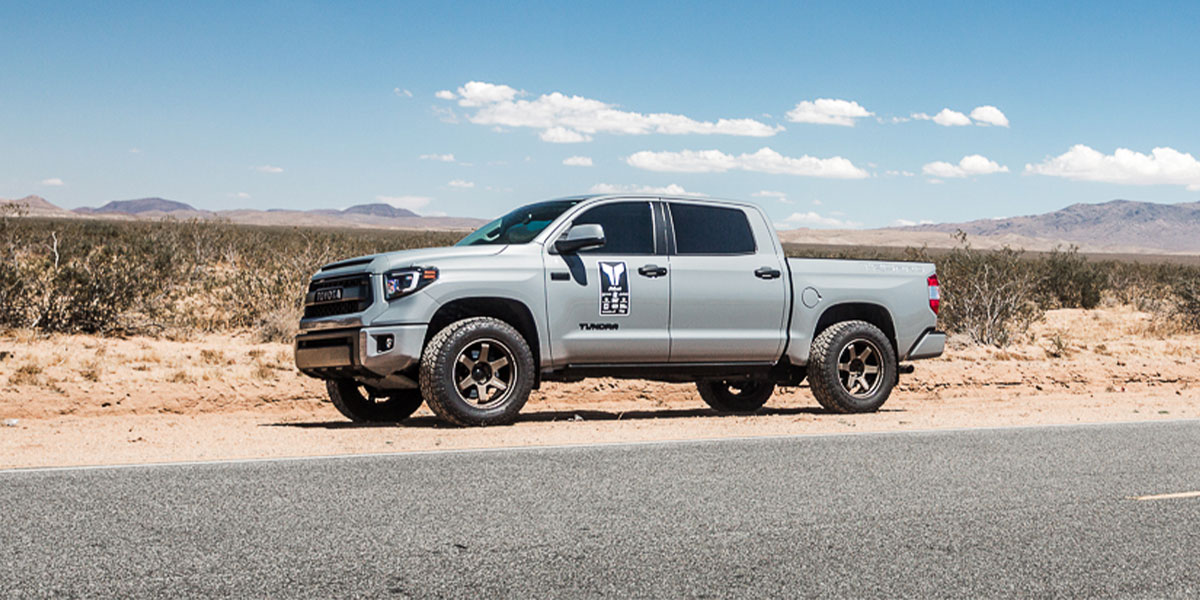 The Tundra is the perfect truck for Toyota enthusiasts who want the functionality of a Tacoma with the extra power of a V8 and a lot of extra space. For the most part, the same principles apply: budget lifts are ideal for a small ride height increase and many of the manufacturers offer kits for the Tundra.
Budget Lift Kit – With the extra power and towing capacity of the Tundra, it's important to avoid large leaf spring lift blocks because they have the potential to create excessive axle wrap under the right conditions. Small lift blocks aren't an issue, but large lift blocks can become an issue. Great Tundra budget lift kits can be bought from Function and Form, ReadyLift, and Revtek.
2.5″+ Lift Kit – Since the Tundra is significantly larger and wider, lift kits larger than 2.5″ don't have the same impact as they would on a 4Runner or Tacoma. Again, be careful to avoid excessively large lift blocks to minimize axle wrap. Great 2.5″+ Tundra lift kits can be bought from Icon, Skyjacker, ReadyLift, and Tuff Country.
If you have any questions, please contact us. You can reach us by phone at 1-480-966-3040 or via email at sales@vividracing.com.