Car enthusiasts know that the proper suspension is crucial to a vehicle's handling, performance, and overall aesthetic. It makes a huge difference in ride quality and can drastically enhance a vehicle's look by making it appear much more aggressive. While the raging bull marque doesn't need much help in these departments, it never hurts to do a little upgrade. That being said, our customer Chun Lee (IG: @alldayclj) opted for a set of Novitec Sport Springs for his stunning 2016 Lamborghini Aventador SV. Pleased with the results, he sent us the photos you see below. And as one of his Instagram captions read, "They should come sitting like this from [the] factory."
The Novitec program for the Lamborghini Aventador has been developed to deliver the best balance of both form and function. Novitec suspension components maximize driving performance and offer a number of possibilities. The Sport Spring Set will reduce the height of the vehicle while maintaining a comfortable ride and keeping performance at the forefront.
The Novitec lowering system for the Lamborghini Aventador SV works in combination with the car's original stock suspension. This kit is for all models with the factory lift system. It will lower the Lamborghini 30mm and the original factory damper adjustment is also retained.
If you are in the market for a quality lowering kit for your Lamborghini Aventador SV, then look no further than the Novitec Group. Novitec's specially designed lowering sport springs fit your factory suspension and provide you with the adjustability and ride comfort you deserve. Get the lowered stance you want without compromising the overall ride. It's a match made in heaven and will get your supercar looking meaner than ever.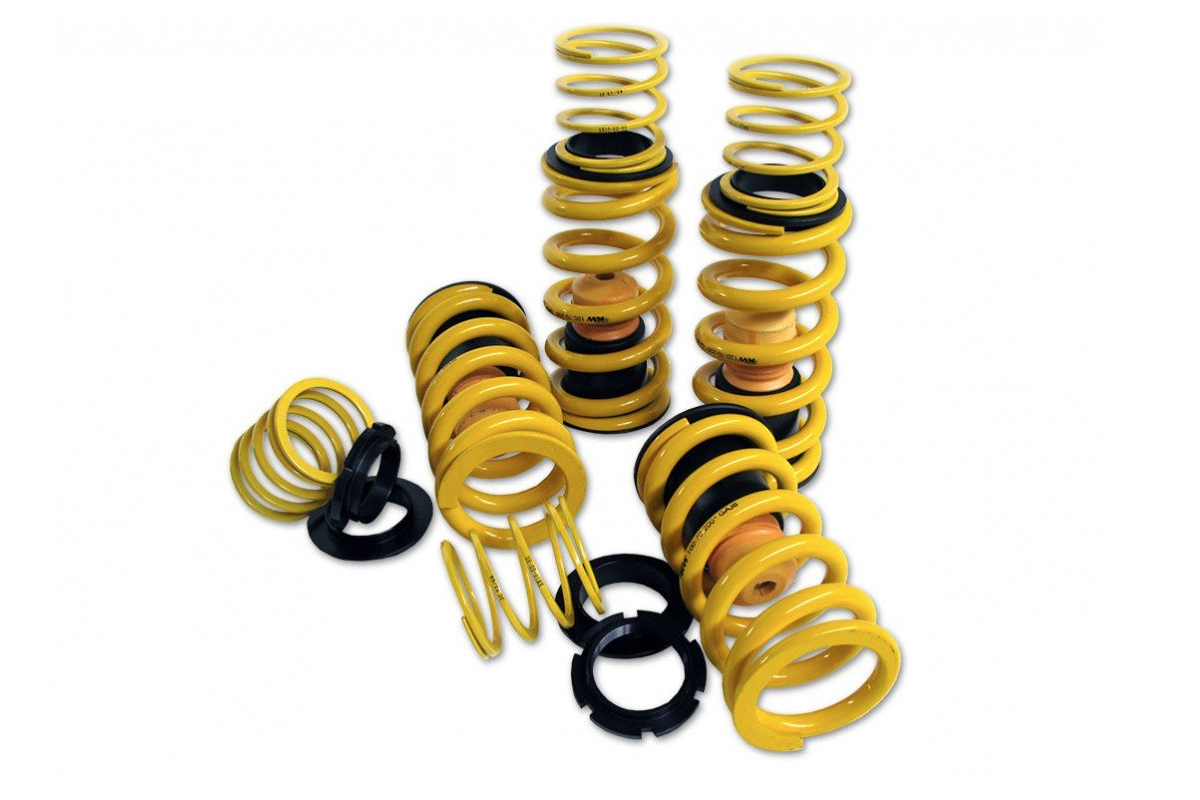 Features:
Sport Spring Kit for lowering, in combination with standard suspension
Includes springs and height-adjustable lowering sleeves for front and rear
Fitment:
2016-2020 Lamborghini Aventador LP 750-4 SV | SV Roadster
If you have any questions about Novitec, please do not hesitate to contact the Vivid Racing team. You can reach us by phone at 1-480-966-3040 or via email at sales@vividracing.com.