The 2020 Mercedes-AMG GT R Pro is for very serious drivers. It has one purpose and one purpose only: to take the already impressive twin-turbo 4.0-liter V8 and super agile rear-drive chassis and make it even faster on the track. Mechanically speaking, the GT R Pro employs the same V8 engine (577 hp, 516 lb-ft of torque) and seven-speed dual-clutch transaxle as the regular GT R, while focusing on chassis tweaks borrowed from the AMG GT3 and GT4 race cars. The GT R Pro features a revised fascia with a steeper splitter and extra side canards; fender louvers for proper air evacuation from the front wheel wells; a more expansive rear diffuser and larged fixed wing with a Gurney flap to better hold the supercar to the road. The combined efforts of all of these aerodynamic upgrades result in an additional 220 pounds of downforce at 155mph versus the standard GT R, as per AMG itself.
While the Mercedes-Benz AMG GT R Pro is already a force to be reckoned with off the assembly line, some upgrades can really enhance its natural DNA. Our customer Scott Fisher recently purchased the APR Performance Carbon Fiber Fender Vents for his 2020 Mercedes Benz GT R Pro. Not only do these vents add a nice aesthetic to the top-of-the-range model, but they are also fully functional. APR Fender Vents reduces high-pressure air that builds up in the wheel wells and helps transfer away unwanted heat. This is important because excessive heat can cause major and expensive damage to critical components in your car. The engine, radiator, brakes, transmission, and differential all need good airflow to keep unwanted heat at bay.
The APR Carbon Fiber Fender Vents are manufactured from pre-preg carbon fiber reinforced polymer (CFRP) composite materials for a superior strength-to-weight ratio. The vents were formed in the autoclave at high temperatures to achieve high strength and low weight. The result is a pair of vents that add both function and "lightness" where it really counts. Each air duct is also finished with UV-resistant clear-coat paint for added defense against environmental conditions. To take care of these vents, do as you would with your vehicle's paint finish – polish then coat with good-quality wax or synthetic protectant.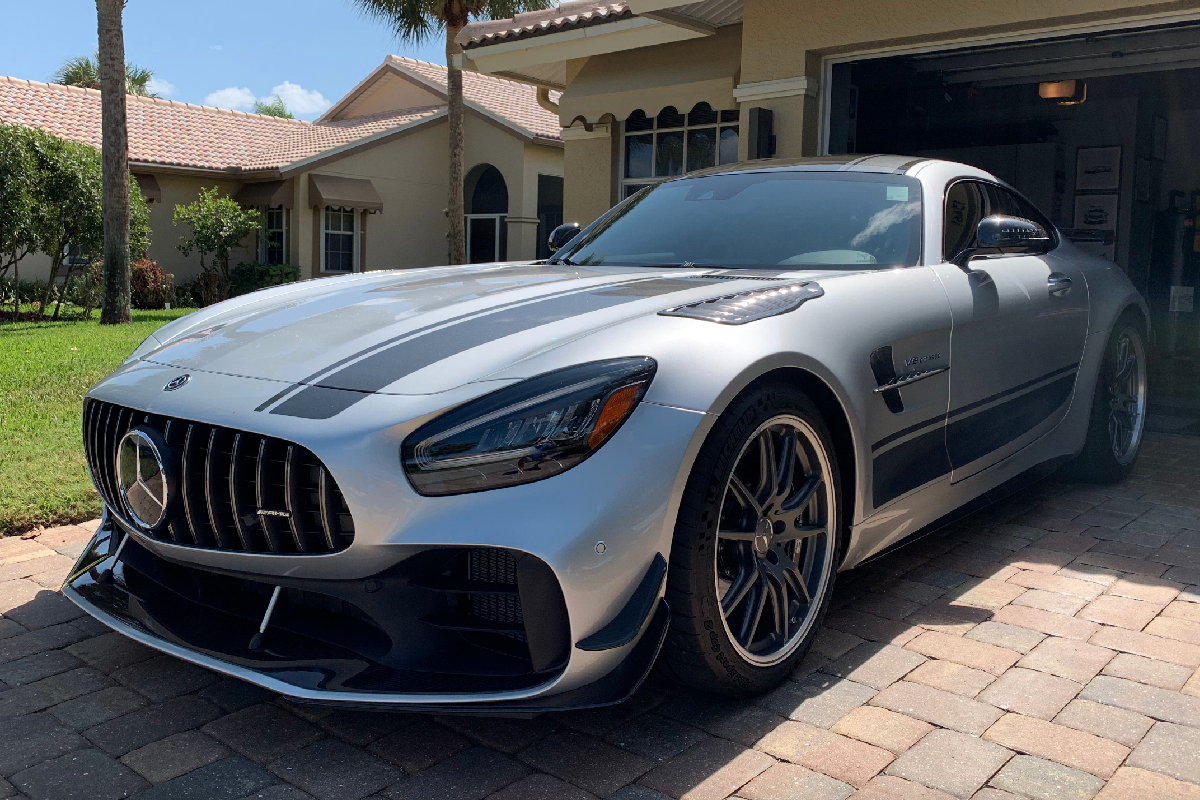 Features:
Direct OEM Replacement
Carbon Fiber Construction
UV-Resistant Coating
Fitment:
2020-2021 Mercedes-AMG GT R Pro
If you have any questions about APR Performance, please do not hesitate to contact us. You can reach the Vivid Racing team by phone at 1-480-966-3040 or via email at sales@vividracing.com.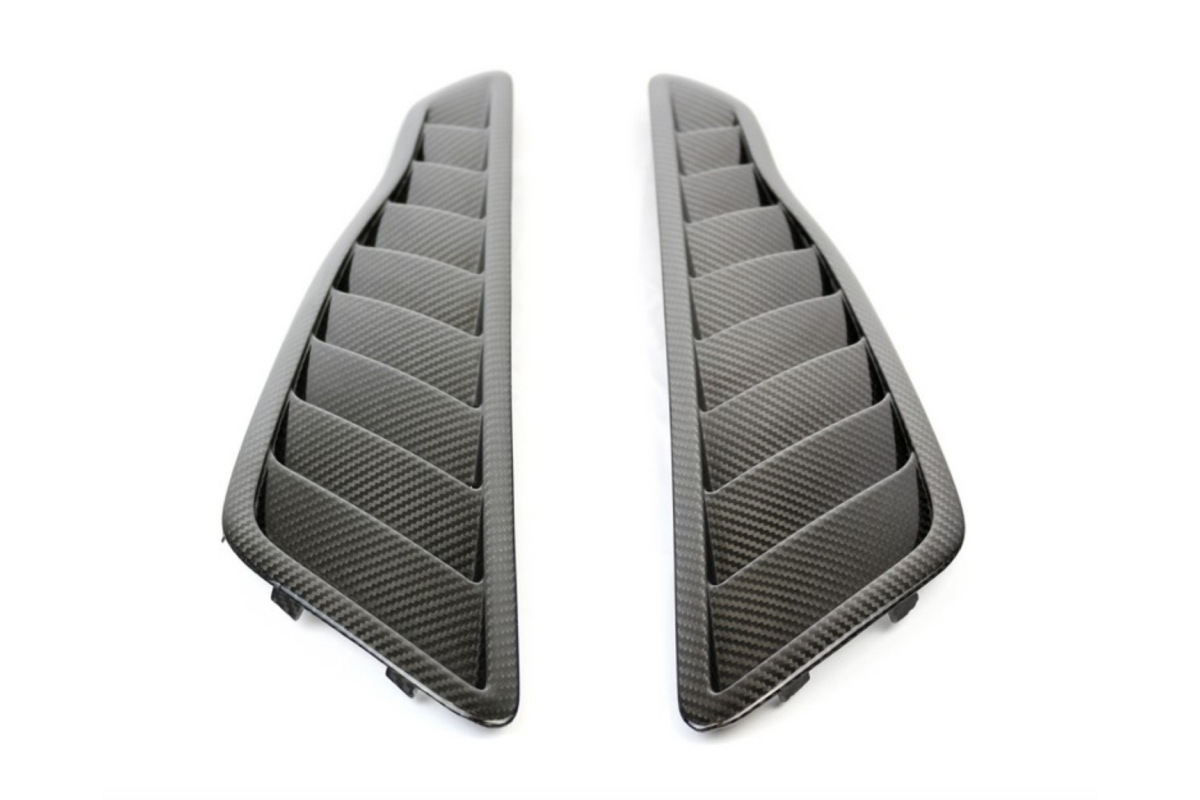 Related Images: