The 2022 V10 Audi R8 is nothing short of an absolute weapon. Being one of the few, high-performance sports cars left in production with a V10 motor, this platform is truly special. Especially for some of the most wholesome exhaust tones that can be produced from an automotive vehicle. For our customer @track.junkie.gt3 and his 2022 Audi R8, he opted for the Quicksilver Active Titan Sport Exhaust in the quest for the highest quality harmonic sounds from his R8.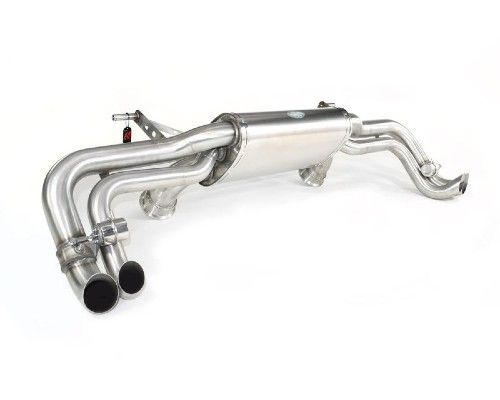 The Quicksilver Active Titan Sport Exhaust is one of the few systems on the market for the 2022 Audi R8, but it sure does check all the boxes of necessities when looking to upgrade an exotic exhaust. Quicksilver is known for producing a beautiful, yet aggressive sound that one typically desires from a V10. Usually described as a domesticated F1 car, but those sounds aren't always appropriate when driving a "domesticated" car. Or maybe even a daily driver. Quicksilver has approached this with their Active Valve technology. This gives the driver the ability to tailor the sound to match the environment via Quicksilver's Sound Architect app. All at the touch of a button, the R8 can go from settled and tamed; to a pissed-off Ayrton Senna flying around Monaco. At lower speeds, the exhaust will produce a deep tone, with the volume and pitch increasing to an F1 level as the RPMs start to climax toward redline. This is ideal for and daily or long-distance driver.
Outside of having the ability to tailor the exhaust's pitch and sound level, Quicksilver has done extensive testing to analyze which elements of the system need to be suppressed or enhanced. Quicksilver's Sound Architect composes two separate gas paths and an electronic valve to determine which path is taken. These two directions are either Sport or Refined. This is controlled either by the app or the car's existing controls. This assures the most sophisticated driving sound experience.
Key Features of the Quicksilver Active Titan Sport Exhaust:
• Wonderful deep muscle-rich sound.
• Titanium silencer casing for weight reduction.
• Active Valves
• Improved throttle response.
• Retains original tips to keep the look.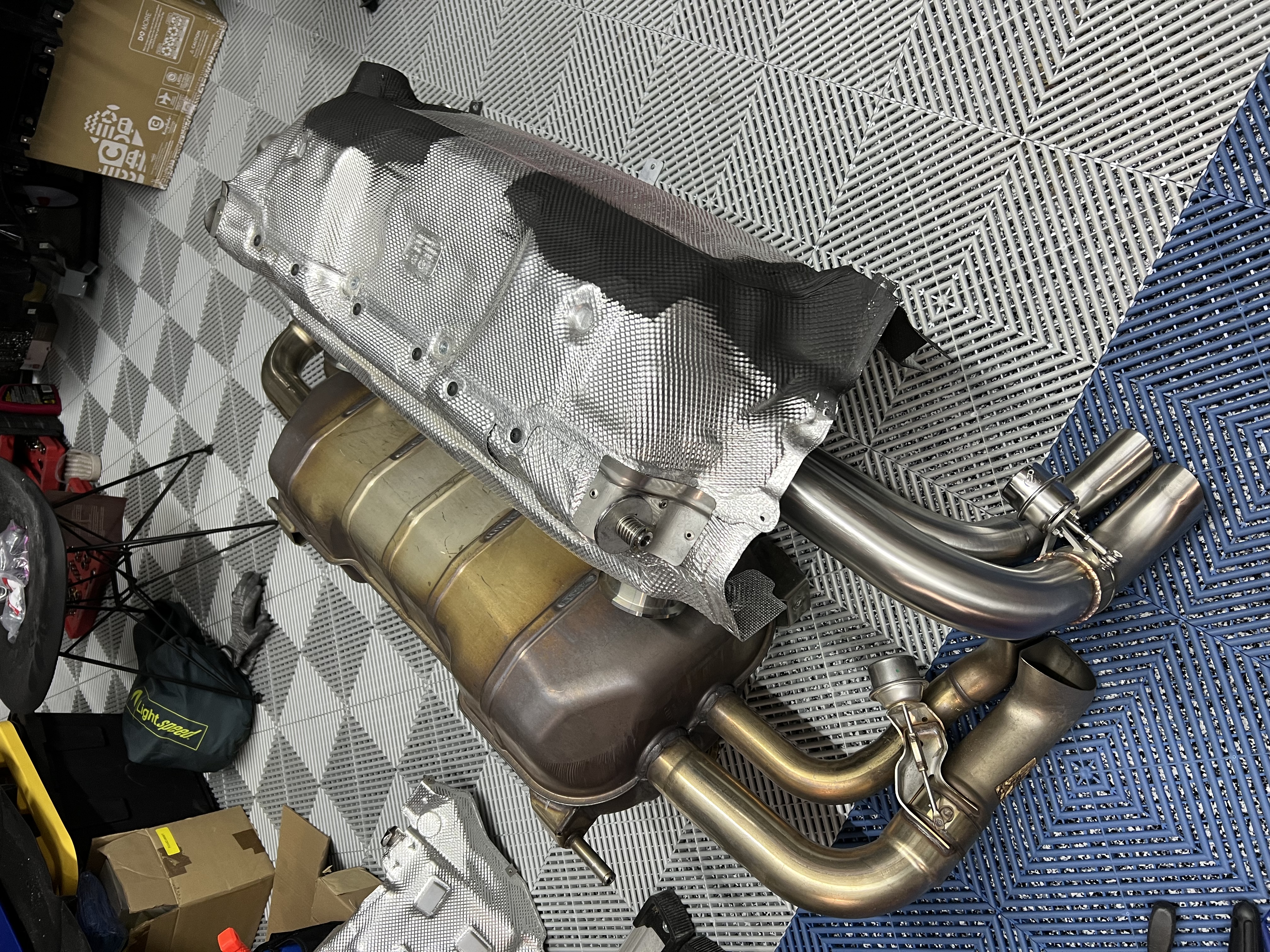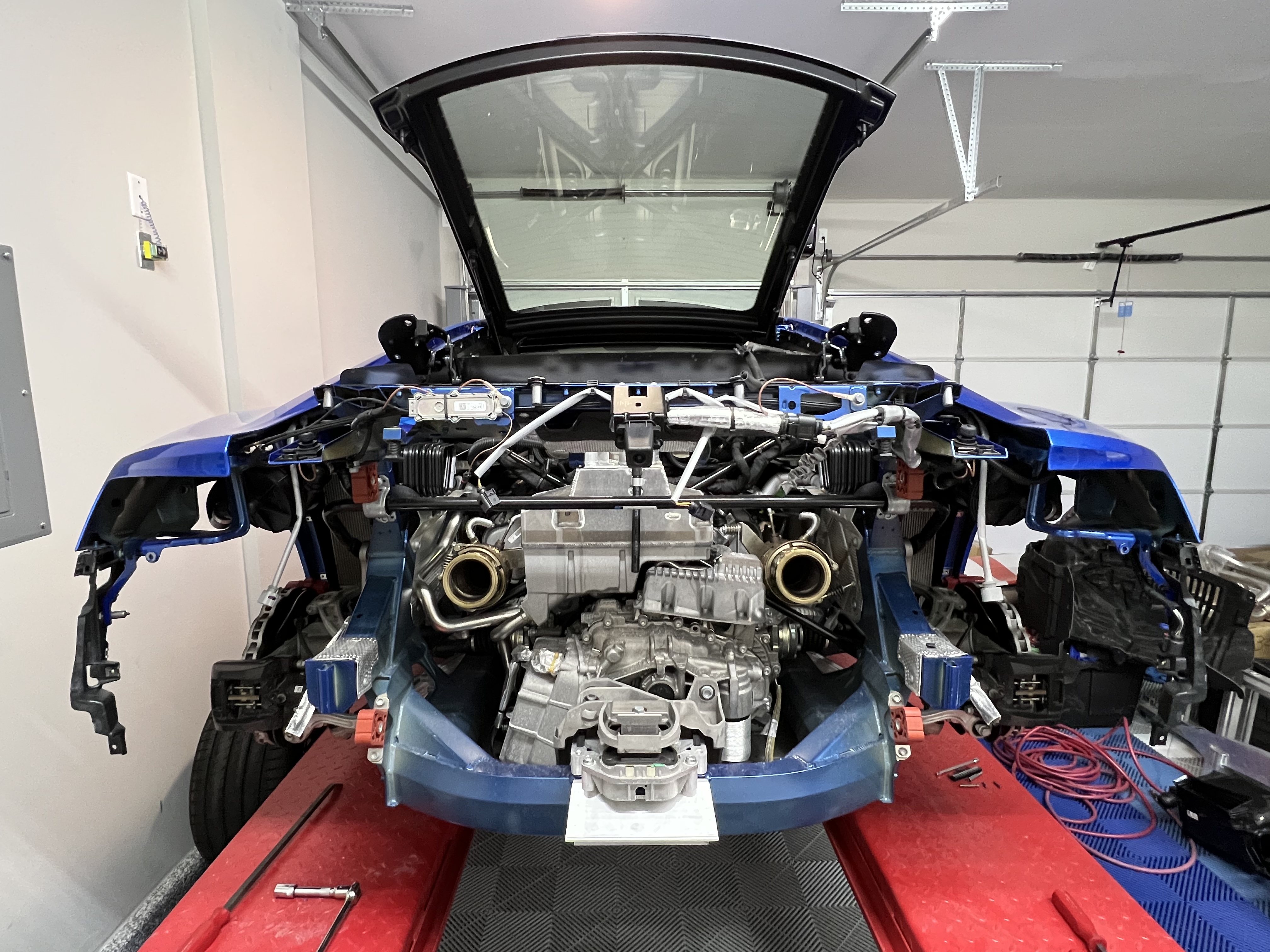 @track.junkie.gt3 ordered his Titan Sport Exhaust from us here at Vivid Racing and like a true car enthusiast was married to installing this piece of art in his garage. What he thought was going to be a weekend project, turned into a "WEEK LONG PROJECT!" and included, "This was the most complex exhaust changing ever." We don't doubt this one bit; but the video he sent in of the end result after the installation, would make it all worth it. There is no question the Quicksilver exhaust systems are some of the best on the market, with an emphasis when talking about the V10 Audi R8.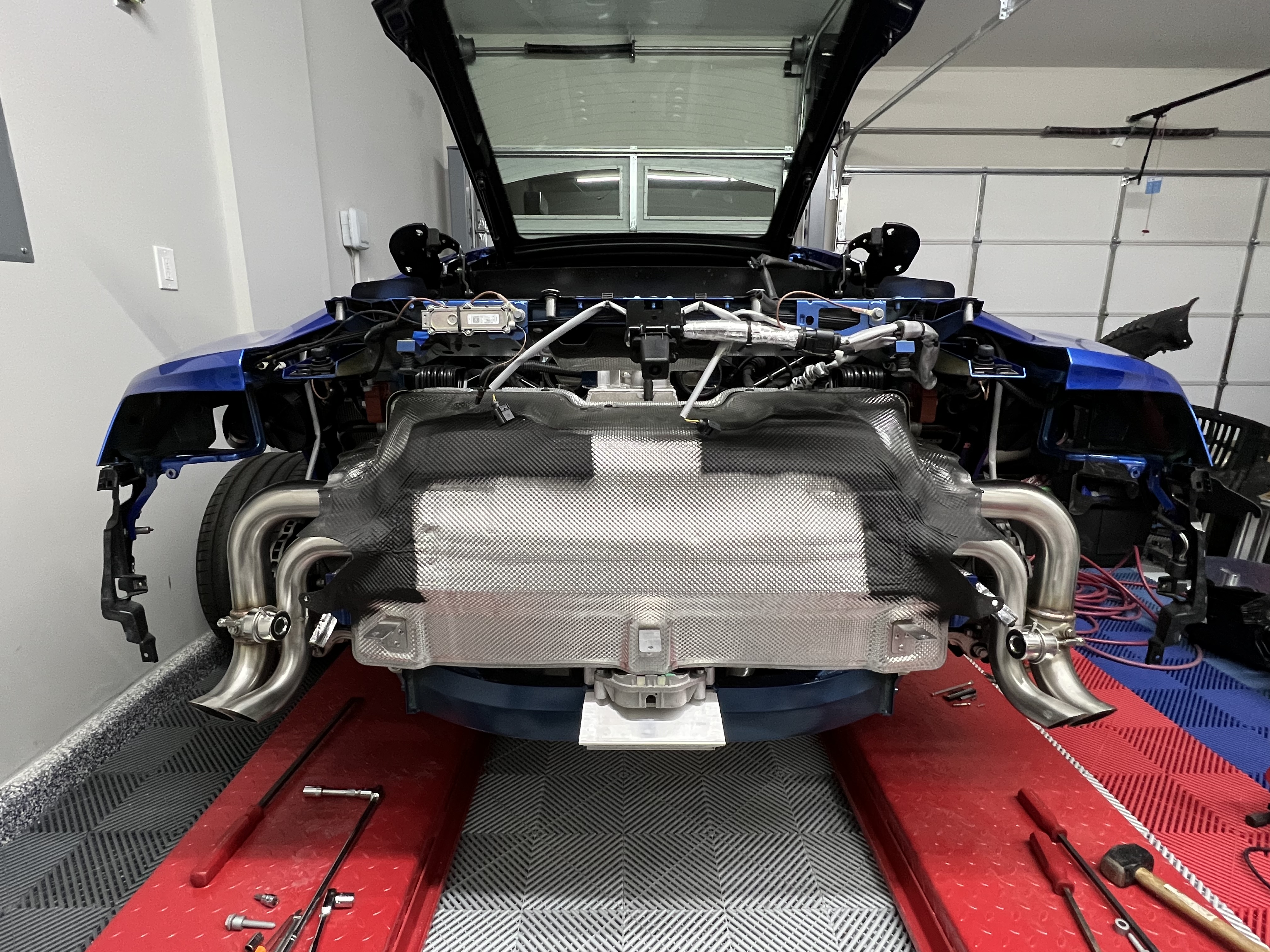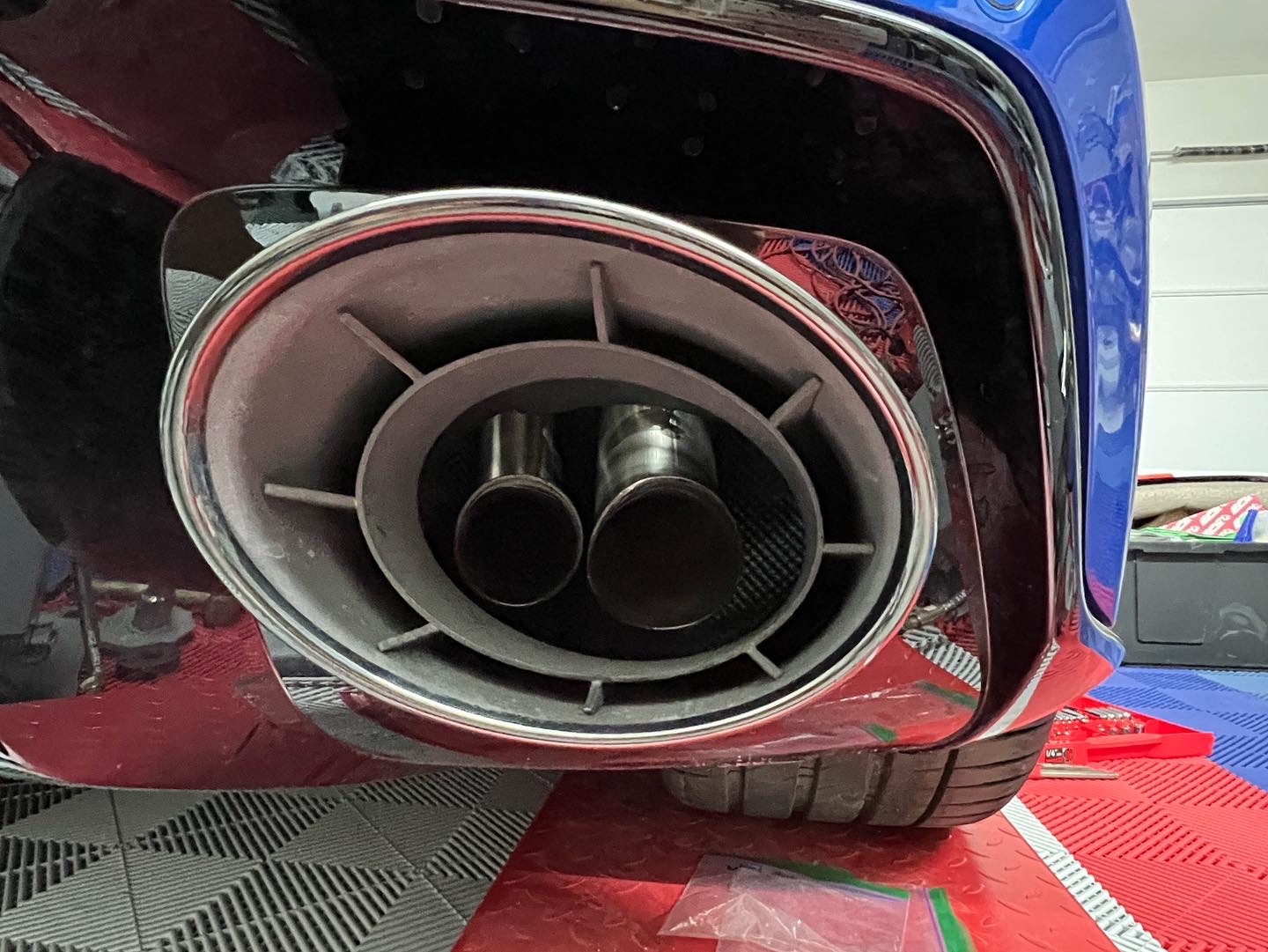 Enjoy some quality sound and satisfaction of that first start-up after a fresh exhaust install, courtesy of, @track.junkie.gt3. If you're lucky, maybe catch him and his hellbent R8 out at the track.
Some more sound samples from the Quicksilver system on the R8.
If you're interested in the Quicksilver Active Titan Exhaust system for the Audi R8 or any other vehicles, make sure to reach out to us at sales@vividracing.com or give us a call at (480) 966-3040