Calling the Porsche 911 an iconic would be an understatement. It's arguably the most iconic car in history, and although it has changed a massive amount of the years, it still has the same design language. Being such an icon and such a high-performance car, you shouldn't just stick some random aftermarket wheels on it and call it a day. It's a car that deserves something well designed and well put together. This is why so many Porsche 911 owners choose to run HRE wheels on their car.
HRE's Flowform wheels are a great way to get into a set of high-quality HREs without breaking the bank. They might not be as strong as fully forged wheels, but they're stronger than cast wheels, and they're affordable. Plus, the simple ten-spoke design matches the iconic styling of the 911 better than almost any wheel. This customer, in particular, chose the rock 20×8.5 +50mm up front and 20×11 +60mm in the rear. This is a nice flush fitment but isn't overly aggressive. For anyone looking for a midrange wheel for the 911, HRE is a great place to start.
If you have any questions about HRE FF15 wheels or would like to purchase parts for your car, please do not hesitate to contact us. We can be reached by phone at 1.480.966.3040 or via email at sales@vividracing.com.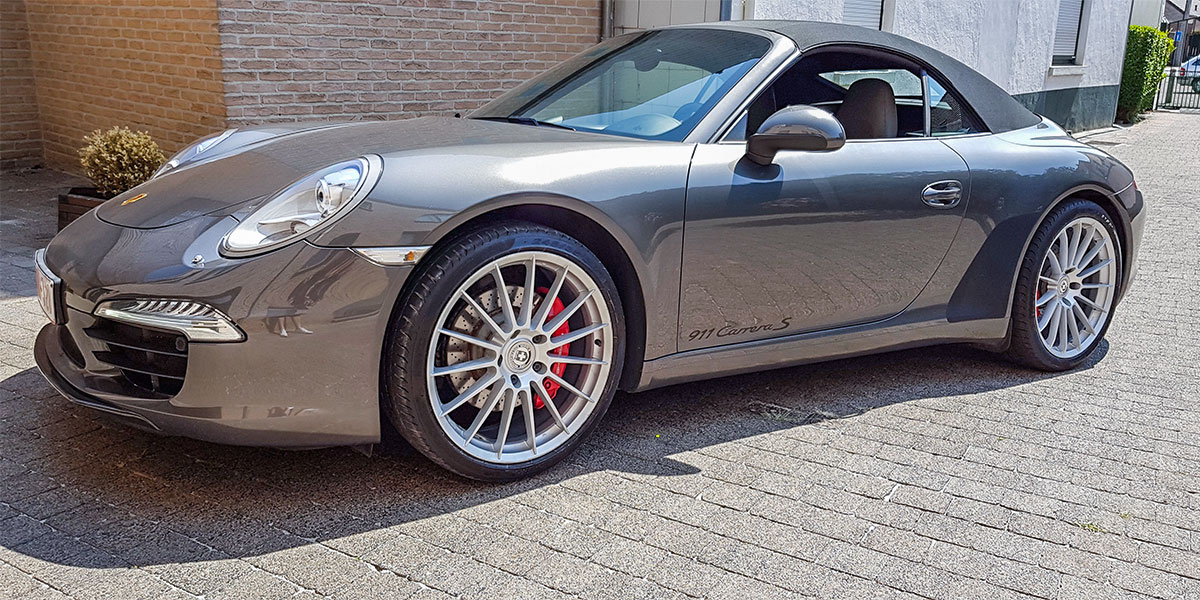 Related Images: