The AL13s Design Technik series perfectly demonstrates how the brand has become the vanguard of design in the wheel industry. The DT lineup boasts the most customization options thanks to its 3-piece configuration – all of which will never go out of fashion. Launched in 2017, these were the first wheels to surface with spoke-side drop center pocketing. They are the perfect example of form and function, manufactured using weight-saving engineering and modern aesthetics. AL13's DT wheels feature a lightweight construction with a deep concave profile and unique step-lip contouring to complement the body lines of your vehicle. That's exactly why our customer chose to install a set of AL13 DT003 wheels on their stunning Blu Nethuns Lamborghini Huracan.
The AL13 DT003 wheels are crafted from aerospace-grade forged aluminum and are expertly engineered for exotic performance vehicles such as the Lamborghini Huracan. After all, the Lamborghini Huracan EVO Spyder delivers incredible thrills in an attractive package that showcases eccentric colors, noteworthy scents, and tantalizing sounds. A seductively styled car such as the Huracan deserves a nice pair of shoes that will get it noticed wherever it's going. While the supercar's stock wheels are certainly attractive, sometimes you just want to personalize your ride with a set that's more catered to your unique taste. Enter, the AL13 DT003 wheel.
Our customer opted for DT003s in 20×9 5×112 +34 at the front and 21×12 5×112 +36 at the rear with 50/50 gloss polished hardware. The wheels are finished in a Triple Black Tint color with a customized center cap featuring an RPM Red ring to match the bright red calipers. The face of the wheel is finished in a Brushed Liquid Smoke Black color with a Gloss Liquid Smoke Black lip to give it that timeless appeal and perfectly contrast the bold factory paint color of this Huracan EVO Spyder.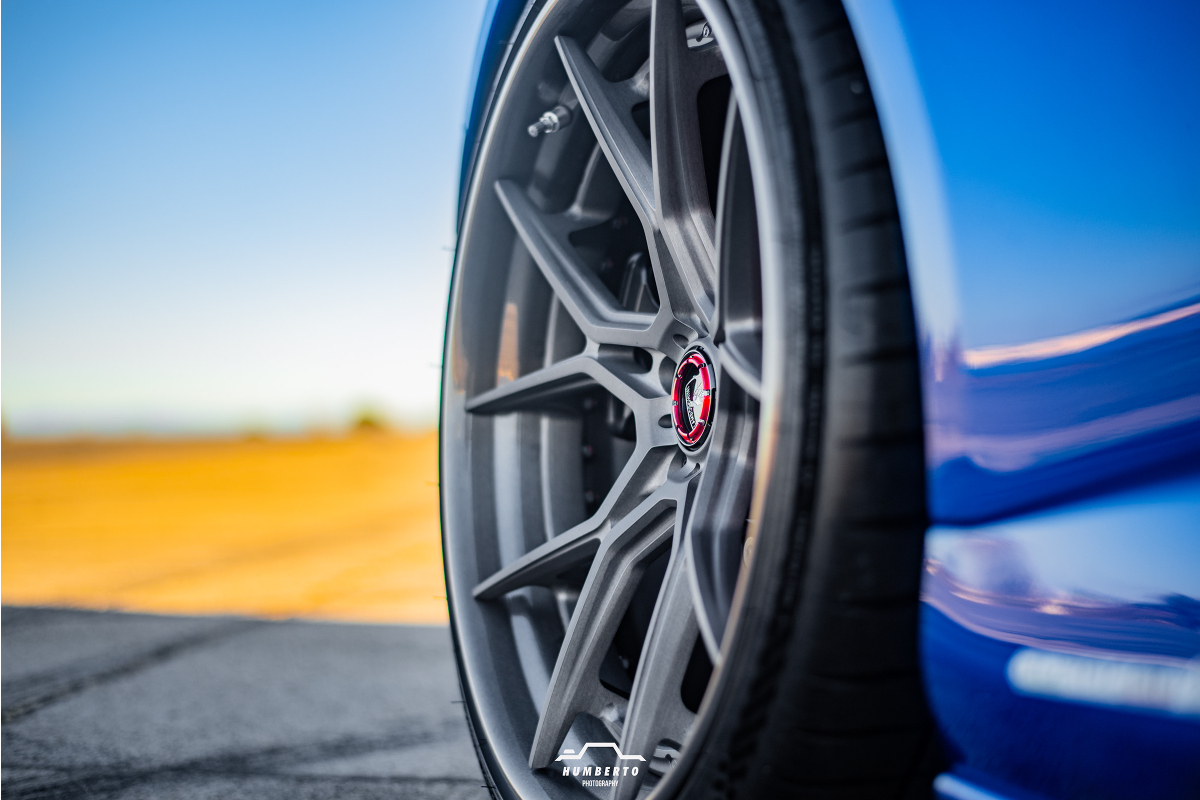 Specifications:
Model: Lamborghini Huracan EVO Spyder AWD
Wheels: AL13 DT003 5050
Front Size: 20×9 5×112 +34
Rear Size: 21×12 5×112 +36
Center: Satin Brushed Triple Black Tint
Outer: Gloss Polished Triple Black Tint
Inner: Gloss Polished Triple Black Tint
Hardware: 50/50 Gloss Polished Triple Black Tint
Center Cap: Gloss Black w/ Gloss Brushed RPM Red Ring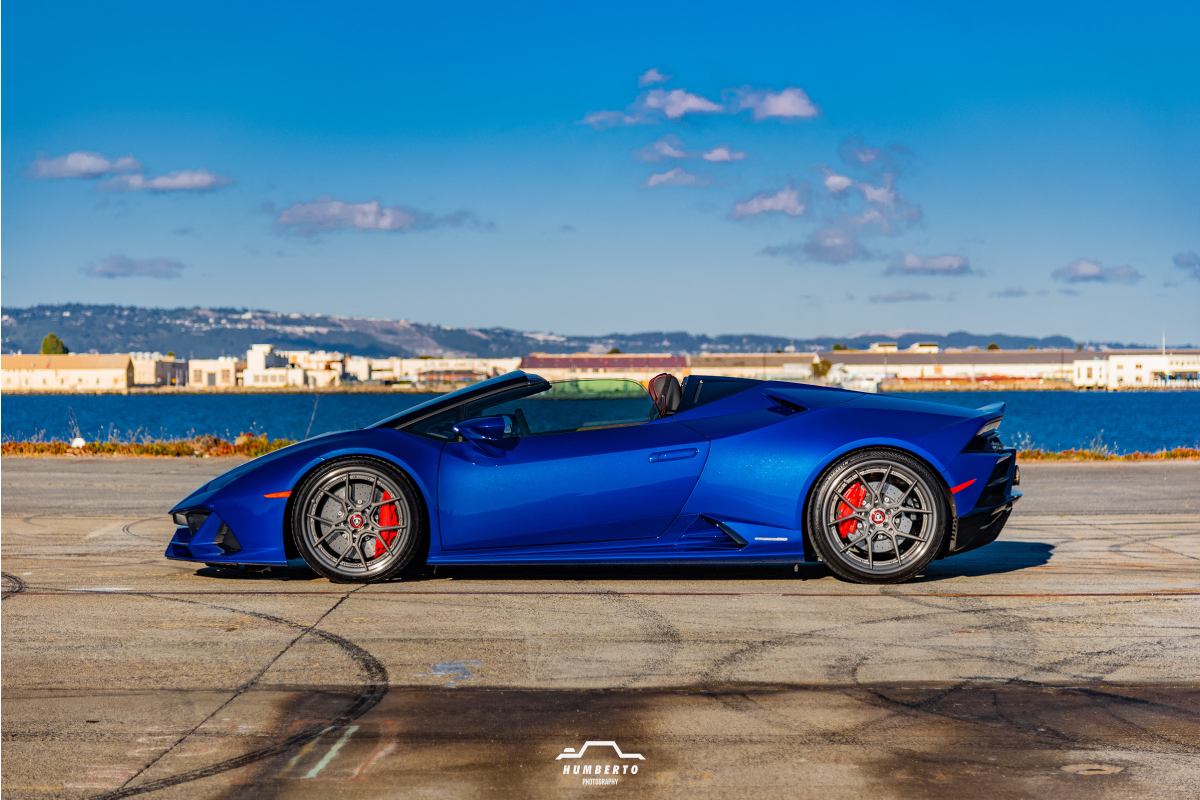 AL13 DT003 Features:
Lightweight construction.
3-Piece configuration.
Aero-space grade 6061 T6 forged aluminum material.
6061 T6 aluminum rim halves.
Deep concave profile.
Unique step-lip contouring suspended spoke extension.
Tailor-made and built-to-order for specific vehicle fitment.
Milled back-side pocketing for un-sprung mass reduction, promotion of cornering dynamics, stopping power, and acceleration.
Hidden or exposed 50/50 hardware options.
Modular width availability.
Boundless component finishing options.
Multi-piece construction allowing for easily replaceable components.
Available Diameter: 18 – 24″
Available Width: 8 – 13″
If you have any questions about AL13 wheels or fitment, please do not hesitate to contact us. You can reach the Vivid Racing team by phone at 1-480-966-3040 or via email at sales@vividracing.com.