If you're looking to improve your car's performance, you may be wondering if you should install a cold air intake or a ram air intake. Both of these intakes can give your car a boost, but they work in different ways. In this article, we'll take a look at the difference between cold air intakes and ram air intakes. We'll also discuss when each type of intake is most beneficial.
What is an Intake System?
When air is compressed by the engine into a smaller space, it becomes hot. Hot air is less dense than cool air. So when an engine compresses hot air to create power, there's less available oxygen in the combustion chamber for the fuel to burn with. This can make it difficult for your vehicle to maintain its power at high speeds.
An intake system draws in cooler air from outside the engine bay. This gives your engine more oxygen to burn with while increasing its power by allowing it to create more torque. This is why cars need intakes at high speeds. Cars use ram air intake when they are traveling at high speeds or when they are looking for every last bit of speed out of their engines.
What is a Cold Air Intake?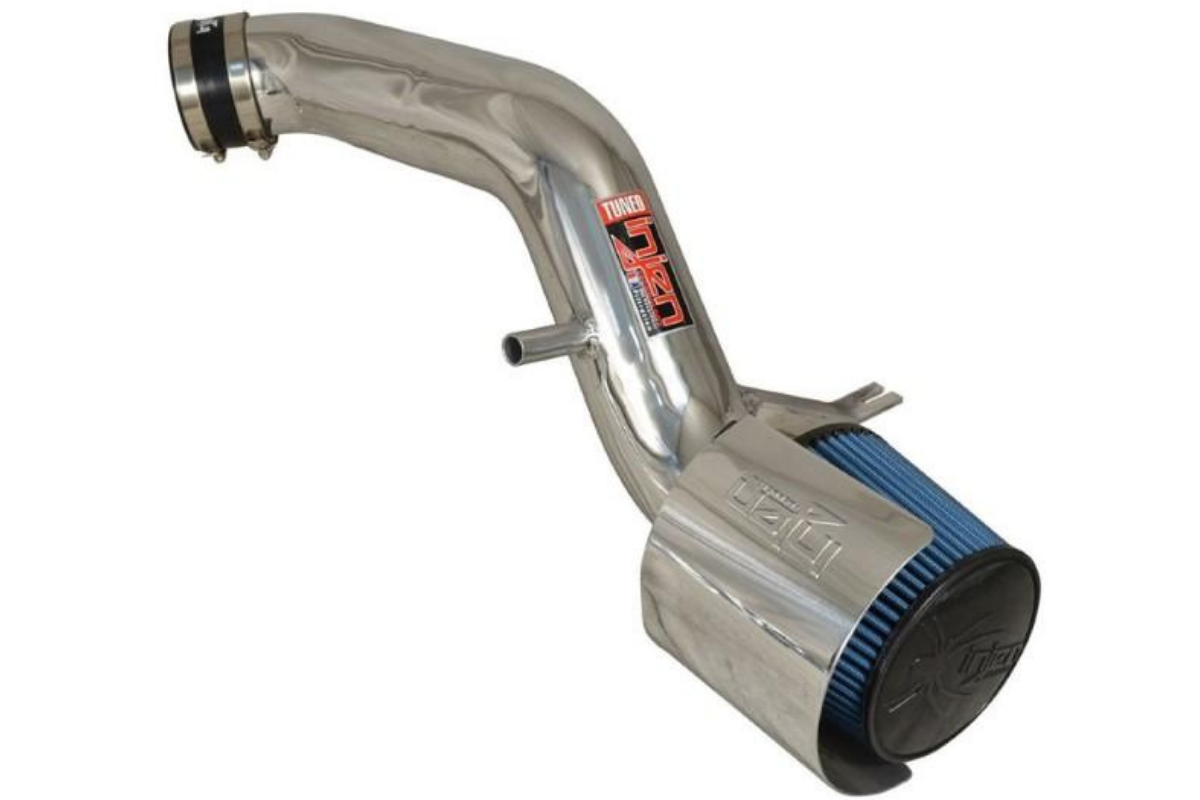 Cold air intakes filter cooler, denser outside air into your vehicle's engine bay. This type of intake is beneficial in two circumstances.
First, it draws in air that can maximize engine power when your car needs it most. This is because cool air has a much greater density than hot air. It also makes combustion more efficient by providing your engine with cooler air to burn the available fuel with.
Second, cold air intakes are beneficial for maximizing fuel efficiency. They draw air from outside the engine bay and feed it into your engine to increase volumetric efficiency. This is more efficient than drawing air from inside the engine bay because the cool, dense air will allow for better fuel combustion.


What Are The Pros?
Cold air intakes have several benefits. They allow you to increase engine power and fuel efficiency by feeding your engine cooler, denser outside air. They decrease the temperature of the air entering your engine while allowing it to burn more efficiently with available oxygen. They allow you to customize and enhance your vehicle's performance.
Many cold air intakes are inexpensive, which allows you to make a relatively small investment without breaking the bank. Because of its design, a cold air intake can easily fit into your engine bay. This allows your vehicle to be customized without too much trouble. There is a wide range of designs available on the market.
In addition, a cold air intake is simple and easy to install. This makes it relatively hassle-free as far as aftermarket modifications go. It also doesn't require making any major alterations to your vehicle's engine bay.
Some of the most popular brands on the market include AFE, Injen, and AEM. These manufacturers have been around for many years and they continue to produce innovative cold air intakes that can increase power and fuel efficiency with ease.
What Are The Cons?
A cold air intake is not an ideal system on its own because it draws in denser air from outside. This does not mean that your engine's volumetric efficiency will be improved by drawing hot air in instead. A problem with cold air intakes is that they typically create turbulence when used alone, which can increase the likelihood of your engine backfiring when you come to a stop.
When Should You Use a Cold Air Intake?
A cold air intake is beneficial when you want to increase power due to the denser air it brings into your engine. Cold air intakes are also beneficial when you want to improve fuel efficiency by maximizing volumetric efficiency.
What is a Ram Air Intake?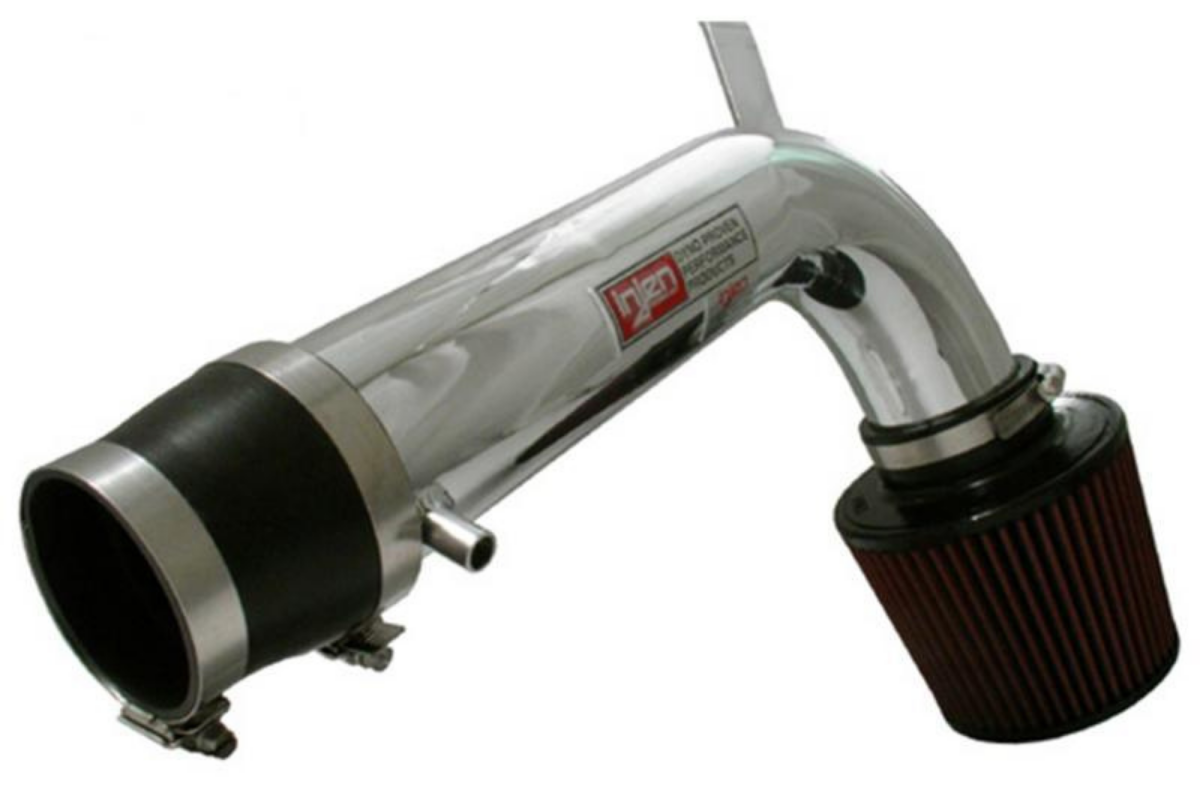 A ram air intake draws in cool, dense outside air from the atmosphere and rams or pushes it into your vehicle's engine. This is ideal when you need volumetric efficiency to increase power or speed.
For example, when you travel faster, your car needs more air to get all of the fuel to combust within its cylinders. This is because when you increase the volume and velocity of air entering an engine, it also increases a phenomenon known as volumetric efficiency or VE. When you increase your car's VE, it allows your engine to create more power.


What Are The Pros?
Ram air intakes are popular among racecar drivers because they draw in cooler air from outside the vehicle. This allows the engine to function at its highest level while increasing a car's speed due to volumetric efficiency.
Racecar drivers place vents along with their vehicles' front bumpers because this is typically the area of the car that will be traveling through the air at high speeds. Vents allow for maximum airflow when they are combined with a ram air intake system.
Another advantage of a ram air intake is that it does not increase turbulence when it is used alone. This is because such intakes create a vacuum inside the engine bay that draws air in so your car can function properly even at high speeds.
What Are The Cons?
Ram air intakes can be less effective in cold weather because they draw in air from outside the engine bay, which is typically hotter than the air inside the engine bay. This means that it takes more powerful and efficient fans to move air into your vehicle's engine.
Cold weather also makes ram air intakes less effective because cool, dense air typically has a much lower density than hot air–meaning that there is less oxygen for your engine to burn.
Ram air intakes are suitable for high speeds and racing but not as much for daily driving.
What Intake System Should I Use?
To choose the best intake system for your car, consider what you need it most for–daily driving or high speeds. The best intake system is a cold air intake for daily driving and a ram air intake for high speeds.
This is because cold air intakes are more effective in normal conditions but ram air intakes still maintain oxygen concentrations at high speeds. Both systems are beneficial when you want to maximize your car's volumetric efficiency, which will increase power output.
Conclusion
Cold air intakes and ram air intakes are two different types of aftermarket car parts that modify the airflow into your engine. While they share a lot of similarities, there are some key differences between the two types of intakes.
We have explained the benefits of each type in this article. By understanding the difference between these two types of intakes, you can make an informed decision about which one is best for your vehicle.