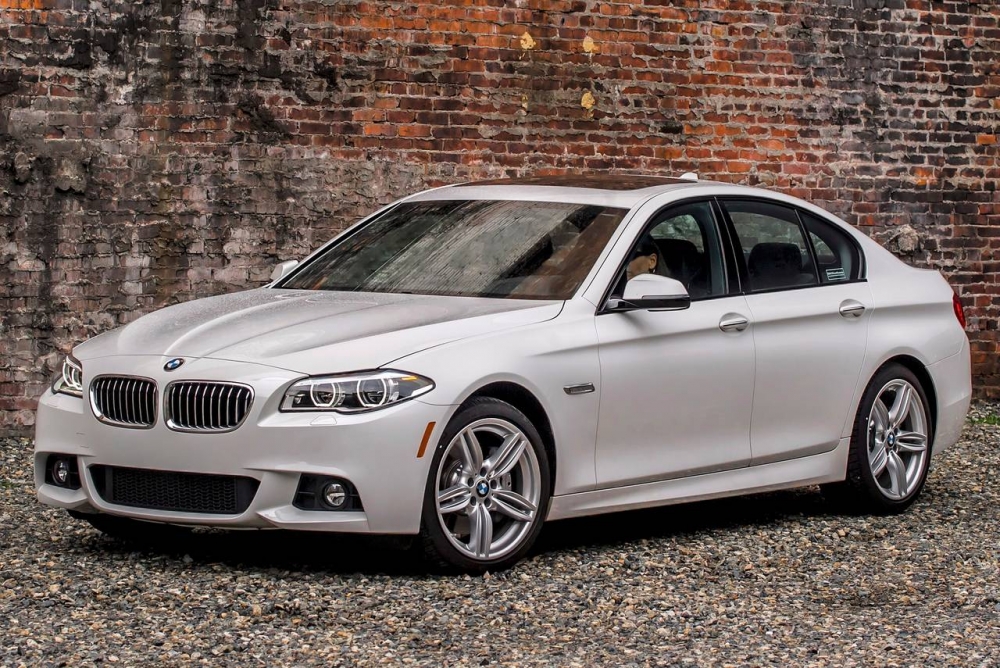 @edmunds
The BMW 550i/650i is truly the perfect mix of luxury & sporty in all model years. However today, we'll be focusing on the sixth generation (F10/F11/F07/F18). BMW certainly took care of the luxury aspect of the car, as BMW does. Even though the car comes with a 4.4L V8 twin-turbocharged engine, after a while it can start to feel bogged down. With the earlier generations of the BMW 550i/650i coming down to a more affordable price, we're expecting to see a whole new generation of car enthusiasts eagerly waiting to modify their new shiny, high-end BMWs. Whether that description fits you perfectly, or you've had the car for a while, and just want a bit more 'pep in the step', this article is perfect for you. We'll be going over the special features of the 550i/650i and the best way to add more horsepower, instantly. Pretty interesting stuff.
The BMW 550i/650i is definitely one of the higher-end luxury cars money can buy. With that being said, they're very desirable, and you can pick up some of the slightly older models for a decent price point as of right now. What makes the 550i/650 a different, unique competitor to the other luxury sports cars in the market? Well for starters, it comes with a 4.4L twin-turbocharged V8, giving it the power it needs to really throw you in your seat. The big engine along with the dual-clutch transmission(available in all the F10 models), active rear steering, automatic parking, along with much more make it stand out against much of the competition. The only real downside we've seen is the weight, coming in at around 4,300lbs. It sucks, but we've got to remember that it is a luxury AND sporty car.
"I've never worked on cars before. What mod can I start off with?", "What mod should I do first?", "Which mod will give me the best bang for my buck?". You've probably asked yourself at least one of these popular questions before, or maybe even recently. Luckily for you, you've found the place to answer all of those questions. If you've never worked on cars before, you're probably pretty intimidated by all the terminology being thrown at you. Don't stress out, we've made this as easy to read as possible. The first mod you've probably looked at doing was a cold air intake, exhaust, or maybe even some side skirts. While these are cool, they don't improve the power of your vehicle a considerable amount. Plus, with how much exhausts cost nowadays, that can be pretty disappointing. We have the perfect answer that fixes all these problems. The most bang for your buck can be found in a modification called tuning. Tuning is the process of changing the fuel-to-air ratios, along with a few other programmable engine timing components to maximize power output. If you've been in the car industry for a while, tuning isn't a new concept as cars have been getting tuned since the carburetor days. There's a reason car tuning has been around as long as it has, because it works, and it works well. That along with being relatively cheap can make for a perfect first mod or a perfect 100th mod. Plus, tuning doesn't just add power, it also adds a couple of new exciting features. These new features include an optional enhanced sports display and a higher speed limiter. All you need is the VR Tuned ECU Flash unit!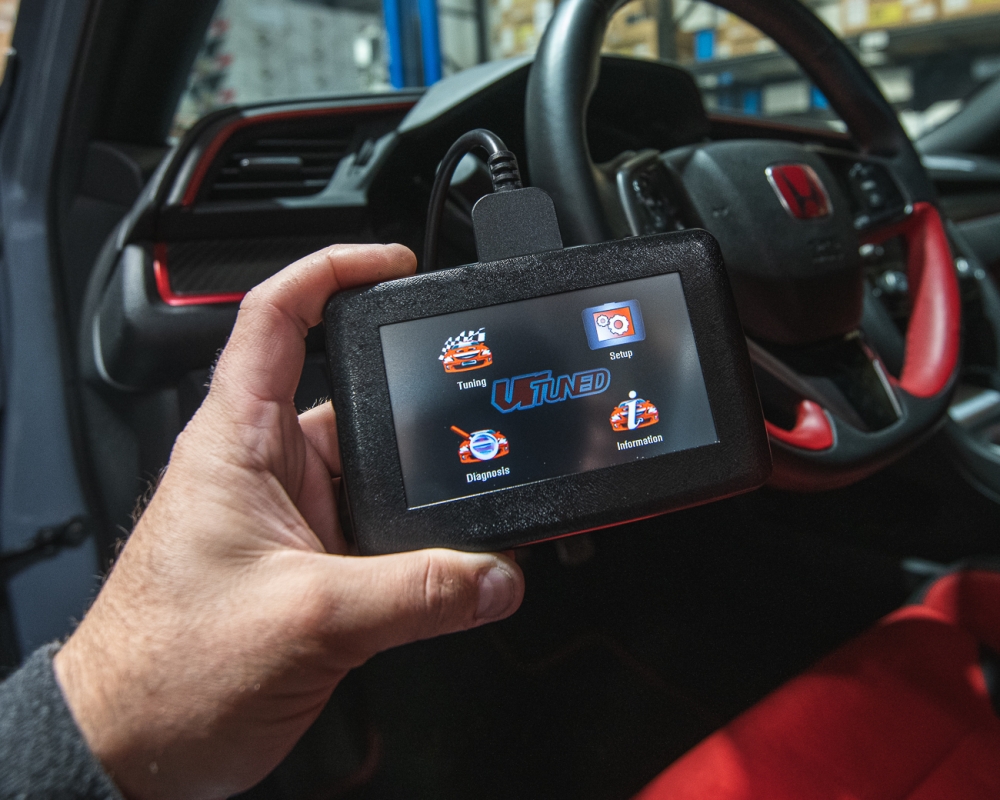 Once you've got your unit, simply plug it into your OBDII plug, press the "Tuning" button, select your model, and follow the on-screen instructions. If you're having trouble, we've made a YouTube video that you can find here, and we've embedded it at the bottom of this article! Still, having trouble? No need to fret, shoot us an email at tuning@vividracing.com! Once you've installed the tune, you're all set! What about our test? How well does our tune work?
We ran a BMW 550i on our dyne here at Vivid HQ and wrote down the stock numbers we ran. We got 450HP, and 479FT/LB of torque. We're not necessarily disappointed by these numbers, but we know we can do much MUCH better. After loading our new VR Tuned ECU Flash onto the 550i, we were shocked by how much of an increase this simple tune was able to accomplish. We got 510HP with 549FT/LB of torque. That's an impressive increase of 60 horsepower with 70 ft/lbs of torque! We did not forget about the 650i. Since both the 550i and the 650i run off the same engine, the results are the same.
Crank Horsepower Ratings:
Stock Power: 450HP | 479FT/LB
Tuned Power: 510HP | 549FT/LB
Overall, the VRTuned ECU Flash is a great, cost-effective way to add that extra power you're looking for. It's perfect for the first-time car enthusiast all the way up to master technicians. The ease of use, and instant power gains make it one of the best modifications available to the 550i/650i platform.