The GMC Hummer EV electric truck was unveiled to the world last Fall and it looks as though General Motors stayed true to its word of expanding the lineup. Introducing the Hummer EV SUV because, well, not everyone favors a pickup. GMC showed off the 2024 Hummer EV SUV earlier this month during the NCAA's Final Four telecast in a new commercial narrated by LeBron James. The SUV version will offer many of the same capabilities and off-roading features as the Hummer EV pickup, making this duo the most "capable and compelling electric supertrucks" ever produced.
"The new Hummer EV SUV is the next chapter, offering more options for customers to tailor the truck to their lifestyles, while continuing to encourage them to forge new paths with zero emissions," said Duncan Aldred, vice president of Buick and GMC.
The all-new Hummer all-electric SUV is expected to arrive in the first half of 2023 as part of GMC's 2024 model year lineup. So far, we know that the Hummer EV pickup will go into production at Factory Zero in Detroit and Hamtramck later this fall. GMC has about 10,000 preorders for the pickup, which starts at $112,595. Subsequent editions will come out starting in 2022, but the cheapest edition still starts at nearly $80,000.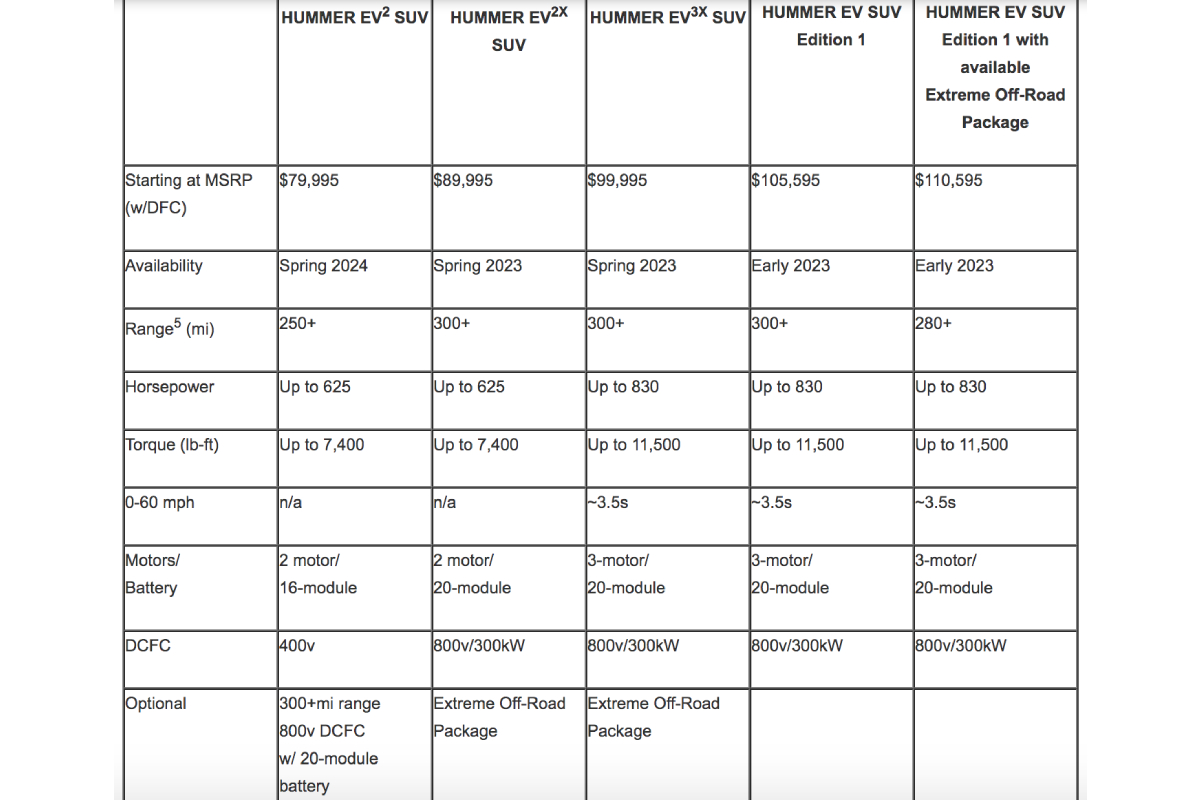 GM has also announced that the Hummer EV SUV will be built at Factory Zero as well, and it goes on sale in early 2023. At that time, it will be a fully loaded Edition 1 model priced at $105,595, which is slightly lower than the pickup Edition 1's price tag of $112,595. Subsequent SUV models will follow, namely the EV2, EV2X, and EV3X. Consumers who want to get the full power of three electric motors can wait until spring of 2023 for the 3X with a starting price of $99,995. The price for the two-motor version (EV2X) is reduced by $10,000 and is also scheduled for spring of 2023. The base Hummer EV2 will take a little longer and will not arrive until spring of 2024 with a price tag of $79,995.
In both cases, the limited-run trim called Edition 1 sold out in about 10 minutes after the order books opened up on October 20, 2020 for the pickup and April 3, 2021 for the SUV. This just goes to show that people flocked to the Hummer EV website and reserved a truck or SUV of their own with a $100 refundable deposit on those two dates. That's pretty impressive, but we are not surprised given the looks, spaciousness, performance, handling, and special features of these next-level, all-electric vehicles.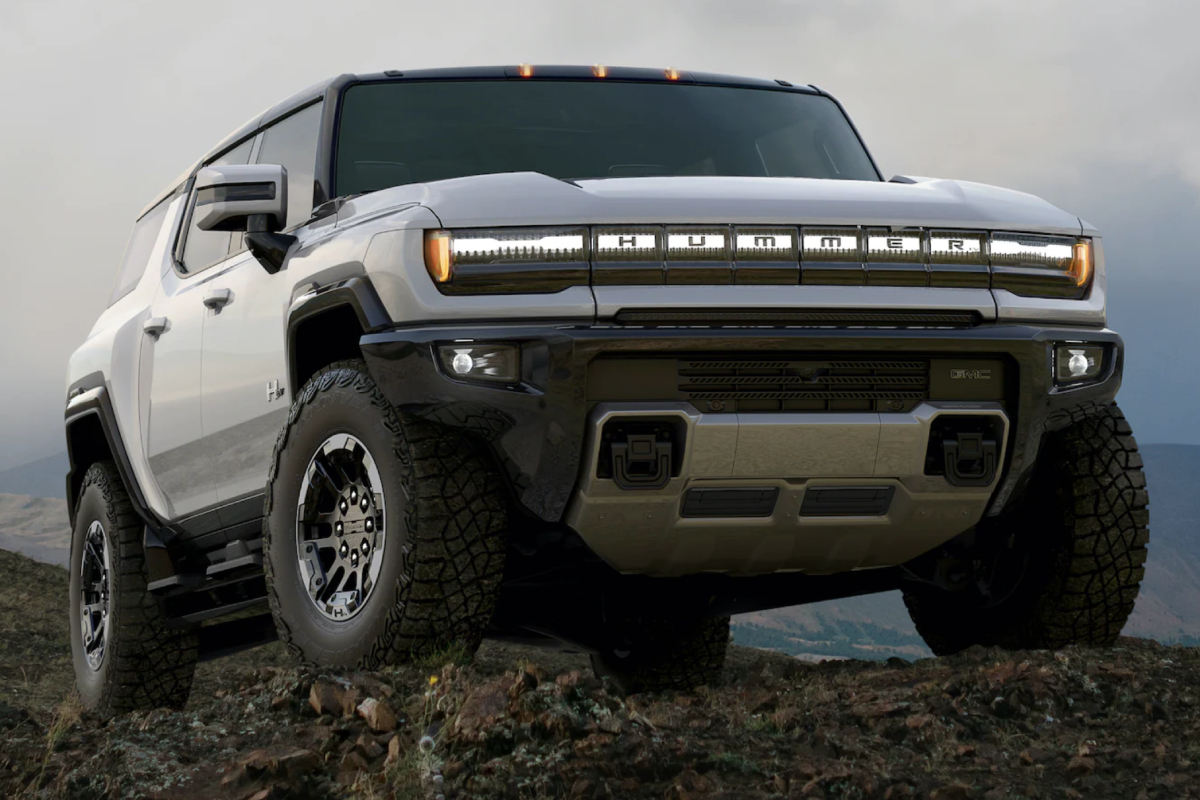 This revolutionary Hummer EV combines the significant features of the pickup with the versatility of an SUV. The SUV boasts a rugged design that includes a new rear end with a mounted full-size spare tire. The SUV is a bit shorter than the truck on which it's based – GM cut off 20 inches in total length as well as 8.9 inches off the wheelbase. In fact, the Hummer EV SUV has a 126.7-inch wheelbase that delivers "best-in-class off-road proportions" with a tight turning circle of just 35.4 feet. According to GM, not only do these measurements give the SUV a more muscular and stubby aesthetic, but it also allows the vehicle to have more agility in the trails. Expect the SUV to be an open-roof off-roader like its pickup sibling and sized somewhere between a Tahoe and Suburban.
Inside, a similar five-passenger layout from the Hummer EV pickup truck remains and includes a large and useful rear cargo area. You can fold down the rear seats to open up 82 cubic feet of additional cargo space, with even more room available under the load floor. The cabin also features the pickup truck's easy-to-remove Infinity Roof sky panels, which can be stored directly in the frunk for when you feel like transforming your Hummer SUV into a 4×4 convertible. Other interior elements include a dashboard a 12.3-inch Driver Information Center and a 13.4-inch touchscreen infotainment center. From this system, you will be able to engage the EV's Super Cruise hands-free driving and use its new trail mapping, accessible through the myGMC app.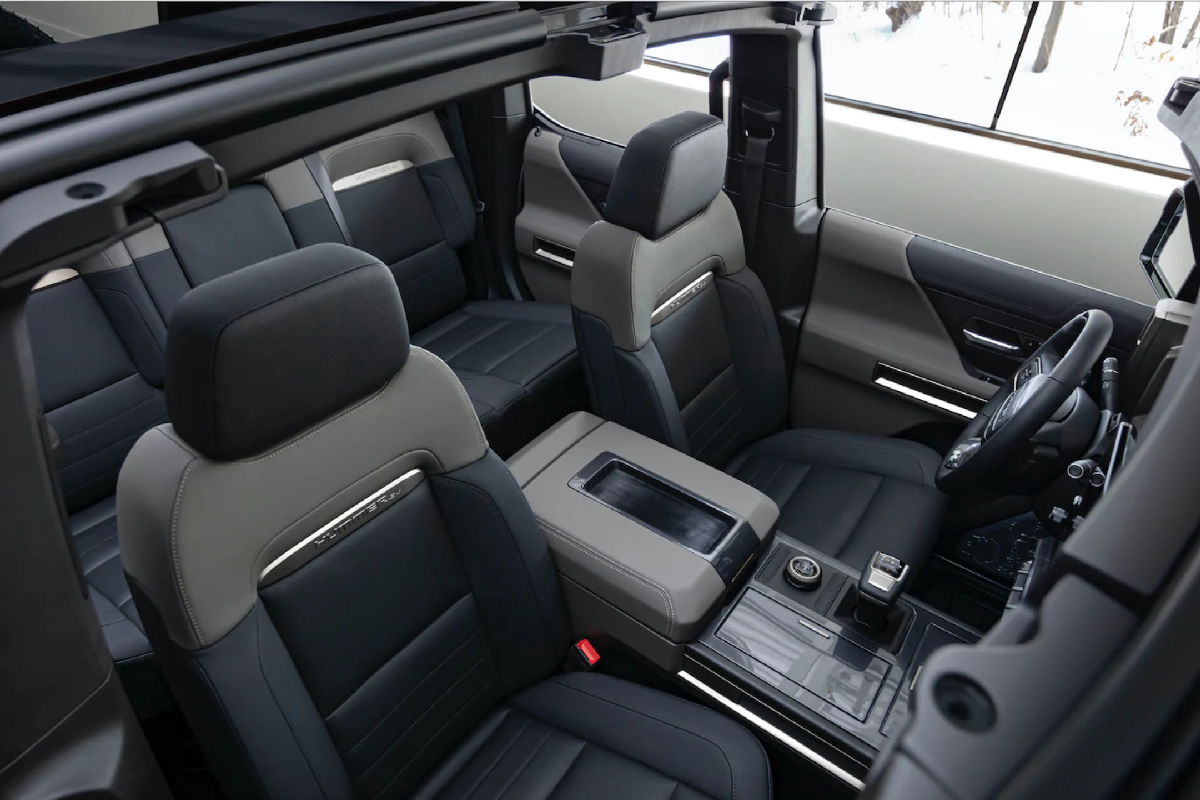 Driven by General Motors' next-generation Ultium Platform, the new Hummer EV SUV has an output of 830 horsepower and 11,500 pound-feet of torque, enough to go from 0 to 60 mph in just 3.5 seconds. That's certainly an impressive figure given the burly body of this off-road beast. These numbers are for the EV3X and the Edition 1, which have a trio of motors (one up front and two at the rear). The EV2 and EV2X have the dual-motor setup that delivers an estimated 625 horsepower and 7,400 pound-feet of torque.
The Hummer EV SUV launches with the exclusive Edition 1, which gives customers the choice to equip the beast for optimal driving range or maximum off-road capability. The Edition 1 comes standard from the factory with 22-inch premium wheels, assist steps, and floor liners. You can also opt for the available Extreme Off-Road package which adds 18-inch wheels and 35-inch-OD MT tires, underbody armor and rock sliders, front eLocker and virtual rear lockers, heavy-duty ball-spline half shafts, UltraVision2 with underbody camera views, and more!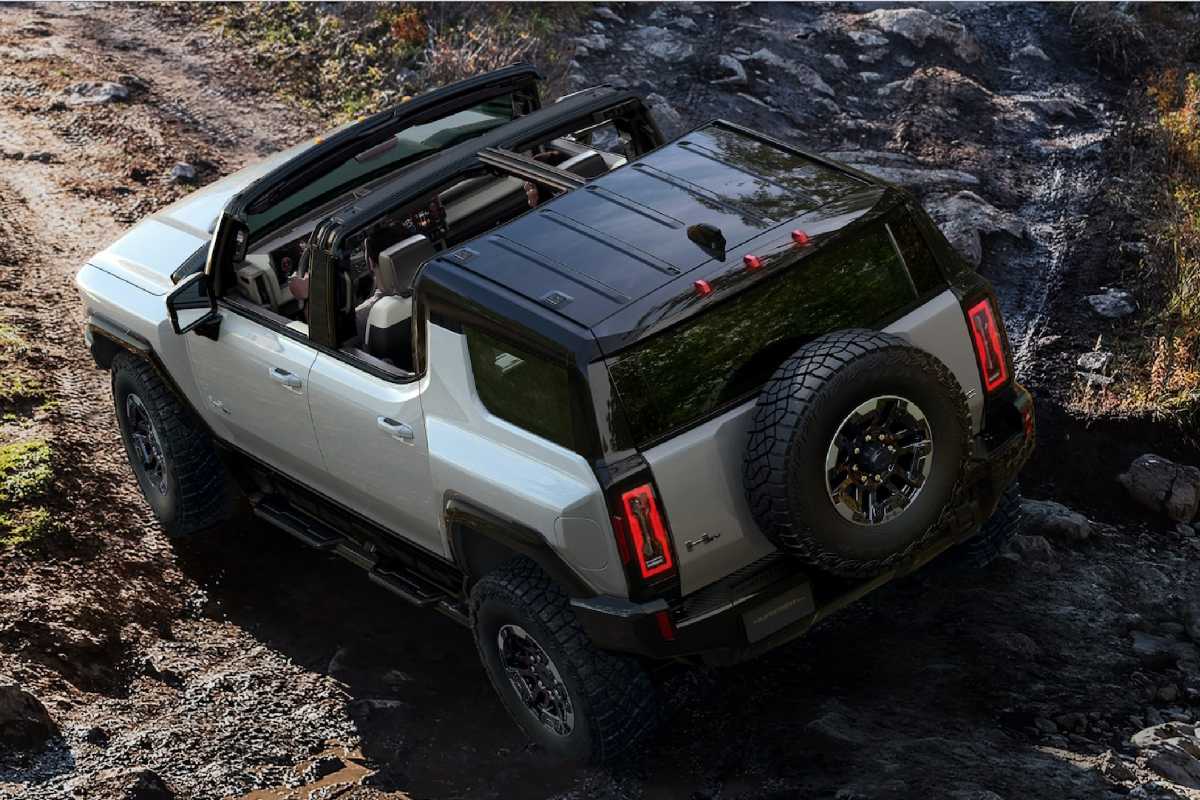 Standard features on 2X, 3X, and Edition 1 models include 4-Wheel Steer with CrabWalk, which allows diagonal-drive functionality, as well as Adaptive Air Suspension with Extract Mode. You may have seen some videos surface of this so-called "crab walk" which is a revolutionary setting that utilizes the Hummer's 4-Wheel Steer that lets the rear wheels turn up to 10 degrees in either direction. This allows the vehicle to drive diagonally at low speeds, helping it to traverse tight trails with a capability that no other SUV can brag about. Meanwhile, the first-of-its-kind Extract Mode helps the Hummer get over tough spaces with added height using the Adaptive Air Ride Suspension to raise approximately 6 inches.
Additional highlights:
Master of maneuverability, with a 126.7-inch wheelbase giving it expected best-in-class off-road proportions with impressive departure and break-over angles, and a tighter turning circle of only 35.4 feet (10.8 meters) with 4 Wheel Steer standard on 2X, 3X, and Edition 1
An immersive interior puts the driver at the center of every moment, including customizable, multisensory user features and an open driving experience with the standard Infinity Roof with removable Sky Panels, I-Bar, and rear drop glass
GM's Ultium Drive System offers up to 830 horsepower and up to 11,500 lb-ft of torque (GM estimated) — enough power for super-fast 0-60-mph sprints in approximately 3.5 seconds with Watts To Freedom
New tactical technology via the redesigned myGMC app including Energy Assist
Great degree of customization via My Mode, auxiliary buttons, and nearly 200 accessories available at launch
Next-gen electric, with a 20-module Ultium battery system offering up to a GM estimated 300-plus miles of range on Edition 1 (with standard equipment)
New automatic lane changing feature, where the system can determine when a lane change is optimal and initiate the maneuver, while following signaling protocols
Super Cruise6, an available driver-assistance technology offering hands-free driving on more than 200,000 miles (approximately 322,000 km) of enabled roads
To see the reveal of the 2024 Hummer EV SUV or place a reservation, visit GMC.com/HummerEV.