HPS Performance is a company that specializes in the manufacturing of aftermarket performance parts, fabrication components, and silicone hoses. The company manufactures products that serve diverse industries and markets, including automotive, aerospace, construction, agricultural, etc. Their products are known for having the best quality at a competitive price. If you are an owner of a BMW 3-Series E46 2002 – 2006, HPS Performance has some good news for you. The brand has announced the new front strut bars made specifically to fit your vehicle, keep reading this article to get more information about this new development.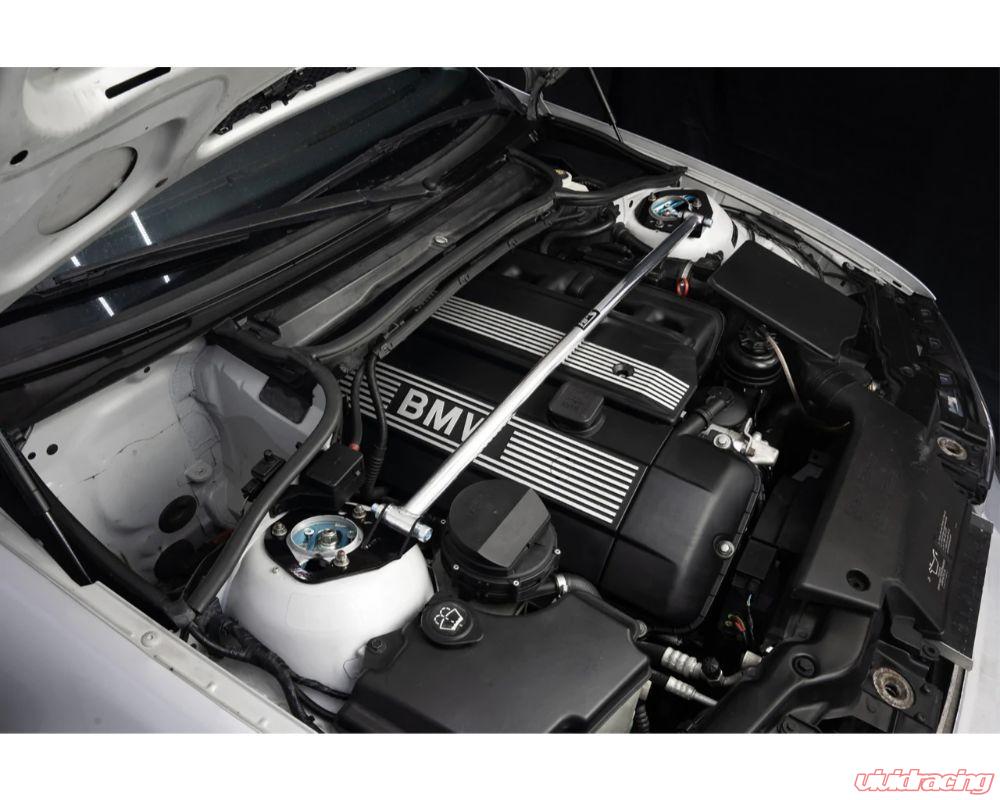 This lightweight aluminum bar features a tubular design held in place by two powder-coated steel brackets which gives it a classic look that never goes out of style. This strut bar is a great addition to the BMW E46 as it ties both strut towers together which effectively counters chassis flex. The bar also stiffens the front of the chassis for improved steering response and unleashes a more stable ride for you. This strut bar is designed to work with many types of suspensions from stock, to lowering springs, to coilovers, in addition to that, it is designed to be compatible with the Wisefab FD Legal Lock Kit that pushes the center of the strut out to the limits. Currently, we have two options available in our shop; one with a polished finish and another one with no polish.
Features:
Drastically reduces chassis flex to maintain steering stability under cornering.
Evenly distributes suspension force through the chassis by connecting the strut towers.
Improves steering feedback to the driver.
10 gauge thick steel mounting brackets provide excellent strength and perfect fitment for your BMW E46.
The hollow round bar is welded to solid ends adding minimal weight to the vehicle and offers a classic clean look.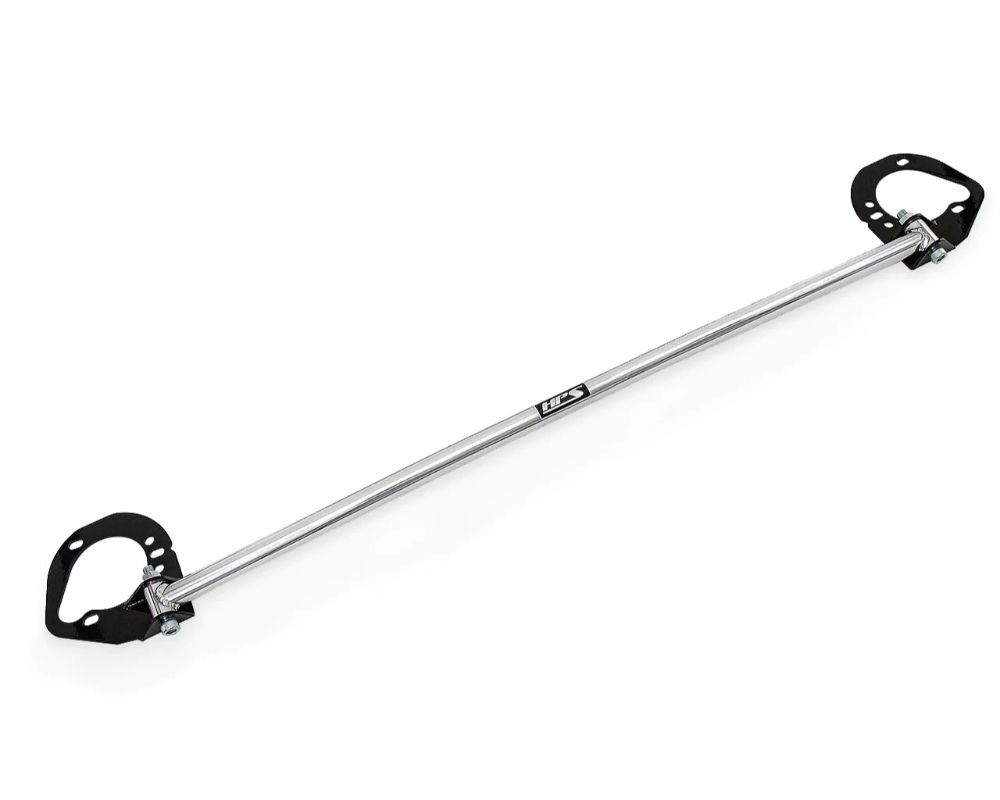 Fitment:
BMW 330Ci 3.0L Coupe 2002-2006
BMW 330Ci 3.0L Convertible 2002-2006
BMW 325Ci 2.5L Coupe 2002-2006
BMW 325Ci 2.5L Convertible 2002-2006
BMW 330xi 3.0L Sedan 2002-2005
BMW 330i 3.0L Sedan 2002-2005
BMW 325xi 2.5L Wagon 2002-2005
BMW 325xi 2.5L Sedan 2002-2005
BMW 325i 2.5L Wagon 2002-2005
BMW 325i 2.5L Sedan 2002-2005
BMW M3 3.2L Coupe 2002-2006
BMW M3 3.2L Convertible 2002-2006
HPS Performance Polished Front Strut Bar BMW 3-Series E46 2002-2006 – BUY HERE
HPS Performance Front Strut Bar BMW 3-Series E46 2002-2006 – BUY HERE
Notes:
This strut tower bar was designed on a 2002 BMW 325i with Wisefab FD Legal Lock Kit installed. This strut bar is compatible with MOST suspension top hats that do not require cutting of the strut tower. Please confirm with us regarding compatibility with other lock kit brands.
This strut bar is only compatible with 2002-2006 BMW E46 with flat-top strut towers. Check your vehicle before ordering.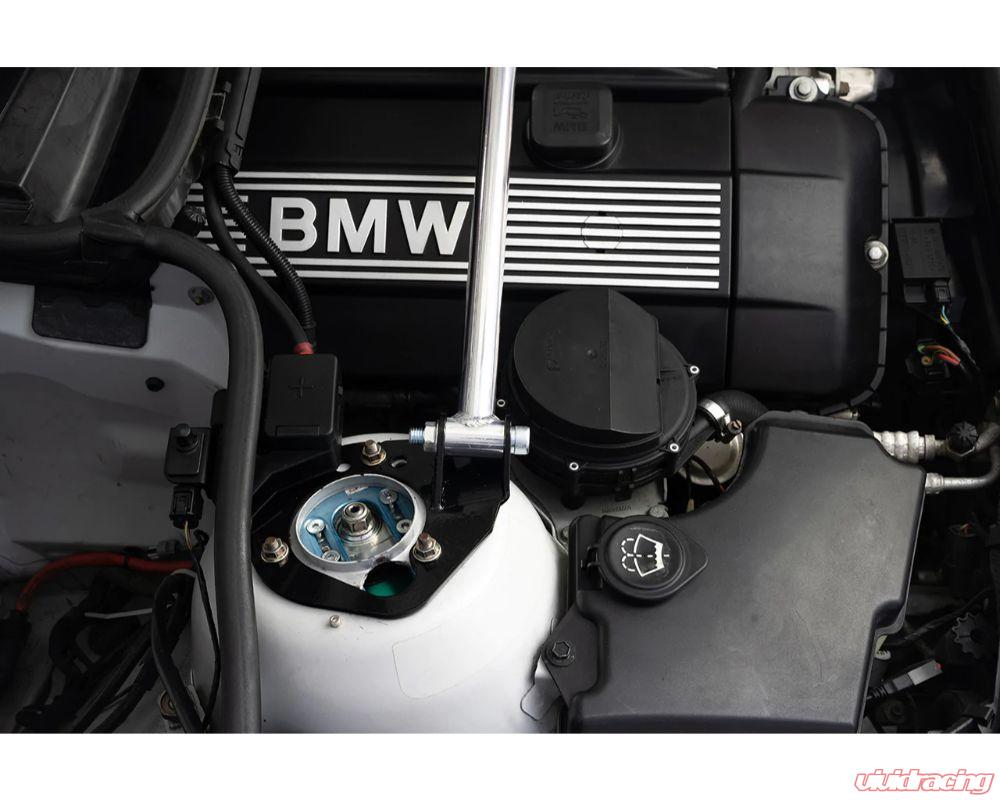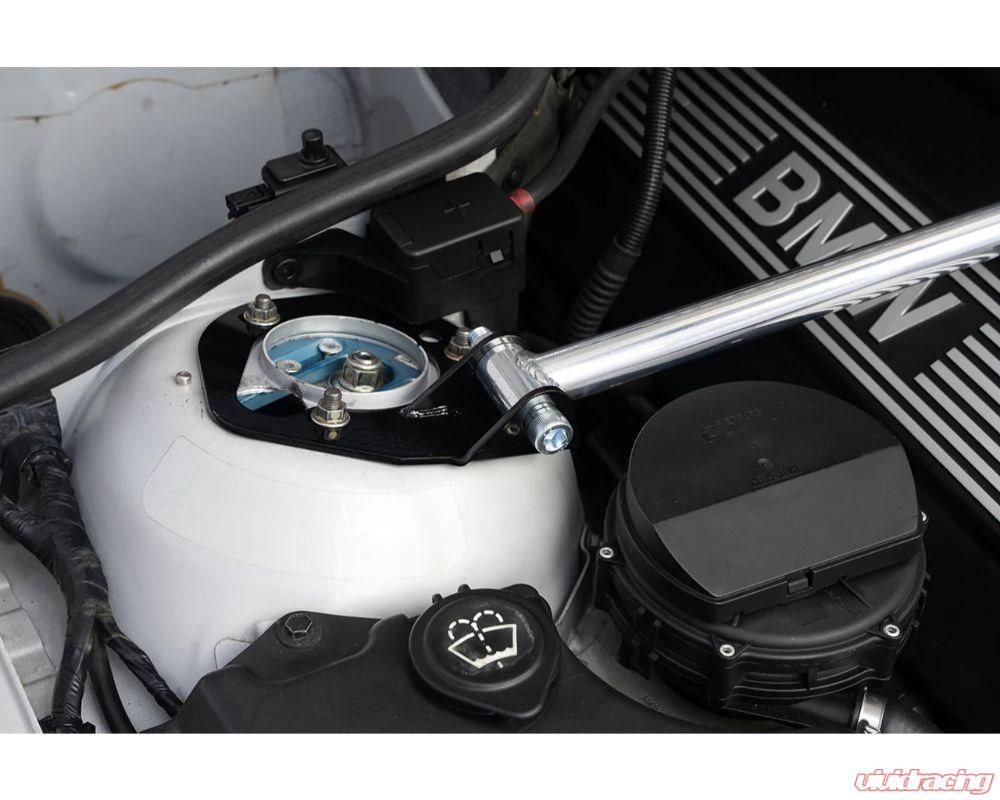 In addition to front strut bars, HPS Performance has some other products in its catalog that are loved by car enthusiasts. Products such as Magnetic Oil Drain Plug Bolt, and Radiator Hoses would be a great addition to your BMW 3-Series E46.
Magnetic Oil Drain Plug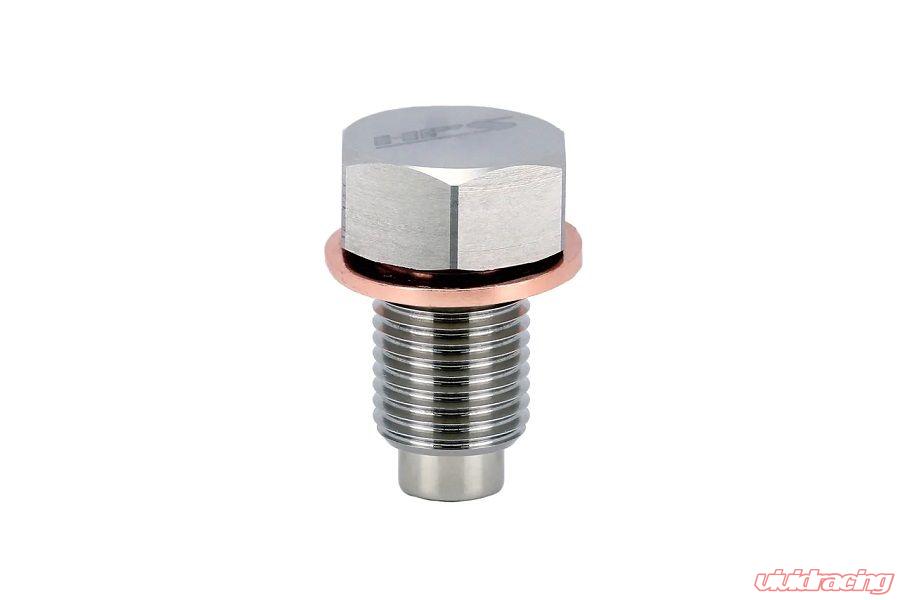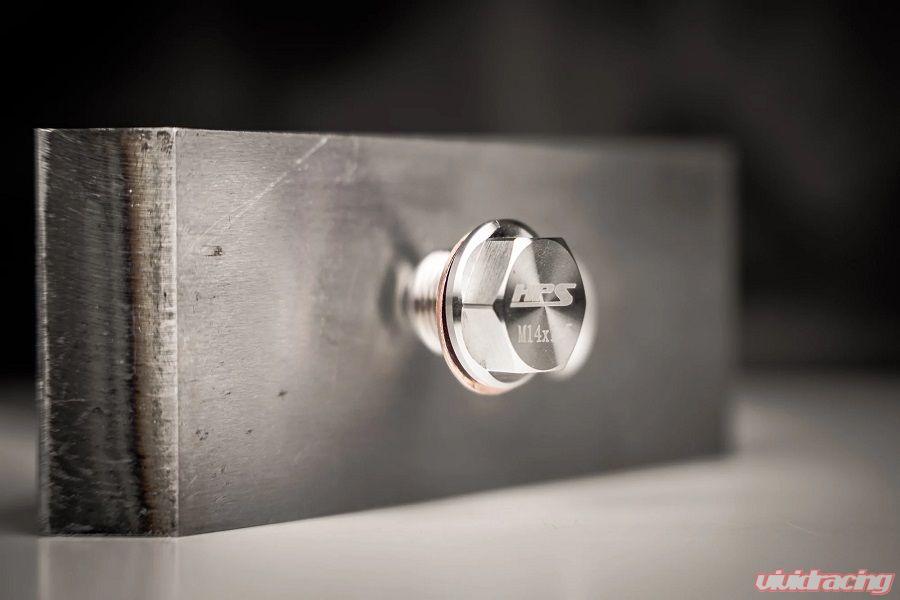 If you want to protect your engine from wear caused by small metal particles traveling through your oiling system, then installing a Magnetic Oil Drain Plug is an effective solution. The bolt itself is extremely durable and corrosion-resistant and it is available in different sizes to cover many makes and models.
Features:
Keep unwanted metal debris from circulating in your oil system and protect your engine from irreversible wear.
CNC Machined from stainless steel
Easy to install in your next oil change
Includes copper crush washer
Direct replacement for your stock drain plug.

Radiator Hoses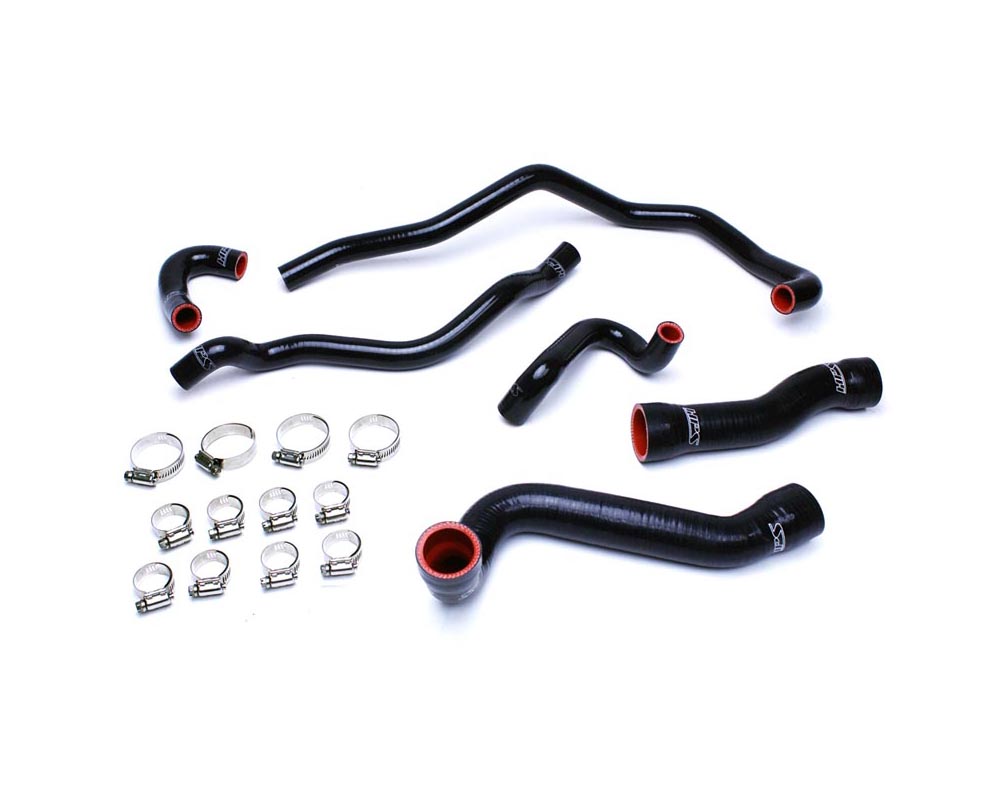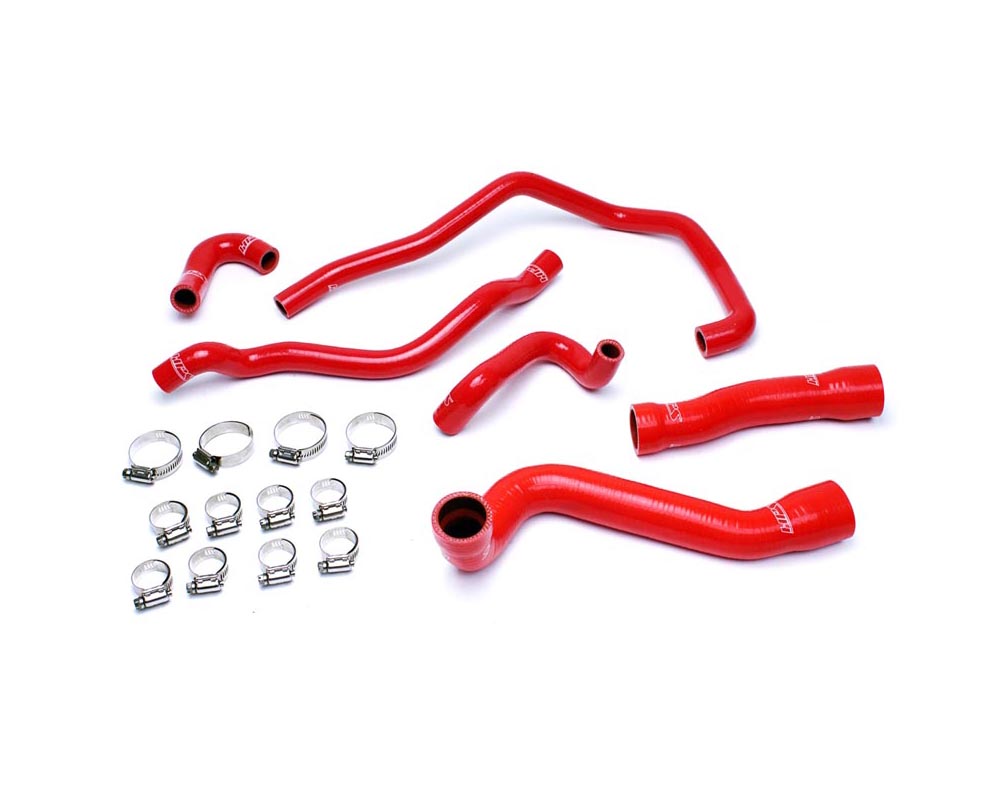 At Vivid Racing, we have these radiator hoses which are available in black and red. Manufactured by HPS Performance to fit a BMW 2001-2006 E46 M3 Left Hand Drive, these hoses are designed to replace stock OEM rubber hoses which can eventually weaken over time, which may lead to premature failure. These hoses are easy to install and have a maximum temperature rating of 350°F (177°C). You should buy the hoses from HPS Performance, as they can withstand the harsh high temperature and high pressure operating conditions of the engine yet still maintain peak efficiency during competition or daily driving. They also have the correct bends and curves for a perfect-fit replacement for your OEM rubber coolant hoses, and compared to others on the market HPS hose kit are much easier to work with.

If you have any questions about HPS Performance or you need a new Front Strut Bar, please do not hesitate to contact us. You can reach us by phone at 1-480-966-3040 or via email at sales@vividracing.com.