After the debut of the new C8 Corvette, there were plenty of mixed emotions about the new approach. Many enthusiasts were turned away by the mid-engine design and cockpit feeling interior. One thing that did not change was the sleek body lines and aggressive styling.
More focused on performance and driver-oriented interior, the C8 changed the perception of an affordable mid-engine sports car. With just under 500 horsepower, the new LT2 dry-sump engine paves the way for Chevy's performance. In the aesthetics department was no disappointment as the exterior features functional side ducting.
No matter the vehicle, one thing that can always transform the vehicle is a new set of wheels. HRE shows us just how much truth is behind this by installing a set of P104SC and P107SC on the new C8. The lightweight one-piece monoblock wheel wrapped in Michelin Pilot Sport 4S allows the power to be efficiently delivered to the pavement.
Each set of wheels has functional I-beam spoke design for increased structural integrity which allows for overall reduced mass. Decreasing the weight of the wheels results in less drag on the drivetrain which translates to higher power output. This is achieved with the 6062-T6 forged aluminum construction that also increases strength.
The sporty spoke design of both sets of wheels complement the C8's curvature and provide an immaculate fitment. With the Satin Bronze finish P107SC blends well with the factory red color from Chevrolet. The P104SC features a gloss charcoal finish to pop against the pearl white. For more pictures and fitment info, see below!
If you have any questions, please contact us. You can reach us by phone at 1-480-966-3040 or via email at sales@vividracing.com.
P104SC – Gloss Charcoal | 20×9 Front & 20×12 Rear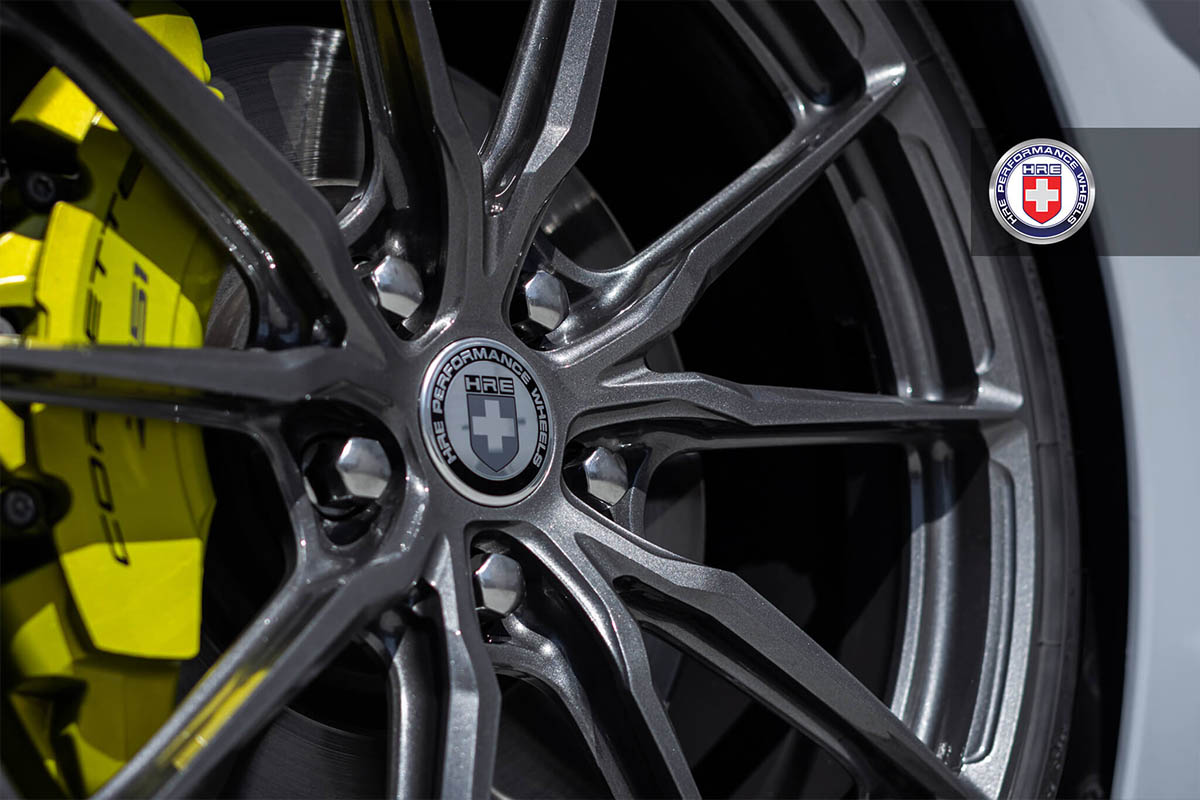 P107SC – Satin Bronze | 20×9 Front & 20×12 Rear