We all know and love Baja Designs for their big light bars which you'll find on the front of many desert race trucks. Those lights are great and all, but not everyone wants to have a giant light on the front or on the roof of their truck. If you want something more low-profile than a big light bar, then smaller LED pods are the solution.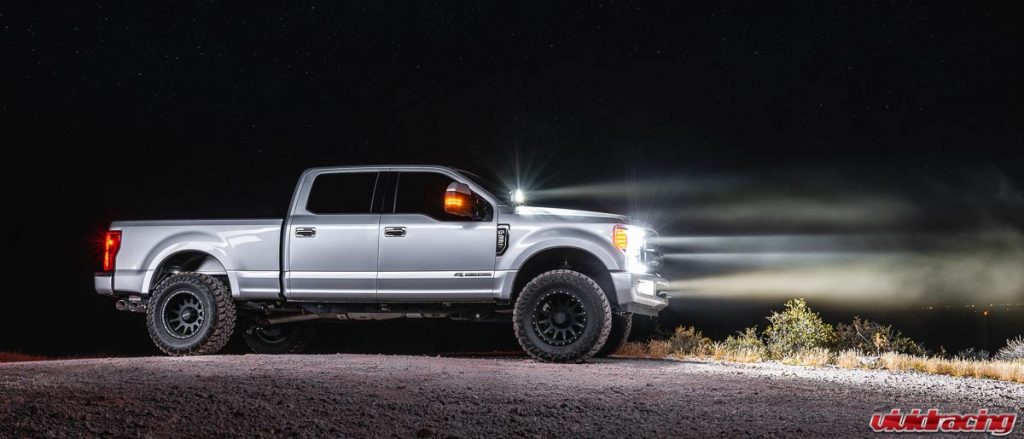 One of our local clients, @f250_life, wanted to give his Ford Superduty some high-quality, high-power lighting, so we hooked him up with some Baja Designs Squadron Sport and XL Pro lights. These lights are a massive upgrade compared to the OEM F-250 headlights and give it an awesome look!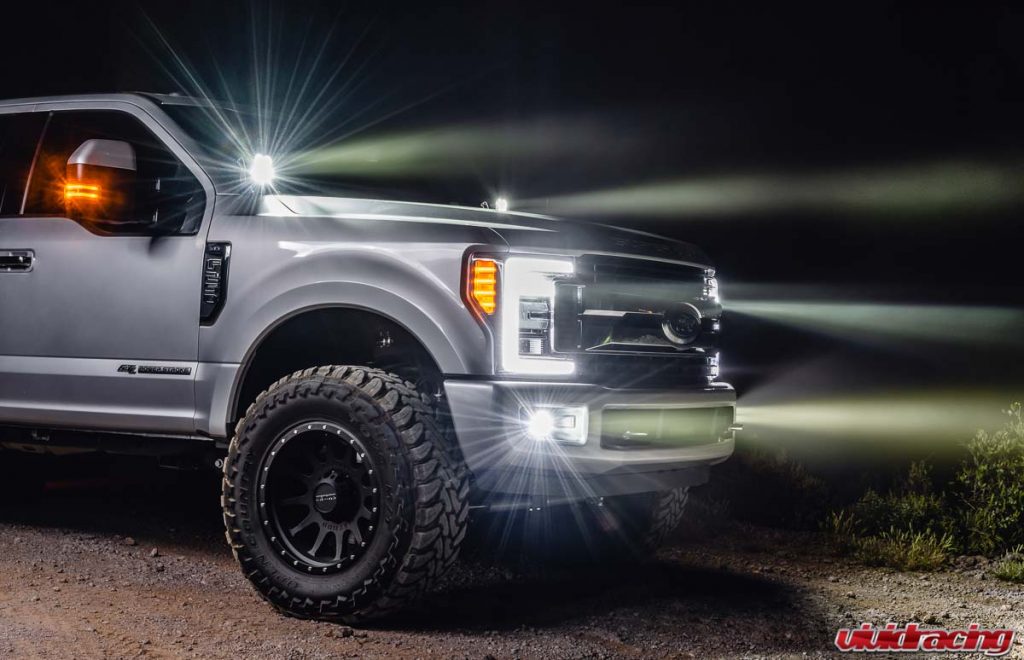 Down on the front bumper you'll find Baja Designs fog pocket kit for the F250. This kit mounts two Squadron Sport lights in the OEM fog light location with Baja Designs' fog light brackets. Included with the kit are plug & play wire adapters that plug into the OEM fog light harness and allow you to use the factory fog light switch. The Squadron Sports output a total of 3150 lumens at 26 watts, and unlike cheap LED light pods, they use high-quality optics which allows the light pattern to be much tighter and more usable, whether you're on the road or the trail.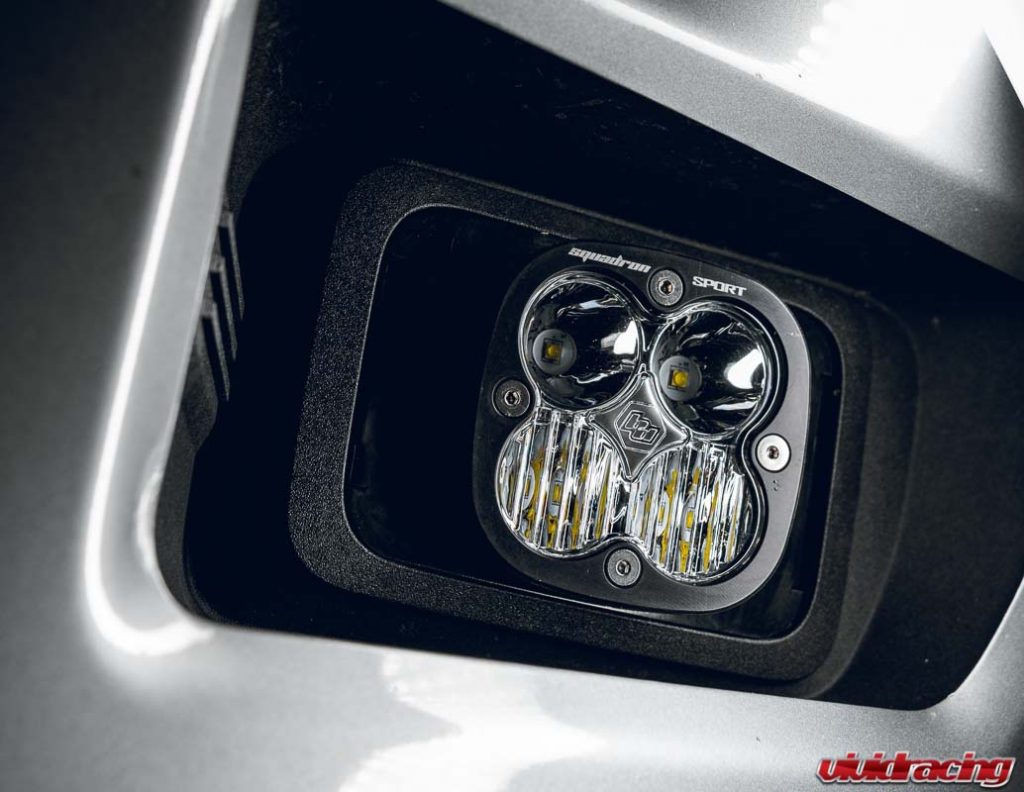 Up on the A-Pillars of this truck, you'll see two Baja Designs XL Pro lights. These look very similar to the Squadron Sport lights, however, they use much more powerful LEDs and output a blinding 4,900 lumens each!
Side by side comparison showing the massive light output compared to stock.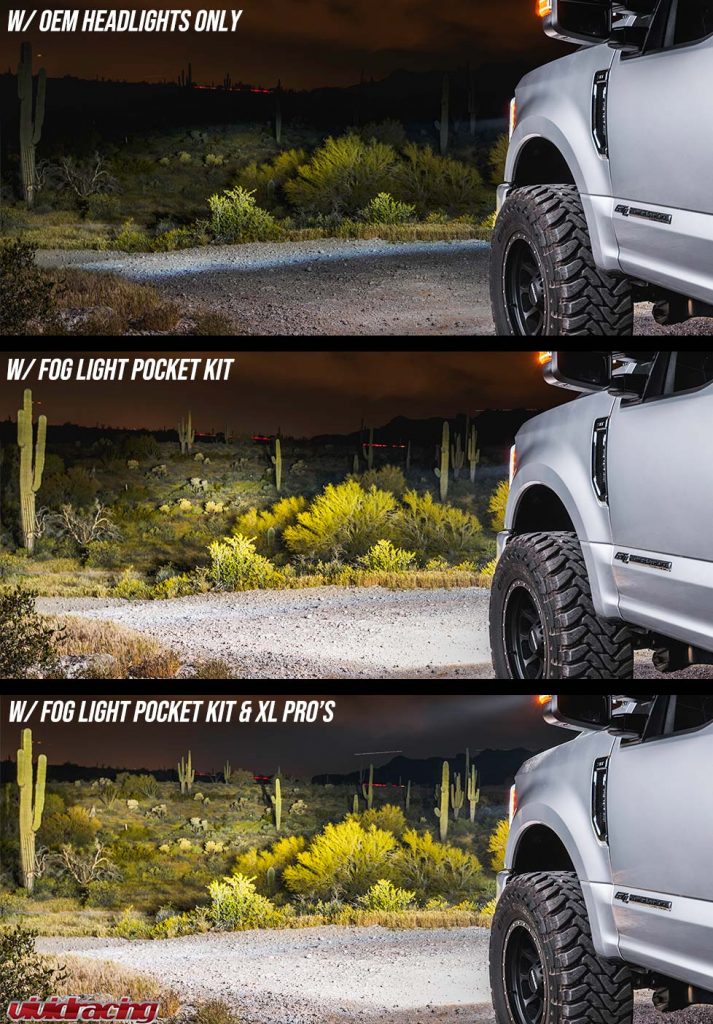 If you have questions regarding any of the products shown, please contact us. You can reach us by phone at 1-480-966-3040 or via email at sales@vividracing.com