Lexus claims multiple feats when it comes to its LFA program. The Japanese brand claims "We didn't just make a supercar, we made history." After more than a decade of being in development, the Lexus LFA sets a whole new benchmark in performance. Lexus says that the series casts a halo over its F line of performance vehicles and is a way for Toyota to explore new technologies, particularly in the carbon fiber department. Limited to a mere 500 models, this vehicle also sets the stage for all Lexus performance cars to follow. Lexus says that it will be highly selective about who gets the car and the LFA should raise the reputation of the brand.
It's not hard to see that the LFA was designed like no other; much attention to detail was paid. For example, a special loom was invented in order to weave the carbon fiber and a digital tachometer was reimagined to capture the car's high revs. What's more, drivers can choose everything from the color of the brake calipers to the leather stitching in the interior. And an exceptional vehicle so carefully designed and one that exudes a bold personality such as the LFA deserves the very best if you are going to do any mods to it. That being said, the wheels can change the whole attitude of a car and really give it a unique appeal so it's a common first mod drivers do.
The stunning black Lexus LFA featured in this post (from GMG Racing) was treated to a set of Brixton's R11-R Targa Series 3-piece forged wheels. Brixton Forged is a world-class manufacturer of custom 1-piece, 2-piece and 3-piece forged wheels for exotics so, naturally, it was a top choice. This Lexus LFA sits on 21×10.0 wheels in the front and 21×12.5 wheels at the rear. It was assumed that this would be the optimal fit for the Lexus LFA and, judging by the photos, they look absolutely incredible. Finished in a glossy Kingsport Grey color, the Brixton R11-R Targa wheels truly complement the LFA all around. It's the perfect color combination to flow with the lustrous black paint. And since Lexus wants to sell to car collectors and high-profile people who will actually use the car rather than park it, a fresh set of wheels can really add to the attention the car will get.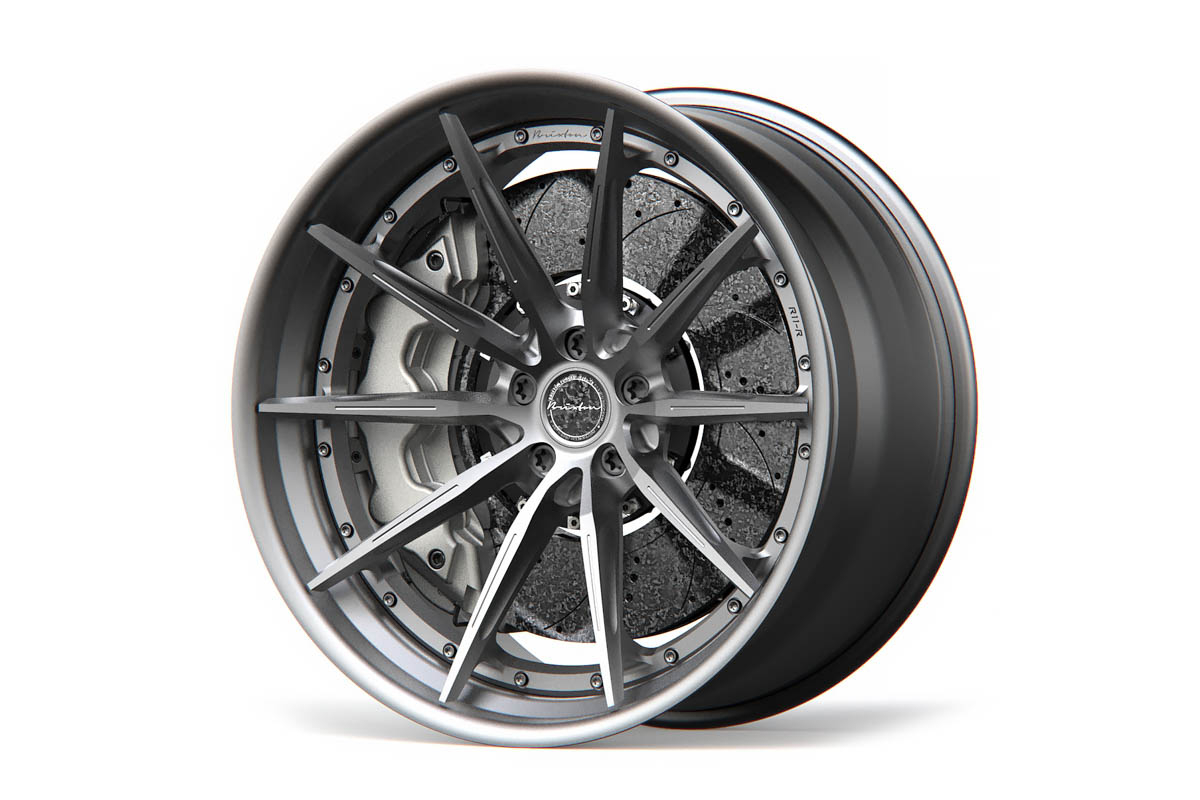 R11-R TARGA SERIES: 3 PIECE STEP-LIP FORGED Wheel
The Brixton Forged Targa Series combines the technical engineering of the brand's lightweight 1-piece UltraSport+ Series with a 3-piece deep concave construction. The Targa Series features weight reduction floated spoke ends, lightweight step lip rim halves, and backpad pocketing. All of these elements are strategically designed to increase dynamic cornering response, acceleration, and decrease overall stopping distance. Each Targa Series wheel is individually designed and engineered specifically for performance supercars, sedans, and SUVs, so you can rest assured that you are getting a top-notch product.
SPECIFICATIONS:
Diameters: 18.0" – 24.0"
Widths: 6.0" – 16.0"
Construction: 3-Piece, Deep Concave
Rim Halves: Step-lip / Reverse-lip optional
Hardware: Hidden Only
Weight Reduction: Pocketing / Floated Spoke Ends
Finish: Custom

If you have any questions at all, please do not hesitate to contact us. You can reach the Vivid Racing team by phone at 1-480-966-3040 or via email at sales@vividracing.com.