The S65 Is an Incredible engine, make it even better with an Armytrix Exhaust
The 4.0 S65 found in the BMW E90/E92/E93 M3 is a spectacular high revving V8 from the M Motorsport division. These vehicles are known for having an incredible balance of power and handling. From the factory the M3 has a very quiet sountrack and often you can hear the engine itself over the exhaust note. To squeeze more power out of the M3 and have an improved exhaust tone, most enthusiasts will choose an Cat-Back system for their first upgrade.
ARMYTRIX offers one of the best solutions for those who want to improve the E90/E92 M3 exhaust system. Their valvetronic system not only increases piping diameter for added power, you will now have on the fly control over the noise output. When the valves are opened fully, you get a mean F1 sound especially in the higher RPM's.  The increased flow equates to about a 22 Horsepower increase while the stainless construction sheds overall weight from the vehicle. Check out the video below to see this new system in action, you will not be disappointed!
For more information on ARMYTRIX exhaust systems please contact us. We have a ton of these systems in stock, also we can source units for potential buyers in a matter of days. Give us a call at 1.480.966.3040 or if you prefer, you can email us at Sales@vividracing.com!
Features:
POWER @ +22.3 HP
WEIGHT: -3.4 kg
TORQUE: +44.4 Nm
Precision-Crafted T304 Stainless Steel
X-Pipe Vicious Scream and Ferocious Power
Fitment:
To view our entire inventory of ARMYTRIX exhaust products CLICK HERE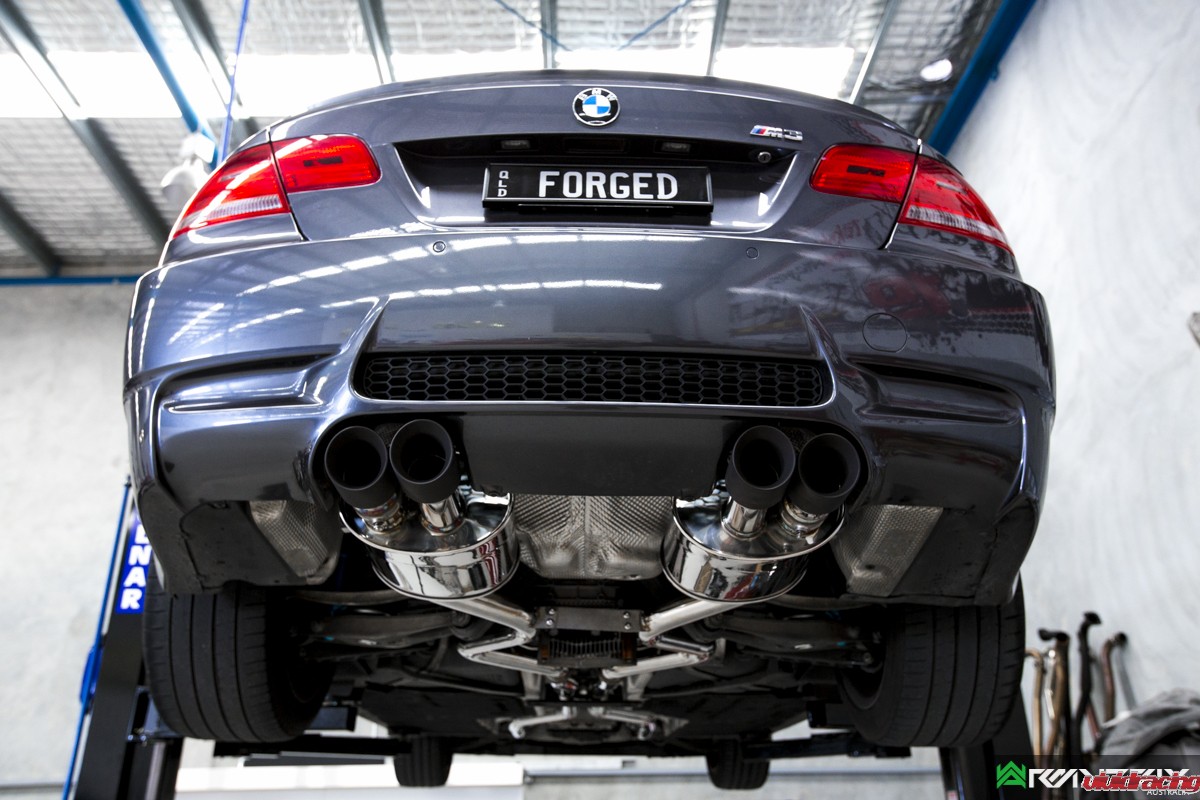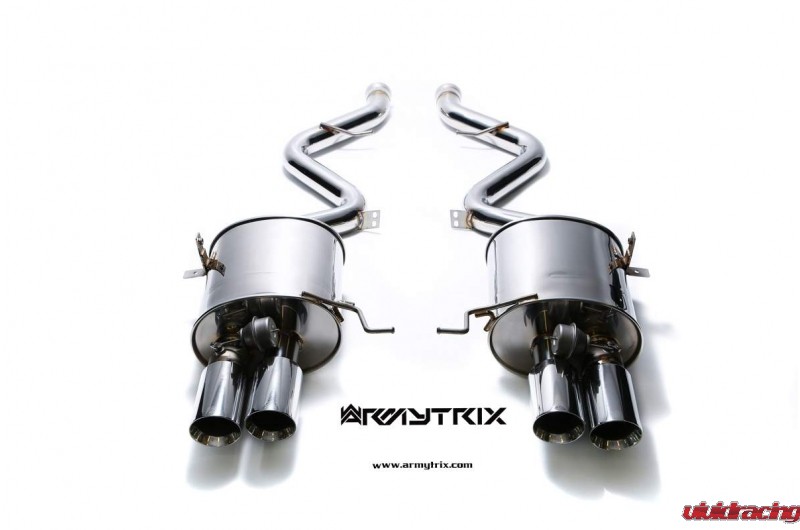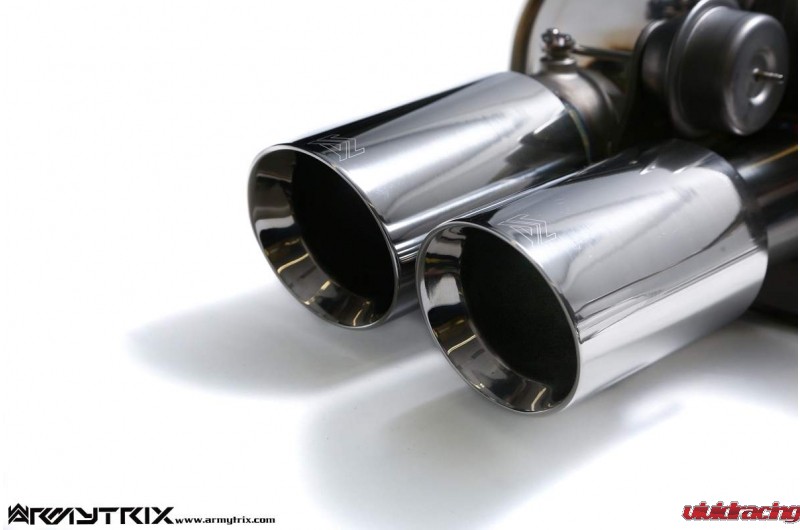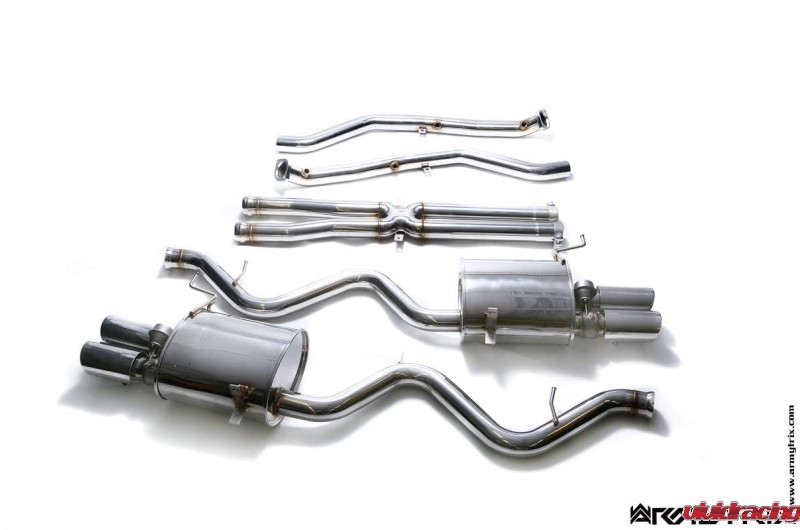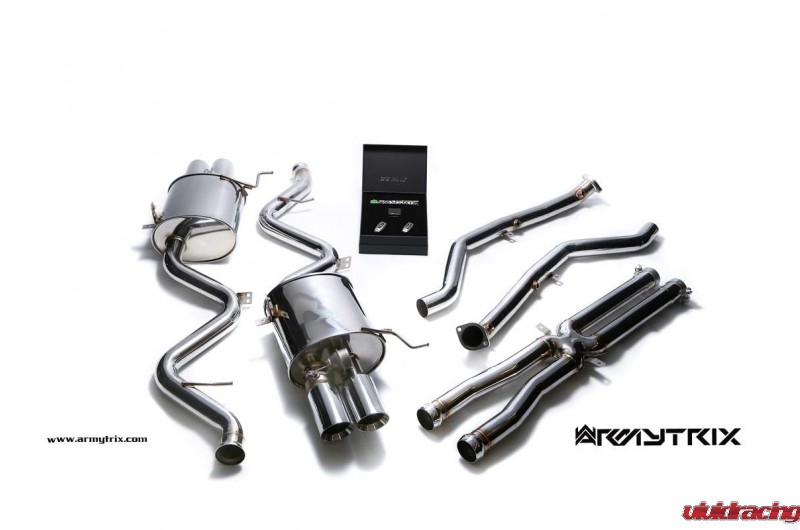 Related Images: