Mandrus understands that your Mercedes-Benz is no ordinary vehicle and deserves a wheel that was exclusively designed for it. That's why they work tirelessly to ensure that everything from the quality of the materials to the strength and performance of each wheel meets or exceeds stringent standards before it reaches the market. Mandrus is well-known for designing breathtakingly beautiful wheels exclusively for Mercedes vehicles that satisfy even the most discerning owners. By focusing on one marque, the Mandrus brand is able to completely dedicate itself to offering the best-looking wheel for your Benz, while guaranteeing the perfect technical fit for your car.
Mandrus takes Mercedes excellence seriously and is proud of its entire lineup of high-quality aftermarket wheels. Over the years, Mandrus has perfected its engineering and manufacturing processes to deliver the perfect replacement for your stock wheels. Mandrus pays strict attention to detail to Mercedes specs, such as offsets, tire/wheel fitment, wheel load ratings, and more. Moreover, Mandrus produces virtually dozens of variations of each of its designs to ensure the perfect fitment across numerous models. With that, Mandrus is pleased to announce the availability of its new Klass wheel for your Mercedes-Benz.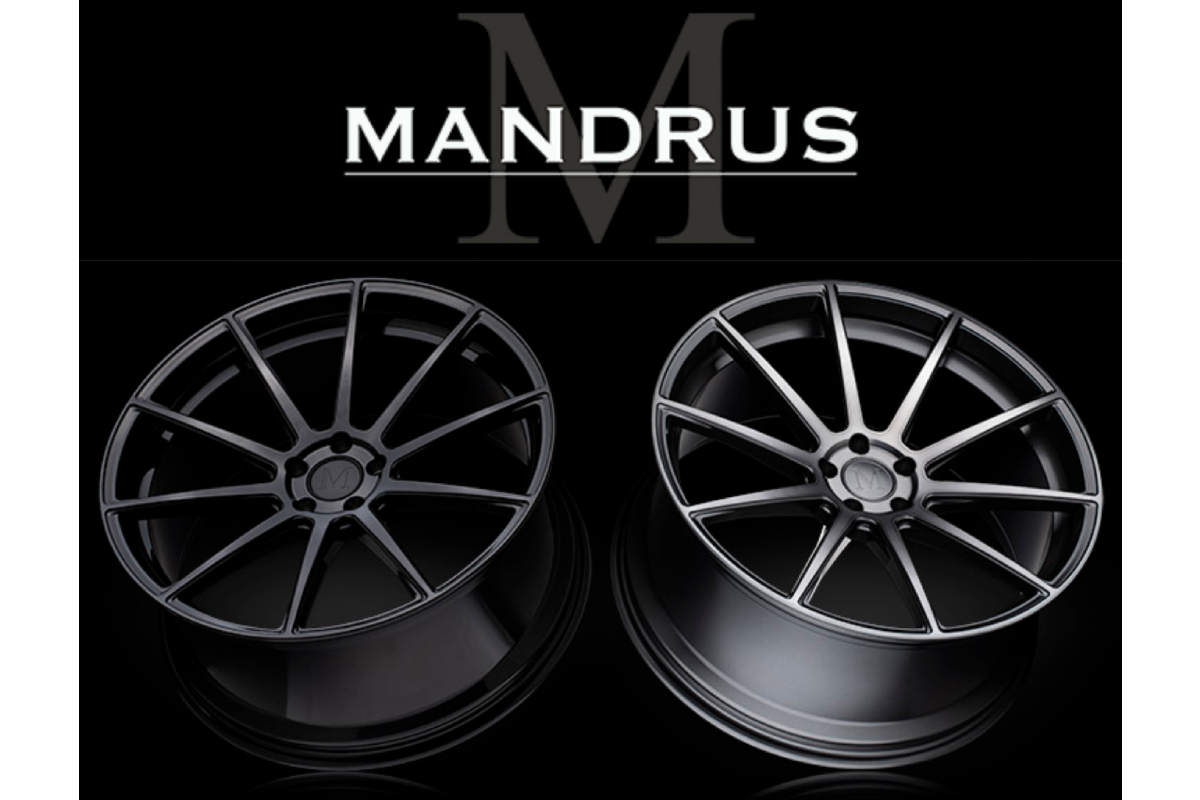 The all-new Mandrus Klass wheel is the latest wheel design to join the Mandrus collection. The concave and sleek 10-spoke wheel design is a simple, yet elegant style that enhances the lines of your luxury Mercedes-Benz vehicle. The Mandrus Klass wheel is available in 17″, 18″, 19″, 20″, and 22″ sizes and a variety of offsets. The standard finishes are Gloss Black and Gloss Gunmetal with a Machined Tinted Face.
Mandrus engineers work closely with the wheel design team to ensure each wheel boasts ideal fitment and matches as precisely as wheels from the factory. The result? Your car's OE logo center cap and tire pressure monitoring system (TPMS) re-install in the Mandrus wheels with no problems. What's more, Mandrus wheels are expertly designed to be hub-centric, guaranteeing the wheel fits snugly over your Mercedes hub for a smooth ride free of vibrations.
If you have any questions at all, please do not hesitate to contact the Vivid Racing team. You can reach us by phone at 1-480-966-3040 or via email at sales@vividracing.com.