I am absolutely in love with McLaren cars.  It is almost the un-modifiable vehicle which can do you no wrong.  When I had the McLaren 12C, it was probably the most insane handling vehicle with its factory hydraulic suspension.  You could push and push it and the car felt as if it was on rails.  But the one issue I had was the ride height.  When I got the McLaren 570S, this was a whole new vehicle in terms of suspension and handling.  Unlike the 12C and 650s that is full hydraulic, the 570S is a conventional coilover and sway bar setup.  The 570S comes with a factory lift system to help get you over those big bumps with its aggressive front end. But as a almost 2 decade long enthusiast, there are 2 things that almost every vehicle needs including the McLaren.  That stance and those wheels.  Wheels are a dime a dozen to outfit your vehicle with.  So you can pretty much pick any flavor.  But wanting to improve your ride height, how can that be done?
The factory springs on both the McLaren 12C/650 and 570S are made by Eibach.  So Eibach obviously will not step on their private label partnership.  The other large spring manufacture, H&R (who makes incredible springs), has an exclusive deal with another company.  So how do we remedy this with a better product at a better price?  Simple, we go to one of the most desired and specialty spring tuners, Swift Springs.  Swift Springs is one of the top choices for those doing custom rate setups on track, drift, and other motorsport coilover system.  Swift Springs also has a full line of lowering springs they produce for cars like the Nissan GT-R, BMW F8x M series, and even the Lamborghini Gallardo.
Our Agency Power collaboration with Swift Springs allows us produce springs for the McLaren 570S that meet our needs.  Because of the McLaren 570s highly engineered suspension system with street and race modes, we did not want to make the springs stiffer or become teeth clinchers.  We kept near the stock spring rates at 7.3kg/mm in the front and 11.5kg/mm in the rear.  This gave the car a very comfortable ride as it is stock but still allows for the performance to be turned up with McLaren's suspension system.  With our goal of a great stance being the main focal point, we took many measurements for Swift so we could design the best lowering spring available.  The front lowers the car about 1.00 inches and the rear at 0.75 inches which give it a perfect stance with the stock 19/20 inch wheel setup.  Having driven on the vehicle for several weeks with the new springs, I can say that the car is as comfortable as ever but looks mean as hell!
Installation of these springs is not difficult for a qualified shop.  It does take time and patience like any installation.  So we have provided some detail photos of the process on our own McLaren 570S.  One thing we did differently than a conventional car is remove the front springs on the strut still attached to the vehicle.  This is to avoid having to go to the dealer to bleed the system.  We accomplished this with small spring compressors.  The rear springs go into place within minutes.  Like any spring installation, you will want to have an alignment done afterwards to correct any changes in camber or toe.  The finish look is stunning as part of our Project McLaren 570S stage.  Next up you will see our new Agency Power aero wing and Zito Wheels.  Keep dialed into our blog and Agency Power for more AP x Swift Springs collaborations!
Agency Power McLaren 570S Lowering Springs
Part Number: AP-570S-200
Retail: $900.00
Dealer Inquires Welcome!
Shipping beginning April 1, 2017
Installation Article https://www.agency-power.com/how-to-install-agency-power-lowering-springs-mclaren-570s/
Click Any Photo to Enlarge
Before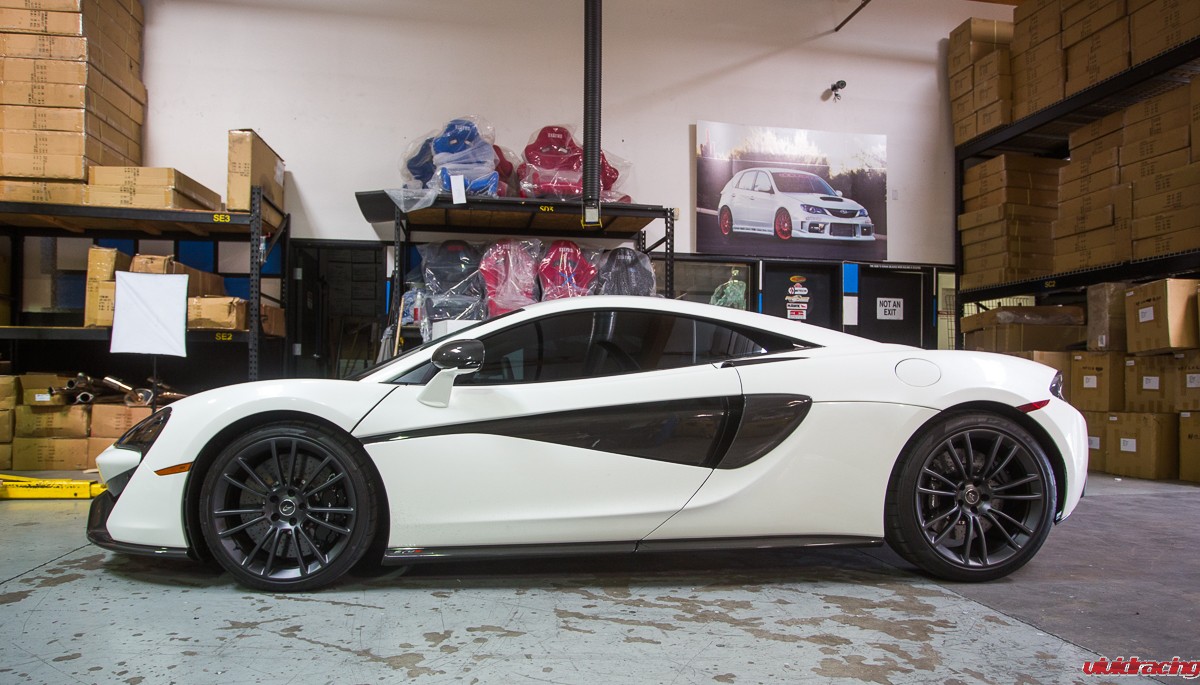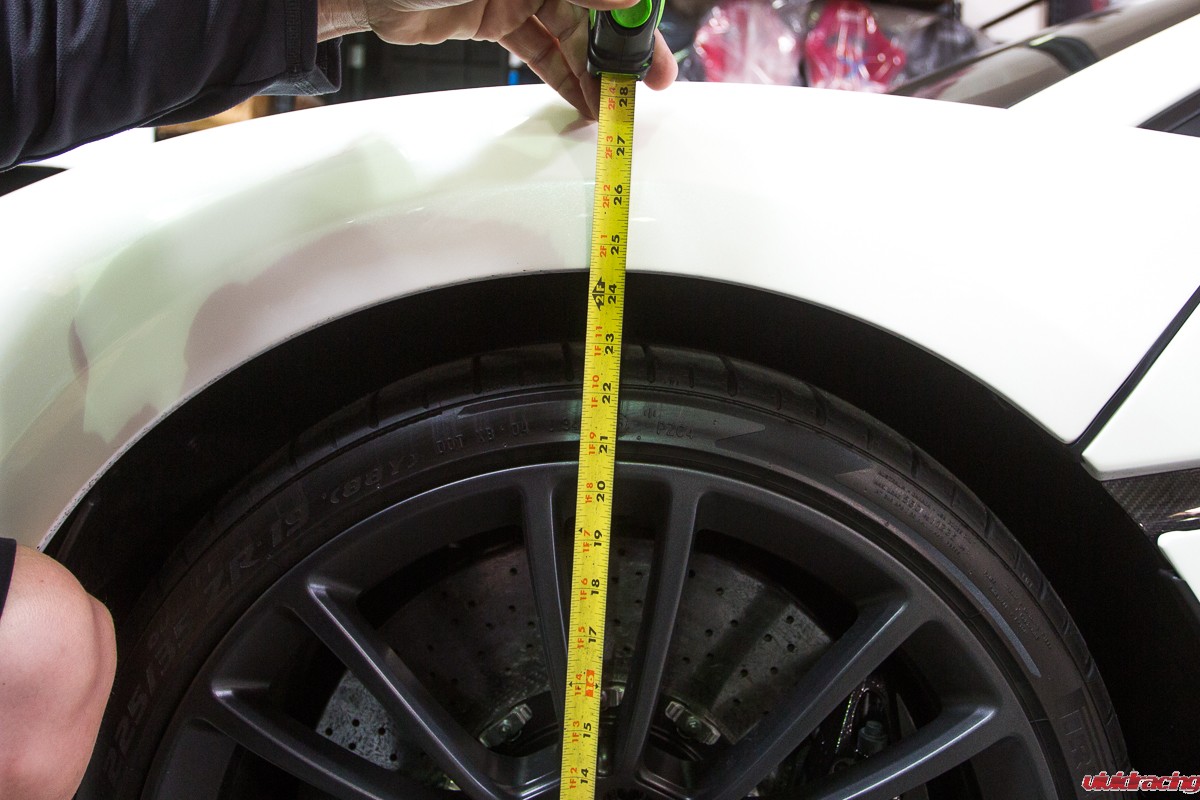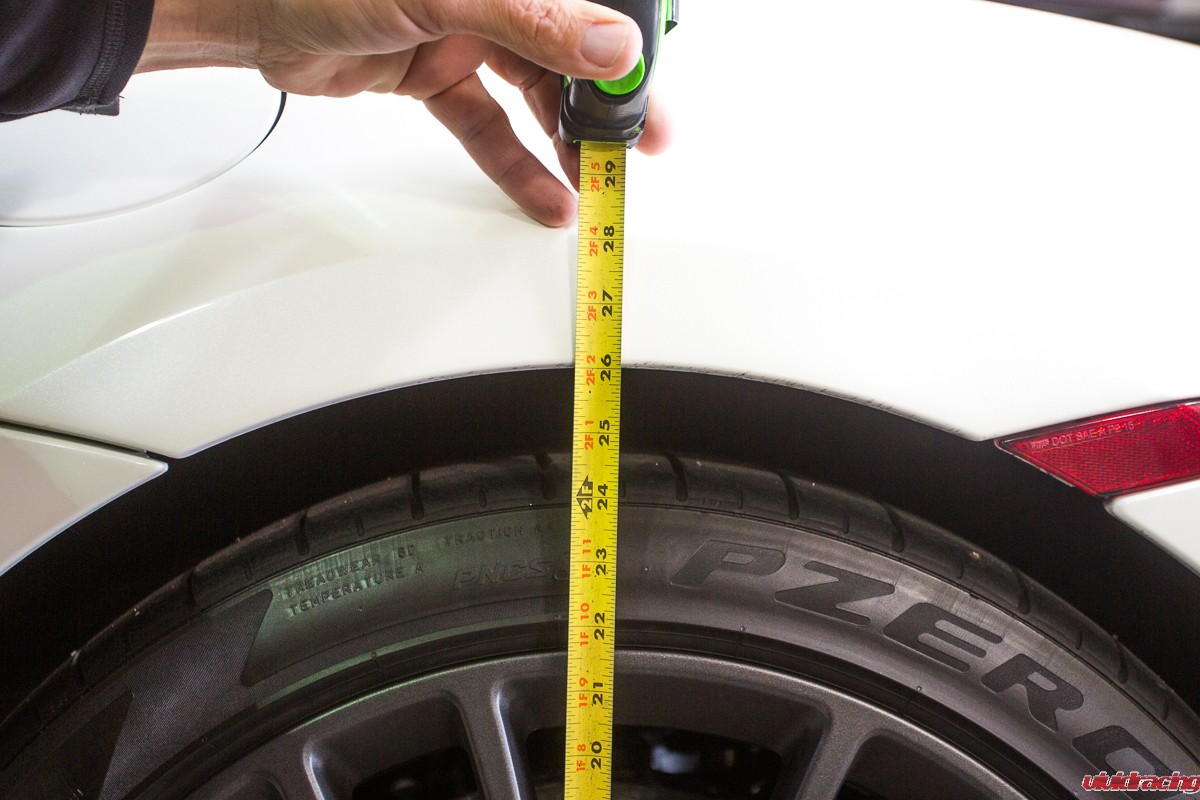 After