If you are the owner of the Toyota GR86, you're probably well aware of the low-hanging opportunities there are to further improve the stock performance of the GR86. Whether that is mechanically or aesthetically, these are some of our top choices, along with the industry's most popular choices for upgrades.
Owners of Toyota GR86 know that this high-performance track-proven sports car is powerful and a very fun and incredible car to drive. Since it is the new year, which means it is time for a new whip or at least a newly modified whip, we are sharing with you different products that can revamp your Toyota GR86's performance and aesthetics. If you are in the market for upgrading your Toyota GR86, here are some of the popular upgrades in 2023:
1. Catted UEL Header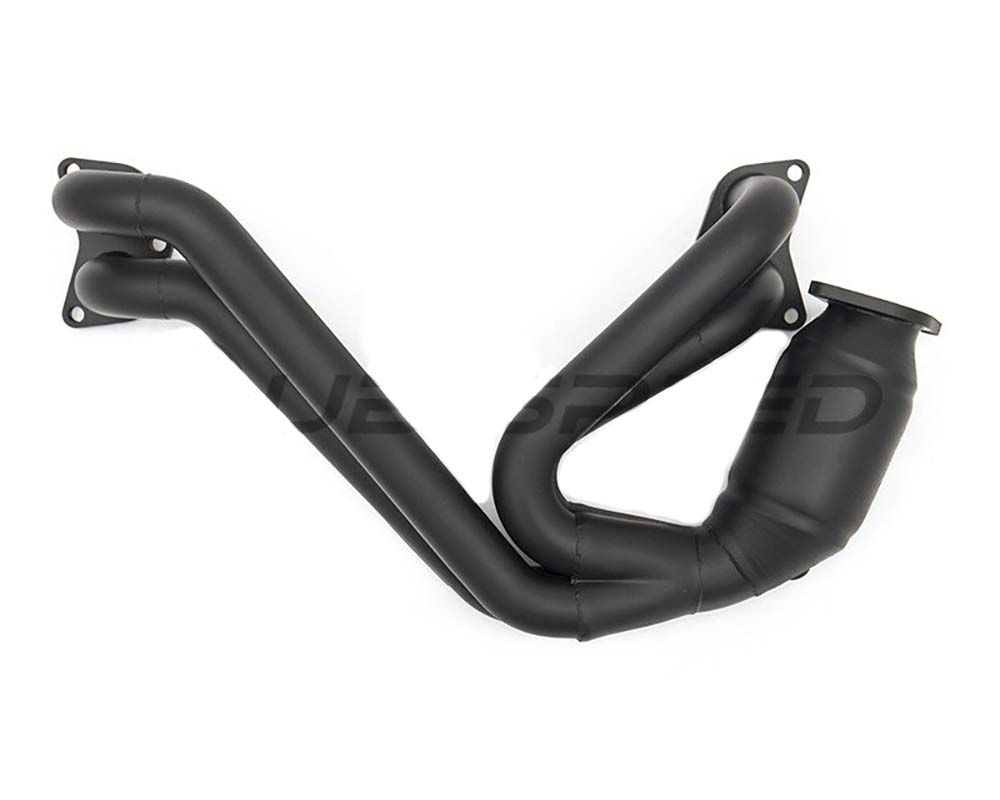 Made by FT-86 SpeedFactory, this Catted UEL header is ready to get rid of that notorious torque dip that plagues your car. This product was made to fit Subaru BRZ 2022, Toyota GR86 2022, Subaru BRZ Limited 2019-2020, Subaru BRZ Premium 2018-2019, and the Subaru BRZ tS 2018-2020. Made in the USA, the Catted UEL header was made from 304 Stainless steel and is tig welded at every corner. This product is so easy to install, and will lead to  18ft lb. of torque gain and 12HP in the infamous "dip".
The kit includes:
OEM Subaru Metal 2.5″ Gasket for Overpipe section
Two Bolts and nuts.
Lifetime Warranty (original owner only) against cracks or other defects in metal and weld quality. The CAT is void of any warranty claims as this unit can be damaged from HIGH EGT's on bad tunes.

2. Catback Exhaust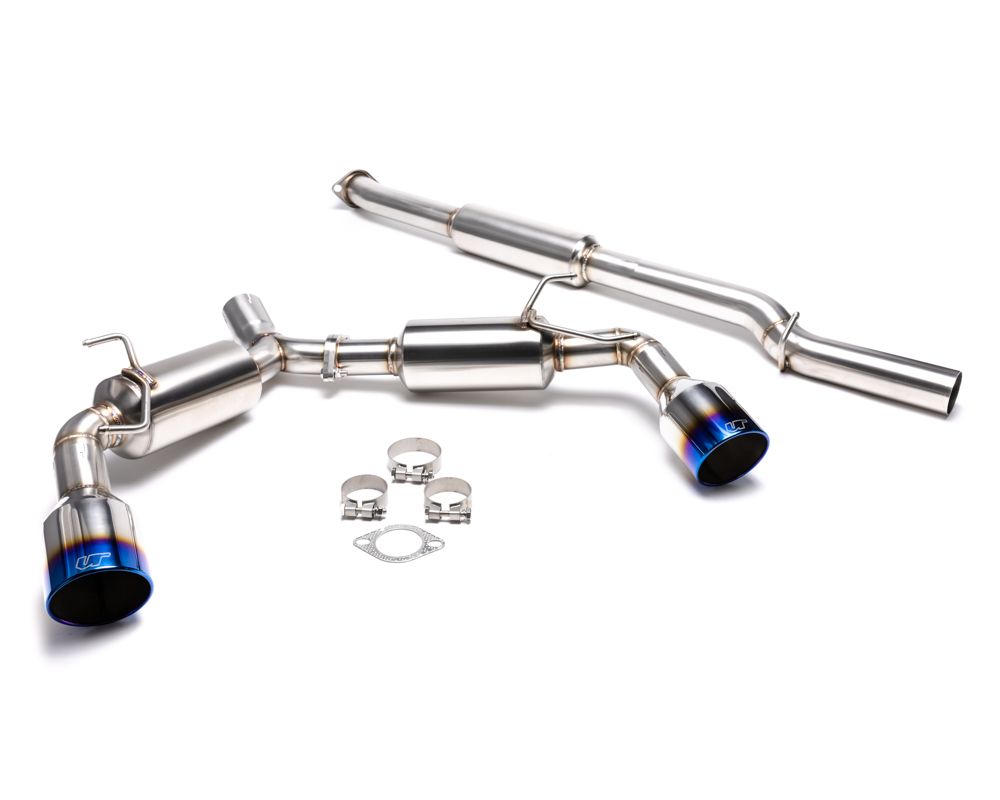 In the aftermarket industry, VR Performance is known for offering everything from blow-off valves, shift knobs, and brake lines to lowering links, springs, headers, and complete cat-back exhaust systems. Not only are their products very high-quality, but also they are also known for amping the performance and riding quality of your vehicle. This catback exhaust system will increase your GR86's horsepower and fuel economy, and give your vehicle an incredible sound.
Features:
3-inch 304 stainless steel from the catalytic converter back
Unlocks the true tone of the 2.4L boxer engine
Eliminates back pressure caused by factory exhaust
Mandrel bent and tig welded for a precise fit
Hardware and gaskets included
No modification is required for installation
Fitment:
Subaru BRZ 2013-2022
Scion FRS 2013-2016
Toyota GT86 2017-2021
Toyota GR86 2022+

3. Cold Air Intake System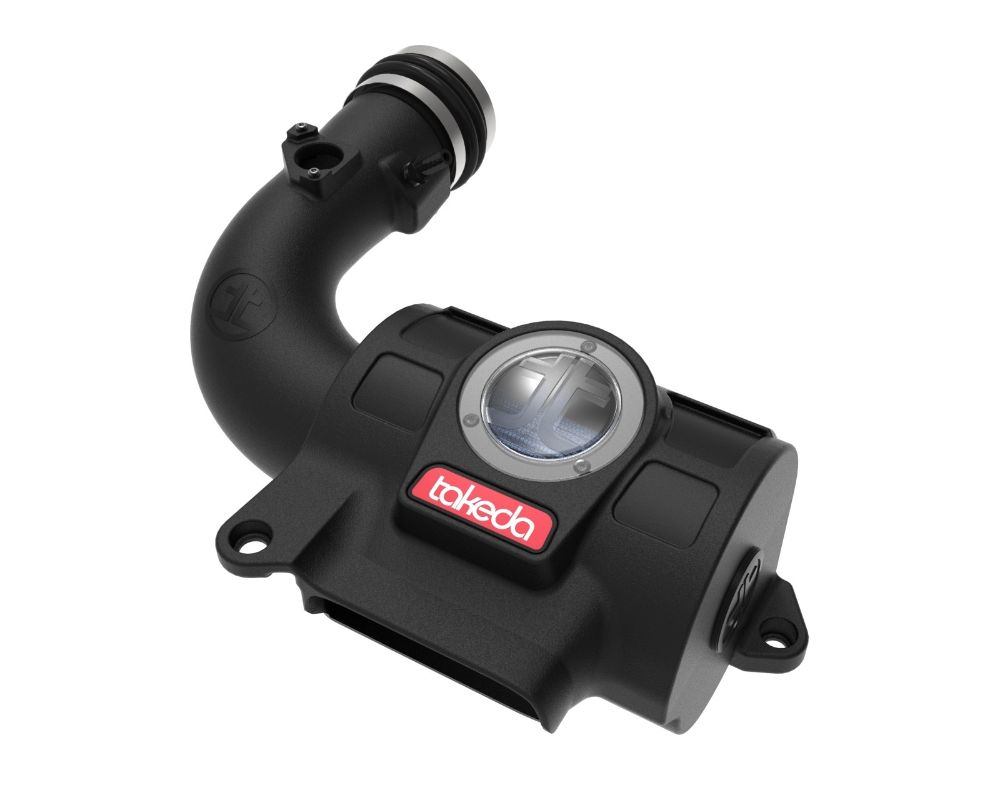 Takeda manufactures high-performance products, like intakes and exhausts, and this Takeda Momentum Cold Air Intake System w/ Pro 5R Filter is made to fit Toyota GR86, and Subaru BRZ 2022-2023. Made to increase horsepower, enhance the sound, widen pipes for greater airflow, and more, this cold air intake system features a high-quality, computer-designed, dyno-tuned intake tube to achieve maximum power gains while maintaining a perfect fit.
Features:
Dyno-Proven Gains up to +5 HP & +7 Lbs. x Ft. TQ
Outflows Factory Intake by 38%
Measured Flow: 330 CFM 7" H20
Washable and Reusable Pro 5R Air Filter for Maximum Performance
Clear Sight Window for Convenient Filter Inspection Without Disassembly
Innovative Filter-to-Housing Interface and Minimal Hardware for Fast & Easy Installation
Utilizes Factory Mounting Locations for an Easy and Secure Installation

4.  Steering Wheel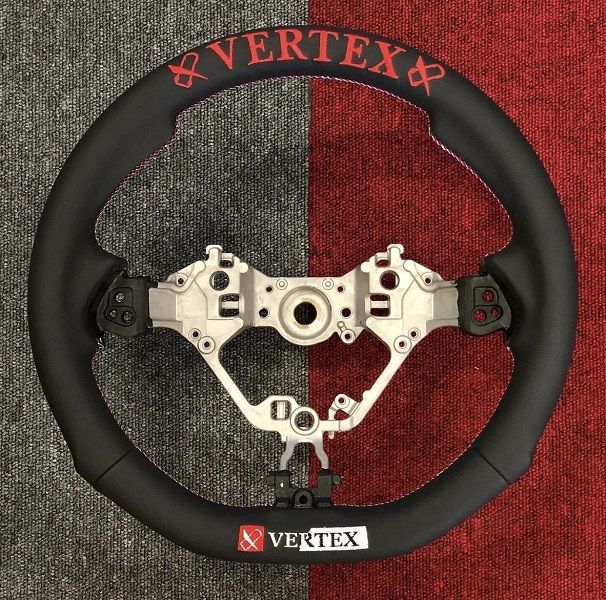 Made to fit the Toyota GR86 2022-2023, this Vertex steering wheel is hand-made in Japan and is built for quality and durability. Not only do the Vertex aero kits withstand severe track abuse, but they are also one of the most elegant body kits on the market today. Vertex's products have graced professional drift cars to winning show cars and are now available worldwide for all car enthusiasts.
Features:
Leather
Airbag compatible

If Vertex's leather steering wheel is not what you would prefer, try the Suede one. The Vertex Suede Steering Wheel was also made to fit the Toyota GR86 2022-2023, and you can also find it in our store by clicking HERE.
5. Lip Kit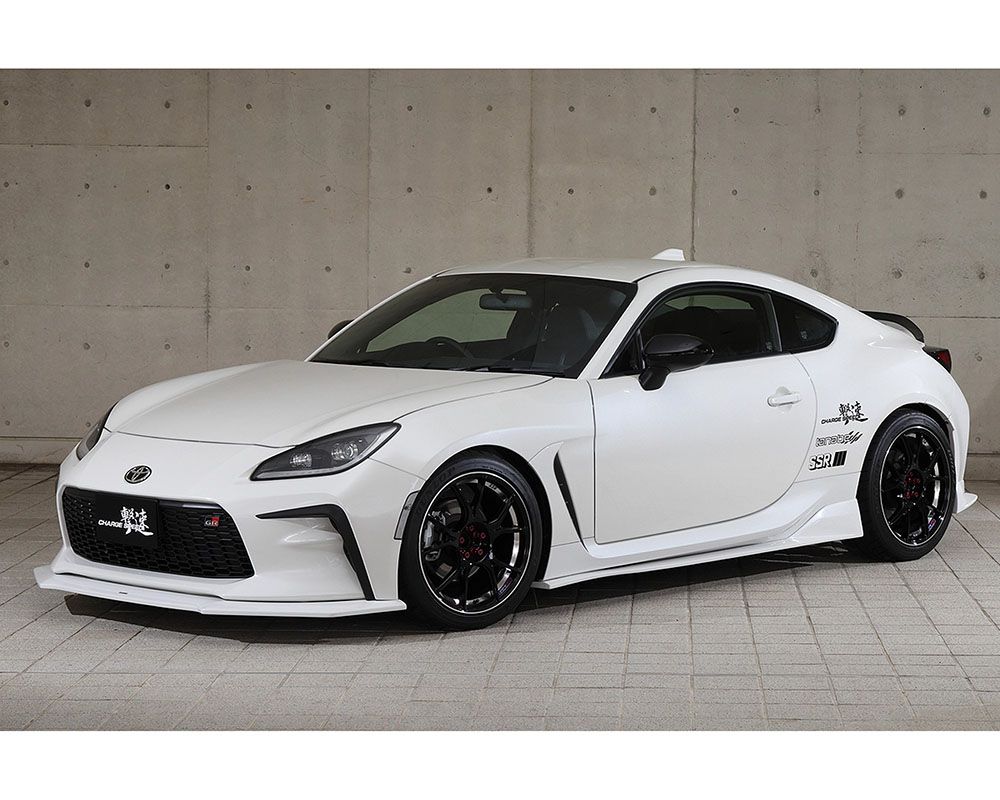 ChargeSpeed is Japan's top-quality manufacturer of body kits and other car performance accessories, parts, and decorative items. Designed to take your GR86's aesthetics to another level, the ChargeSpeed Bottom Lines Type 1 Carbon Complete Lip Kit is a perfect fit for the Toyota GR86 ZN8 Zenki Model 2022-2024. This carbon lip kit consists of 1 Front Lip, 1 Pair of Side Skirts, and 1 Pair of Rear Caps, and all of them come in a glossy carbon finish.
Features:
1 Front Lip
1 Pair of Side Skirts
1 Pair of Rear Caps
100% Bolt-on in smooth glossy finish Japanese Carbon fiber 1×1 plain weave material and comes with precision predrilled holes for easy installations.
Precision Hand-Made with the highest construction of Carbon/ CFRP quality, materials & Japanese craftsmanship.

6. Track Edition Exhaust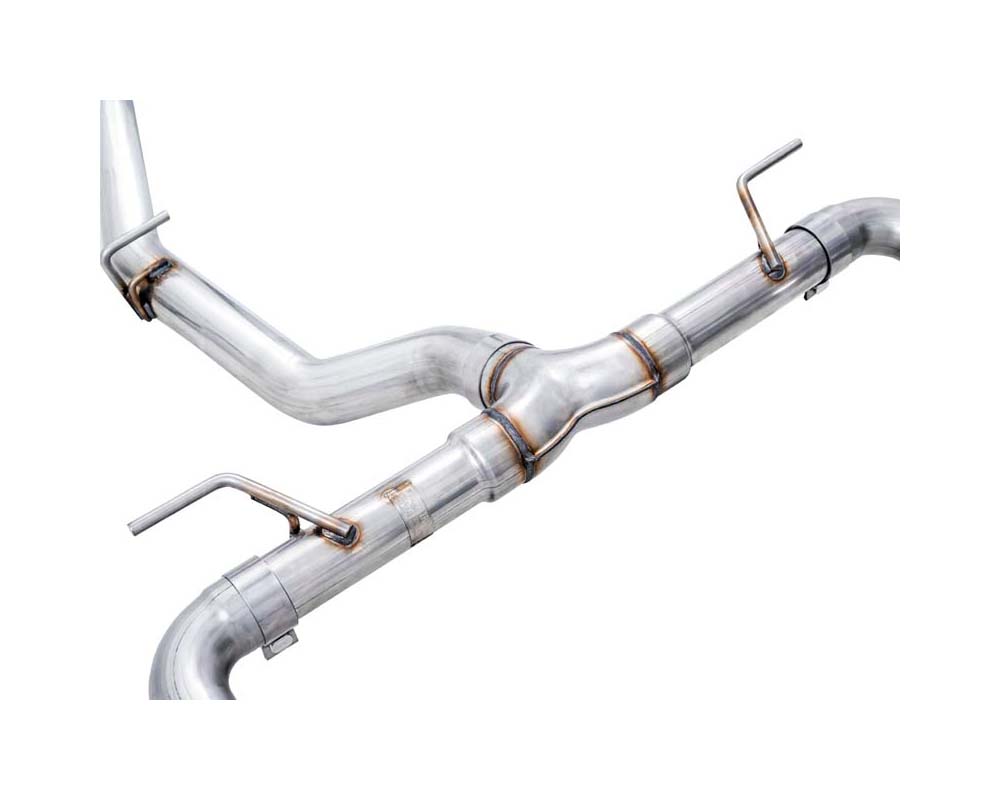 If you own a Subaru BRZ, and Toyota GR86/GT86 2017-2022, then this AWE Track Edition Exhaust w/ Diamond Black Tips is a perfect fit for you. If you are looking to crank it to 11 with no intention of turning it down, Track Edition should be your exhaust of choice. The Track Edition has all of the precision engineering from the Touring Edition, and the bullet-style resonator in the mid-pipe, minus AWE's drone-canceling 180 Technology resonators in the rear.
Features:
Proudly engineered, designed, and manufactured in-house at AWE, in the USA
Deep, aggressive BOXER tone
5″ double-walled, slash-cut available in Chrome Silver or Diamond Black
Handcrafted from 3″ & 2.5″ CNC mandrel-bent, U.S.-sourced .065″ wall T304L stainless steel
Direct bolt-on for factory-like simplicity
Track: 23.5 lbs (stock: 35.5 lbs)
Conversion Kits available – easily switch between editions
Less is more: clean, straight-through design maximizes flow
Perfect fitment, guaranteed
50 State Legal: Yes

7. Front Bumper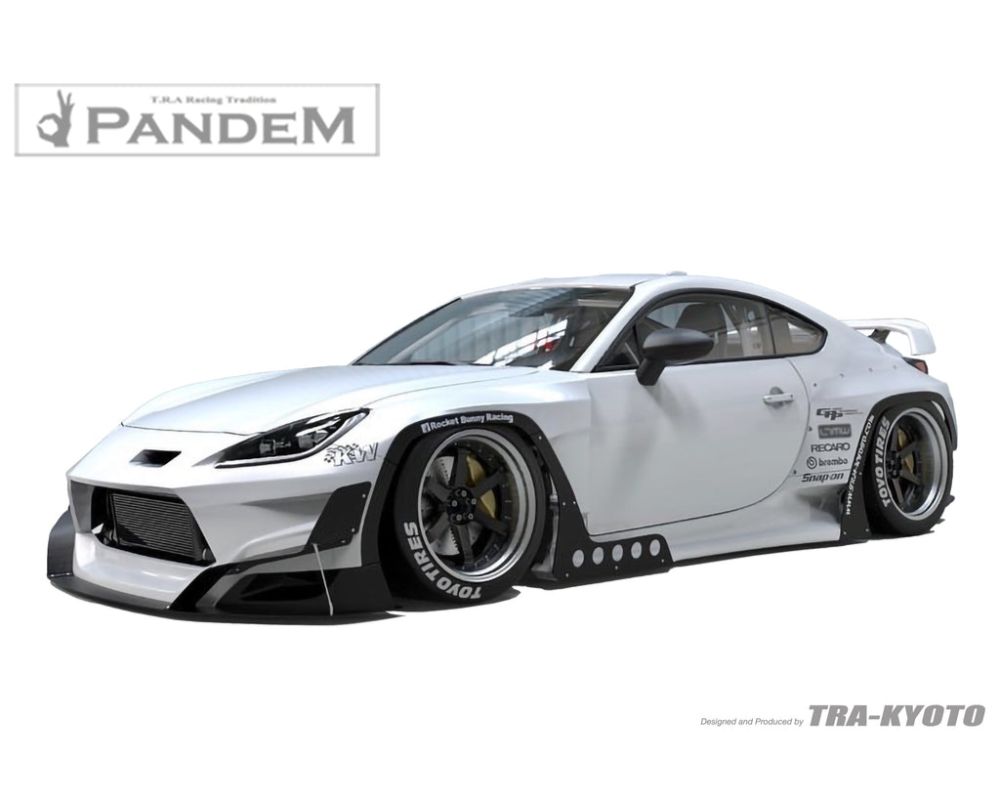 GReddy is an aftermarket company based in Japan, and their GReddy Pandem Front Bumper is a perfect fit for Toyota Gr86 2022. The company has continued to be committed to delivering useful, quality, aftermarket performance products to the tuning fan. The GReddy Pandem Front Bumper is designed to reduce or prevent physical damage to the front and rear of your GR86 in low-speed crashes which means you get to maximize the excitement and enjoyment you get from your vehicle worry-free.

8. Axle Back Exhaust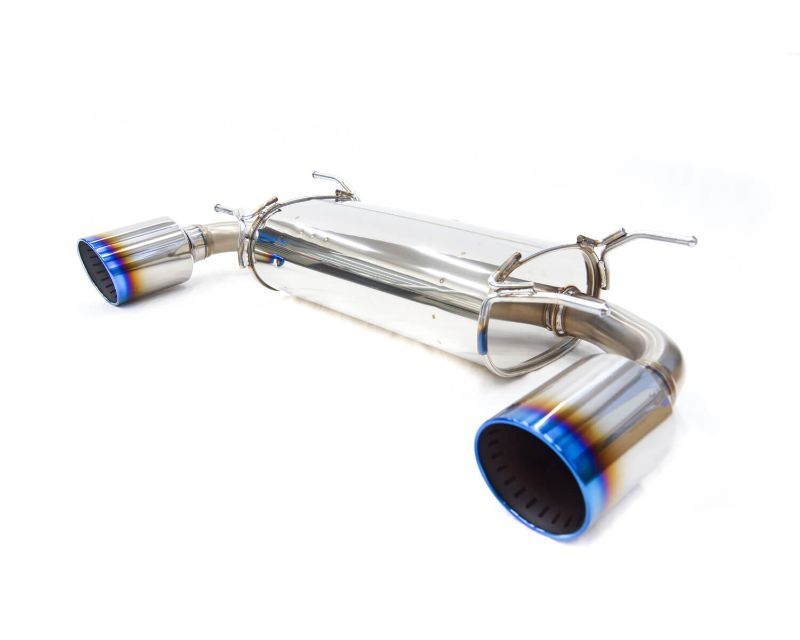 This well-balanced sports exhaust and epic exhaust tips provides a deep sound when you hit the gas with no drone noise in daily use. The HKS LEGAMAX Premium Axle Back Exhaust ZD8 FA24 is a perfect fitment for Subaru BRZ, and Toyota GR86 2022, and once installed it will definitely improve the performance of a car by increasing its horsepower and torque.
Features:
The best-looking exhaust. The large diameter tail tips (124mm diameter) are designed to fit the notches of the stock bumper. This massive tail tips add a sporty look to your vehicle. Comfortable for daily use and deep tone when you hit the gas.
The diameter of the pipes were selected to reduce exhaust pressure and provide higher torque and response. The result is an exciting sound with no drone noise, which can be annoying in daily use, yet you can feel the engine revving when you hit the gas pedal. Perfect for both performance and daily use.
Fitment:
Subaru BRZ 2022
Scion FRS 2013-2016
Toyota GT-86 2017-2021
Toyota GR-86 2022

9. Rear Wing Black Label Carbon Fiber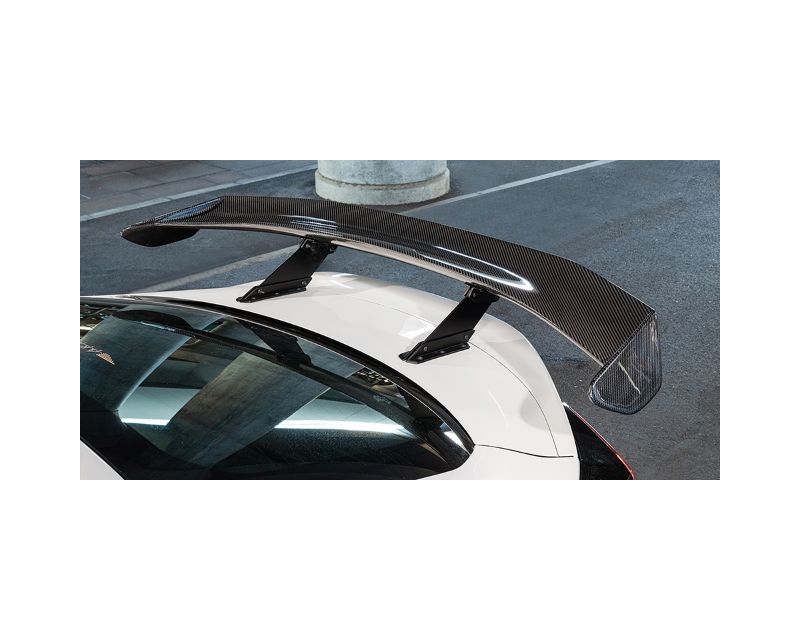 For just $2,875, Artisan Spirits Rear Wing Black Label Carbon Fiber CFRP will add strength and a superior finnish to your Toyota GR86, and Subaru BRZ 2022+. When it comes to installation, drilling of the base plate stand is required, and only the wing is CFRP.
Fitment:
Toyota GR86 2022+
Subaru BRZ 2022+

10. Carbon Fiber Hood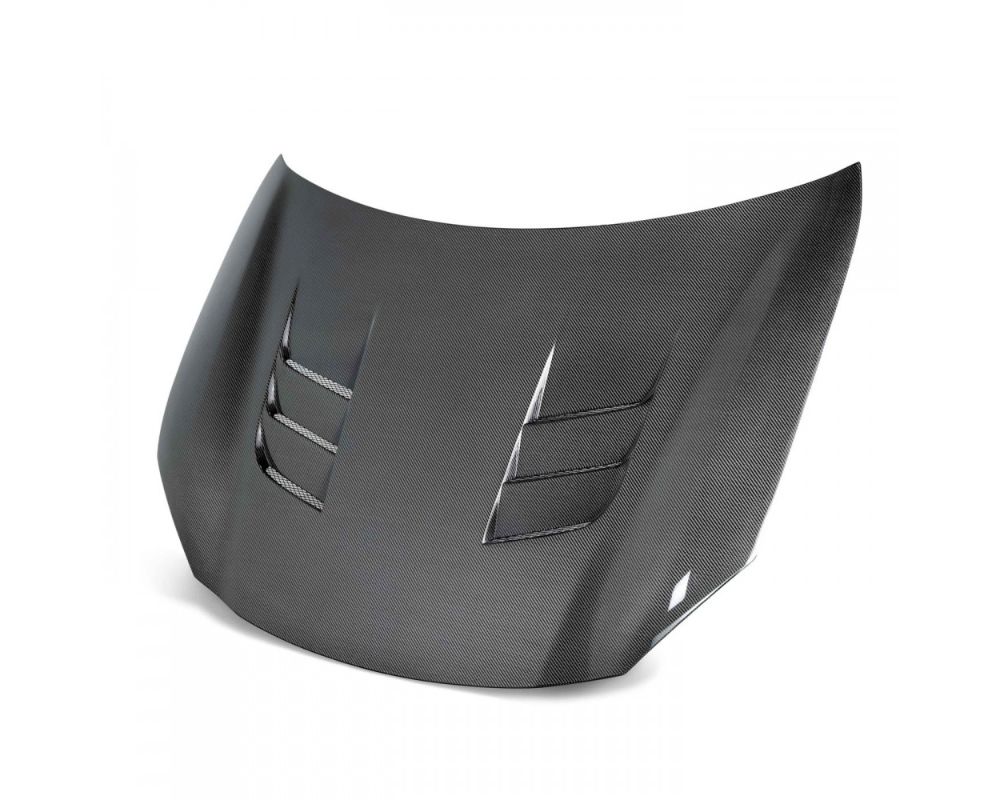 Seibon TS-Style Carbon Fiber Hood is manufactured to fit Toyota GR86 and Subaru BRZ 2022. With over 15 years of experience working with carbon fiber under Seibon's belt, this product is strong and has a stunning finnish. Carefully hand-crafted using only the finest materials, this product is coated with a glossy clear coat finnish, and it guarantees to add reduce th weight of your GR86 without compromising the style of your vehicle.
Features:
Excellent carbon/resin ratio
Quality materials for extra strength
Glossy clear coat that prevents chipping and flaking