aFe is expanding its UTV product lineup with its latest release: the Sway-A-Way Rear Remote Reservoir Coilover Kit for the Polaris RZR. aFe's Sway-A-Way lineup of high-performance replacement coilovers was well received by UTV enthusiasts when it was initially introduced for the 2014-2019 Polaris RZR XP1000 and XP Turbo (both 2 and 4-seat models). Just a little bit ago, we showed you the Sway-A-Way Front Remote Reservoir Coilover Kits (read here), and are now pleased to offer the new rear variant as well.
These 3.0-inch diameter coilovers feature race-winning engineering components that have more than 20 years of testing. These coilovers were made into a specifically designed kit that will bolt directly onto your side-by-side (in this case, Polaris RZR). This kit offers adjustable ride height and Sway-A-Way's new Mid-Speed Compression Adjusters for superior off-road damping curves without sacrificing any off-road comfort or handling. aFe's coilovers are 100 percent designed and built right here in the USA and feature bright zinc plated steel cylinder bodies and CNC machined aluminum components.
The kit comes pre-set for your vehicle's original ride height and damping while also including a spanner wrench to tweak the spring pre-load and spring crossover stop nuts to allow for more fine-tuning. Whether you are racing or riding through the desert, these coilovers allow you to find and setup your own ideal configuration for the given conditions. As aforementioned, this package is designed as a direct fit application for the Polaris RZR models and requires no modifications to your side-by-side.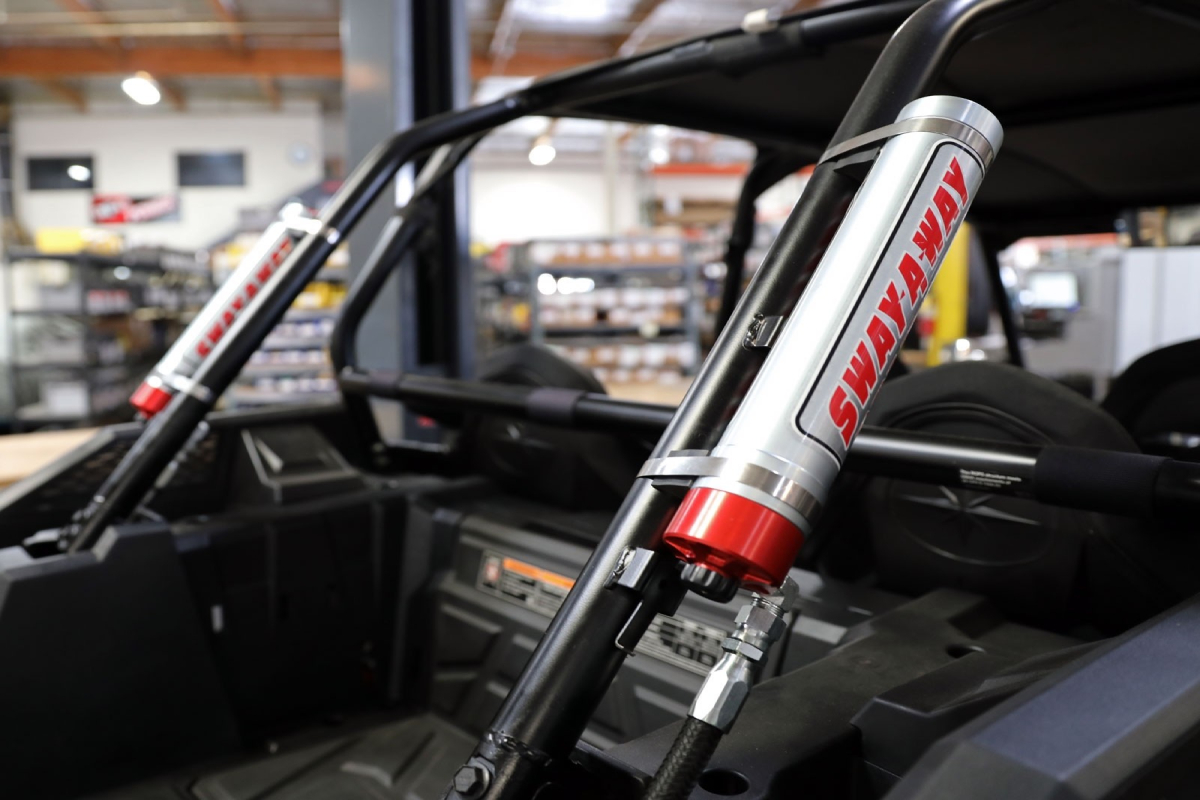 Sway-A-Way's new 2.5 Series Mid-Speed Compression Adjusters mount directly into the remote reservoir of your vehicle. With 16 clicks of resolution, the compression adjuster can go from the unrestricted, fully open (soft) position, to the fully closed (hard) position – offering up to a 200 percent increase in damping force, in just two full turns of the GF polymer adjuster knob. Rebound damping will remain unaffected regardless of the setting and valving combination that is chosen.
Crafted from high-strength billet 6061-T6 aluminum, the red anodized and laser-etched housing is built to withstand even the harshest of environments with remarkable corrosion resistance. The metering piston is CNC machined from 7075-T6 aluminum to provide the best service life for high-speed applications. Sway-A-Way's mid-speed compression adjusters prove to be an excellent solution for any application that varies weight often, or that might be used in several different types of terrain where a quick adjustment is needed for optimizing ride comfort levels.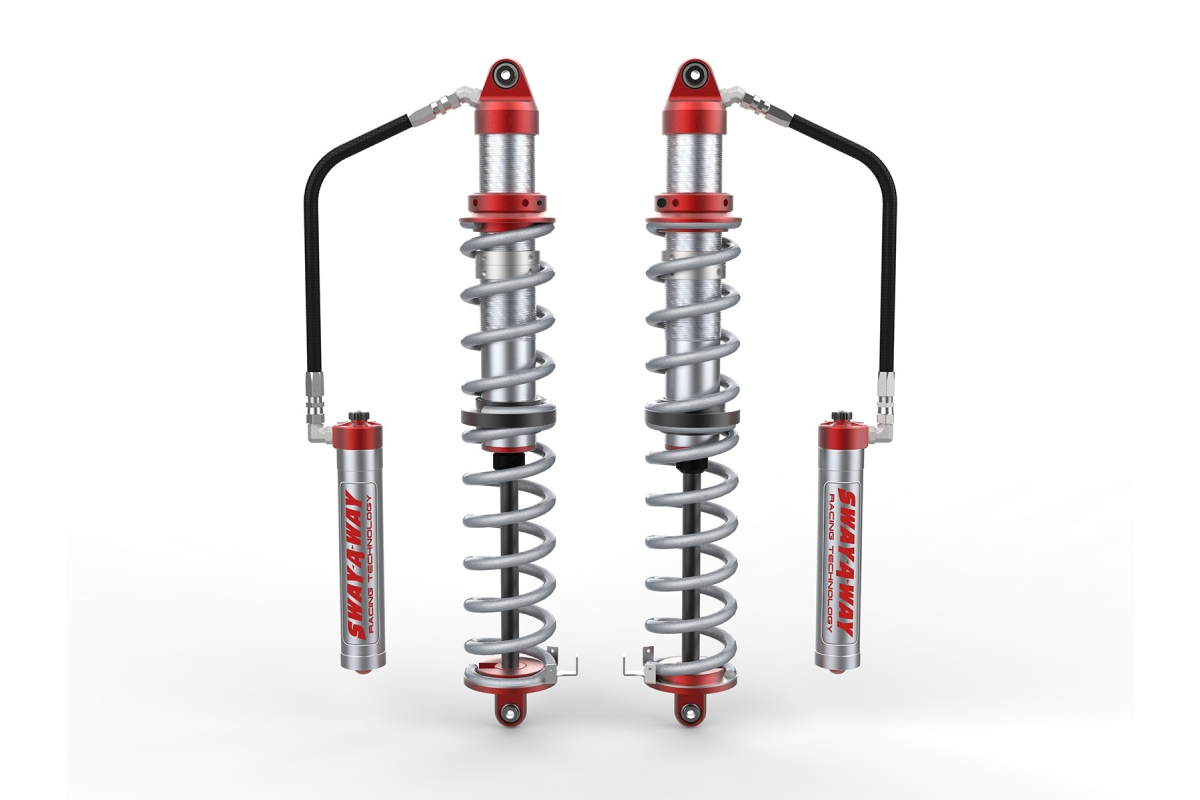 Features:
1″ Polished Nitro Steel Shaft for Strength and Durability
True Dual Rate Springs with Cross Over Rings
Multi-Seal Carrier to Ensure Zero Leakage
2.5″ Remote Reservoir with Compression Adjuster
16 Clicks of Adjustability for up to +70% Damping
Specifically Formulated 7wt, Fully Synthetic Shock Oil
Completely Adjustable and Rebuildable Using Simple Tools
Direct-Fit Installation Requires No Modifications
Fitment:
2014-2019 Polaris RZR XP 1000 EPS
2014-2019 Polaris RZR XP 4 1000 EPS
2015-2019 Polaris RZR XP Turbo EPS
2016-2019 Polaris RZR XP 4 Turbo EPS
If you have any questions about aFe Power or its products, please do not hesitate to contact us. You can reach us by phone at 1-480-966-3040 or via email at sales@vividracing.com.