Since 2003, Agency Power has been manufacturing high-quality parts for a broad range of makes and models, including UTVs. Boasting the perfect balance of form and function, Agency Power parts will deliver the performance your vehicle deserves with good looks to boot. With an ever-expanding lineup, Agency Power continues to use the latest technology and customer feedback to deliver top-notch products that are unmatched on the market. The latest is its new Rear Bulkhead Support Links for the 2017-2020 Can-Am Maverick X3.
One of the most common issues for Maverick X3 drivers is that, when driving their machine aggressively, there is a flex in the radius rods that is a result of flimsy mounting points. The studs that protrude from the rear bulkhead are locked in place with a thin plate that does not really do a good job at holding its position. Agency Power sought out to eliminate this problem by releasing new quality rear bulkhead supports that will help stiffen up the Maverick X3's chassis for optimal performance.
As one of the most versatile vehicles in the side-by-side community, the Can-Am Maverick X3 is known for its incredible performance and agility, as well as the enjoyment it provides. By replacing the weak radius rod plates and installing the new Agency Power rear bulkhead supports, you can yield many benefits suspension-wise. The bulkhead supports will deliver additional rigidity and provide a solid mounting point for radius rods. This will tighten up the back end of your UTV as well as prevent any slop from happening under hard driving so you can push the X3 to its limits.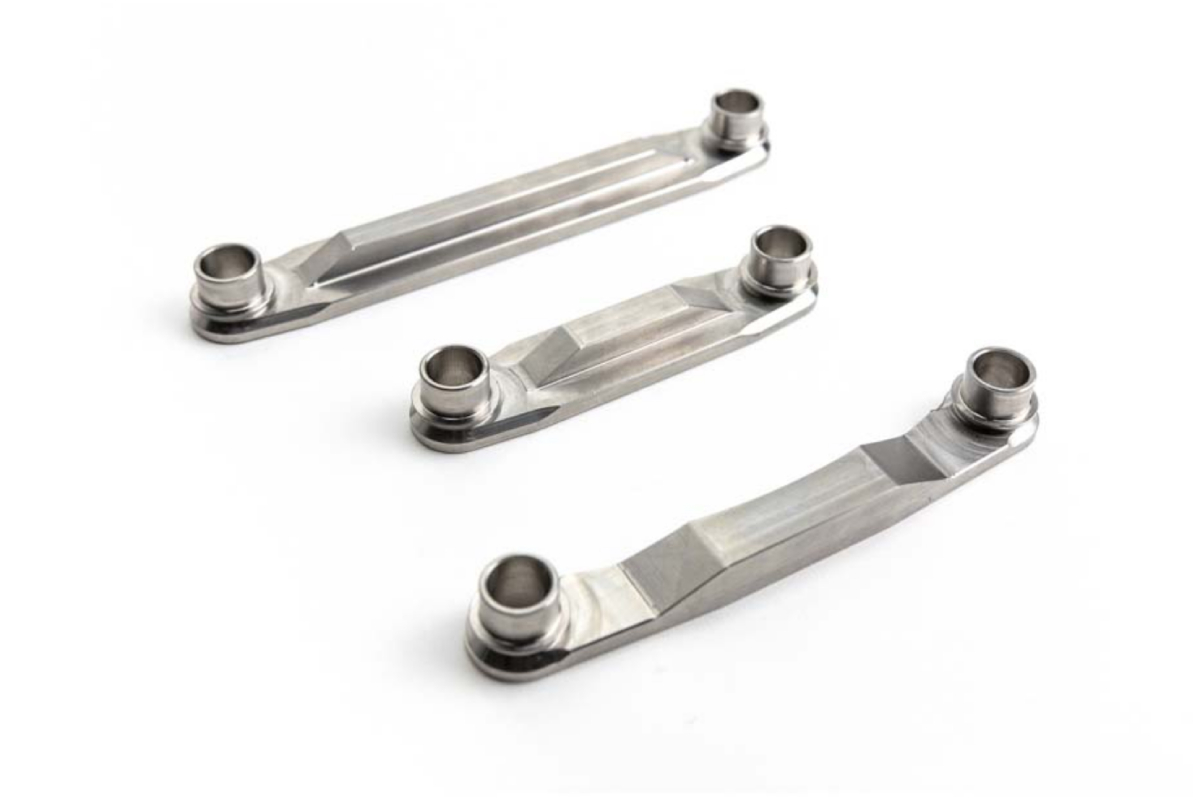 Features:
Constructed of billet CNC machined stainless steel
Designed, machined, and packaged in the USA!
Increases rigidity of the radius rod mounting studs
Eliminates flexing of the radius rods due to aggressive driving
Improves the agility and handling of your vehicle
Locks in and maintains factory mounting point of the radius rods
Straightforward installation process
Comes with a Limited One-Year Warranty
Fitment:
2017-2020 Can-Am Maverick X3
If you have any questions, please do not hesitate to contact us. You can reach us by phone at 1-480-966-3040 or via email at sales@vividracing.com.