Armytrix has recently introduced its all-new Valvetronic Exhaust for the Mercedes-AMG GT53 4-Door Coupe. This system was designed to go beyond any factory restrictions to truly unleash the true sound and potential power of the luxury and sporty daily driver. But Armytrix did not just stop there; the brand also released four different downpipe options for the AMG model to truly take it to the next level. Choose from a High-Flow Performance De-Catted Downpipe w/ Cat Simulator or a Sport Cat Pipe w/200 CPSI Catalytic Converter – both of which are also available in a Ceramic Coated variant.
For those looking to enhance their GT53 4-Door Coupe, adding the Armytrix exhaust system and accompanying parts will increase power, reduce weight, and improve the overall sound. This precision-made performance system delivers more power, especially in the low- and mid-rev range, and the effect on the sound is significant, adding a deep resonant sporty sound, while still neutralizing those annoying frequencies in the most critical rpm range.
Armytrix's de-catted downpipes create a straighter and less-restricted passageway for the exhaust to growl through. Armytrix also offers a 200 CPSI option for drivers in places with stricter regional restrictions. Both are available with a ceramic coating, which ensures the durability of the exhaust and reduces heat radiation from the surrounding areas of the downpipe.
In response to the new Mercedes-Benz dynamic select feature, Armytrix's interactive valve control technology allows AMG GT53 owners to fully emerge into the exhaust by providing the power to freely control open/close valves in accordance with their mode selection.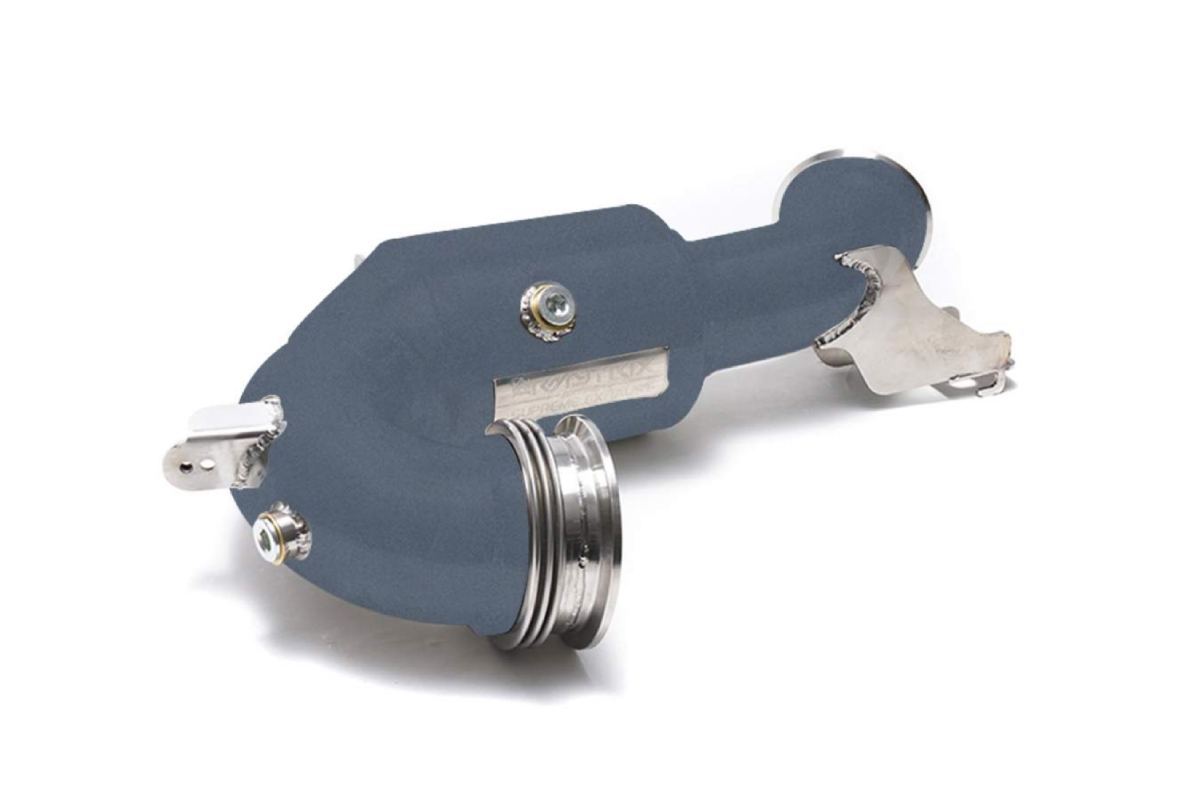 New Cat-Pipe and Downpipes for Mercedes-AMG GT53 4-Door Coupe:
If you have any questions about Armytrix or its products, feel free to contact us. You can reach us by phone at 1-480-966-3040 or via email at sales@vividracing.com.