Take your new Alfa Romeo Giulia to the next Level with a Remus Sport Exhaust
The new sedan offerings from Alfa Romeo have been pretty impressive. The New Giulia has multiple engine options which help propel this sports sedan down the road. Also it is offered in either RWD or 4WD depending on drive wheel preference. Among these different trim levels, the Giulia Veloce is a middle trim model offered with a 4 cylinder 2.0 Turbo and 4wd.
Most owners who purchase a sports sedan like this want to liven up the experience. Factory sport options can only go so far in terms of sound and performance, this is why there is a high aftermarket demand. Remus has recently released a new sport exhaust system for this vehicle and it enhances both audio and exhaust flow. Depending on the noise level you want, they also offer this system in resonated and non resonated options. Tip options are available in several configurations including Carbon, Chrome, Black, and mixtures of both. Check out the video below to see this new exhaust in action.
If you would like more information regarding any Remus Exhaust products, please contact us. We can be reached by phone at 1.480.966.3040 or via email at sales@vividracing.com.
Click here to view our entire catalog of Remus Exhaust products
"Both the axle back set up and the cat back require no vehicle modifications and can easily be installed with no cutting of the stock exhaust. Customer will have the option of using the stock tips or can purchase a set of 102MM Carbon Fiber tips that we offer."
Features:
100% stainless steel
Powerful sound
Performance and torque increase +3.2 HP and +10 foot pounds TQ
 Light weight construction
Fitment:
ALFA ROMEO Giulia Veloce, 4WD, type 952, from 10/2016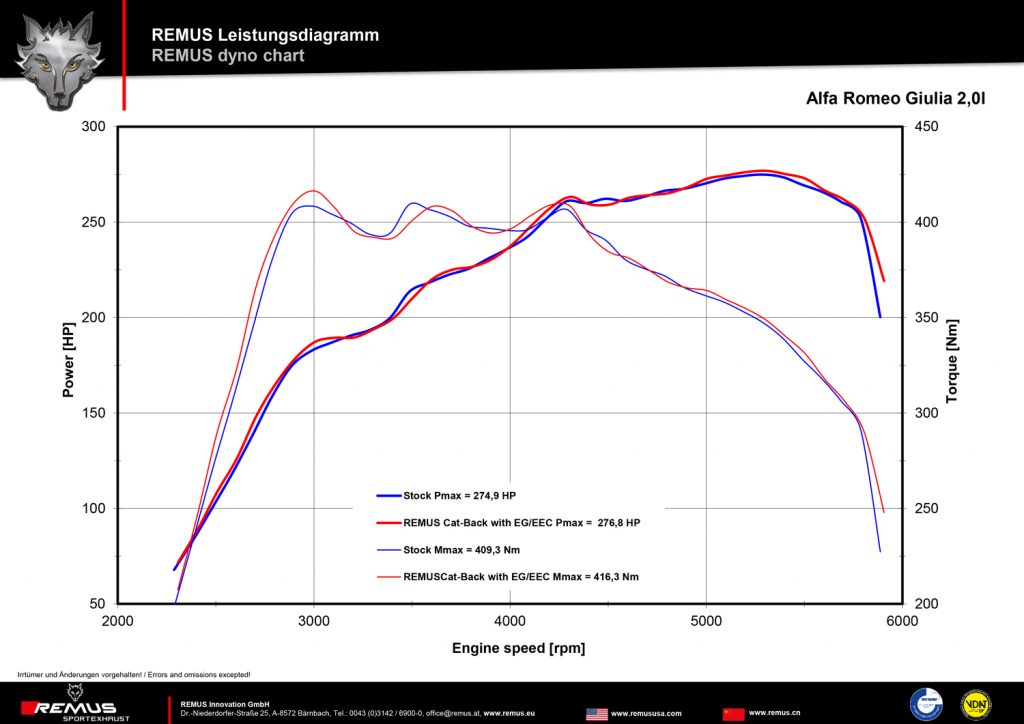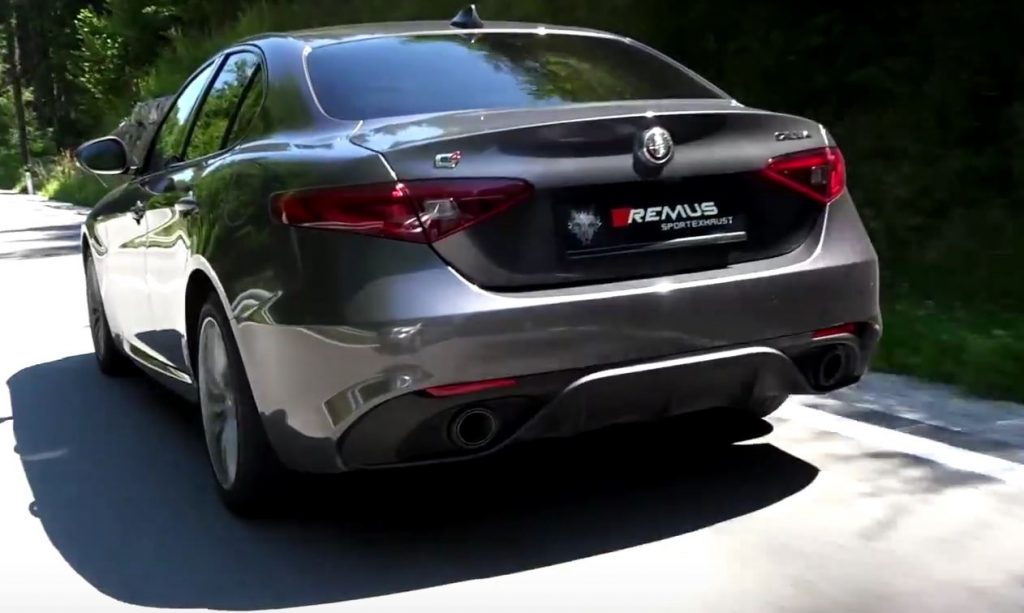 Related Images: