The BMW G20 is the seventh generation of the incredibly popular 3-Series. The redesign translates to a larger and more powerful lineup that is even more fun to drive with enhanced handling and the latest technology. All of these elements stay true to the German marque's evolutionary design philosophy that acted as the foundation for every updated 3-Series since the first model back in 1975. If you are looking to add parts to your G20 3-Series that are both aesthetically pleasing and fully functional, consult the experts at AutoTecknic. After all, AutoTecknic has been at the vanguard of the aftermarket with its impressive lineup of carbon fiber accessories for over 20 years.
AutoTecknic has just released its Dry Carbon Cooling Plate, which will provide the BMW G20 3-Series with better air induction and a cooler-looking (no pun intended) engine bay. So not only will the carbon fiber elevate the look of the car's underhood compartment, but this product actually has a job to do that will improve your driving experience. The Dry Carbon Cooling Plate provides the G20's intake and engine with cooler air during high-speed driving for optimal performance benefits. Many customers have even reported better gas mileage and power gains when using this product.
And if those weren't reason enough, AutoTecknic's dry carbon products are widely recognized for their quality, durability, and performance. That's because dry carbon is the highest-quality version of carbon fiber products you can get on the market today. Not all carbon fiber is created equal; the "dry" method creates the least amount of waste and results in a lighter version of carbon compared to the "wet" method. Furthermore, the autoclave vacuum process of making dry carbon translates to fewer pinholes and practically no air pockets in the material.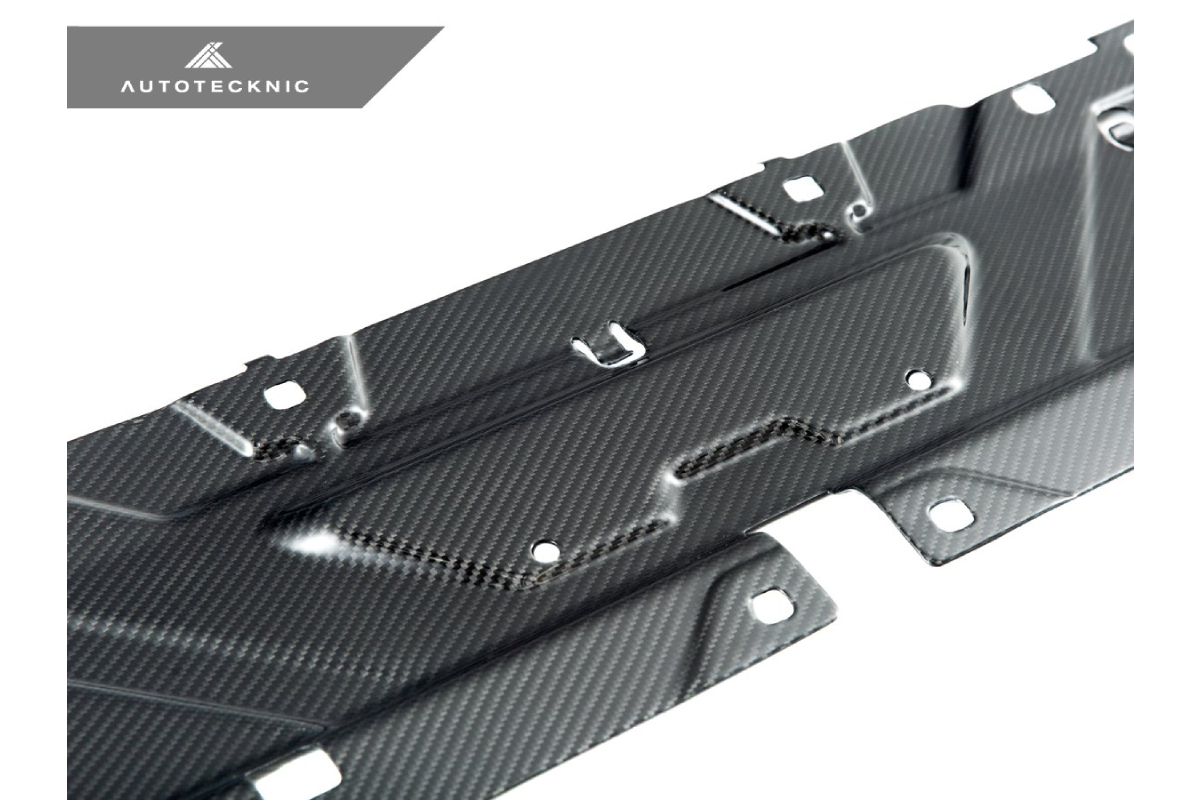 Benefits:
Adds a high-performance aesthetic to the engine bay
Crafted from high-quality dry carbon fiber for durability
Delivers both form and function to your vehicle's underhood
Provides better air induction and keeps the engine cool
If you have any questions about AutoTecknic or its products, please feel free to contact us. You can reach us by phone at 1-480-966-3040 or via email at sales@vividracing.com.