The Honda S2000 came to market with one goal in mind: to offer enjoyment in a small, nimble package. This front-engine, rear-wheel-drive, two-door roadster is a joy to drive and packs quite the punch too. Powered by a 2.0-liter naturally aspirated four-cylinder engine mated to a manual six-speed, this two-seater delivers an incredible 240 horsepower and 153 pound-feet of torque. Not only does this sports car have the power and handling to satisfy your spirit, but it also measures up when it comes to aesthetics. The aftermarket, however, houses a slew of options to take things up a notch and customize it to your heart's desire to give it that added oomph. AutoTecknic's new Replacement Dry Carbon Mirror Covers for the Honda S2000 (AP1 and AP2) will do just that with added sleek and sporty styling to elevate the car's natural DNA.
AutoTecknic's new carbon mirror covers for the Honda S2000 will fit all models from 2000-2009. This is the latest release of the brand's popular mirror upgrades that boast light weight, high strength, and good looks. These dry carbon mirror covers weigh just 121 grams, while Honda's OEM ones weigh in at 239 grams on each side. That is almost half of the weight shaved off! Dry carbon is known for being the highest-quality version of carbon fiber and much lighter than the "wet" method of producing this material.
This package comes with one driver-side and one passenger-side OEM replacement mirror covers and mirror arms. Other than the mounting tabs, they are made completely out of dry carbon fiber, which is lighter in weight and higher in tensile strength than the stock counterpart. All AutoTecknic mirror caps are made according to their OEM counterpart to ensure a 100 percent perfect fit. And, as with all of its products, they undergo rigorous tests and control measures before they are released to ensure the highest level of quality possible.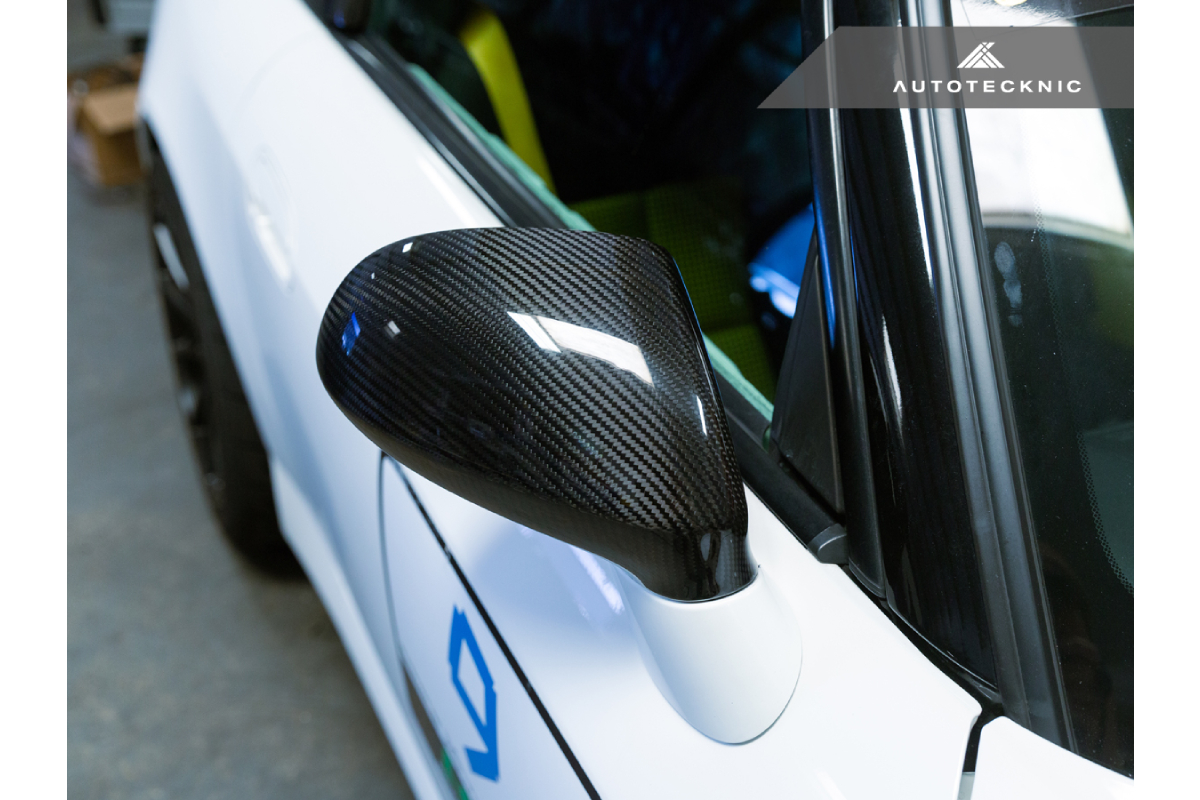 Features:
Made from high-quality carbon
Lightweight and ultra-strong
Higher tensile strength than stock
Weighs in at only 121 grams
Adds a customized sporty look
Note: The package includes one pair of driver and passenger-side direct OEM replacement dry carbon mirror covers and mirror arms.
Fitment:
2000-2003 Honda S2000 (AP1)
2003-2009 Honda S2000 (AP2)
If you have any questions about AutoTecknic or its products, please feel free to contact us. You can reach us by phone at 1-480-966-3040 or via email at sales@vividracing.com.