The BMW M340i an impressive car in both the style and performance department, but that is not clearly conveyed when you see its lackluster factory intake system. In stock form, the M340i comes with a lifeless airbox that houses a basic panel filter accompanied by an intake resonator whose job it is to eliminate turbo/intake noises – the same noises that performance enthusiasts love. And while the stock airbox on the M340i flows adequately, it is not the most ideal setup and does not emit that noise the car world enjoys.
For those looking to give their 2019-2020 BMW G20 M340i more, take a look at the new Dinan Carbon Fiber Cold Air Intake System. This complete semi-open intake system will give the performance sedan more flow, more induction noise, more power, and more styling.
The entire lower box of the Dinan Carbon Fiber Cold Air Intake System has been reworked and enlarged in order to make use of as much as the available real estate within the engine bay as possible. In turn, this allows a 40 percent larger, free-flowing filter to be housed within the system and maximum flow to be realized. The Dinan air intake dramatically outperforms the BMW M340i's factory intake and is at least 58 percent less restrictive. It also improves the stock closed box design with Dinan's unique semi-open format.
By allowing the engine to breathe more and better, this induction system lowers the BMW's air intake temperature to allow for increased power figures. What's more, with more air being pulled into this open-air intake system, throttle response is greatly improved and additional power comes in the form of +9 WHP and +8 pound-feet of torque.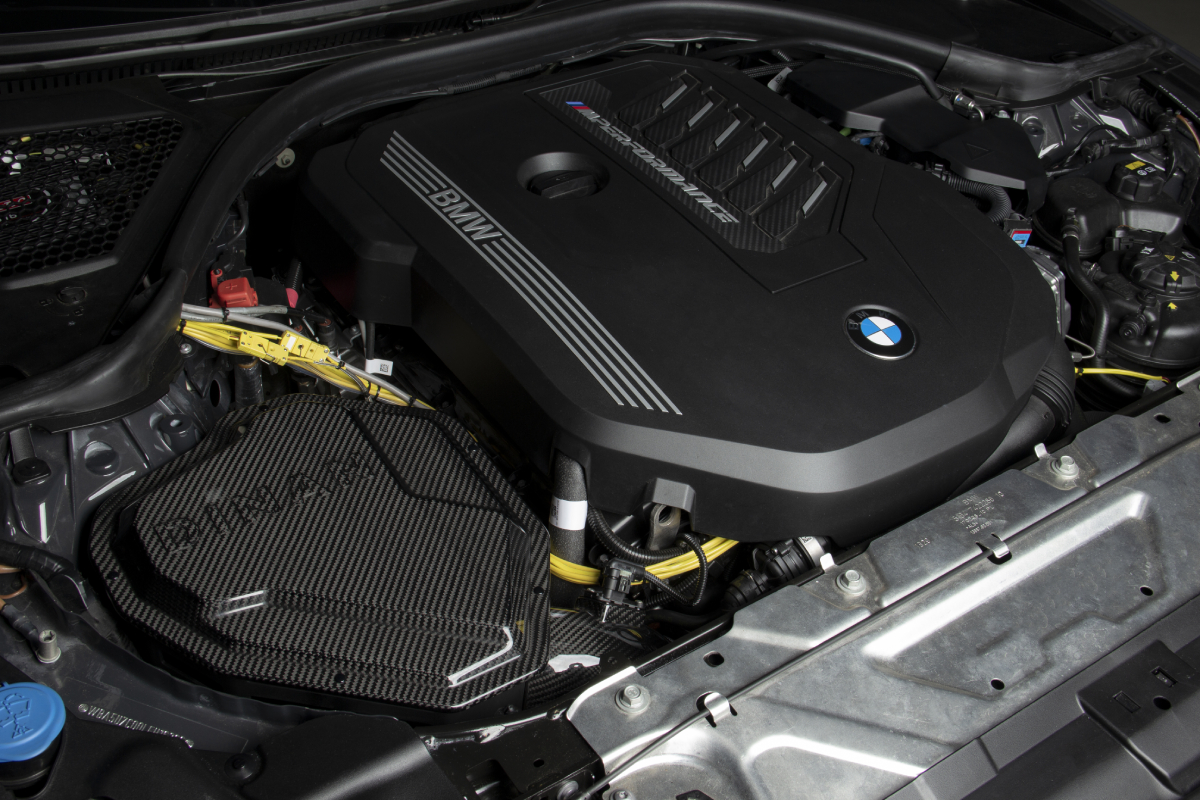 The secondary air inlets on Dinan's intake system also allow it to be more audible, so the turbo spool and blow-off valve can truly be heard and appreciated. This is a stark difference from Dinan's traditional fully sealed systems where induction noise is not nearly as recognizable as with this product. Not to be outdone by the increased power and sound, this outwardly visible system is made of immaculate quality carbon fiber so the underhood appearance is vastly improved over its utilitarian stock form. In short, the new Dinan Carbon Fiber Cold Air Intake is a worthy piece to add to your already impressive 2019-2021 BMW M340i to let it truly shine.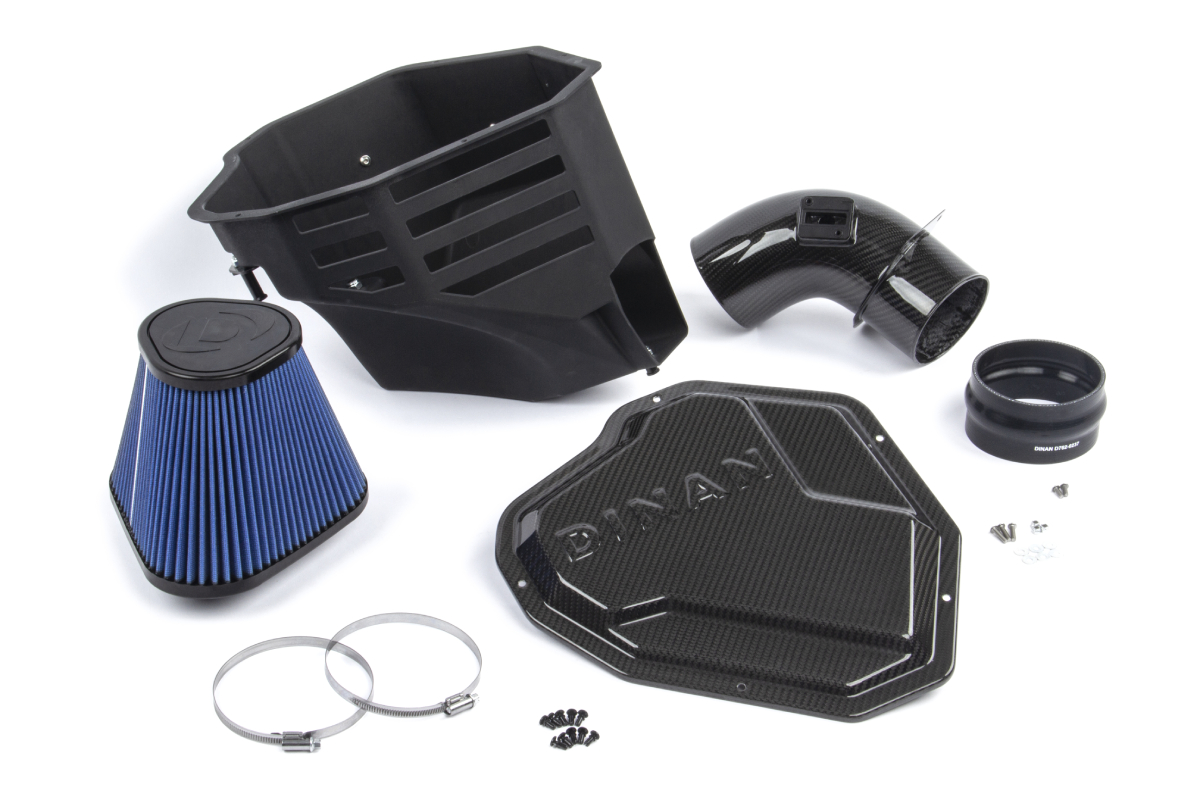 Features:
More Power: Max gains of 9 WHP and 8 lb-ft of torque @ 6500 RPM on a completely stock vehicle.
Enjoyably louder, sportier sound.
Improved throttle response
Outflows factory intake by 58% or more.
Larger volume airbox (60% larger than stock).
40% increase in filter area (stock: 82 in², Dinan: 115 in²) for optimum flow.
Quick and easy installation
Fitment:
If you have any questions, please do not hesitate to contact the Vivid Racing team. You can reach us by phone at 1-480-966-3040 or via email at sales@vividracing.com.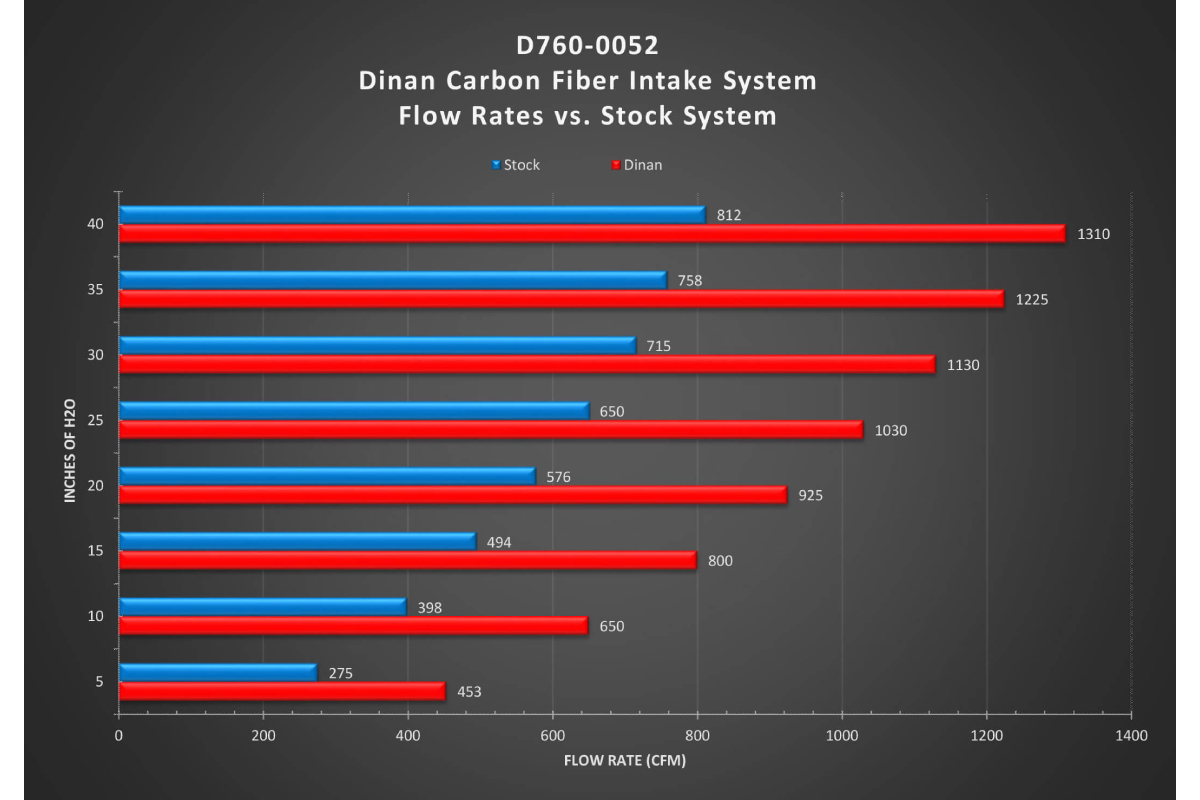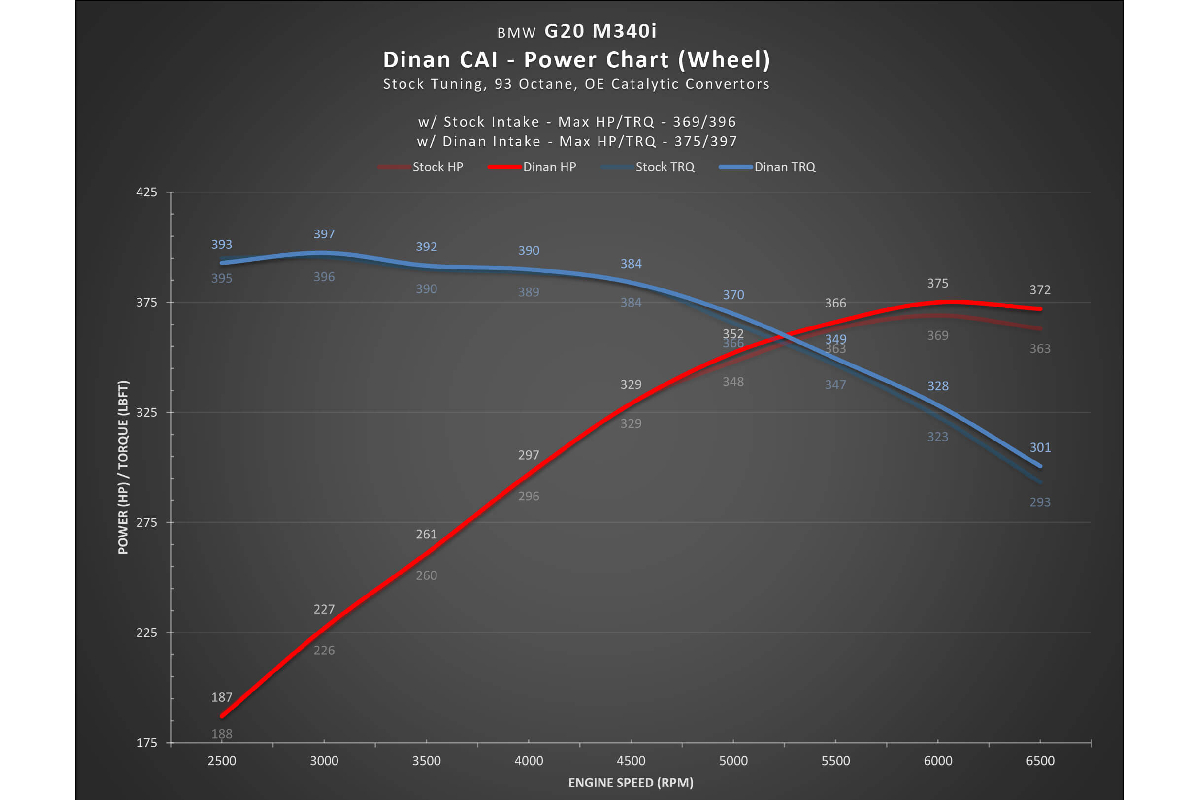 Related Images: